From attire to travel to gifts and favors, your wedding [1] can be a major investment for your bridesmaids. Standing up as part of the bridal party means tons of extra expenses, so it's smart to step back and see how you can keep costs low for your friends. Hoping to help them out by minimizing expenses? Here are seven simple, thoughtful ways to make your wedding festivities more budget friendly for your bridesmaids.
Pick a Color, Not a Dress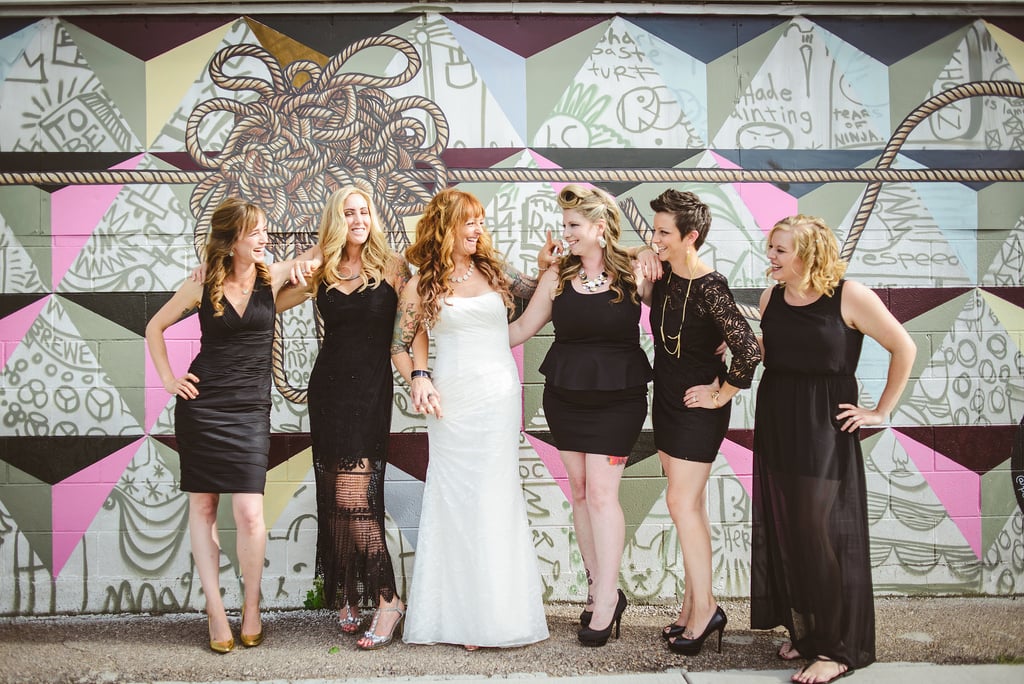 The bridesmaid dress can be a major expense, and it's tough to pick one option that fits everyone's financial expectations. A solution: choose a color — a general "purple" — or multiple shades, as on a paint swatch, then let each pal find a dress that suits both her style and her budget. If you're worried that the range of hues won't work together, ask each friend to send you photos before they buy.
Make the Bachelorette Party an Intimate Affair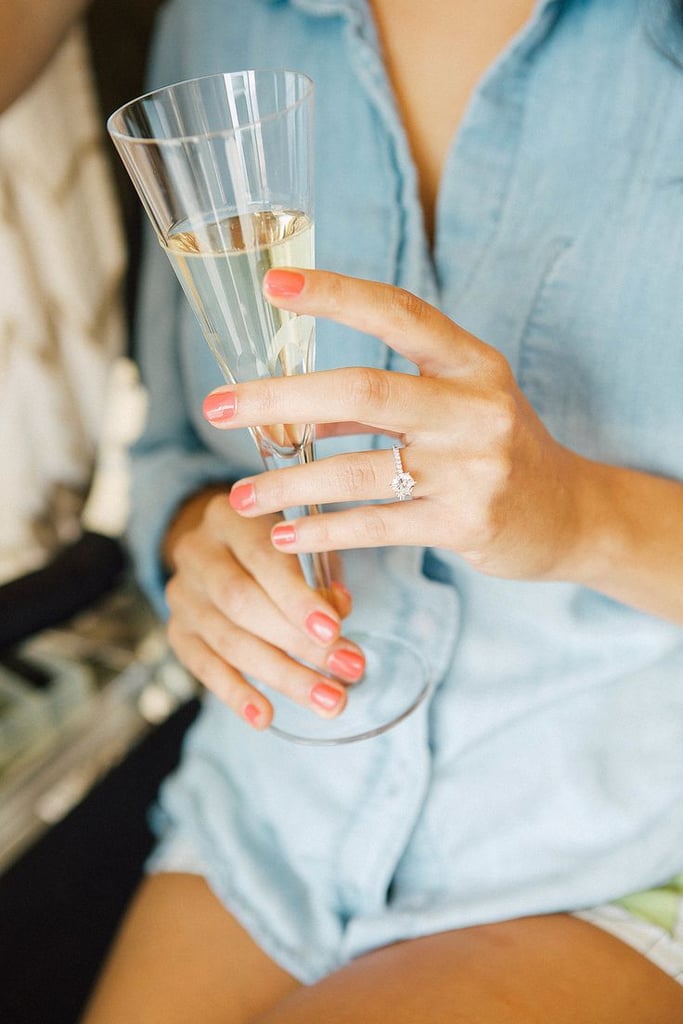 When your bridesmaids ask for your guest list requests, you may be tempted to invite anyone and everyone to your bachelorette party [2] — but remember that more people means more favors, more decorations, more knickknacks. The bigger the party, the greater the expenses, so be considerate of your bridesmaids' budgets and opt for a smaller, more intimate group of friends.
Be Open Toward Shoe Options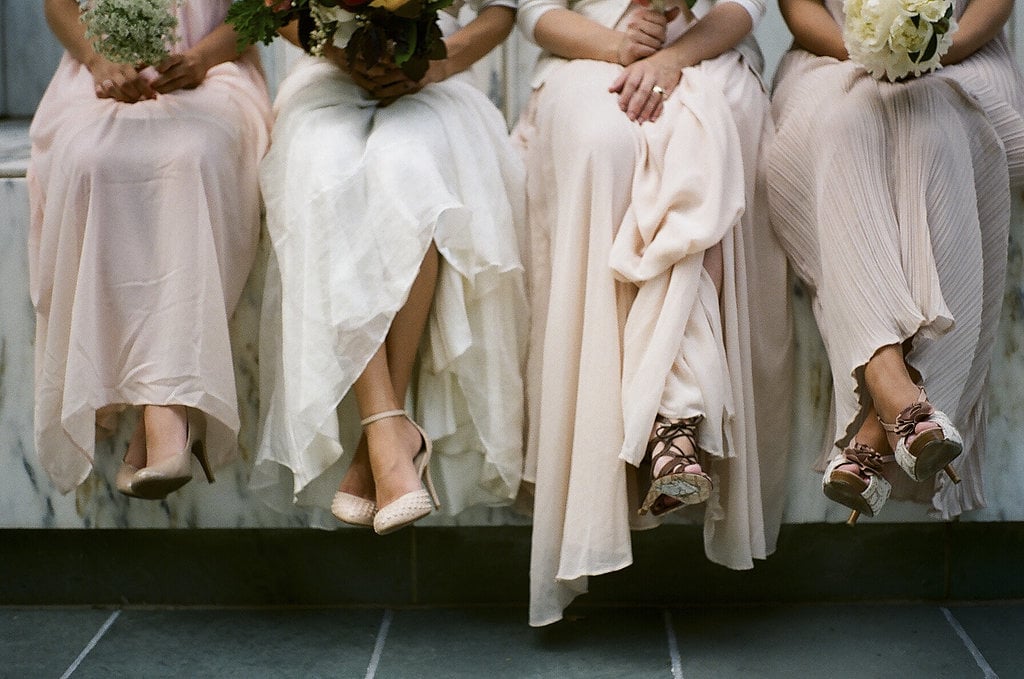 Rather than selecting a specific brand and design, choose a general type of shoe — a nude wedge, for instance — or, again, a color. This gives the girls a bit more control as to how much they spend, and they may even own a pair that matches your request.
Choose Accessories as Your Gift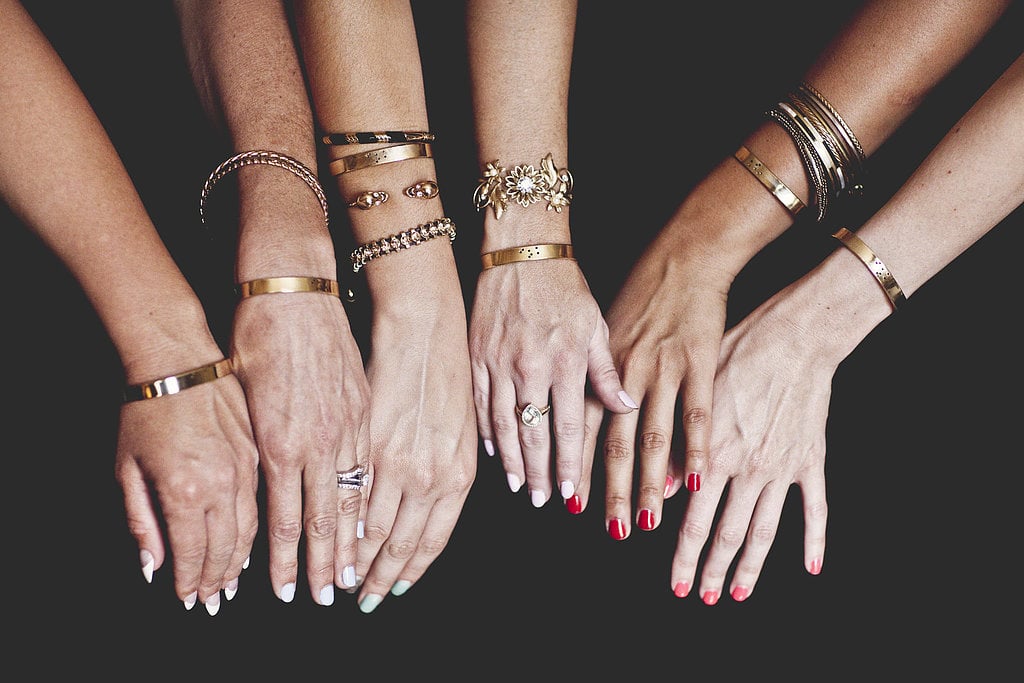 Steer clear of saying that every girl must wear a certain type of jewelry. Instead, choose a simple piece as the gift for your bridesmaids: a bracelet, a necklace, or a simple pair of earrings. Not only will they appreciate the gesture, but the jewelry will also serve as a fun reminder of your big day.
Choose a Budget-Friendly Bachelorette Party Location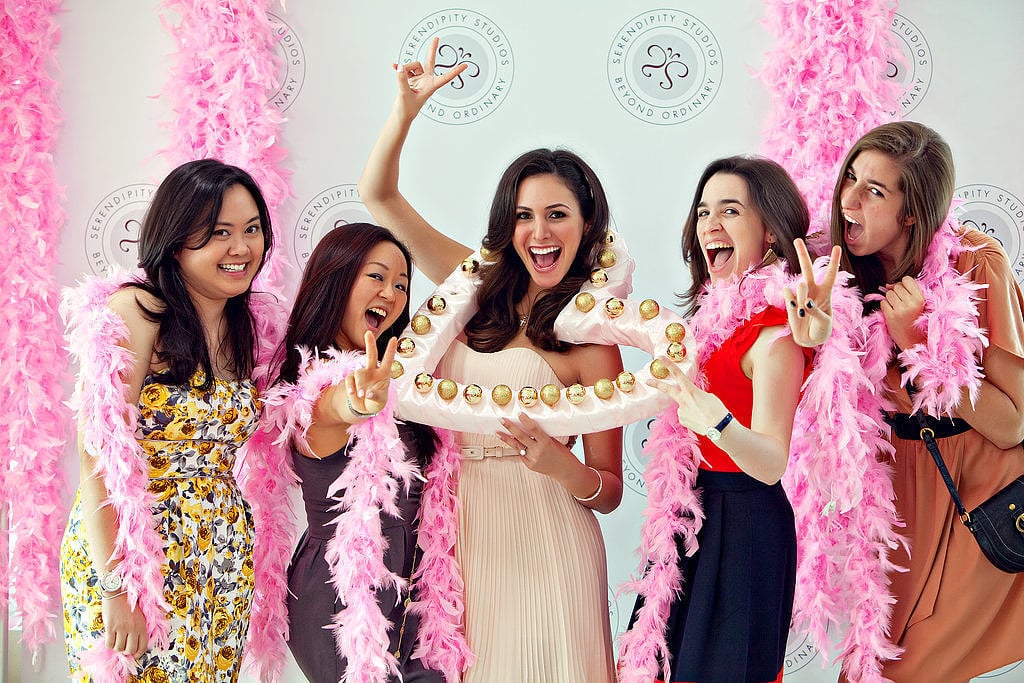 To keep costs as low as possible, skip the jet-setting and stick to a nearby location. Choose a fun spot in your city or a nearby destination (road trip!) so that your friends aren't forced to pay for airfare on top of everything else. If you do opt for a place that requires flying, be sure to make plans early so that the girls can find the lowest possible pricing.
Keep It Short and Sweet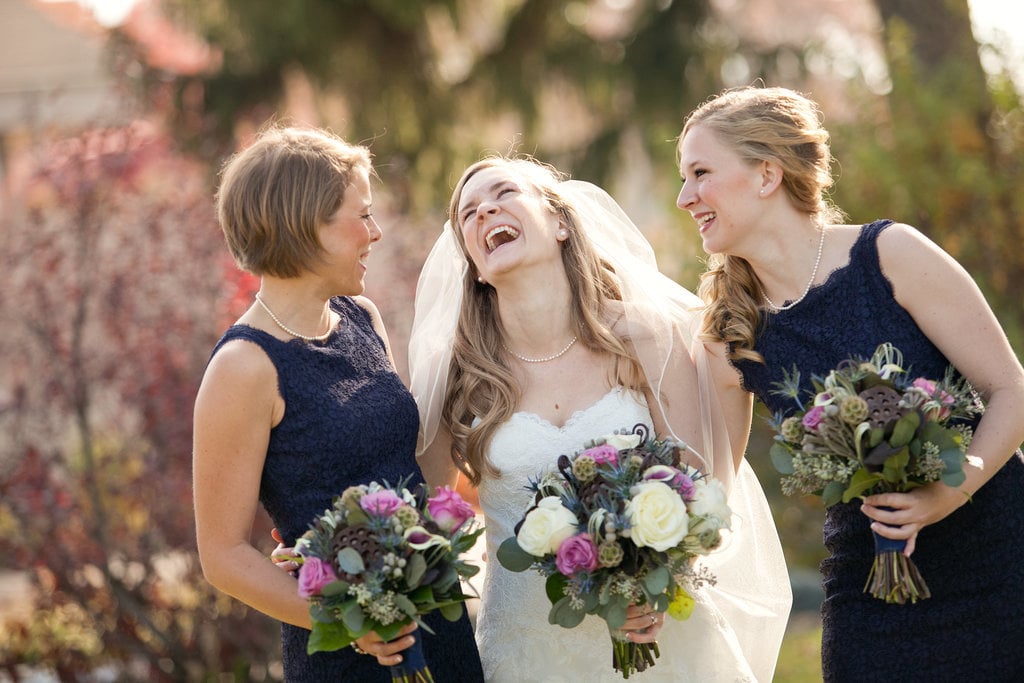 Sure, you want to make the party last as long as possible, but an extralong weekend can lead to extrahigh costs. Make it a one-night affair, or if you do choose to stay somewhere for several nights, plan to have just one "all-out" night and a couple more casual, low-key evenings. Try an at-home barbecue, a nostalgic sleepover, or your own DIY [3] version of a wine tasting to keep the festivities budget-friendly.
Request Time, Not Gifts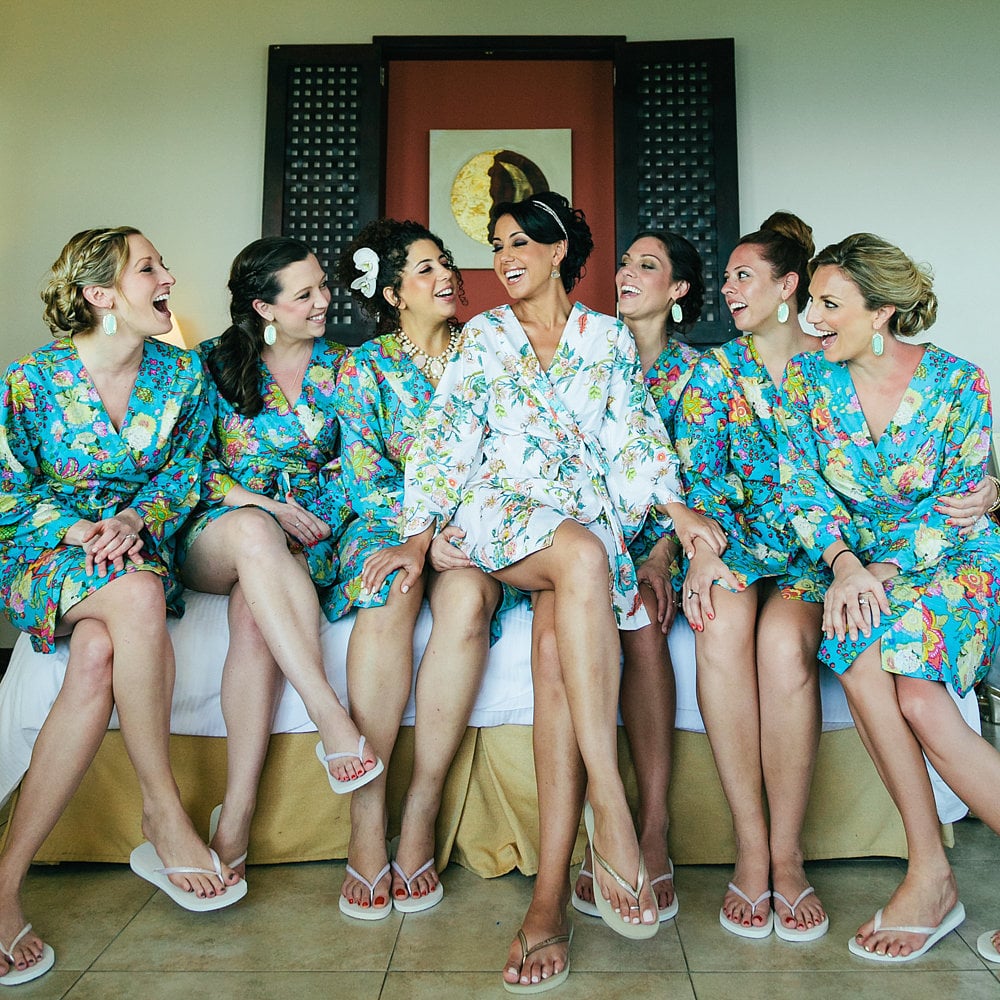 If you're trying to give the girls' wallets a break, reach out and suggest that they skip the gifts. Instead, coordinate a craft day where the group can get together to help you with some DIY [4] wedding [5] details: stuffing invitations [6], putting together decorations, filling favor bags, etc. Let your bridesmaids know that their time and support is more valuable than anything else — and that by helping with the little things, they will make your big day all the more special (and stress-free). It's a win-win situation: they save money and you get a bit of extra help!