How Money Are You: Match the Exam to the Graduate Degree
Like us on Facebook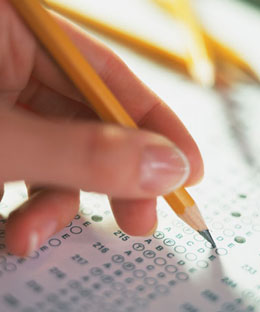 Forty-four percent of you are headed to graduate school in the Fall, so many of you know that there's more to the applications than simply filling them out. Certain standardized tests are required in order to complete grad school applications, and they're different depending on what type of degree you hope to earn. Do you know which exams go with what degrees?
How Money Are You: Match the Exam to the Graduate Degree
Which test are you required to take if you're hoping to get your MBA?