How Much Did a Woman Pay For Her Dog to Fly Business Class?
Guess How Much: Woman Flies Her Dog Business Class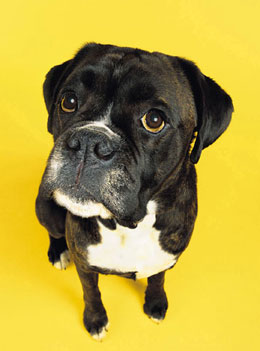 The things some people do for love. Rivkah, owner of a boxer named Orchuck, paid a lot of money to fly the pooch and his vet business class from Paris to Tel Aviv on El Al airlines. The doting owner commented, "All that mattered to me was to have my baby with me during the flight so that I can take care of him. He is my child, not a dog. And he deserves the best."

Can you guess how much Rivkah paid for her dog and the vet to fly business class? Keep in mind the airline had to remove several seats to make space for Orchuk's cage.