How Much Do Hip Hop Artists Earn?
Hip Hop's Cash Kings 2009: Guess How Much?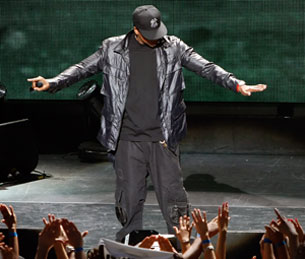 Someone's making a super stash from those jams you can't seem to get out of your head, and those fortunate fellas would be Hip Hop's Cash Kings of 2009. Forbes has a different list designated for the ladies behind hip hop, but Kings' list is all about the guys who make the most money doing what they do best. Can you guess how much these talented artists earned in the past year?