How Much Does Ryan Seacrest Make on American Idol?
Ryan Seacrest's New Salary: Guess How Much?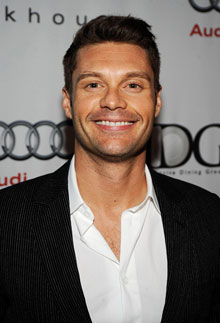 He's probably not the first person you think of when American Idol comes up, but the show wouldn't be the same without Ryan Seacrest. The producers find him so valuable that Ryan's new three-year contract will make him the richest host on reality TV. Can you guess how much the he'll earn for each season of AI over the next three years?