I'm Asking: What Do You Keep in Your Desk Drawers?
I'm Asking: What Do You Keep in Your Desk Drawers?
Like us on Facebook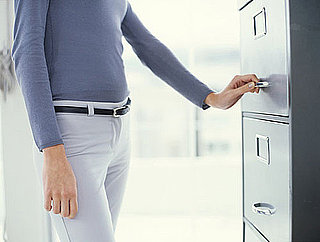 I just did a little scan of my work space and realized I'm pretty well-stocked here at the office. Tooth brush? Check. Moisturizer? Neosporin? Three varieties of breakfast cereal? Check. Check. Check.
Considering we spend a majority of our time in the office, keeping your cube loaded with the things you need (and want) is pretty common practice. You never know when hunger — or dry skin — may strike, so keeping the necessary essentials seems not so out of the ordinary — in fact, it probably just makes you well-prepared. Still, maybe there are some unexpected items stored away in your desk. Tell me, what do you have stored in your office drawers?
Want to share your workspace with the SavvySugar Community? Whether you have a cubicle to call your own, a desk in an open space, or an office with your name on it, upload pictures of your area to the Capture Your Cube group!