I'm Asking: Who Are Your Finance-Savvy Role Models?
I'm Asking: Who Are Your Finance-Savvy Role Models?
Like us on Facebook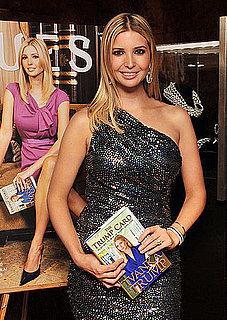 Lately, there's been a whole lotta hoopla surrounding Ivanka Trump — her wedding, for one, her new book, The Trump Card, another. But, it's not just that. I've seen her face cropping up next to finance-related advice columns in Glamour and appearing on daytime talk shows to chat, obviously, about the Donald and The Apprentice, but also to talk shop about her own career successes.
Overall, her rep as a young female business icon seems well-deserved, if not, totally destined. Clearly, Ivanka has learned quite a bit from dad — and she seems to know what she's talking about. So, while I've never been of fan of Mr. Trump, his (more down-to-Earth) daughter seems to have a handle on the business world and a fresh perspective on the economy — when she dishes out advice, it just might be worth taking. What do you think, does Ivanka make for a savvy role model? If not, tell me, who do you look to for business advice?