Largest Home For Sale in the US
The Country's Priciest Fixer-Upper: Guess How Much?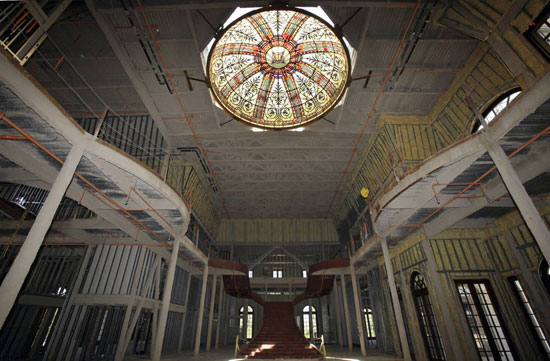 It can be a pretty savvy move to buy a house that's in need of some TLC; you can truly make it your own, and plus, you're likely to snag a great deal! That is, of course, unless we're talking about this fixer-upper in a suburb of Orlando. This 90,000-square-foot, 13-bedroom home needs some major work — although it boasts 23 bathrooms, it's got no carpet, tiles, or interior walls. Can you guess how much this unfinished mansion is going for?

Source: John Roux for AP
How much is this fixer-upper going for?