Last-Minute Halloween Costumes
28 Last-Minute DIY Halloween Costumes
Like us on Facebook
Uh-oh — Halloween almost here, and you may not have your costume ready. Don't panic; we've got you covered. Below is a list of costumes that you can put together in minutes. Most of them can be created with items you already have in your home!
Crazy cat lady
If you're already a crazy cat lady in real life, you will probably have a bunch of cat plushies in your home. Stick them on you, wear a bathrobe, and do up your hair in curlers to instantly show off your crazy cat lady status.
Error 404 Page
Source: Reddit user zjbird via Imgur
Are you totally over costumes this year? Buck the trend by writing the words "Error 404: Costume Not Found" on a plain white shirt.
Facebook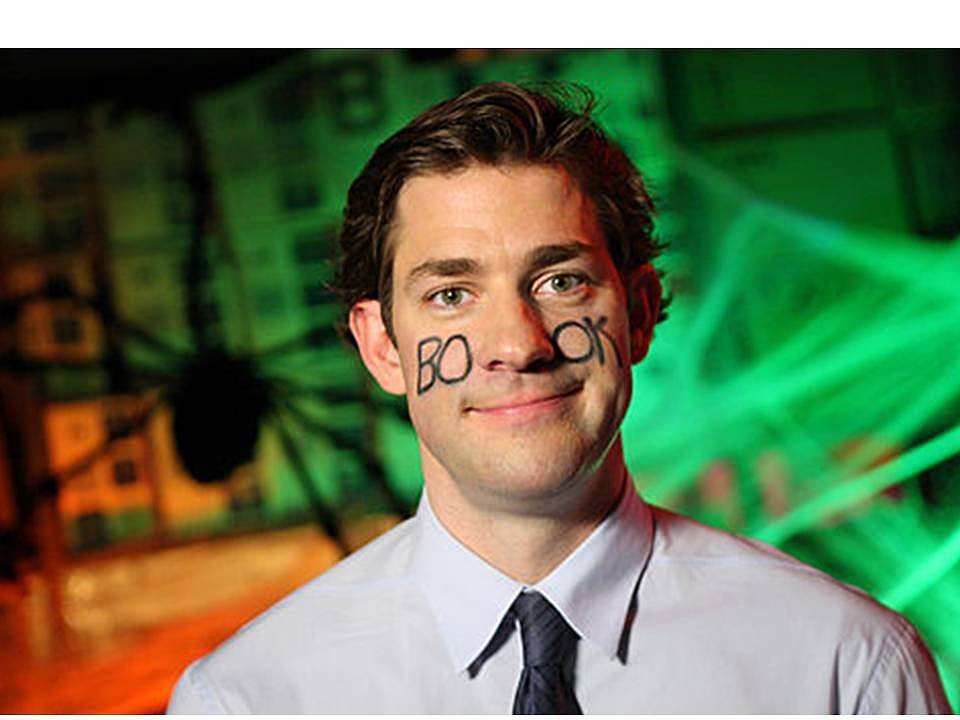 Source: NBC
Take a cue from Jim from The Office for what might be the easiest costume on the planet.
The 1% or 99%
Go as the one percent by wearing fancy clothes and holding up an iPad that says one percent. Go as the 99 percent by making a cardboard sign and dressing in casual, more free-spirited clothes.
Party animals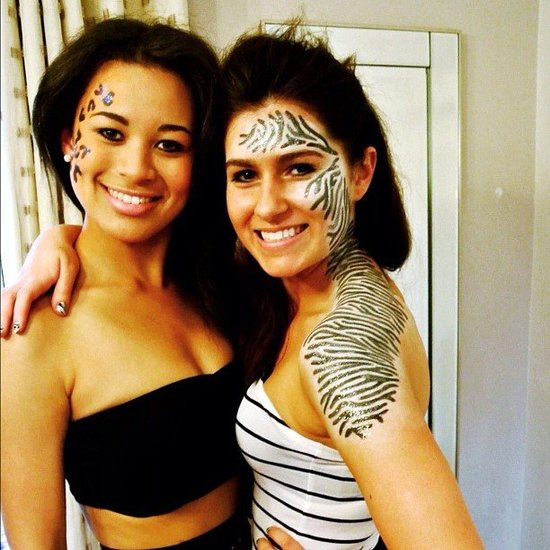 Party like a wild animal in your animal-print outfits! More pun costumes here.
Kid in Pajamas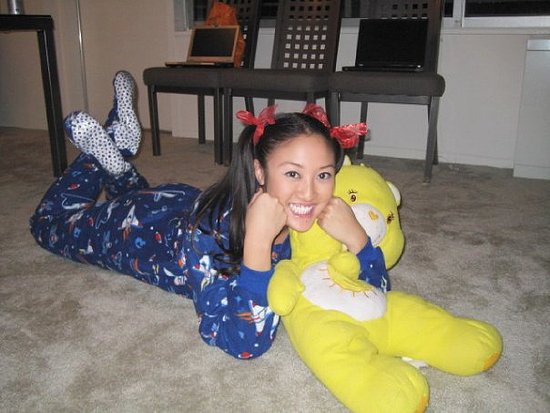 Wear PJs, pigtails, minimal makeup, and slippers, and carry a stuffed toy. 
God's Gift to Men/Women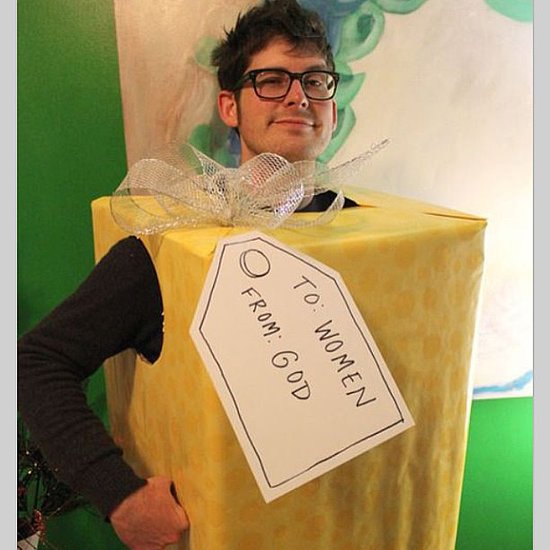 This is such a no-brainer costume. Look really great, then tie a ribbon around yourself. Finally, attach a tag that says God's gift to men or women (depending on which gender you want to bestow your beauty upon!). You don't have to put yourself in a box; a gift tag is good enough!
Ghost
Source: Instagram user worstwestern
If you want to be ghostly this Halloween, cut holes out of a bedsheet and throw it over yourself.
Static Cling
Source: Instagram user chelseaarlene91
Go as static cling this Halloween. All you need to do is pin socks and bounce sheets on your clothes. Don't forget to muss up your hair!
Spider
Transform into a spider with black clothes! For the legs, just use three pairs of pantyhose, which you can either leave as is or add stuffing to.
 
Retro Housewife
Be a cute vintage homemaker with rubber gloves, a spatula, pearls, a floral apron, cat-eye glasses, and a dish towel. Betty Draper, you have some tough competition!
Grapes
Get a bunch of purple or green balloons, blow them up, then stick them on your clothes. You can just throw on a green accessory for the leaves, or draw and cut out leaves from regular paper. 
Christmas tree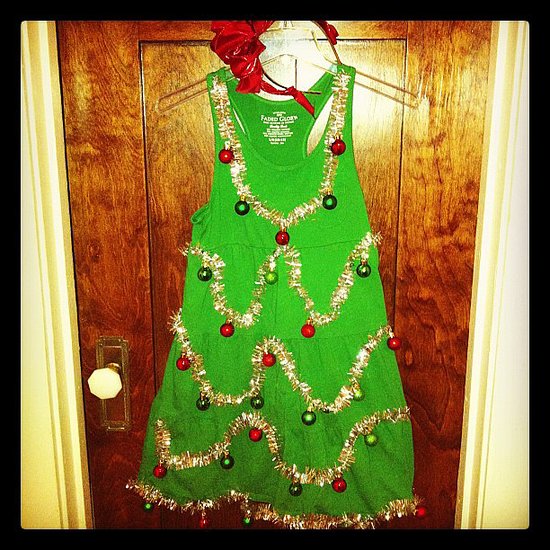 Take last year's Christmas tree decorations and drape them on top of a green dress.
Scarecrow
You definitely won't scare anyone with this costume. Wear a plaid top, jeans, and a sun hat, and paint your face to complete the look.
Unicorn
Make unicorn horns by rolling up a piece of paper to make a cone. Wear pastels or white, and you have your unicorn costume!
Corpse bride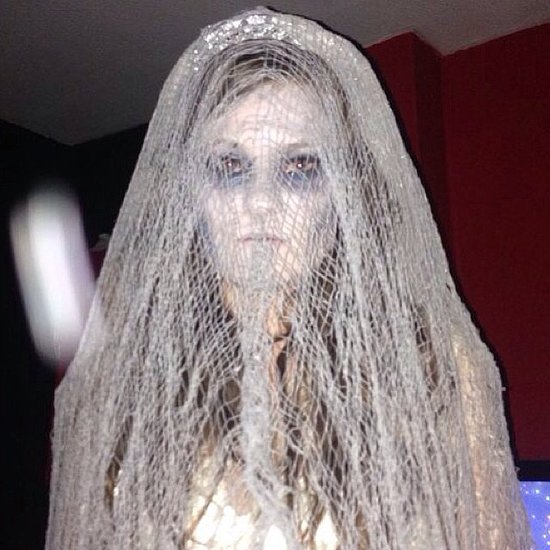 Have a white dress and a veil lying around? Be a dead bride or bride from hell. Bonus: paint your face to give it a blue tinge.
Medusa
Stick gummy worms (or toy worms) in your hair and paint on some dramatic eye makeup to turn into the monstrous Medusa.
Cat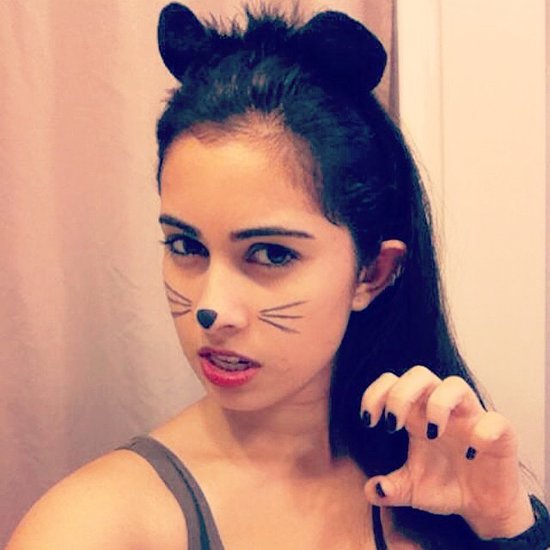 Bring out your claws with this cat outfit. The cat ears are easy to make, and you can choose to make them with either felt or black paper. Then paint on a nose and some whiskers, and you're good to go!
'80s people
Source: Instagram user shanaynay_j
Side ponytails, neon everything, leg warmers — well, why not?
Risky Business
Source: Instagram user gchorpenning
Probably the easiest costume ever — throw on a pair of shades and wear a white, collared button-down shirt.
Identity theft
Source: Instagram user katie_holla
Stick name tags with different names all over your shirt for a puntastic identity theft costume.
Zombify last year's Halloween costume
Source: Instagram user s_f0
Whatever costume you used last year, just zombify it!
Tourists
Source: Instagram user cherecherie
Sandals with socks, Hawaiian shirts — oh my.
Nerd
Source: Instagram user get_innocuous
Geek out this Halloween with taped glasses and high-waisted pants.
Windup doll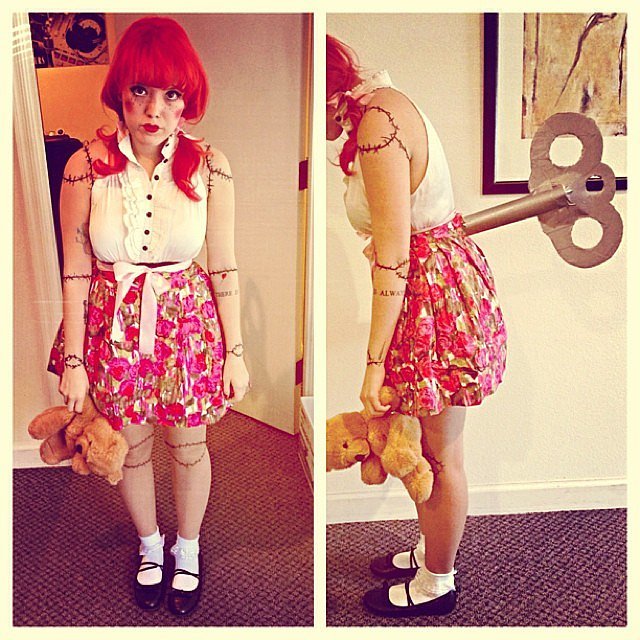 Source: Instagram user dezlovee
Dress up in a doll-like or ballerina outfit, and stick a DIY windup key on your back. You can make it from duct tape and cardboard!
Nickelback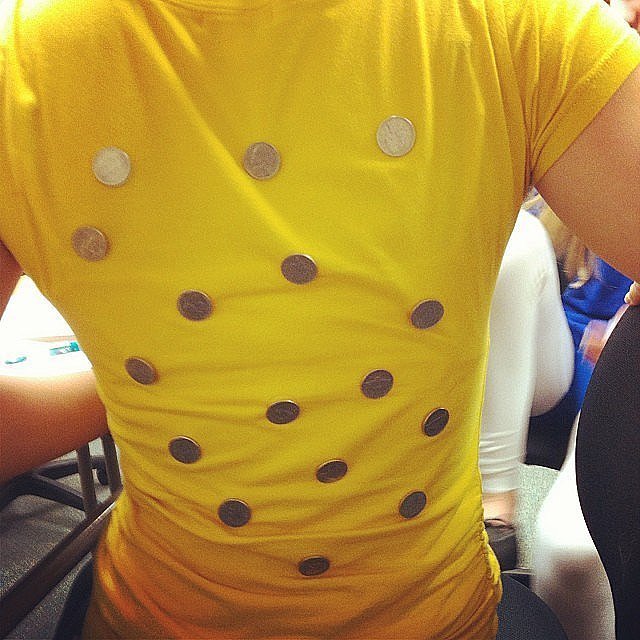 Source: Instagram user jessicazoe21
Stick nickels on your back for a great nickel back costume.
Candy rappers
Source: Instagram user meg_elyzabeth
This play-on-words costume is so punny and easy to make.
Ceiling fan
Source: Instagram user katinthepants
Just tape the word ceiling to your shirt, carry a pom-pom, and you're good to go!