Maryland Is the State With the Highest Median Income
Like us on Facebook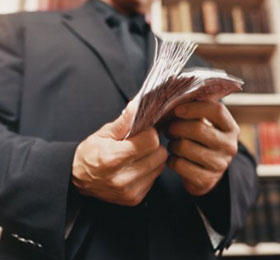 Maryland is holding strong as the state with the highest median income for the third year in a row. The U.S. Census Bureau American Community Survey (using 2008 figures) found the median household income in Maryland is $70,545, followed by New Jersey ($70,378), Connecticut ($68,595), Alaska ($68,460) and Hawaii ($67,214). See which states have the lowest median income when you

.

With its median income of $37,790, Mississippi is ranked in the survey, following short of West Virginia ($37,989), Arkansas ($38,815), Kentucky ($41,538), and Alabama ($42,538). It's important to note that the cost of living in Bethesda, Maryland is 52 percent higher than in Tupelo, Mississippi; the average apartment monthly rent in Bethesda is $1,464 and median home price is $529,707, versus $512 monthly rent in Tupelo and a median home price of $220,000.

The takeaway? One must consider purchasing power before taking a job in a new state that promises bigger bucks.