Think twice before you throw something away — it could be made into something even cooler. There are plenty of ways you can upcycle something old [1] into something useful and entirely unrecognizable. Here are some of the best new uses for old things.
— Additional reporting by Ashley Paige
Pillowcase Garment Bags
Add slits to old pillowcases to turn them into garment bags.
Tee Bags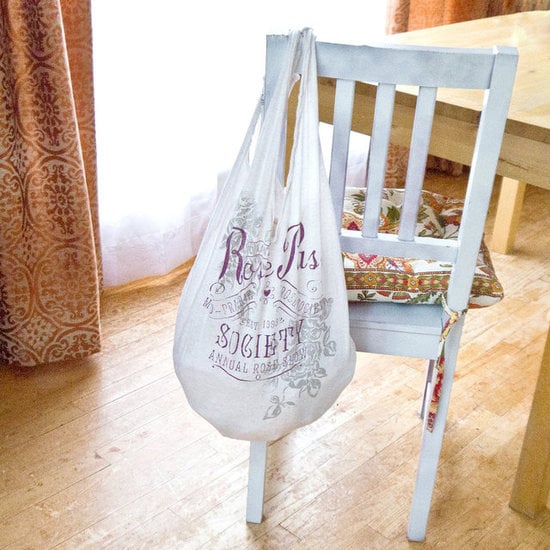 With a few cuts, you can upcycle a t-shirt into a casual tote [2]. It's the perfect accessory for grocery shopping or going to the gym.
Mason Jar Cup
Instead of a cup, drink from a mason jar. They're really cool to serve your homemade mixed drinks in when guests come over.
Book Charging Stations
Create a charging dock for your iPhone, tablet, or other gadgets with an old book. Here are instructions on how you can make your own book charging station [3].
Towel Travel Kit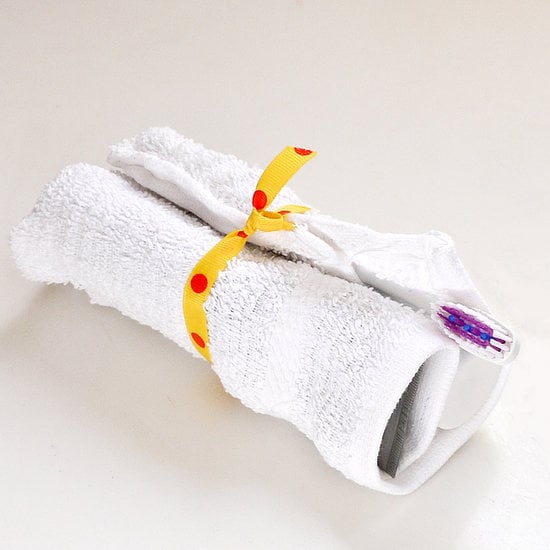 Turn an old towel into a travel kit [4] for your toiletries that you can also use to wash your face with!
Paper-Bag Baskets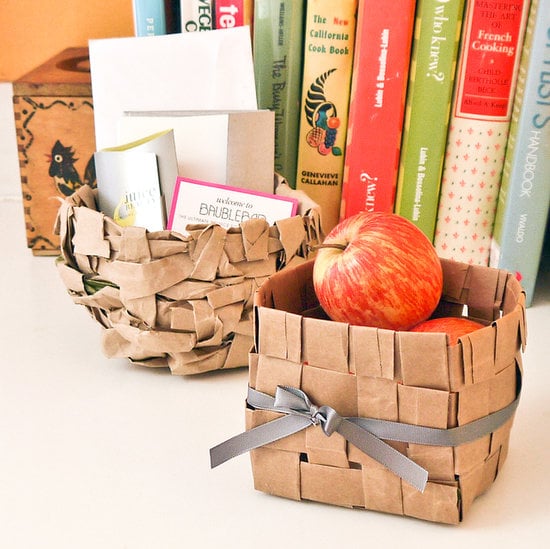 Weave strips of paper bags together to make these cute baskets [5].
Mason Jar Shakers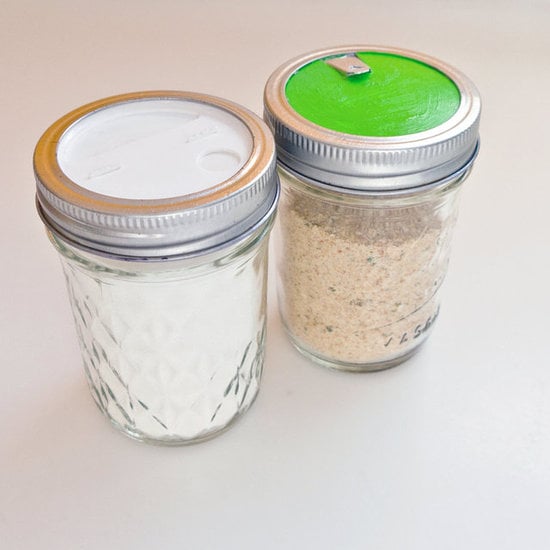 Don't toss that big cardboard container of salt or sugar if you're almost finished with it. Repurpose the top into a cute mason-jar seasoning shaker. This DIY project [6] costs less than a few dollars to make and is a great way to spruce up your kitchen without investing in expensive containers.
Beach Towel Tote Bag
Cut your beach towel up, and sew it to make a beach towel tote bag.
Paint-Chip Confetti
Punch little shapes out of paint chips to make lovely confetti for a party or wedding [7].
Suitcase Side Table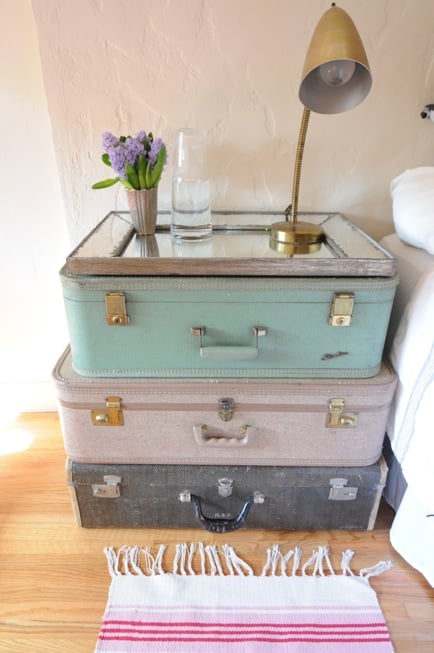 Make your own beautiful side table by piling up vintage suitcases, and top it off with a rustic mirror.
Wine-Bottle Centerpiece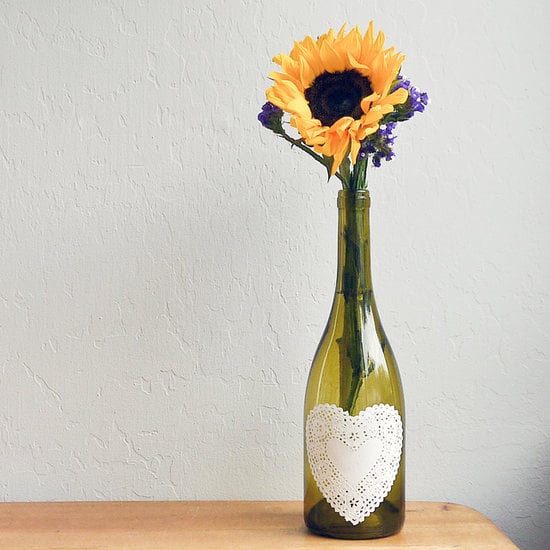 Such an easy DIY [8] project and yet so pretty! Spruce up a wine bottle with a doily to turn it into an interesting centerpiece [9].
Paint-Chip Calendar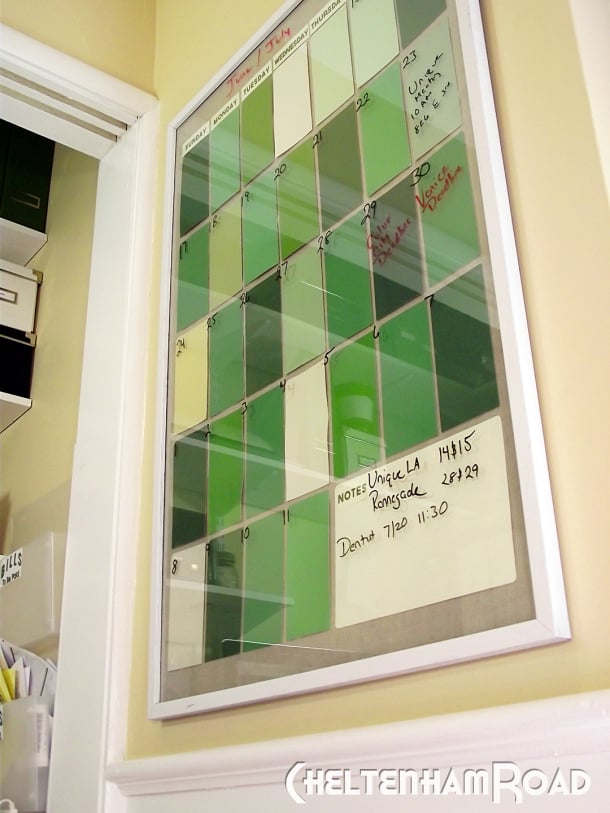 Use paint chips and a photo frame to create this awesome calendar that will help you stay organized.
Mason Jar Lunch Box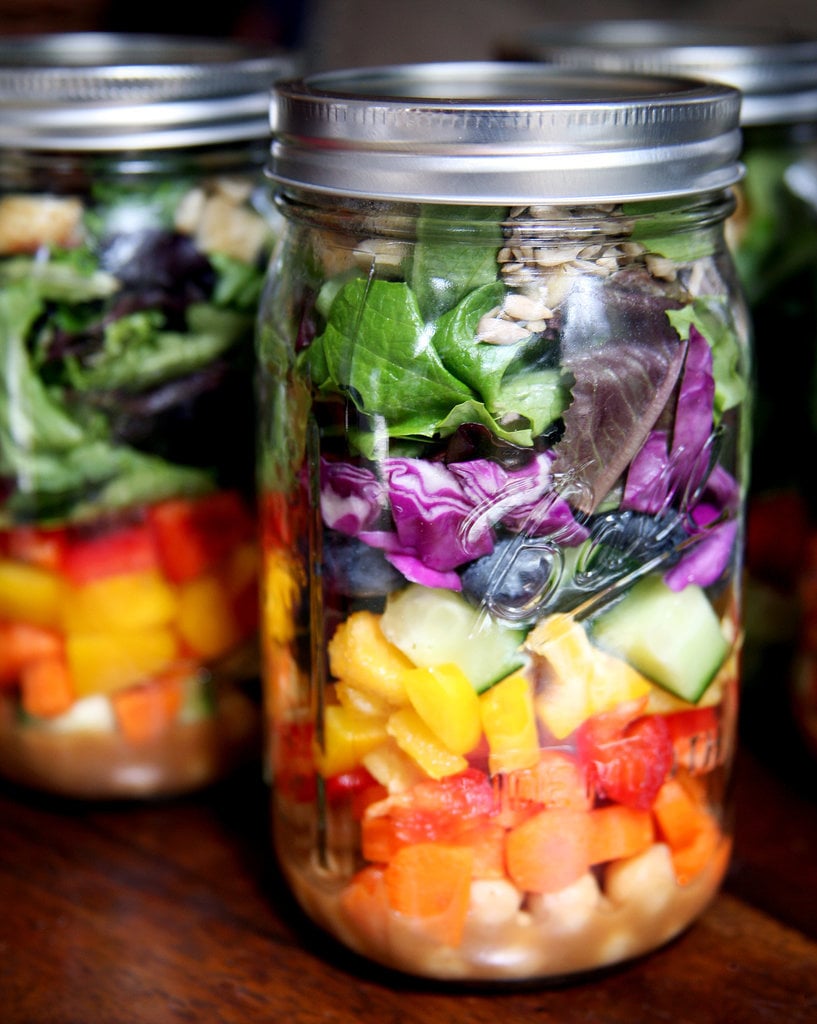 Use a mason jar instead of a regular lunch box, and it'll keep your lunch fresh [10]! It's perfect for soup, salad, pasta, and more.
Wine-Bottle Jewelry Stand
Turn everyday bottles into jewelry holders in under a few minutes. How? Just stack bracelets around the neck for an effortless display.
Mesh-Bag Pot Scrubbers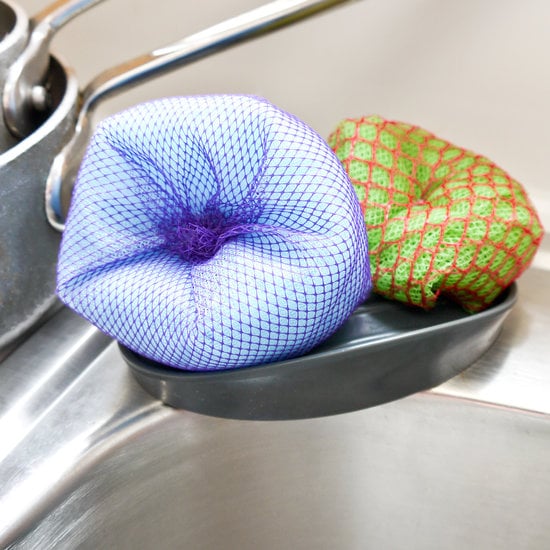 Take the plastic produce mesh bags, and turn them into efficient pot scrubbers [11].
Spoon Garden Markers
Stick pictures of plants on spoons, and use them as garden markers.
Mason Jar Sewing Kit
To make this adorable mason jar sewing kit, first create a pin cushion, stick it to the top of the lid, and then place all your sewing tools inside the jar.
Single-Use Travel Packets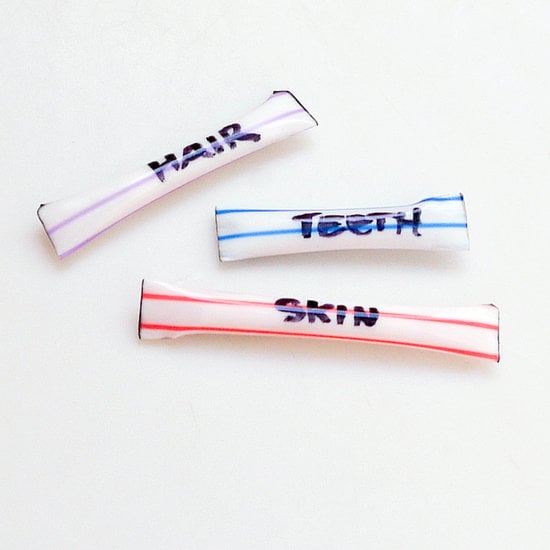 Going on a trip, but can't lug your big bottles of shampoo, conditioner, and more? Create these single-use travel packets [12] from straws as a smart solution!
Mason Jar Soap Dispensers
Make a soap dispenser [13] out of your mason jar by drilling a hole in the lid and inserting and gluing the pump of an old soap bottle to the hole.
T-Shirt and Towel Produce Bags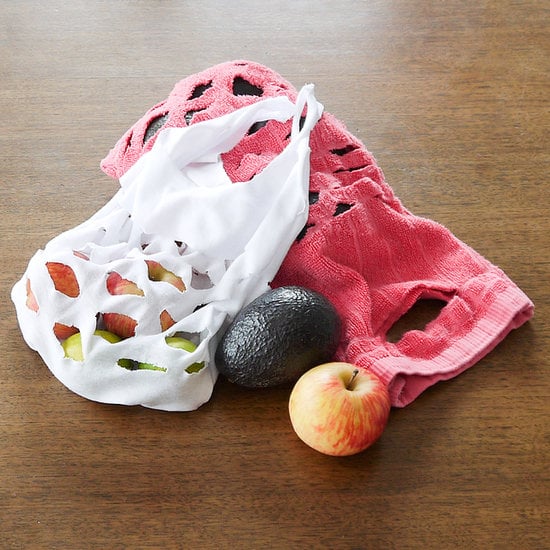 Create awesome produce bags [14] with an old t-shirt or towel.
Plastic-Bottle Wallet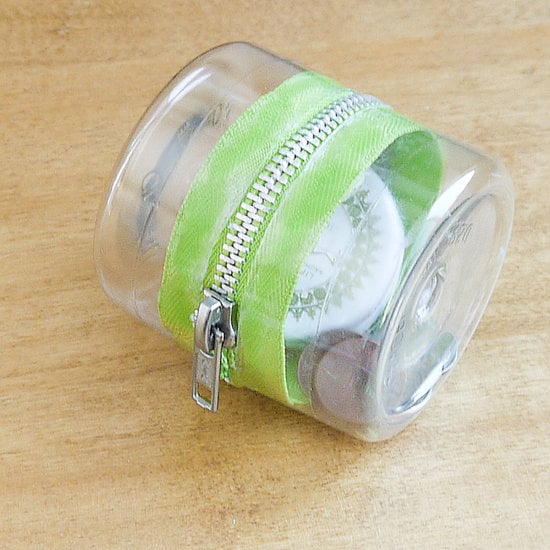 Use the ends of soda bottles to create this nifty wallet [15].
Magazine Holder Becomes a Kitchen Organizer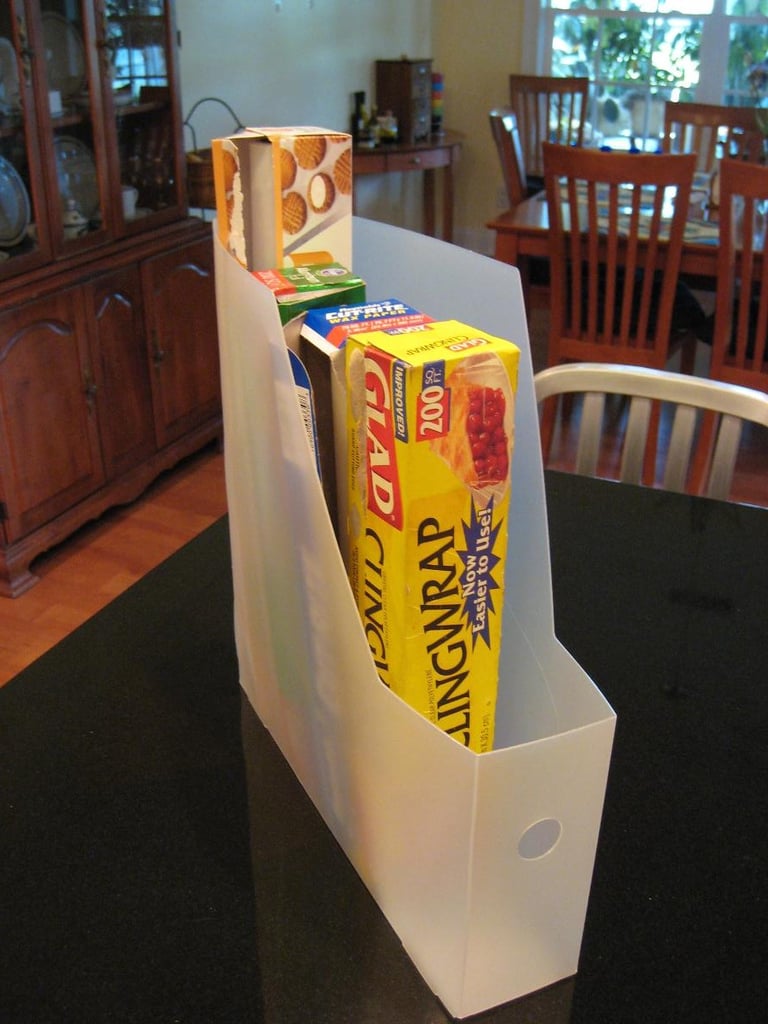 Store some of your kitchen supplies in an upright magazine holder [16] to save space.
Bread Tags to Distinguish Wires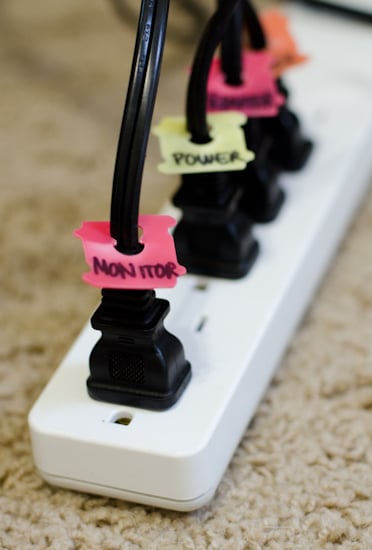 Tell your wires apart with labeled bread tags [17].
Jewelry Frame Organizer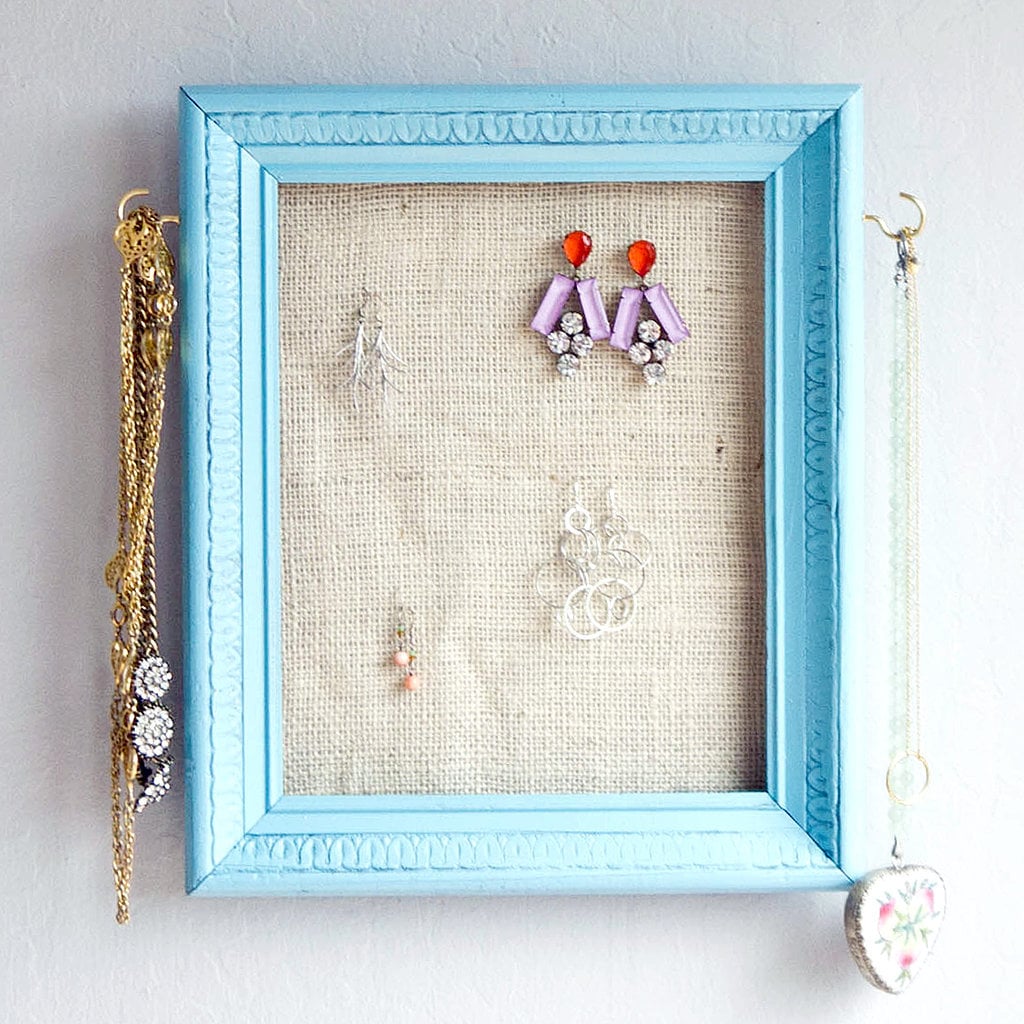 Frame some wire mesh or burlap for a unique jewelry organizer [18].
Ice-Cube-Tray Organizer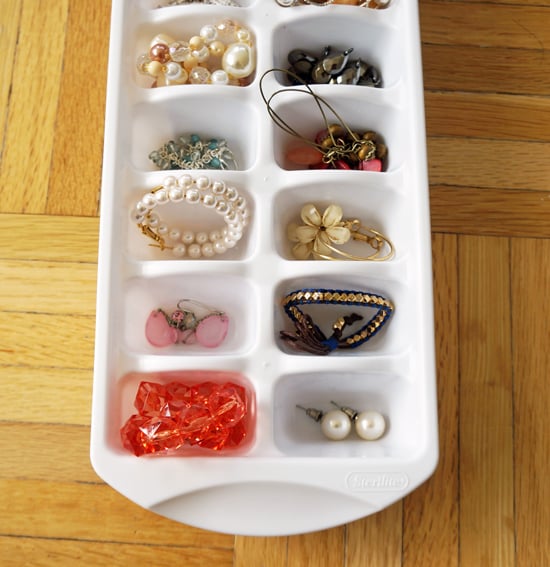 Organize your jewelry with an ordinary ice cube tray [19].
Toilet-Roll Cord Organizer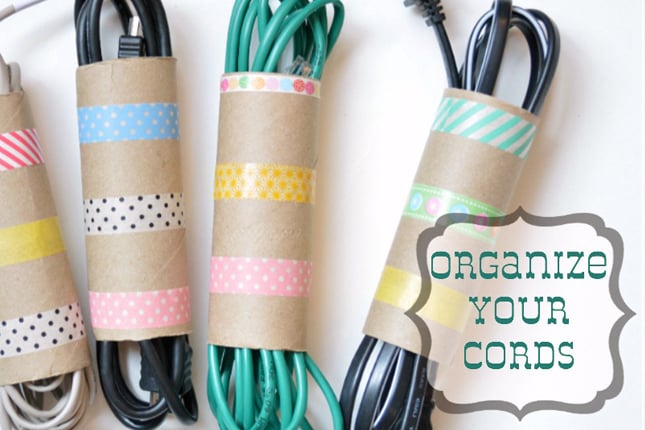 Organize your cords with washi-tape-decorated toilet rolls [20].
Charging Station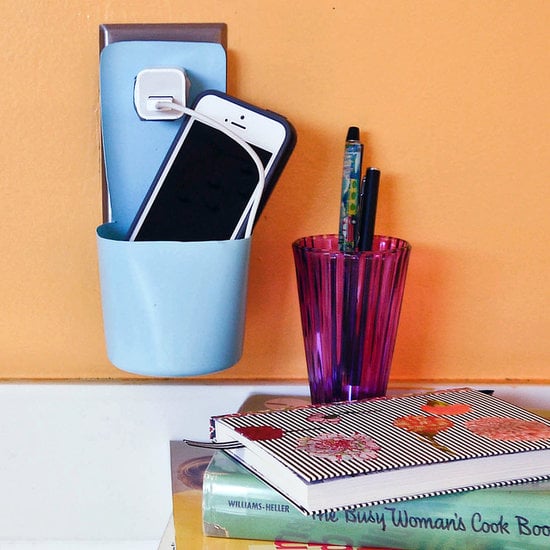 Hide unsightly wires with this DIY [21] plastic-bottle charging station [22].
Plastic-Bag Dispenser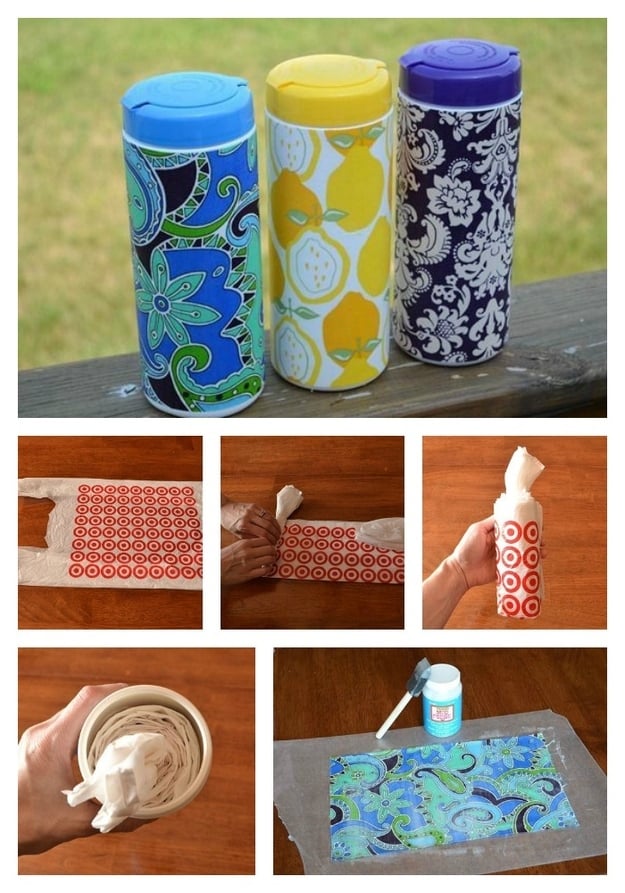 Take an empty disinfectant-wipes bottle, and turn it into a plastic-bag dispenser [23].
Shopping-Bag Organizer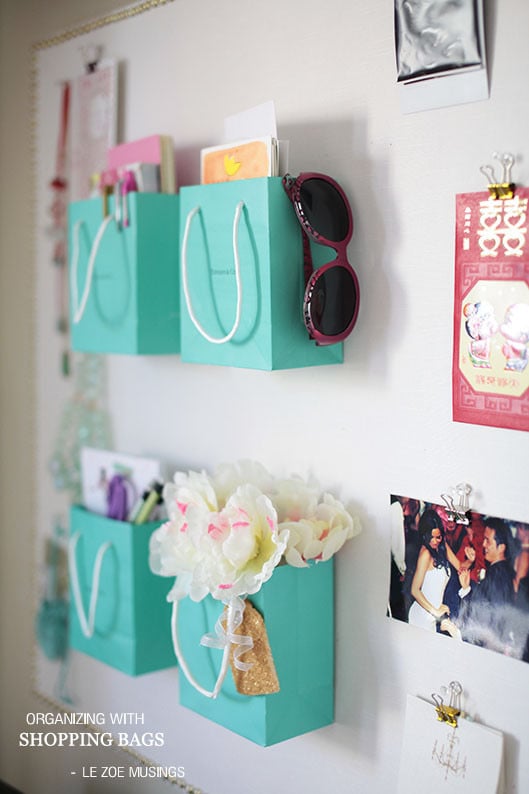 Pin up the prettiest shopping bags on your wall, and turn them into little organizers.
Cleaning Supplies in a Shoe Organizer
Keep your cleaning supplies in a shoe organizer [24] that hangs over your door to maximize the space in your home.
Shoe Hangers
Make tiny hangers for your shoes [25] with the leftover hangers you get from the dry cleaner.
Cup Speakers
Put your phone in a cup when playing music to enhance the sound.
Soda-Tab Tier Hangers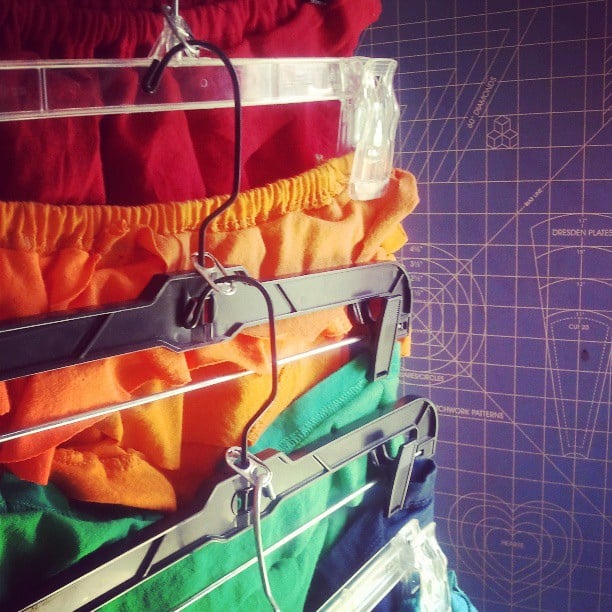 Hang soda tabs on hangers [26], so you can stack hangers and take up less space in your closet.
Denim Coasters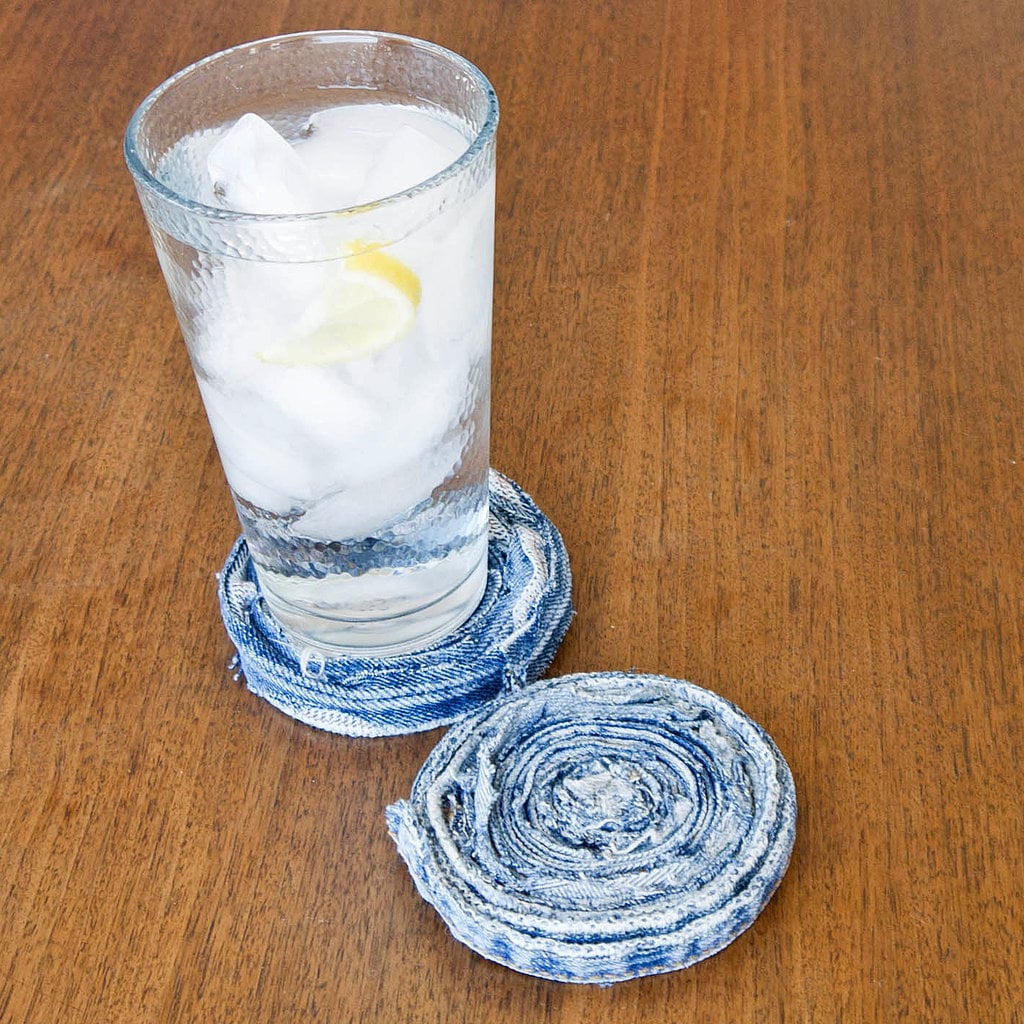 Turn old jeans into these cool denim coasters [27].
DVD Mosaic Candleholder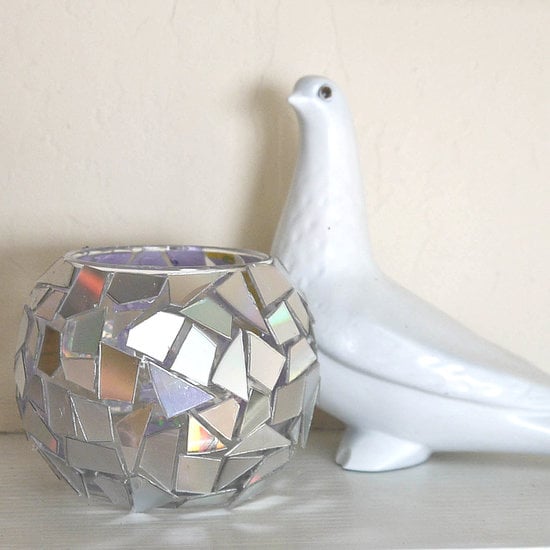 Sad about your scratched-up DVDs? Break them up, and turn them into these cool mosaic candleholders [28] instead — you won't be sad for long!
Sweater Pillows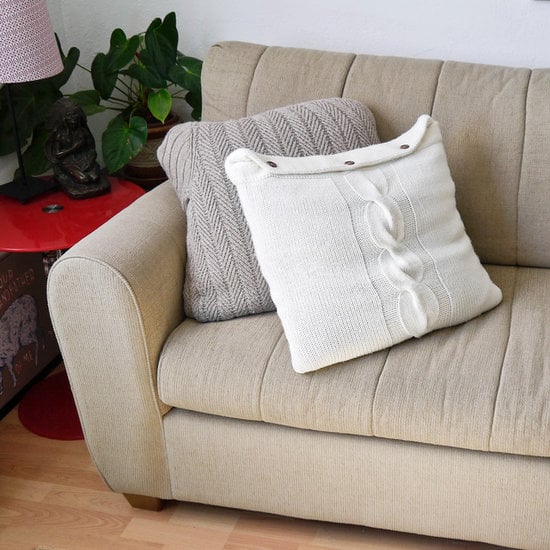 Lovely old sweaters become even lovelier pillows [29].
Frosted-Bottle Vases
Empty bottles lying around? Give them a makeover to turn them into these chic frosted vases [30].
Coffee-Filter Bowl
Take used coffee filters and turn them into a cute bowl [31].
Scarf Camera Strap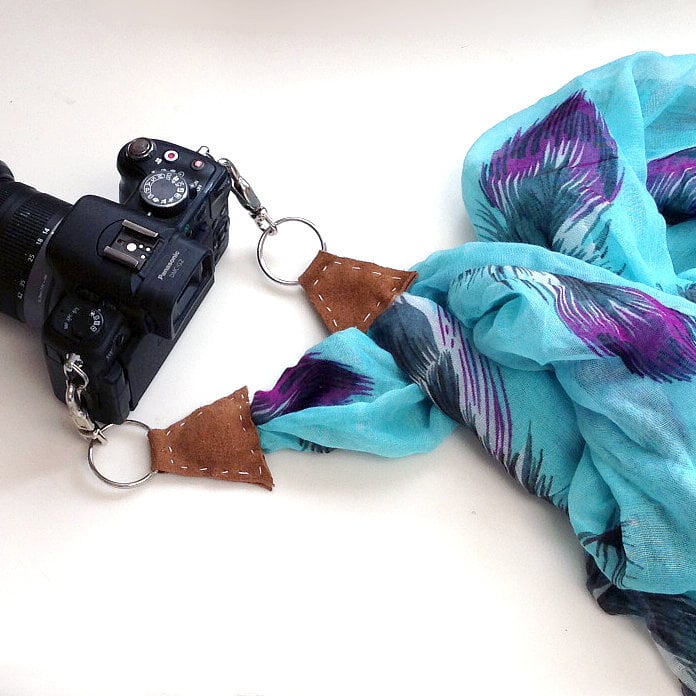 Turn a lovely old scarf into a camera strap [32].
Lemon-Rinds Soap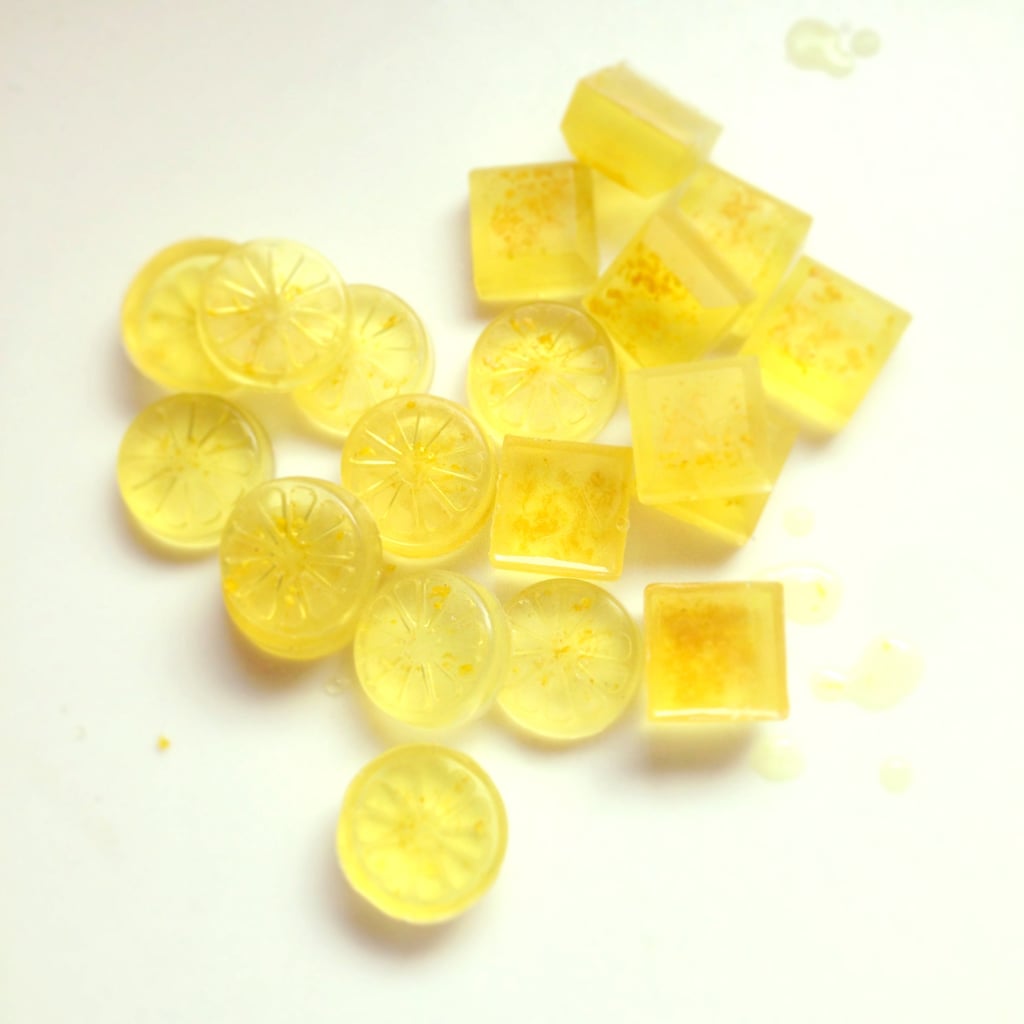 Make these cute soaps [33] with the help of lemon rinds.
Rose-Petal Bath Salts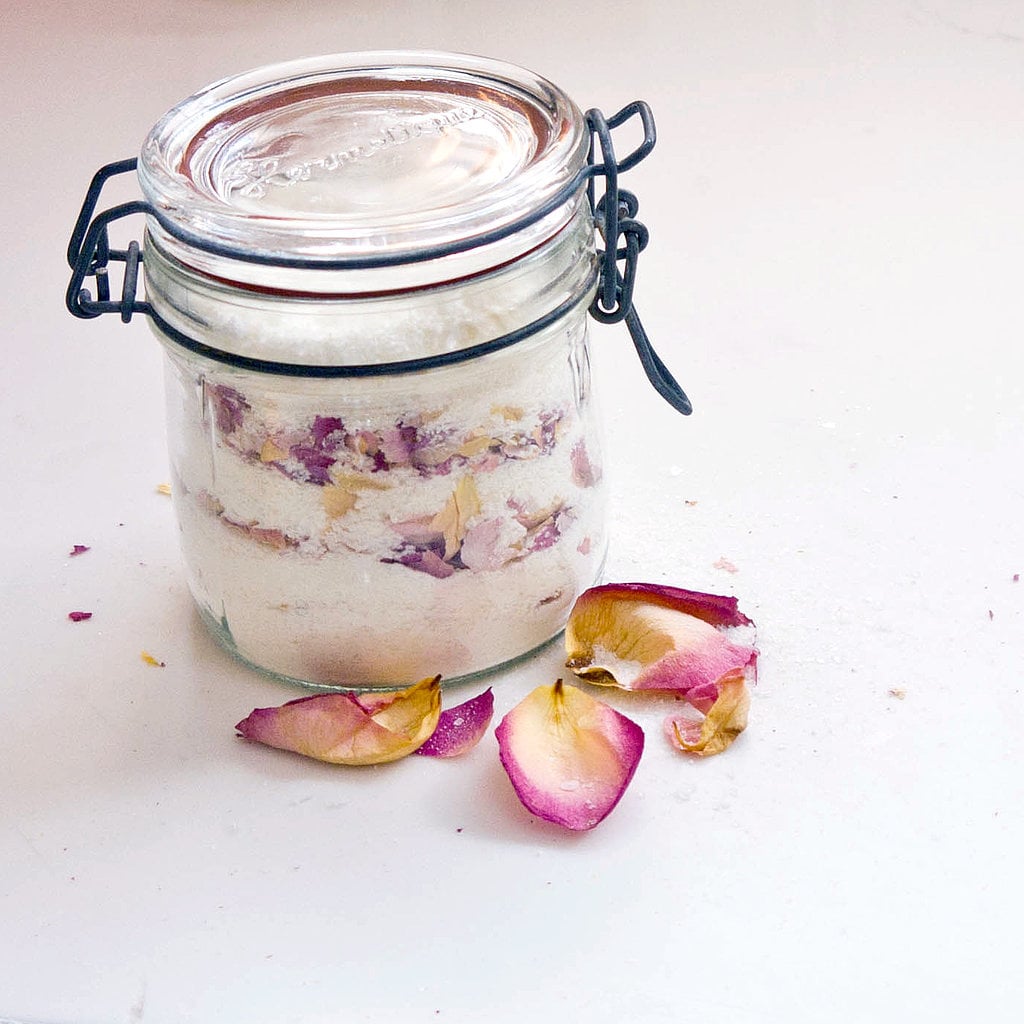 Give flowers a second wind by drying them and making bath salts [34].
Fix Flip-Flops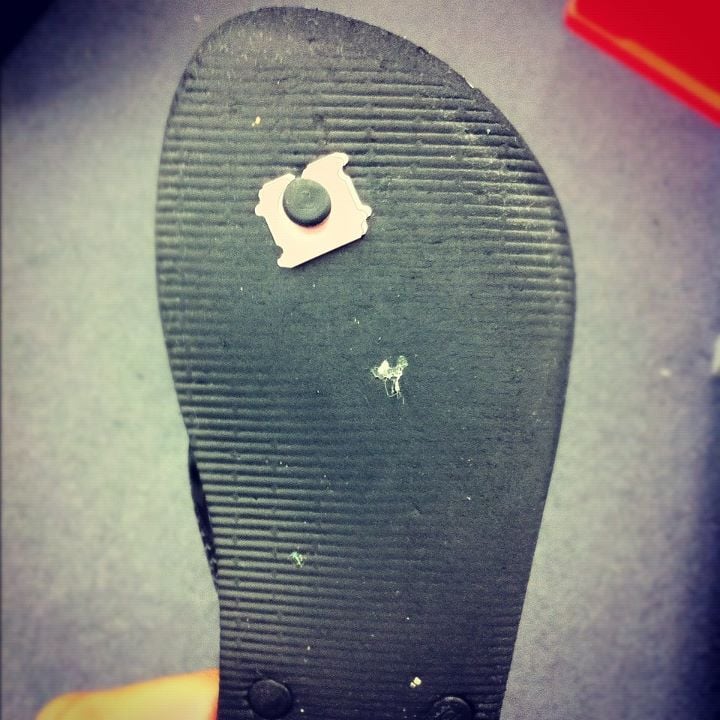 Use bread tags to keep flip-flops from coming apart.
Chapstick Bank
Hide money in an empty ChapStick tube [35] — perfect for when you're traveling or walking in unsafe areas.
Use Clips to Organize Your Wires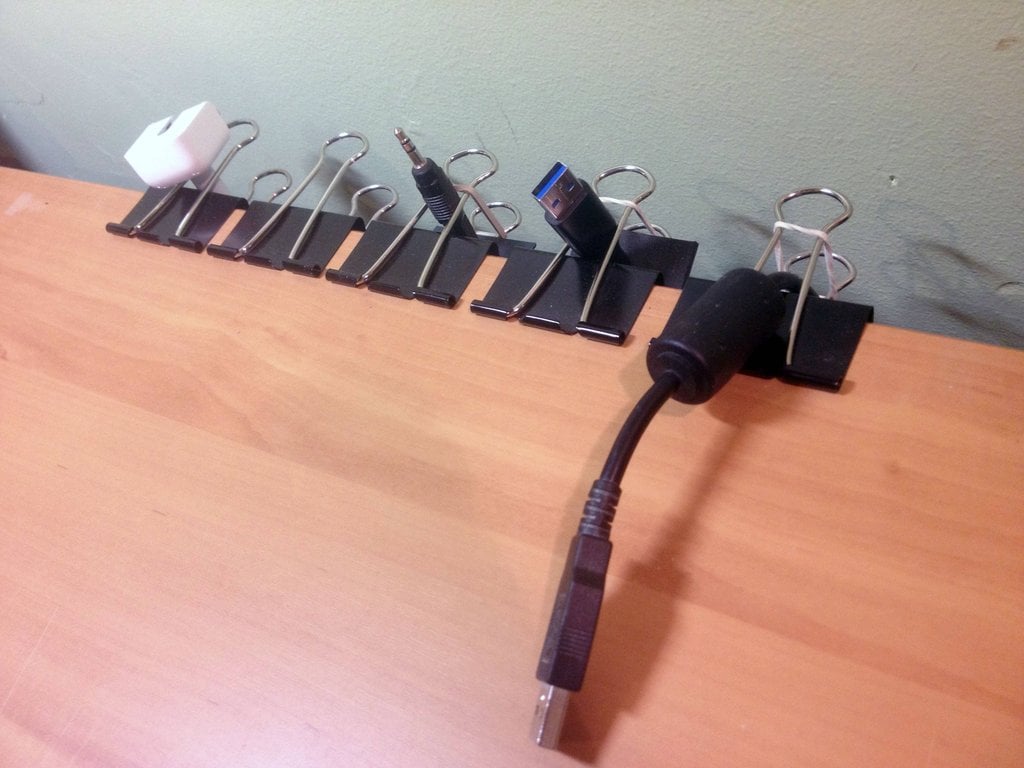 Place bulldog clips at the back of your desk, then string your cables through them to better organize your wires [36].
Create a Cup Clock
This one's great for the office kitchen. Instead of wondering how fresh or old a pot of coffee is, make a cup clock, so whoever brews the coffee can mark the time they made it.