A zoo, a carnival, a boat. "Wedding [1]" probably isn't the first thing that comes to mind when you think of these places, but trust us when we say they're great venue options for your big event. Not only are many of them fun spots to celebrate the special occasion, but the best part is that they're really affordable. We're talking as low as $1,000 affordable. Check out these unique ideas for a special day you certainly won't forget.
Zoo
Who says you can't have your wedding [2] at a zoo? The place can provide some pretty stunning backdrops and large event spaces for the party. Many of the fees also go toward the animals, so you'll know your money is going to a good cause. Typically, a zoo wedding is pretty affordable — at the Santa Barbara Zoo [3], for instance, the cost is $4,000 for up to 200 guests.
Boat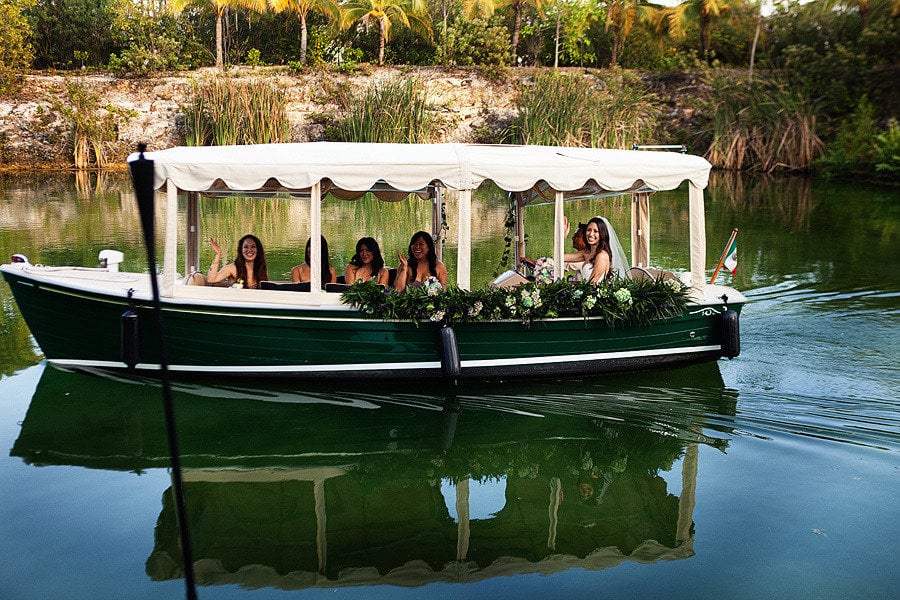 Boat weddings can be a really fun — and pretty — occasion. Just imagine being on the water and saying your vows as the sun sets behind you. The best part: it's pretty budget-friendly. Take one San Francisco boat company [4], for example, that charges $1,000 for a wedding [5] on the Bay.
Photo by Elizabeth Medina Photography [6] via Style Me Pretty [7]
Aquarium
Feel like you're under the sea with an aquarium wedding [8]. It's a great idea for couples who love spending time in the water but can't have a wedding on the beach. Save money on other expenses when you have it here, thanks to price tags that come in at $4,000 at some locations like the California Academy of Sciences [9] in San Francisco.
Forest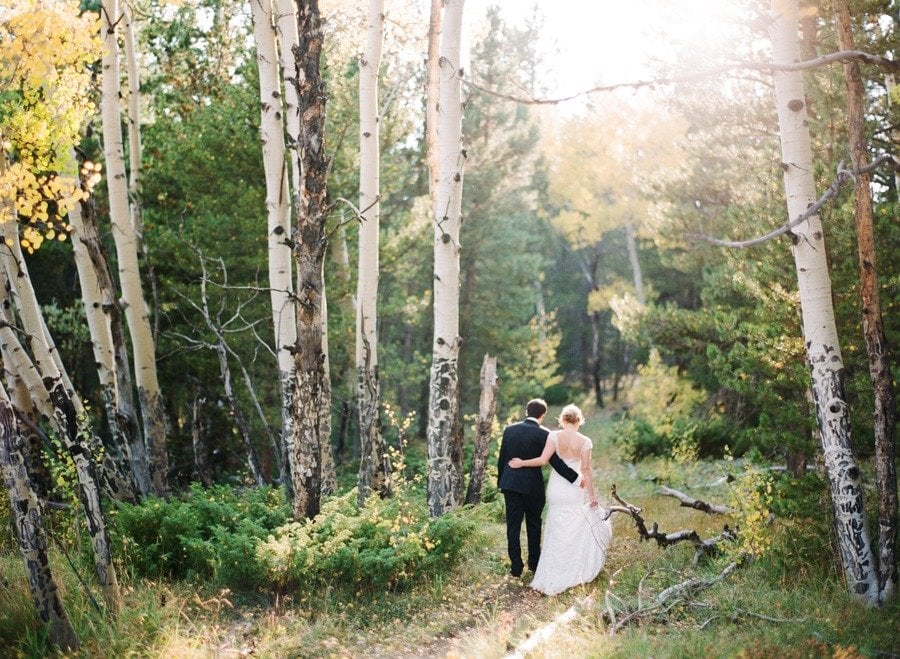 The great thing about a wedding [10] in the woods is that nature provides the backdrop for you. With tall trees and greenery at your every step, a forest or campsite is a sweet spot to say, "I do." Prices vary by location, but all you usually have to get is the right permits for a small fee.
Photo by James Christianson Photographer [11] via Style Me Pretty [12]
Carnival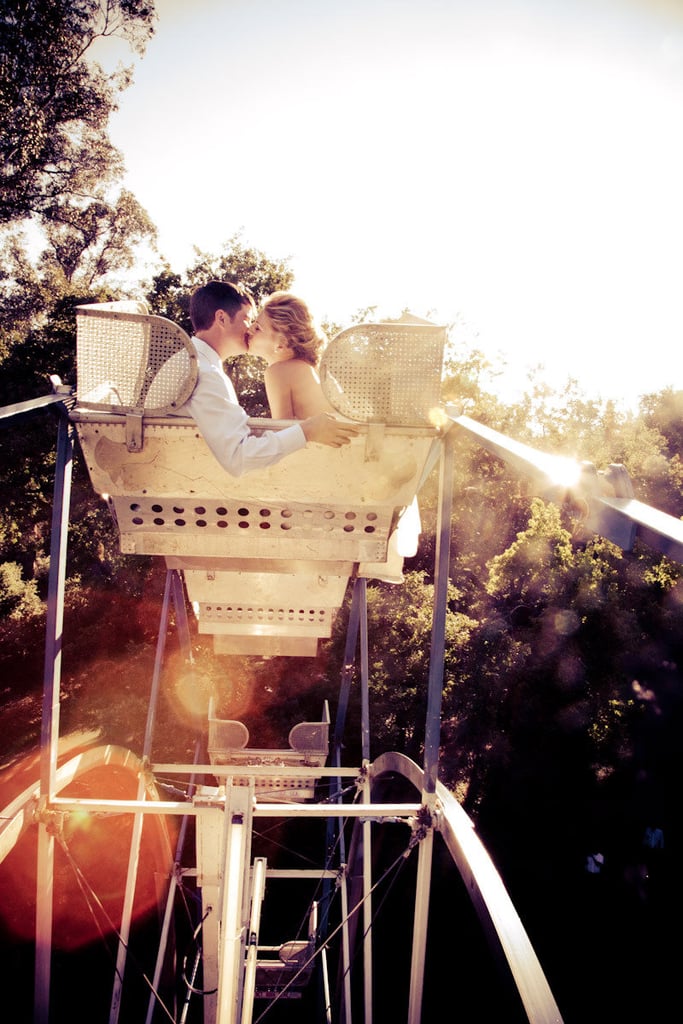 We can't help but think about all the fun times, and bright colors, to be had at a carnival wedding [13]. Check your local fair for fees, although the cost of hitting the Ferris wheel and popcorn stand on your big day is typically wallet-friendly.
Photo by Michael Segal Photography [14] via Style Me Pretty [15]
Tulip Gardens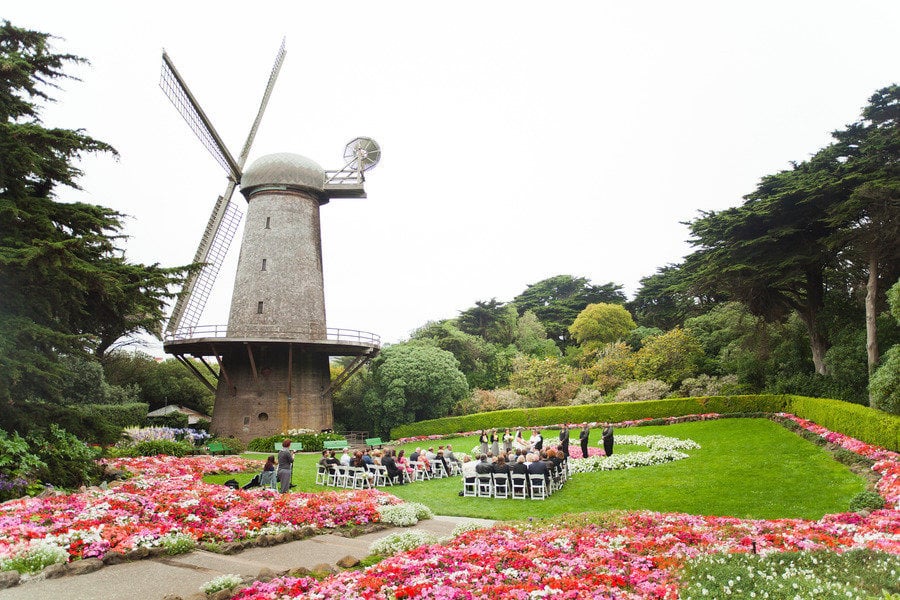 How beautiful would it be to get married surrounded by flowers? Check out your local gardens — especially ones with a unique addition like a windmill — to inquire about having an affordable wedding [16] there. Fees, for instance, at the Queen Wilhelmina Tulip Garden [17] in San Francisco, where this wedding took place, start at $2,000.
Photo by Borrowed Blue Old New [18] via Style Me Pretty [19]
Train Station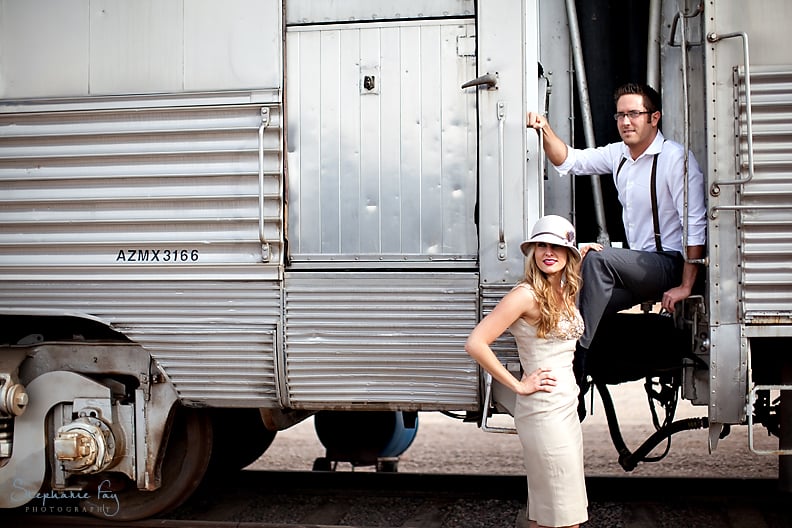 A train station makes a really unique venue for a wedding [20]. It's also great for a vintage, classy ceremony. Ask about fees in your area; some cost about $1,500, depending on the length of time you rent them out for.
Source: Stephanie Fay [21] via Green Wedding Shoes [22]