We're not kidding you — these travel destinations actually exist and aren't a figment of your imagination. Be prepared to have your mind blown as you browse through these amazing photos.
Source: Shutterstock [1]
Sea of Stars, Maldives
This stunning sight is caused by bioluminescent phytoplankton that emit light when stressed, giving the appearance of a starry night in the sea.
Salar de Uyuni, Bolivia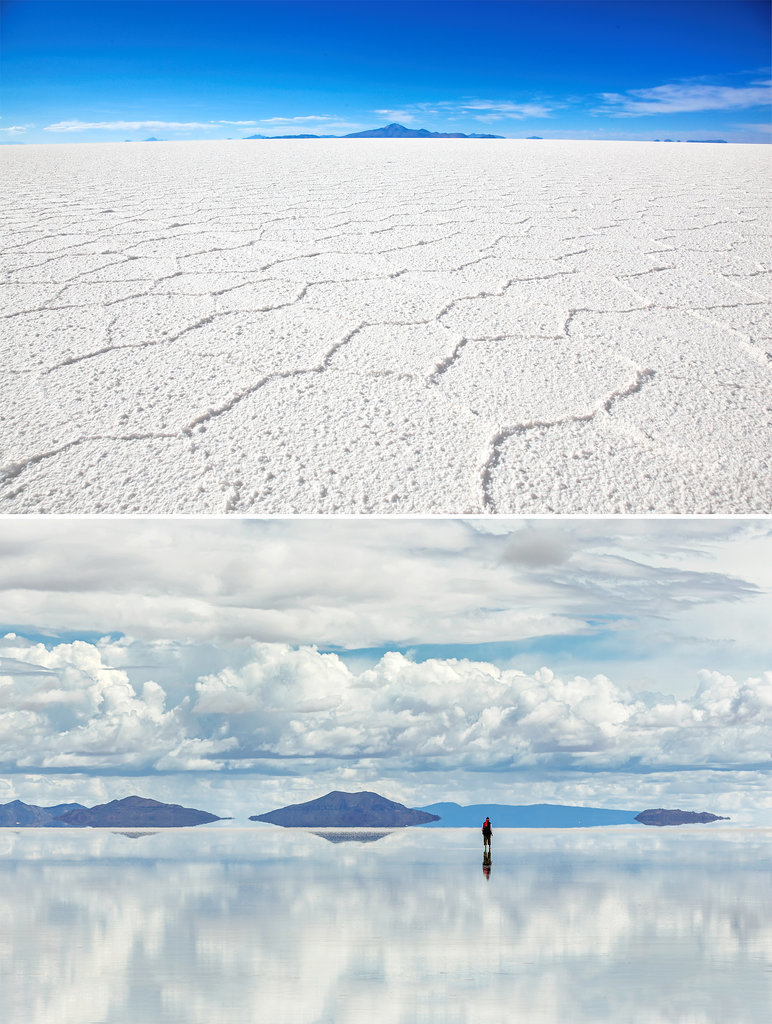 The world's largest salt flats. When it rains, the water makes it look like a giant mirror.
Tunnel of Love, Ukraine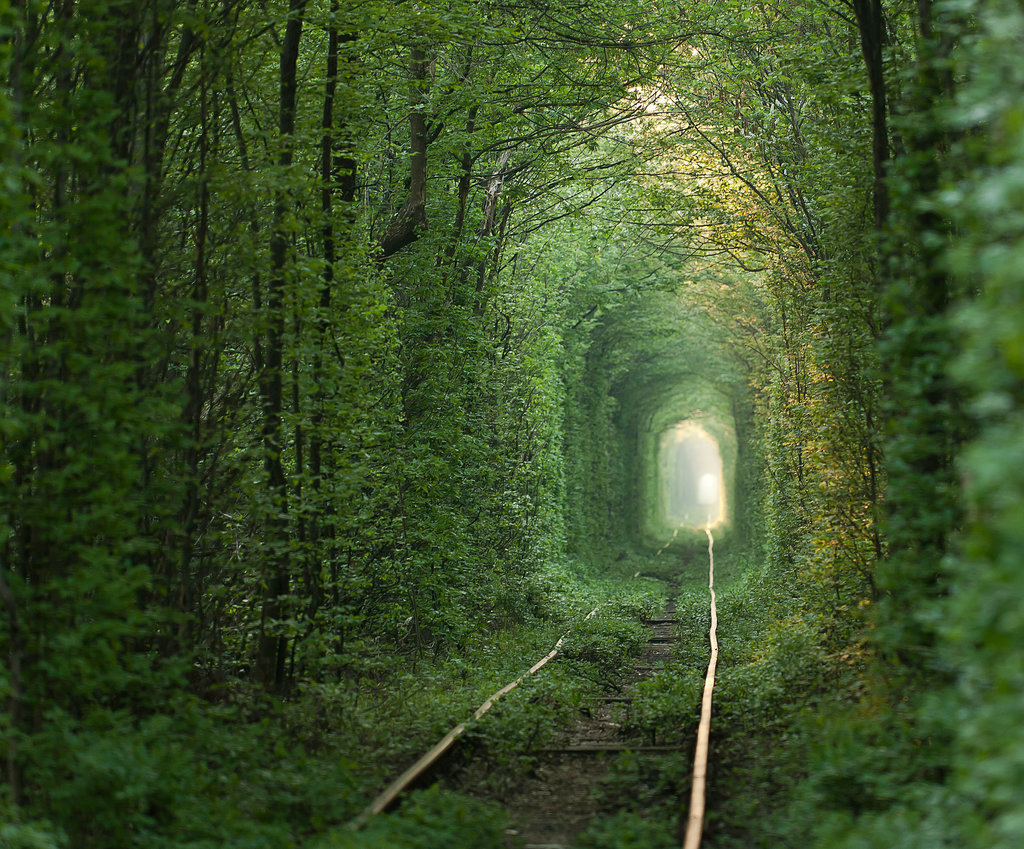 This beautiful tunnel looks like something out of a fairy tale. It's actually still used today — trains chug through it three times a day to deliver wood to a factory. It's believed that if couples who are truly in love hold hands and cross the tunnel, their wishes will come true.
Lake Natron, Tanzania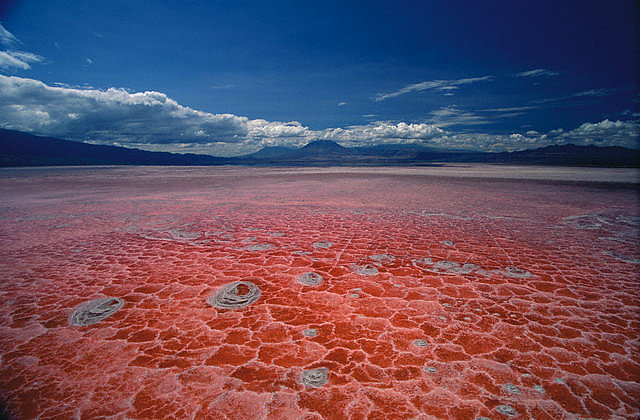 A beautiful salt lake with reddish crusted salt on the surface.
Deadvlei, Namibia
The black, dead trees against the orange sand dunes in the Namib-Naukluft National Park make the Deadvlei landscape look like a scene out of a painting.
Source: Shutterstock [2], Corbis Images [3]
Wisteria Flower Tunnel, Japan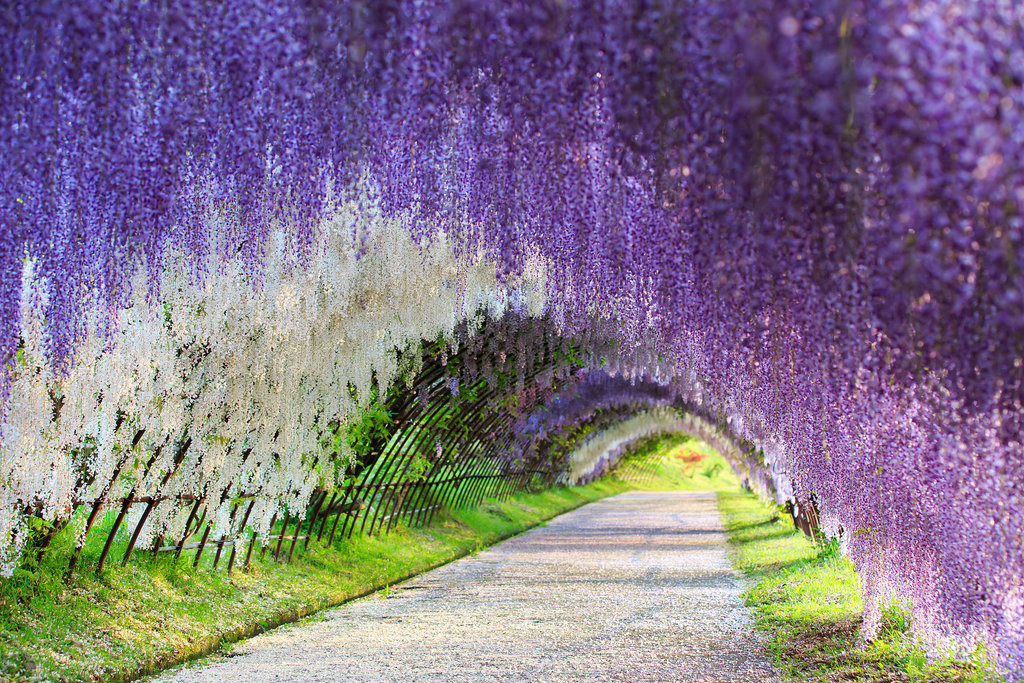 The wisteria flower tunnels in Kawachi Fuji Gardens look like something from out of a fairy tale.
Eben Ice Cave, USA
Adventure into the Eben Ice Cave in Michigan, USA.
Glacier Ice Cave, Iceland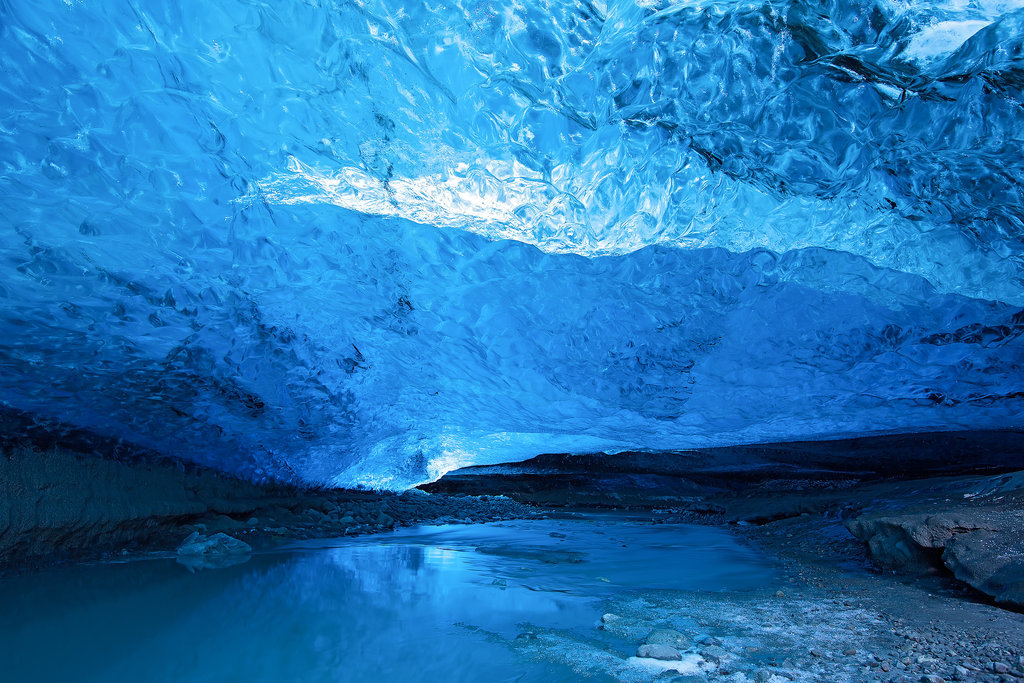 Take a stroll in one of the many awe-inspiring glacier ice caves in Iceland.
Black Forest, Germany
Source: Flickr user vince42 [4]
Laguna Salada de Torrevieja, Spain
Laguna Salada de Torrevieja is a natural phenomenon, where the water looks pink due to a type of special algae.
Dragon Trees, Yemen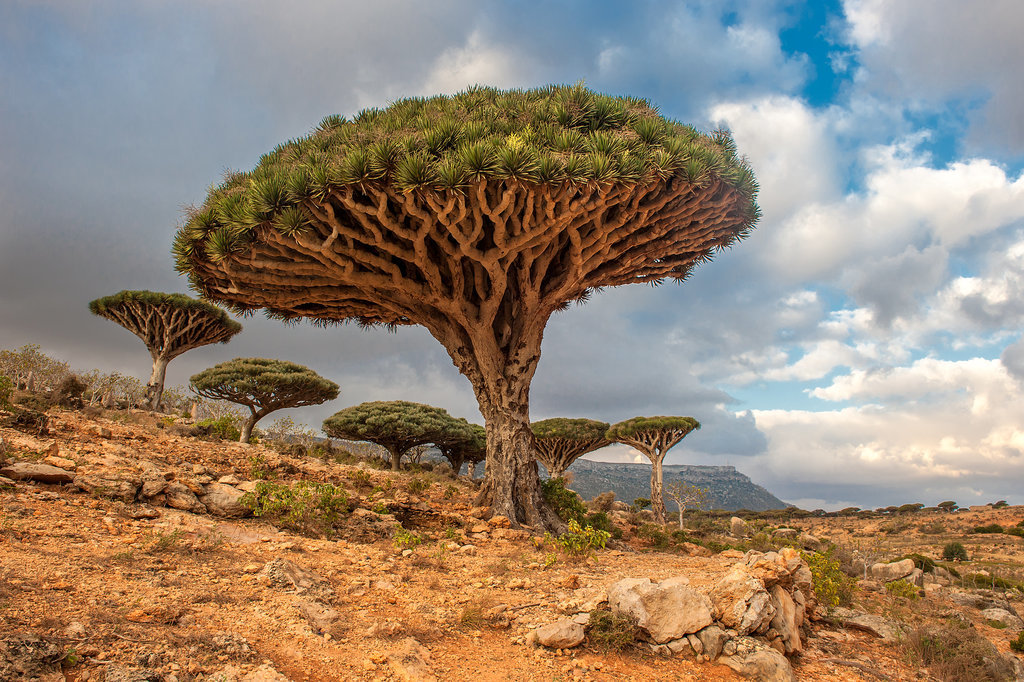 On the Socotra island of Yemen, you'll find some odd and unreal-looking dragon blood trees. The name of the tree hails from its alarmingly red sap.
Glowworm Caves, New Zealand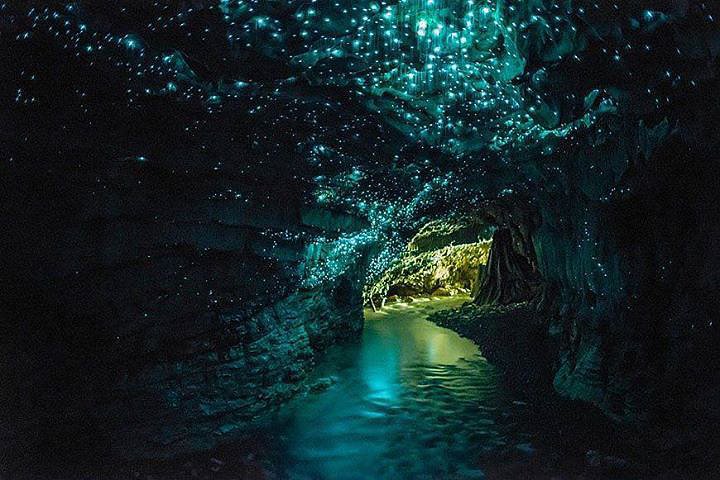 Watch the glowworms light up caves in Waitomo, New Zealand.
Source: Flick user 2il org [5]
Blue Lagoon, Iceland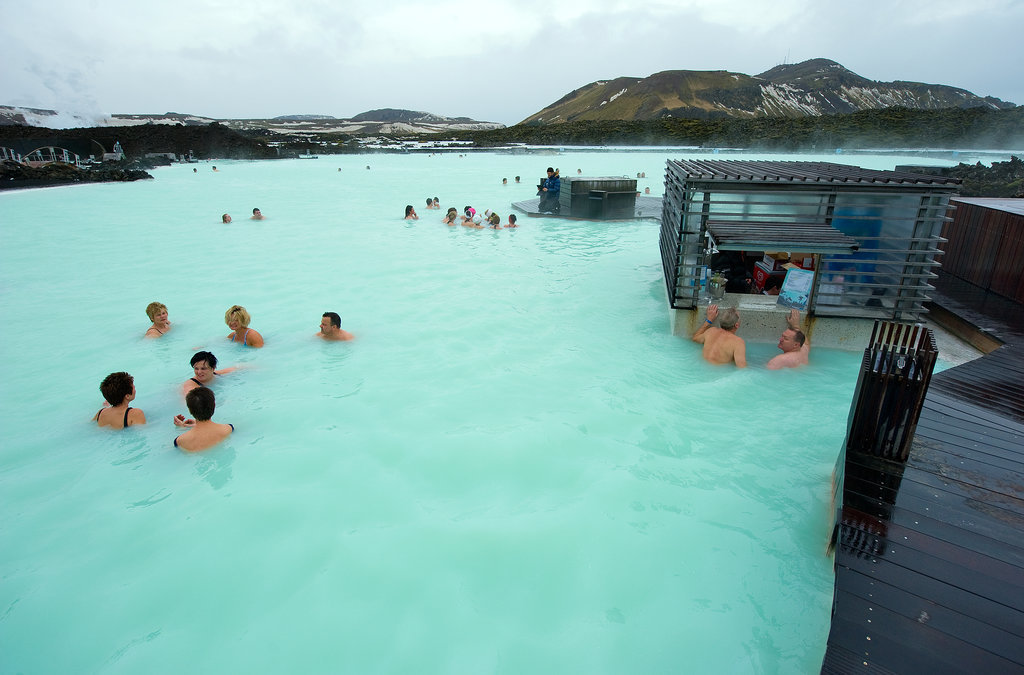 The water averages 98 to 102 degrees and is said to have curative benefits.
Marble Caves, Chile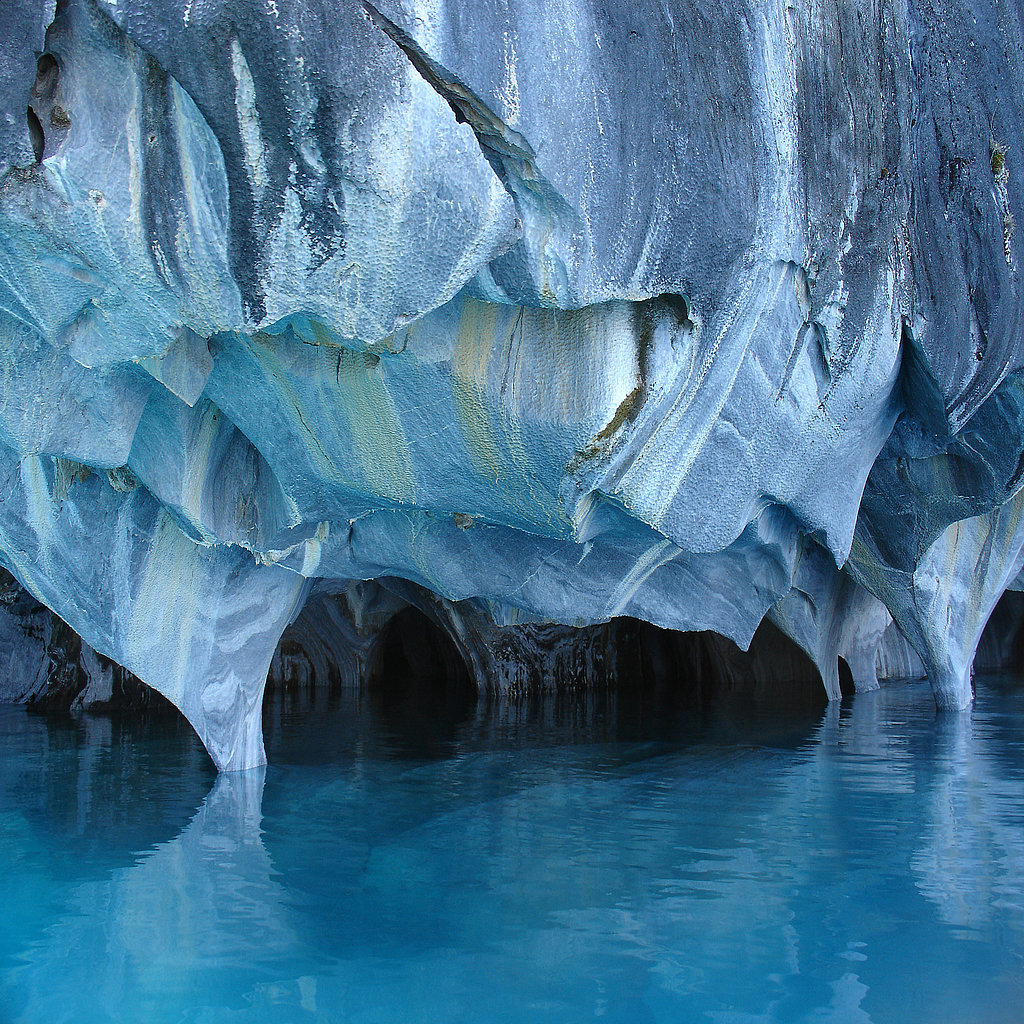 White Sand Dunes, Yemen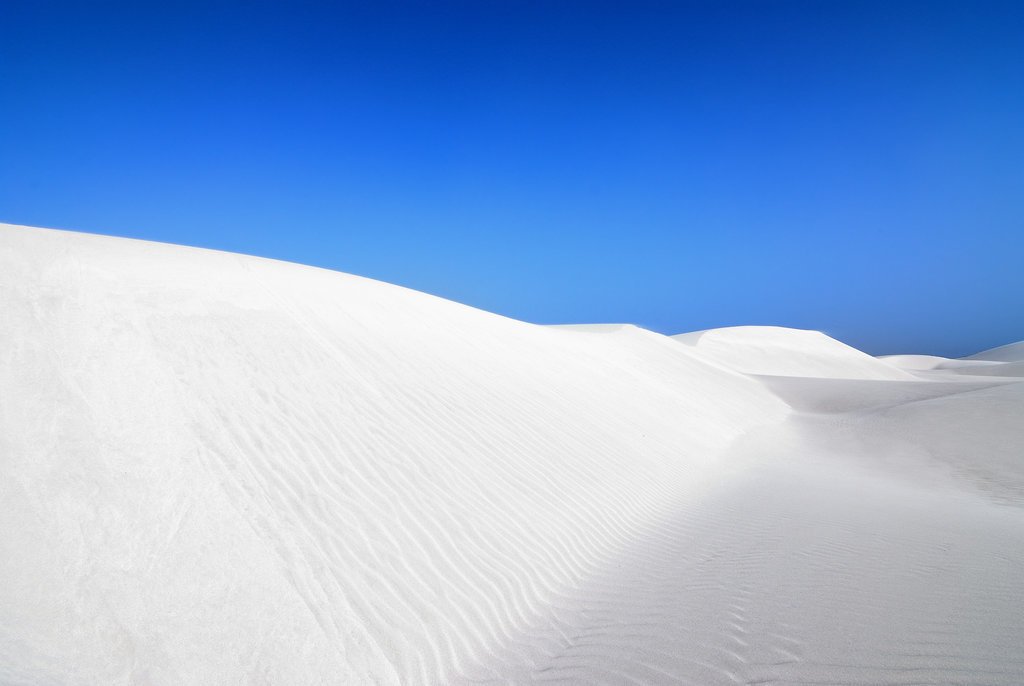 On the Socotra Island of Yemen, you'll see some of the most unreal-looking sand dunes — so white, they look like talcum powder from a distance.
Seven Colored Earth of Chamarel, Mauritius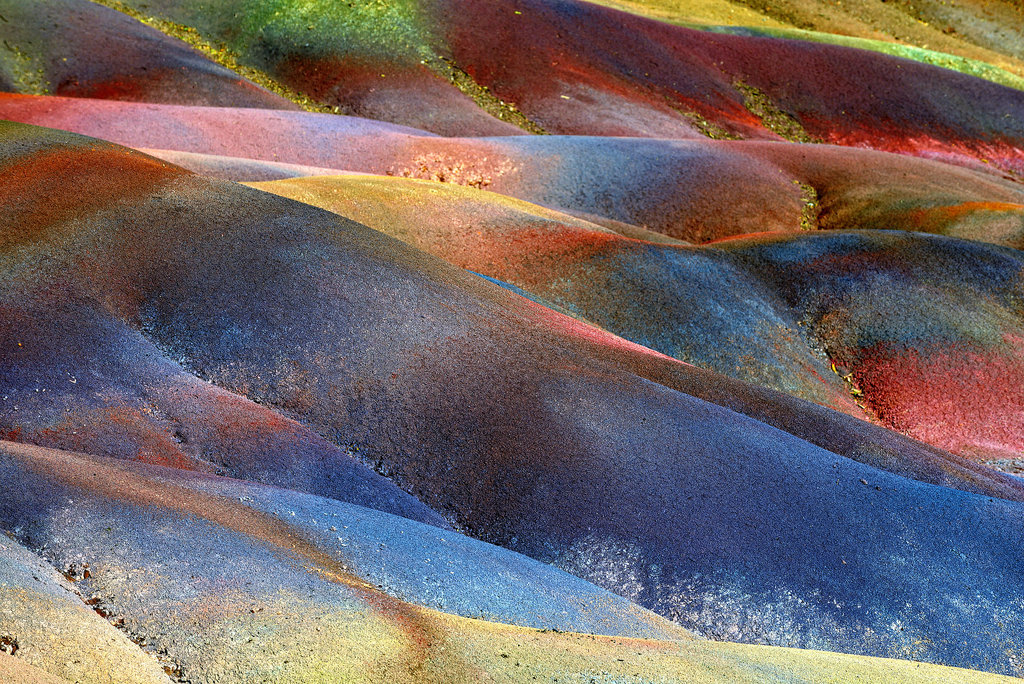 The multicolored earth in Chamarel was formed when volcanic rock cooled at different temperatures.
Fingal's Cave, Scotland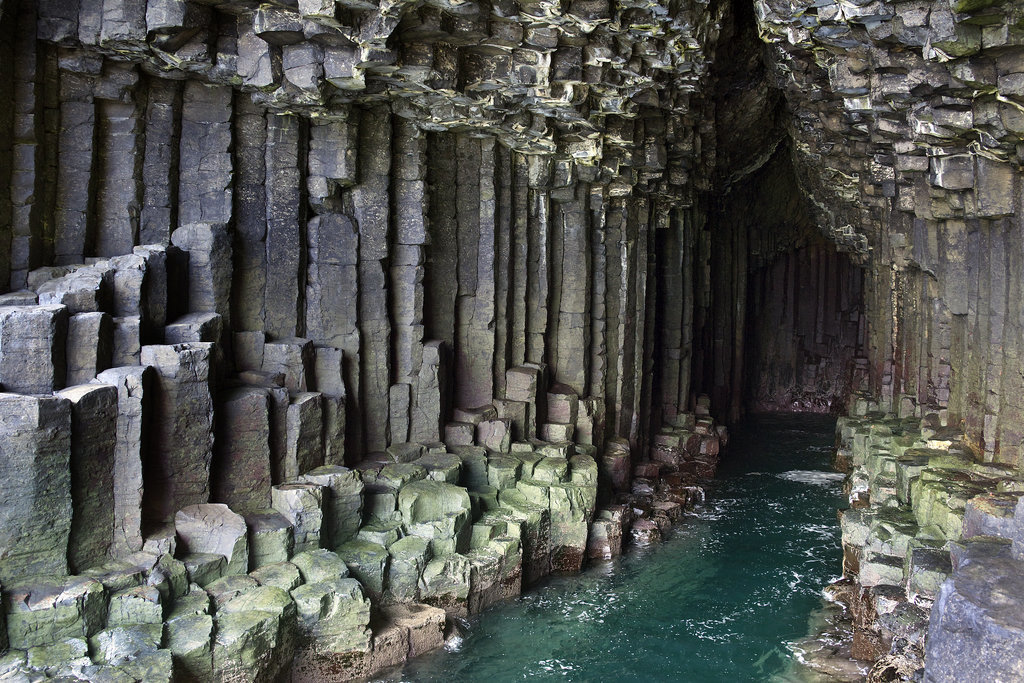 Bamboo Grove, Japan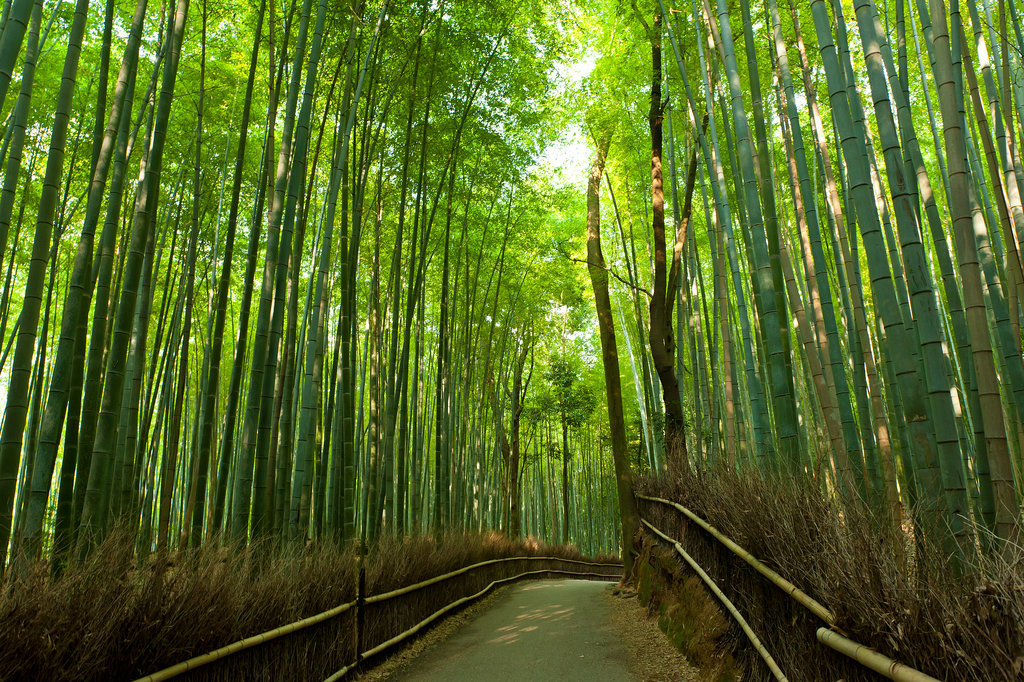 Kelimutu Volcano, Indonesia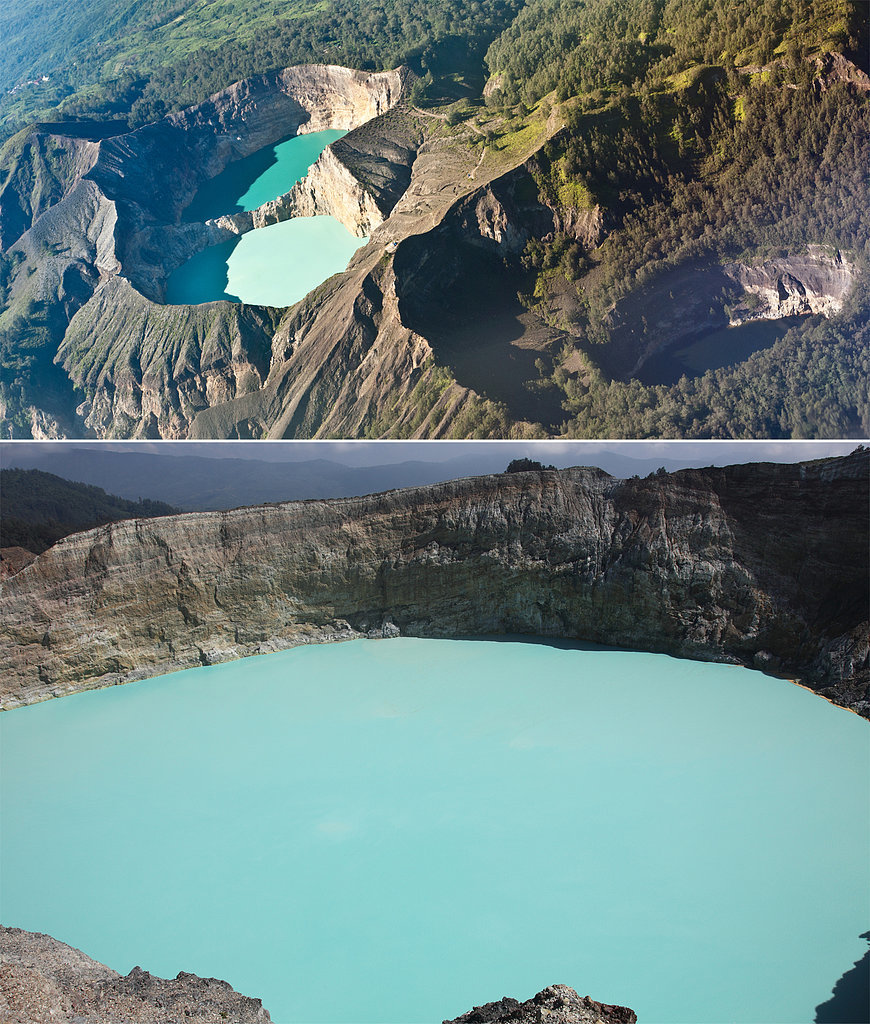 The lakes on the volcanic peaks are constantly changing color.
Trollstigen, Norway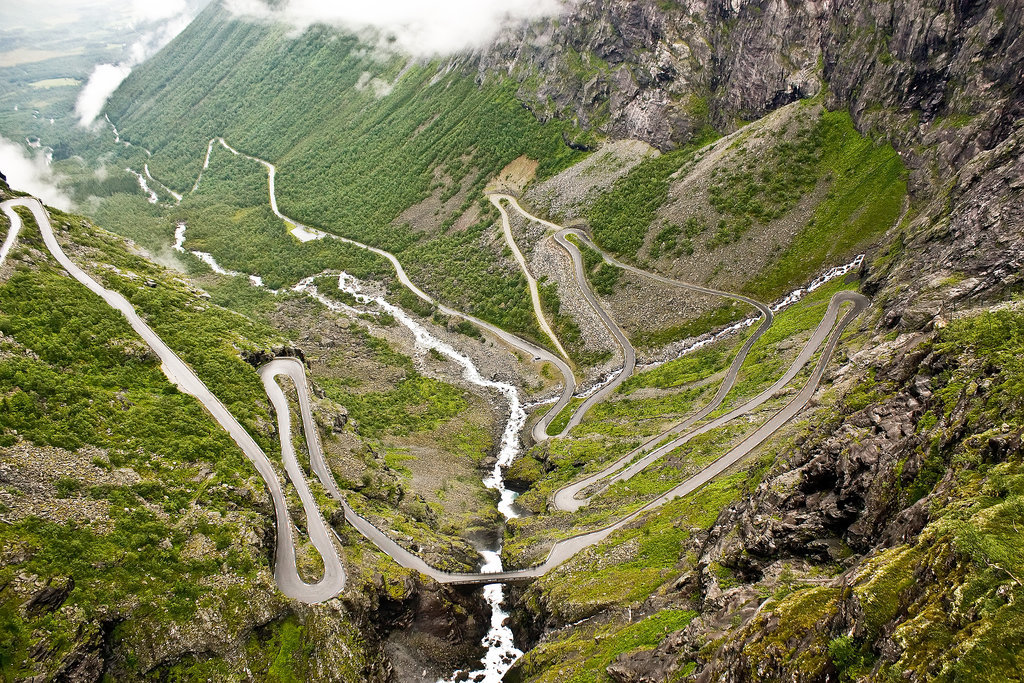 This winding road in Norway is one of the most spectular manmade views in the country.
Pamukkale, Turkey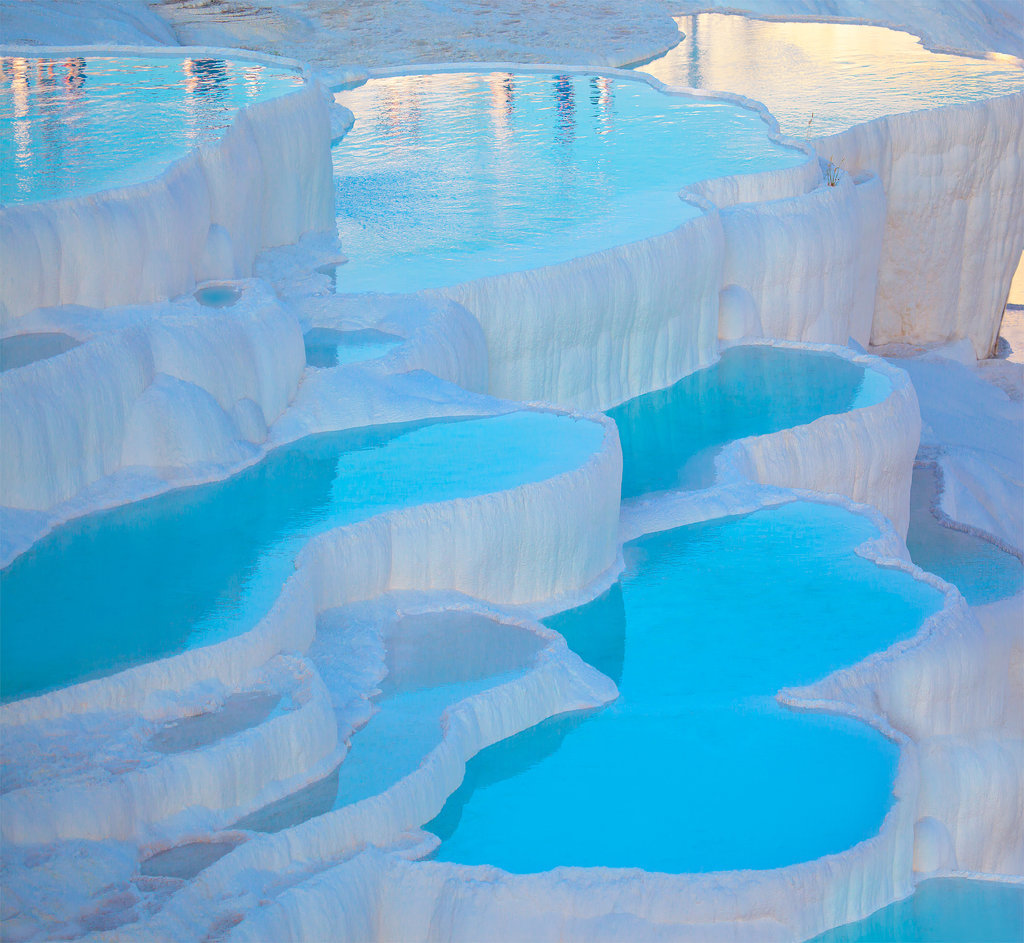 Pamukkale is aptly named, as it means cotton castle in Turkish.
Great Blue Hole, Belize
Huacachina Oasis, Peru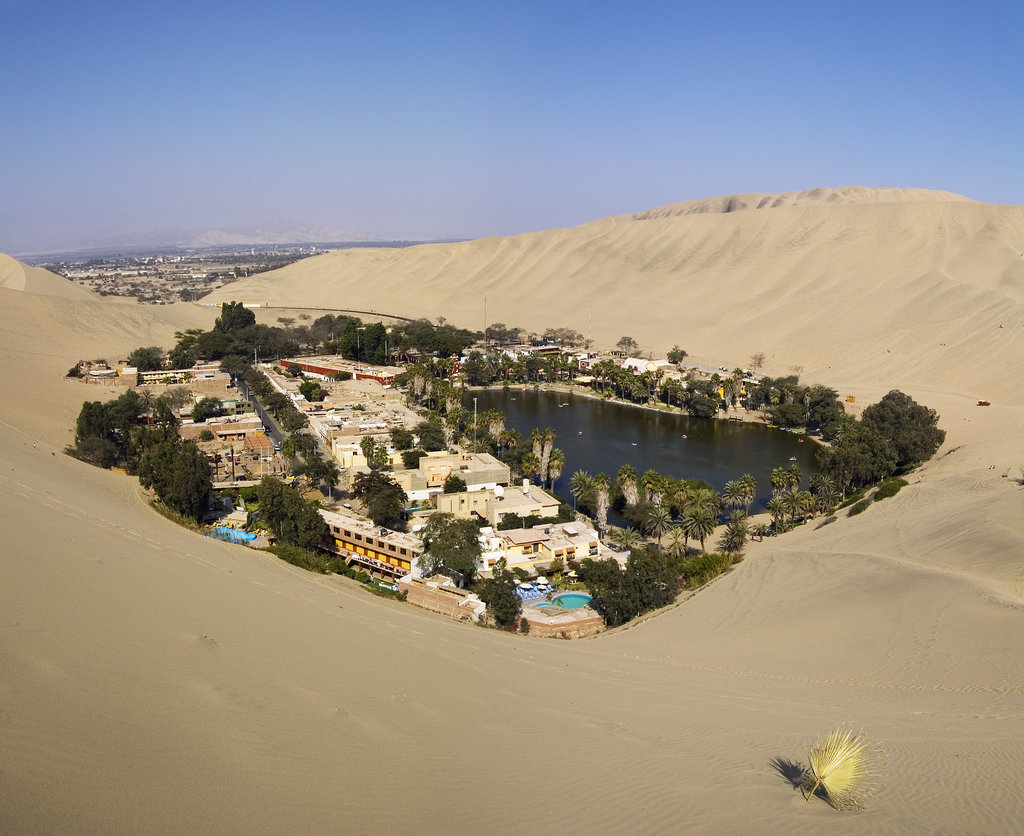 The Huacachina Oasis is an actual oasis and not a figment of your imagination.
The Grand Canal, Italy
Venice is truly a one-of-a-kind city.
Kjeragbolten, Norway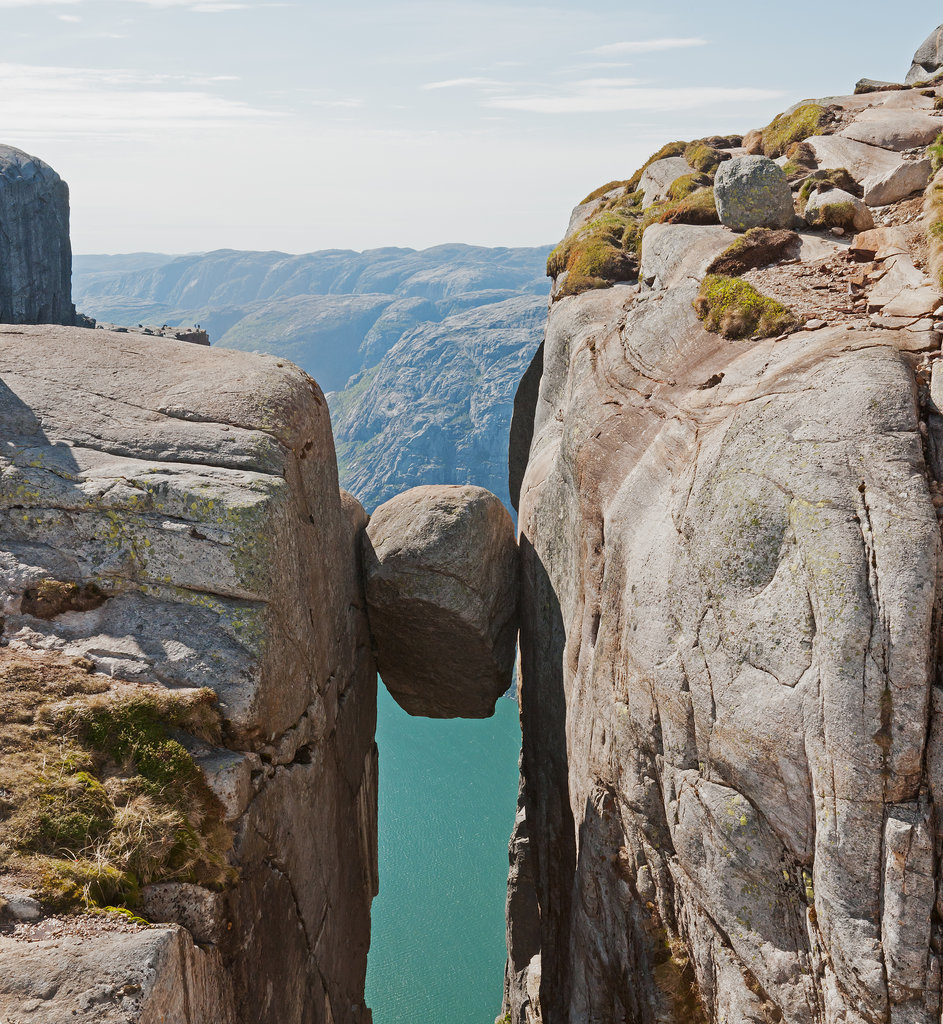 Kjeragbolten, a boulder in the Kjerag mountain located in Norway, is wide enough for you to stand on. The rock measures five cubic meters, and the drop to the bottom is 3,228 feet.
Petra, Jordan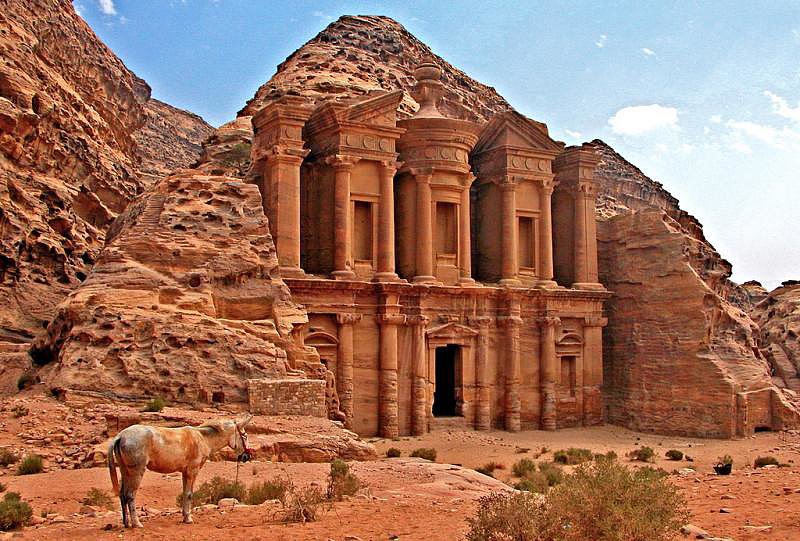 This ancient city is famous for its buildings that are carved from stone.
Giant's Causeway, Ireland
This cool formation came as a result of volcanic activity.
Chateau de Chillon, Switzerland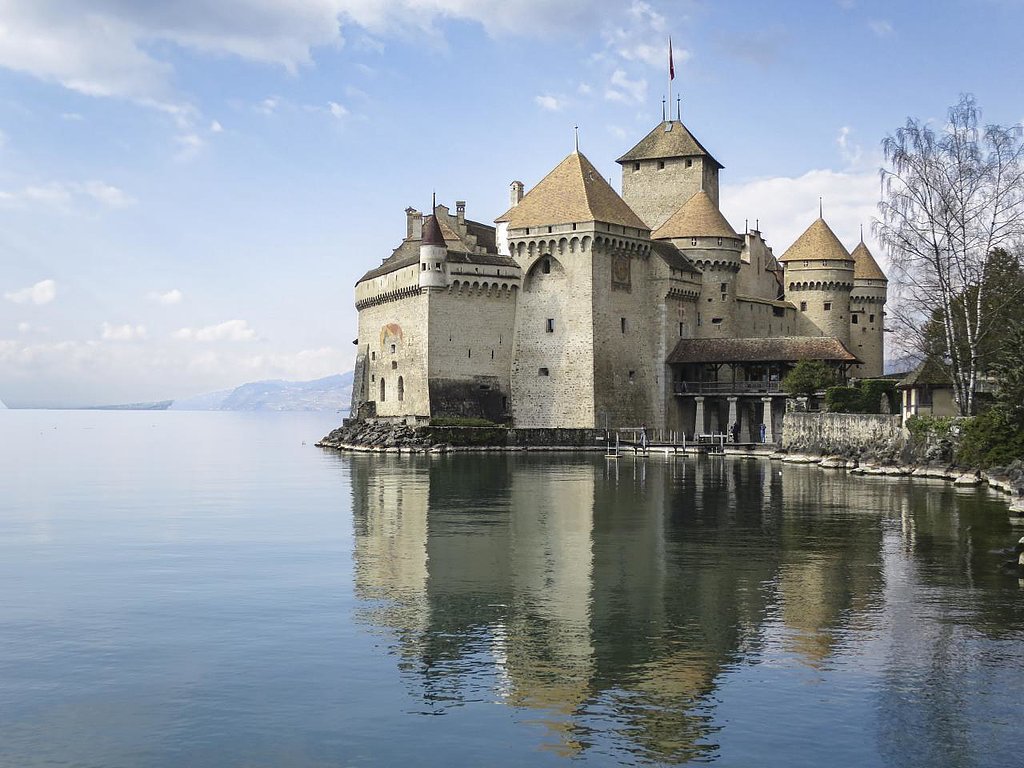 A picturesque castle that looks like it came straight from a storybook.
Source: Flickr user Christopher Michel [6]
Danxia Landform, China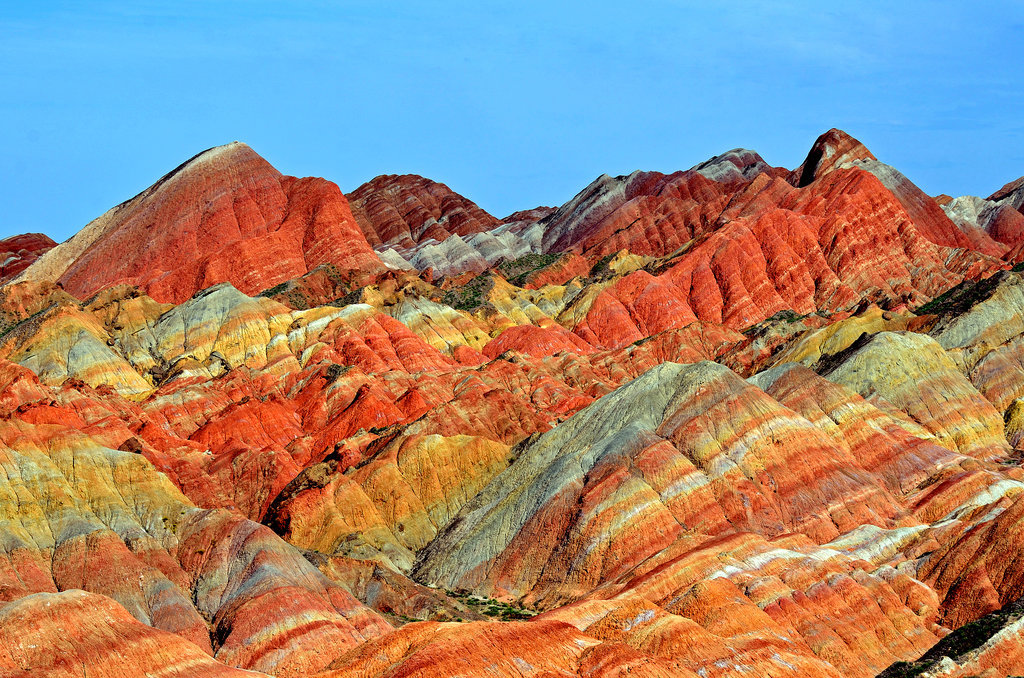 The Danxia landform in Zhangye, China, gets its color from red sandstone and mineral deposits.
Strokkur Geyser, Iceland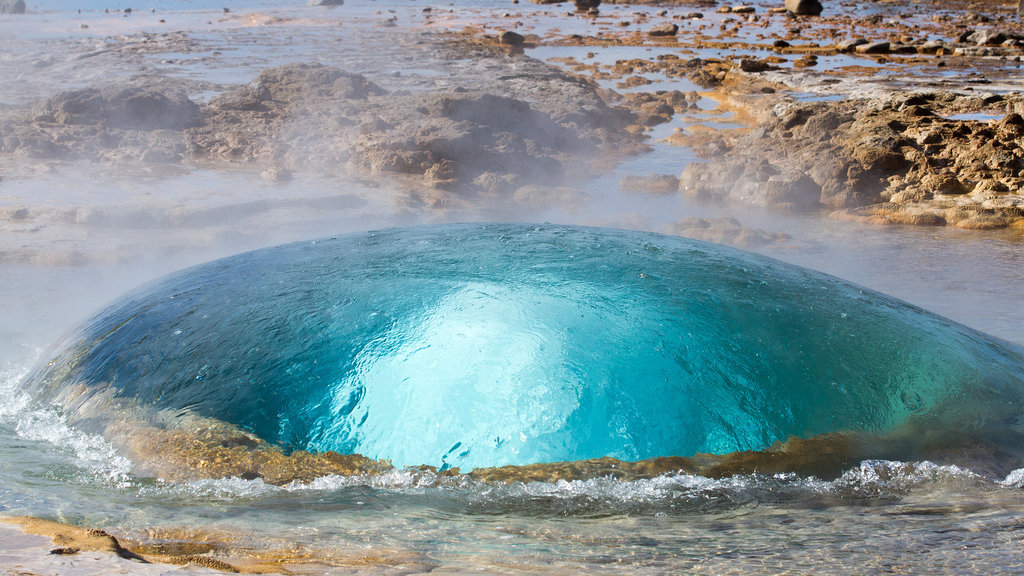 Chand Baori, India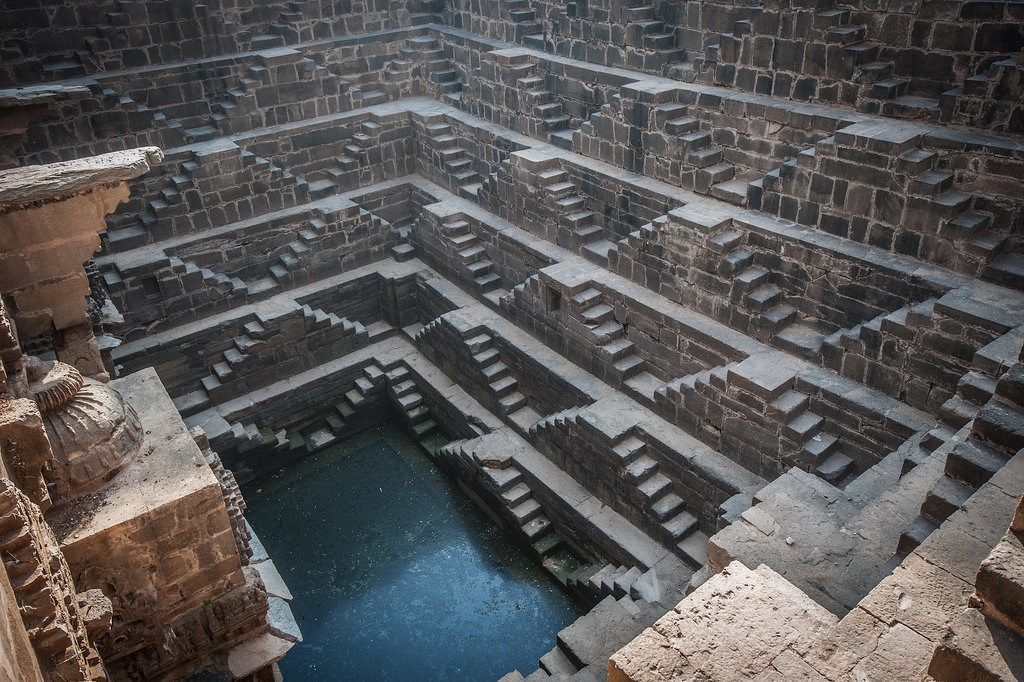 One of the biggest stairwells in the world.
Door to Hell, Turkmenistan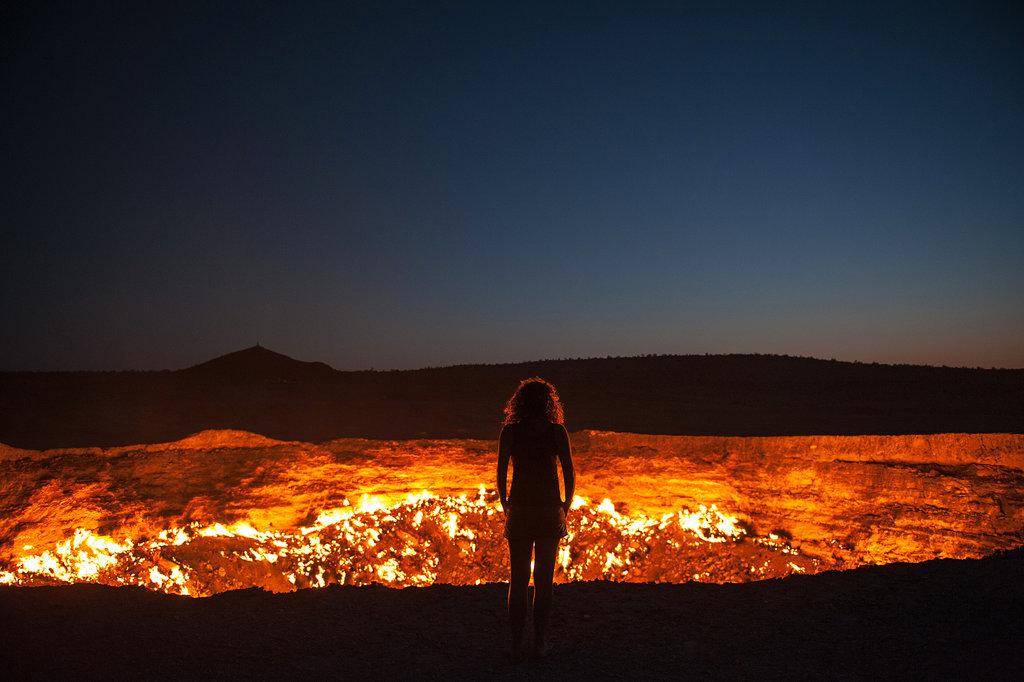 Scientists had the bright idea of burning up this gas field to prevent noxious gas from escaping. They figured it'd burn out in a few days, but it's been more than 33 years (and counting) since it was first lit.
Rolling Hills, Czech Republic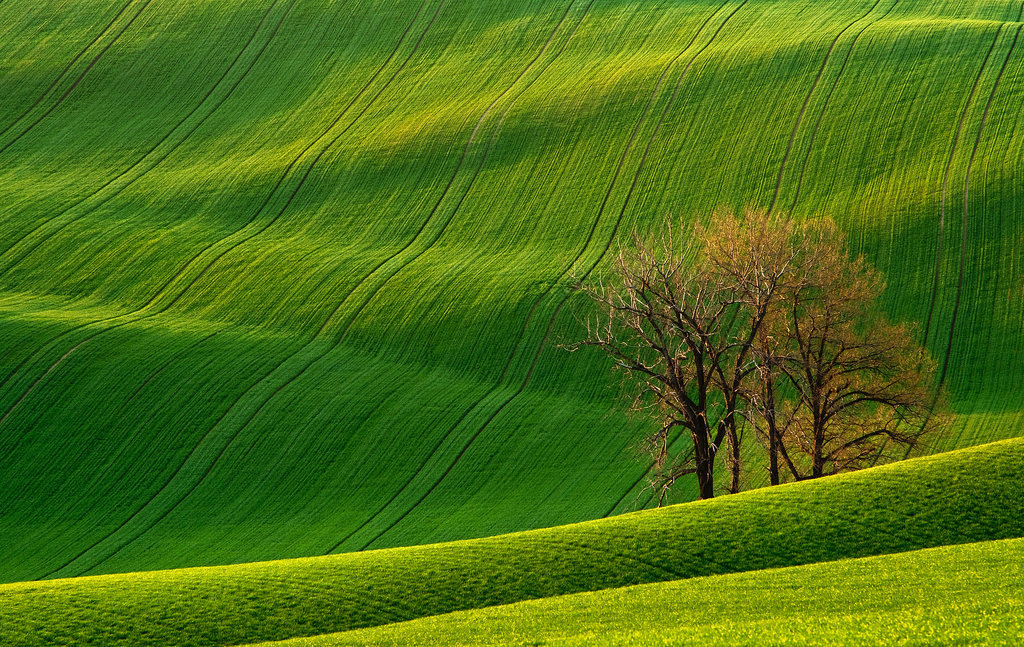 Stone Forest, China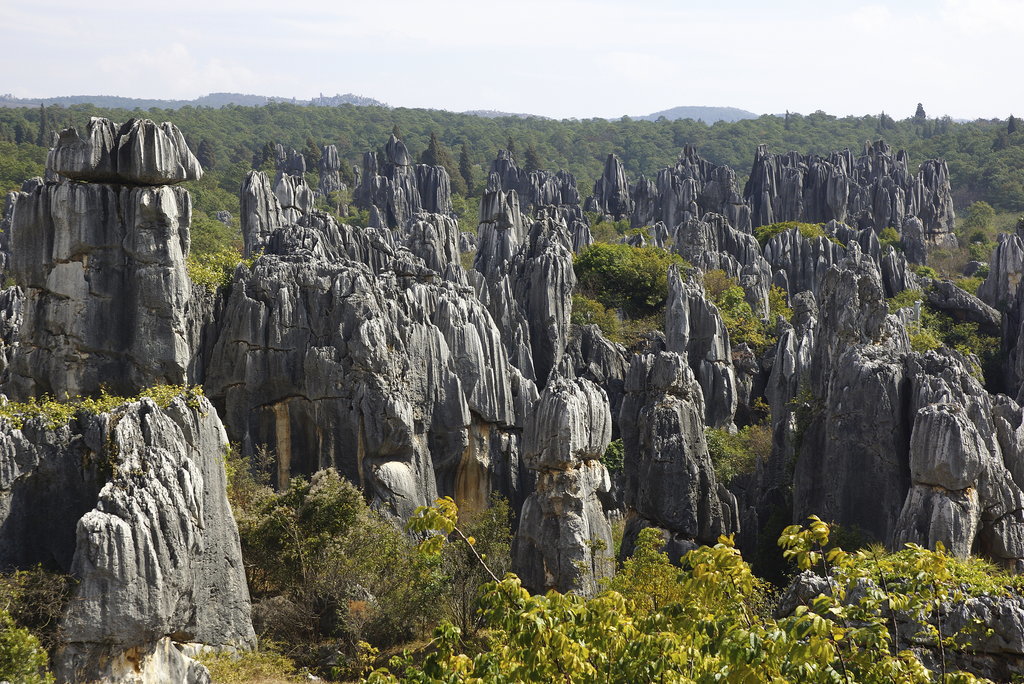 The tall rocks give the illusion of petrified trees, which is where the name shilin — or stone forest — comes from.
Edge of the World Swing, Ecuador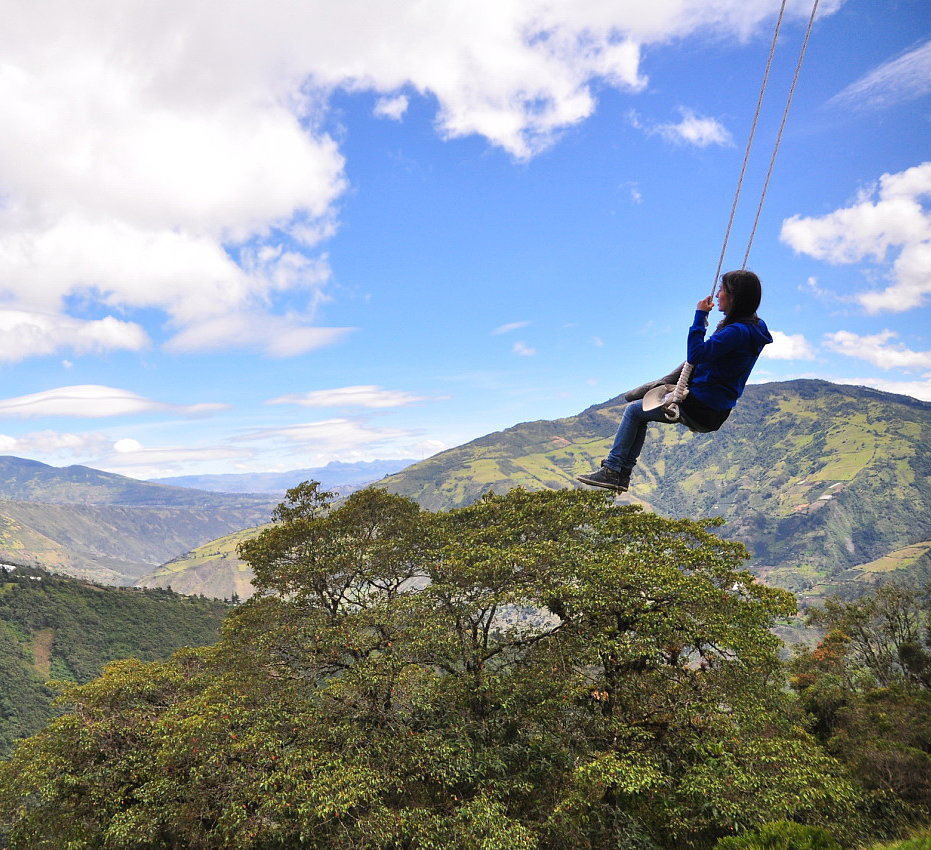 Source: Flickr user Rinaldo W. [7]
Floating Lantern Festival, Thailand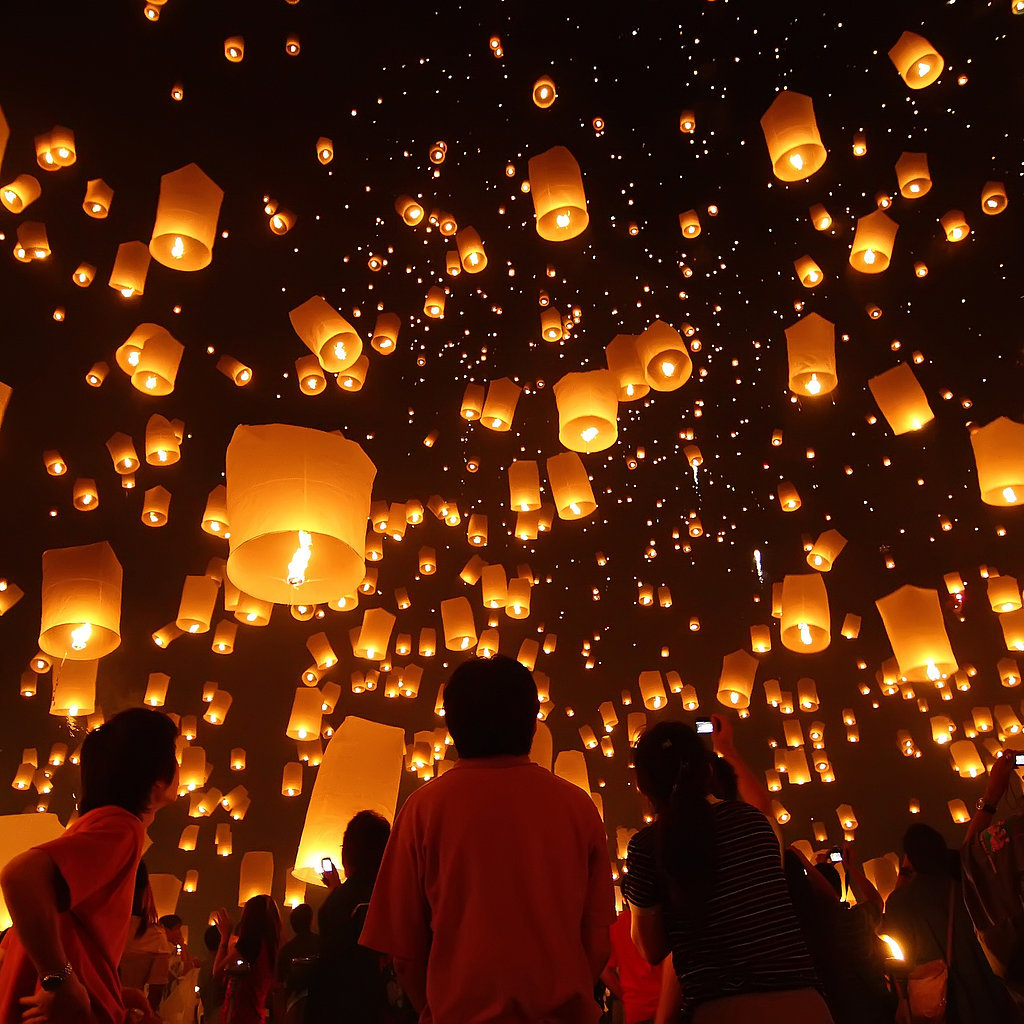 Dead Sea, Israel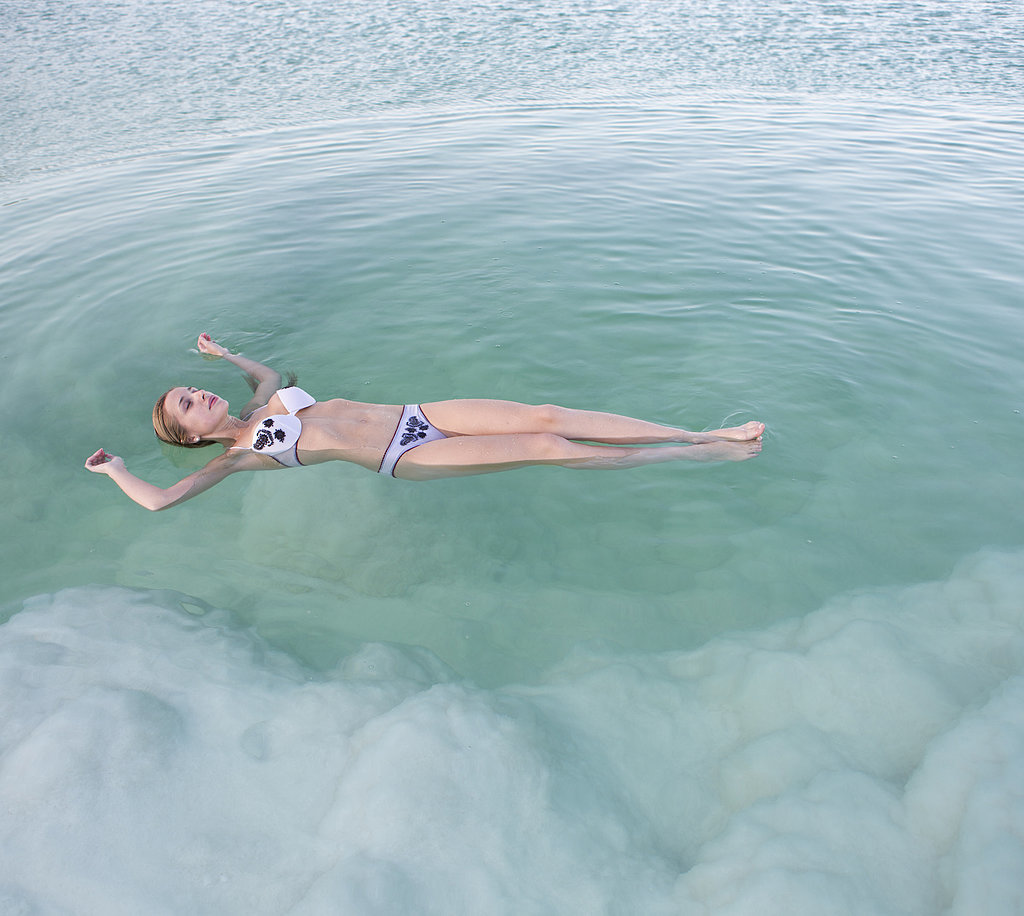 Source: Flickr user israeltourism [8]
Stonehenge, England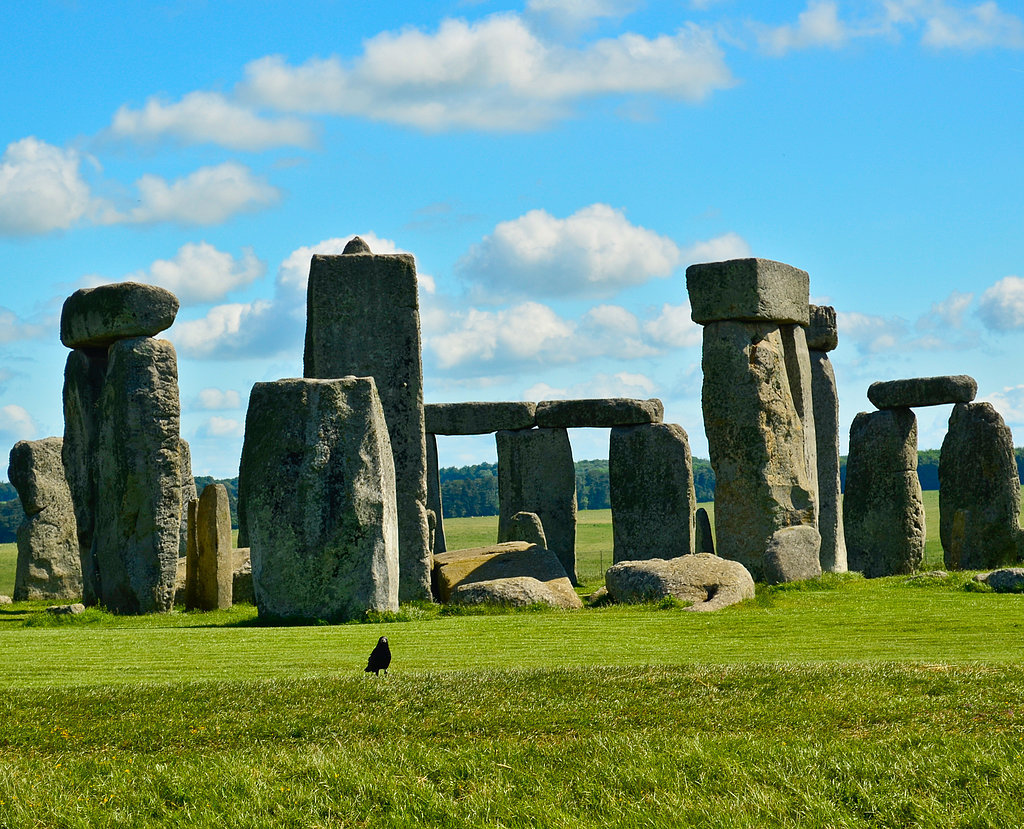 Source: Flickr user LitasWorld [9]
Santorini, Greece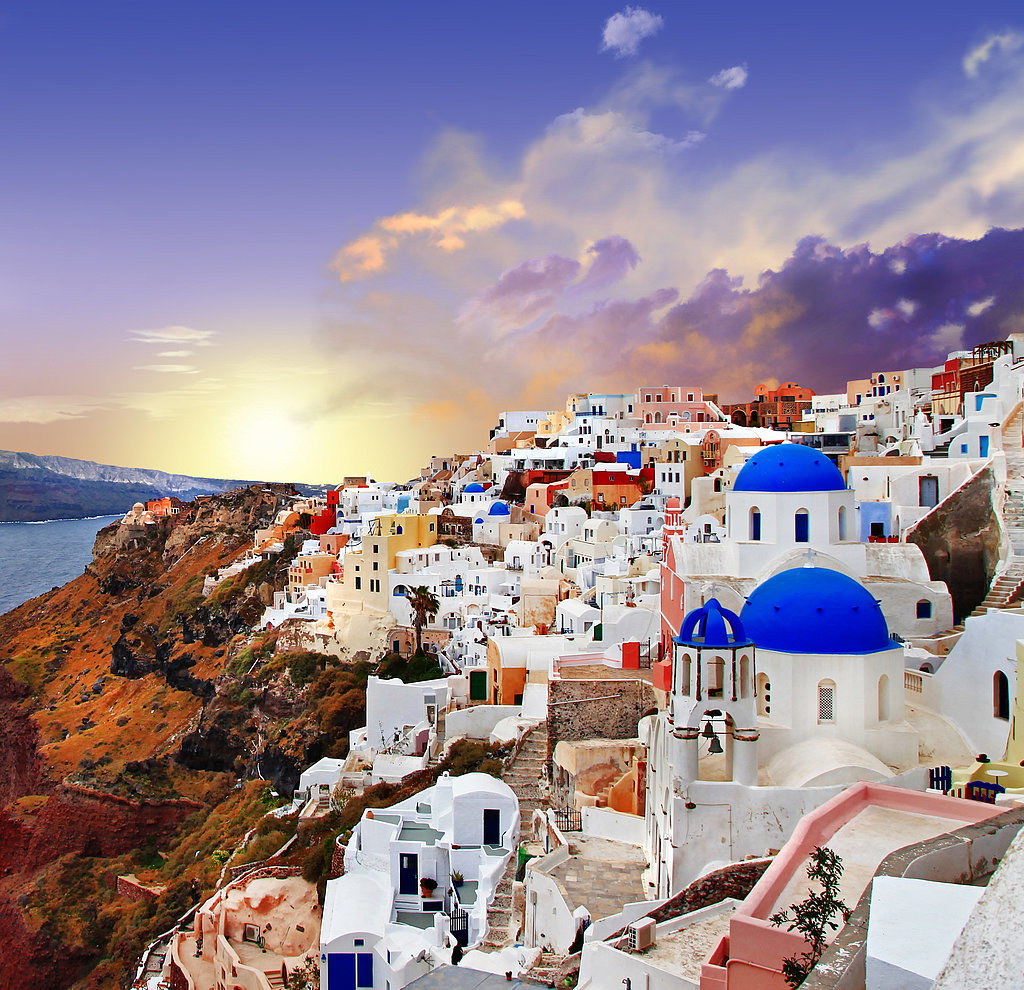 Victoria Falls, Africa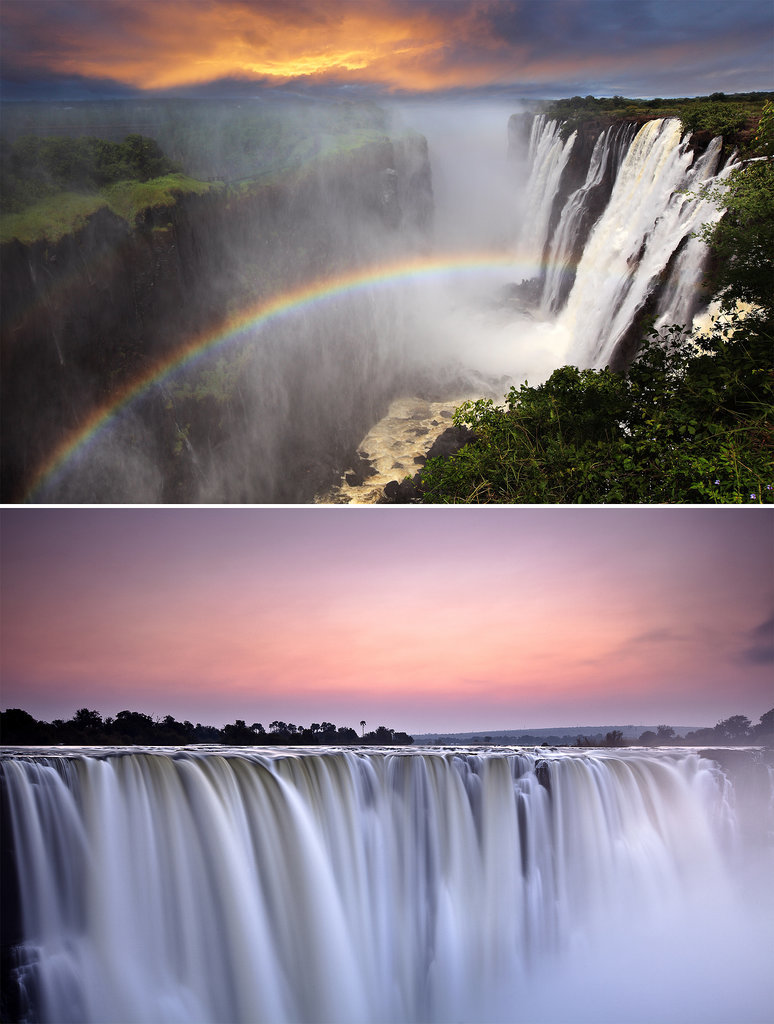 San Alfonso del Mar Resort, Chile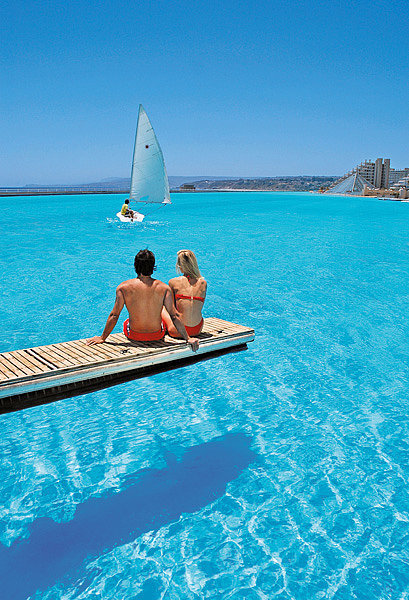 This pool is the largest pool in the world. The pool covers 20 acres [10] and cost about $2 billion [11] to construct.
Source: San Alfonso del Mar [12]
Fairy Pools, Scotland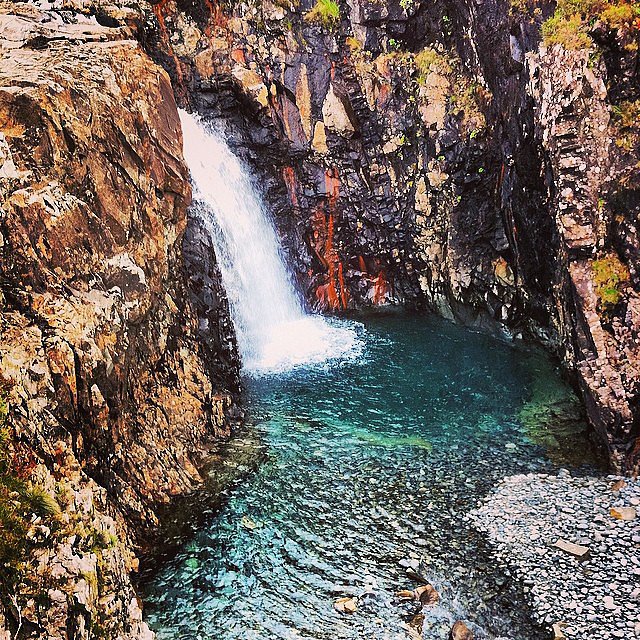 Source: Instagram user bumblebambi [13]
Grand Canyon, Arizona
Source: Flickr user Wolfgang Staudt [14]
Grand Prismatic Spring, Wyoming
Source: Flickr user Billy Gast [15]
Northern Lights, Alaska
Source: Flickr user Beverly & Pack [16]
Paddy Fields, Vietnam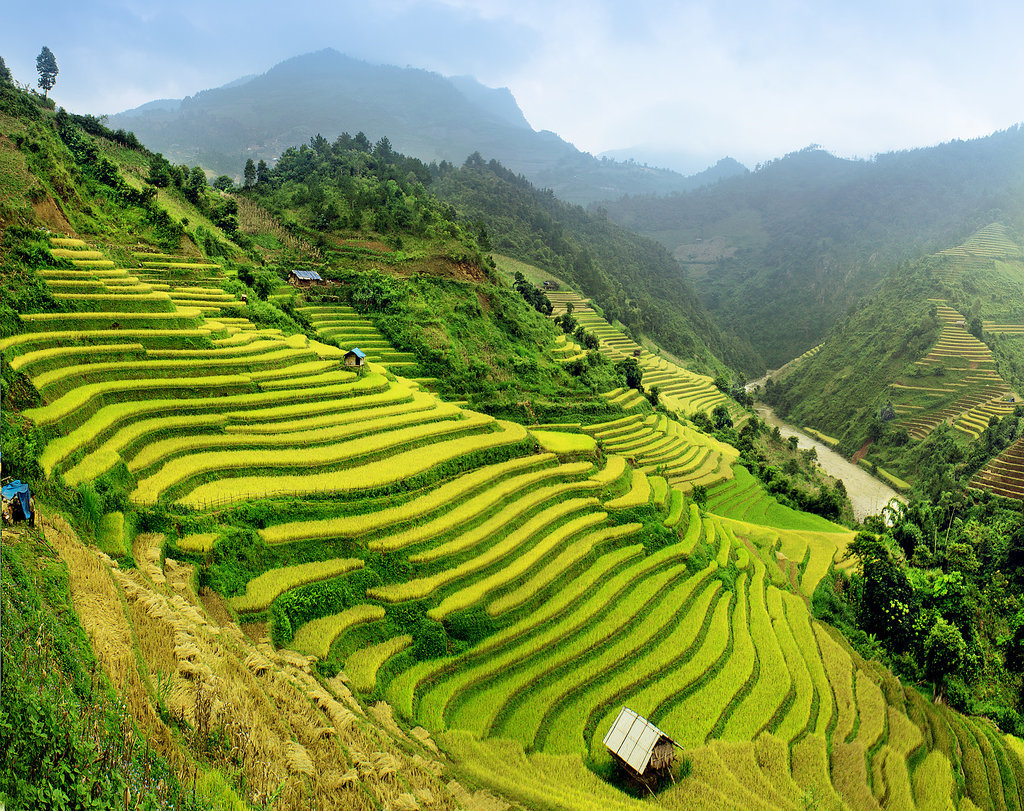 Zhangjiajie National Forest Park, China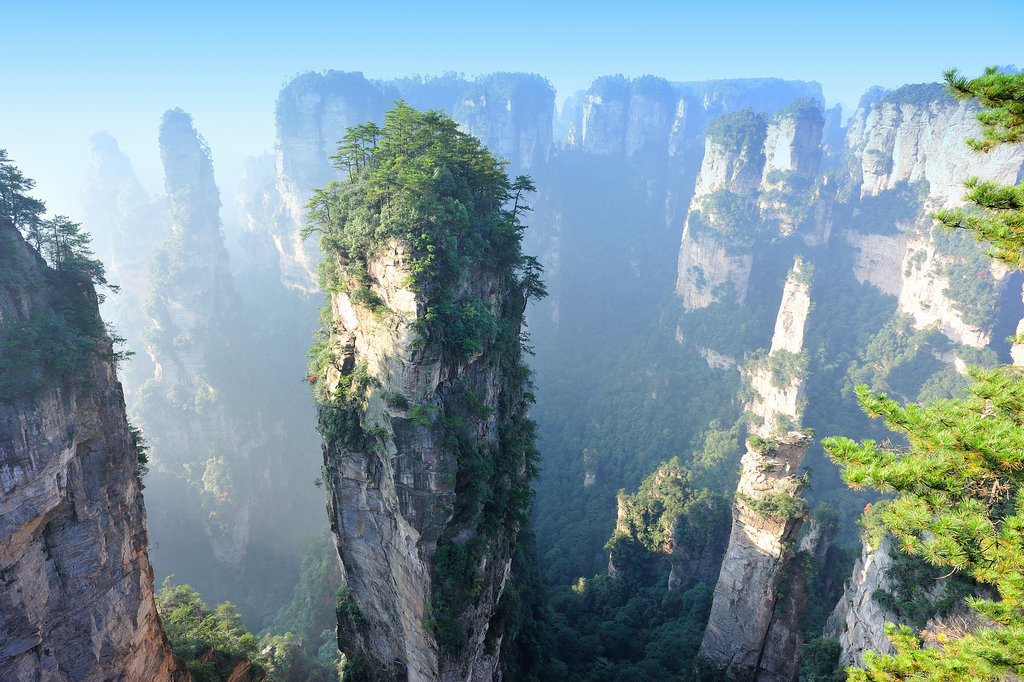 Cappadocia, Turkey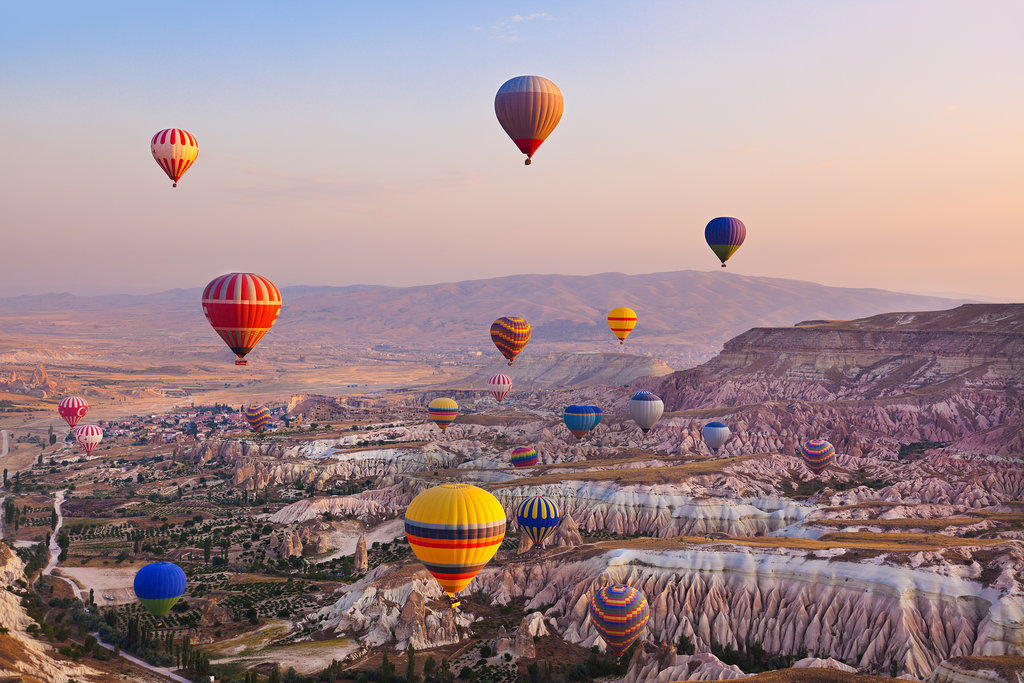 Leshan Giant Buddha, China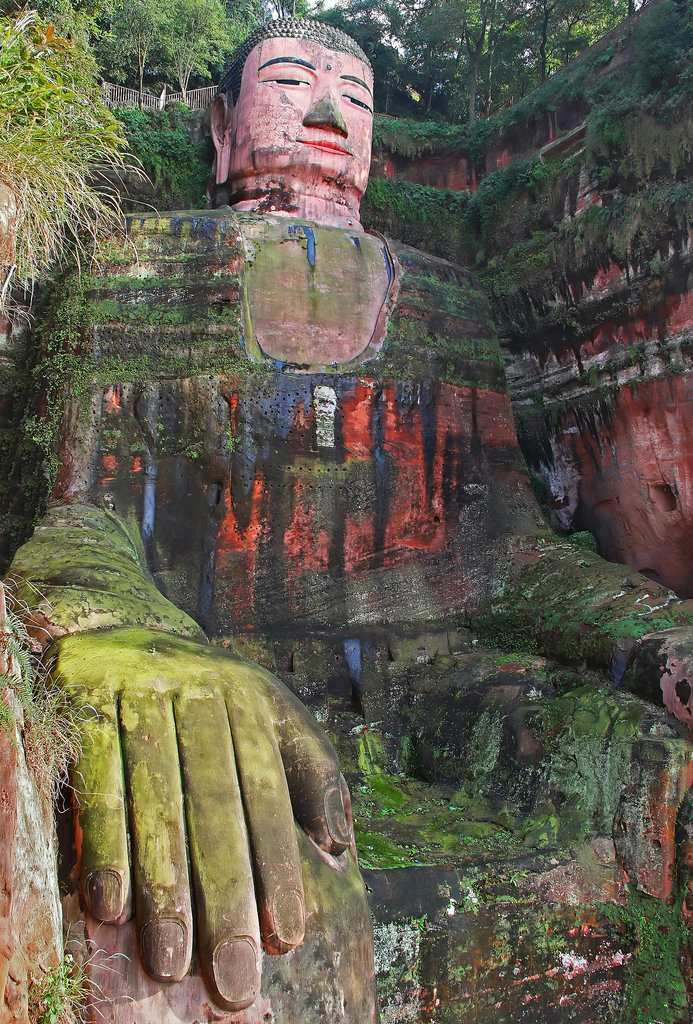 The Buddha statue's toe will be as tall as you are!
Trolltunga, Norway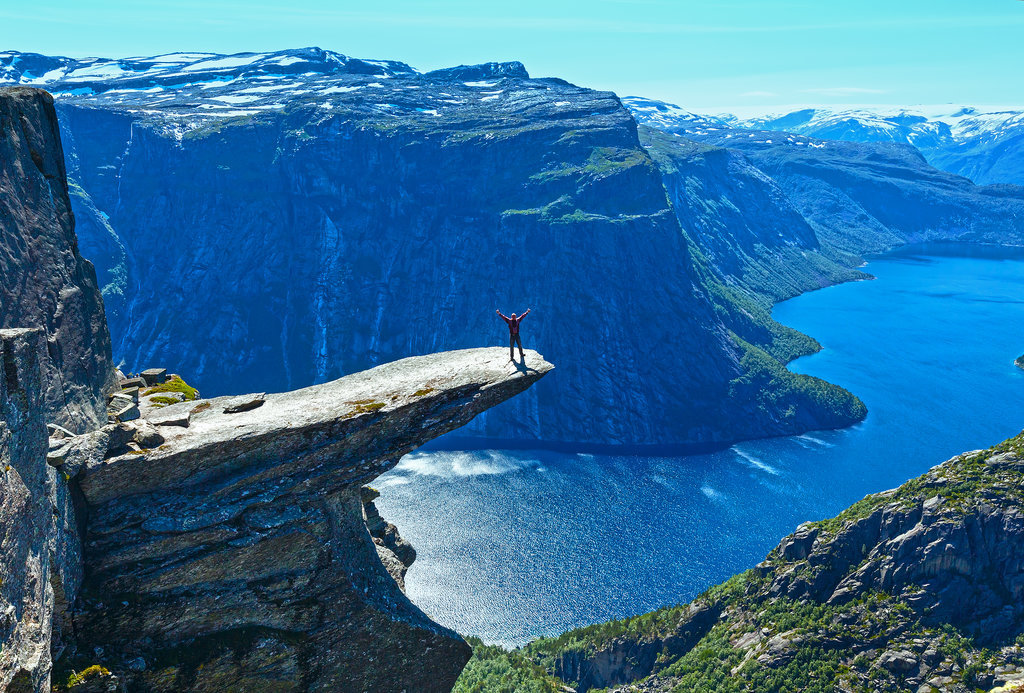 Norwegians do love their trolls. Trolltunga translates as Troll's tongue and perfectly describes the piece of jutting rock.
Antelope Canyon, USA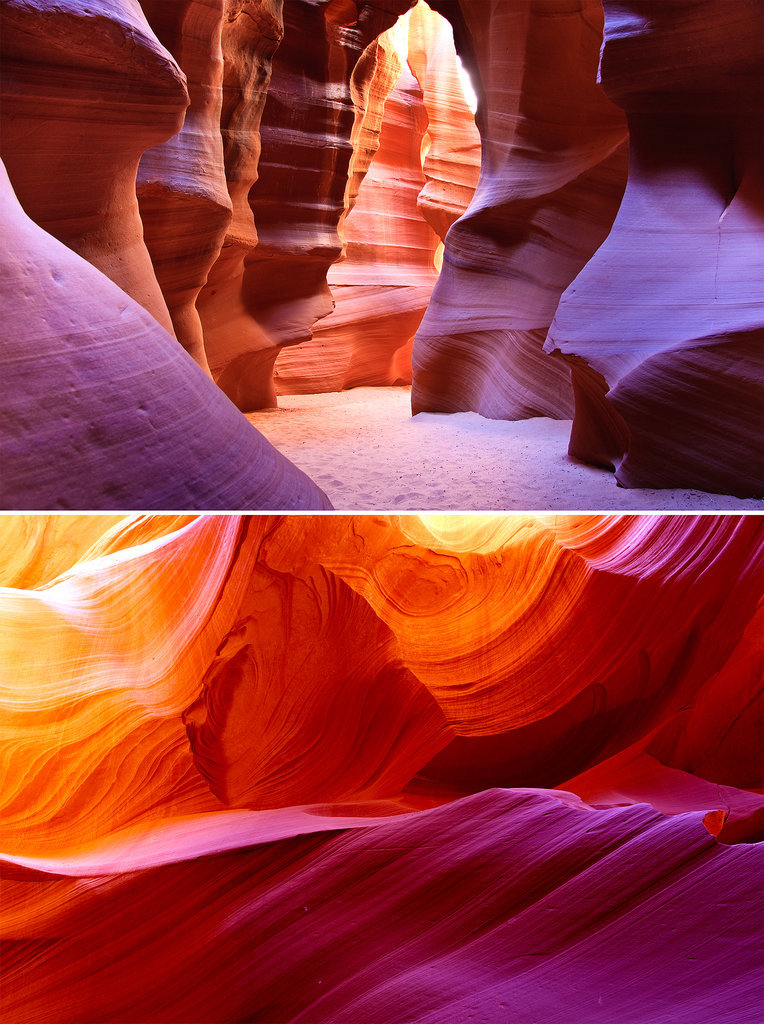 Another marvel to check out in Arizona.
Bigar Waterfall, Romania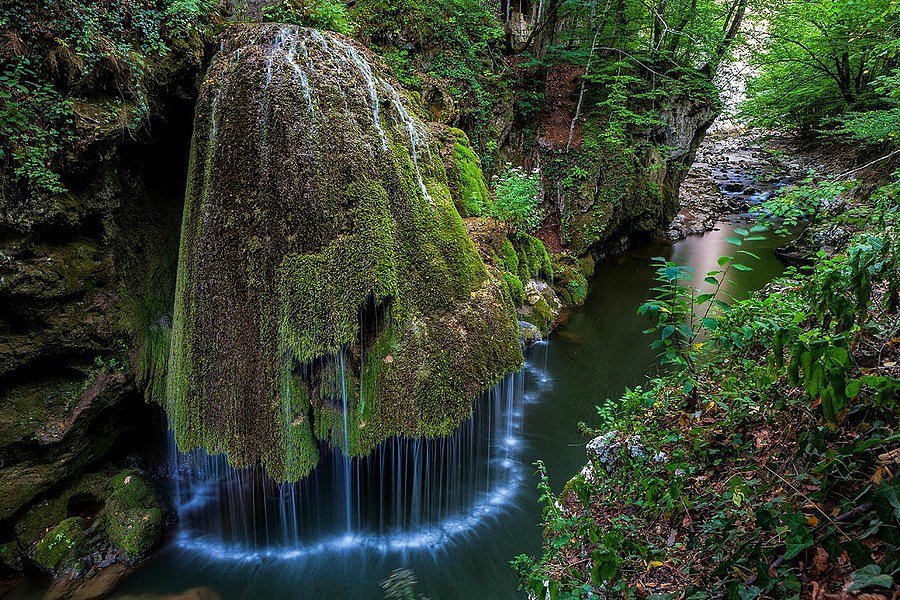 Source: Flickr user ifindkarma [17]
Abraham Lake, Canada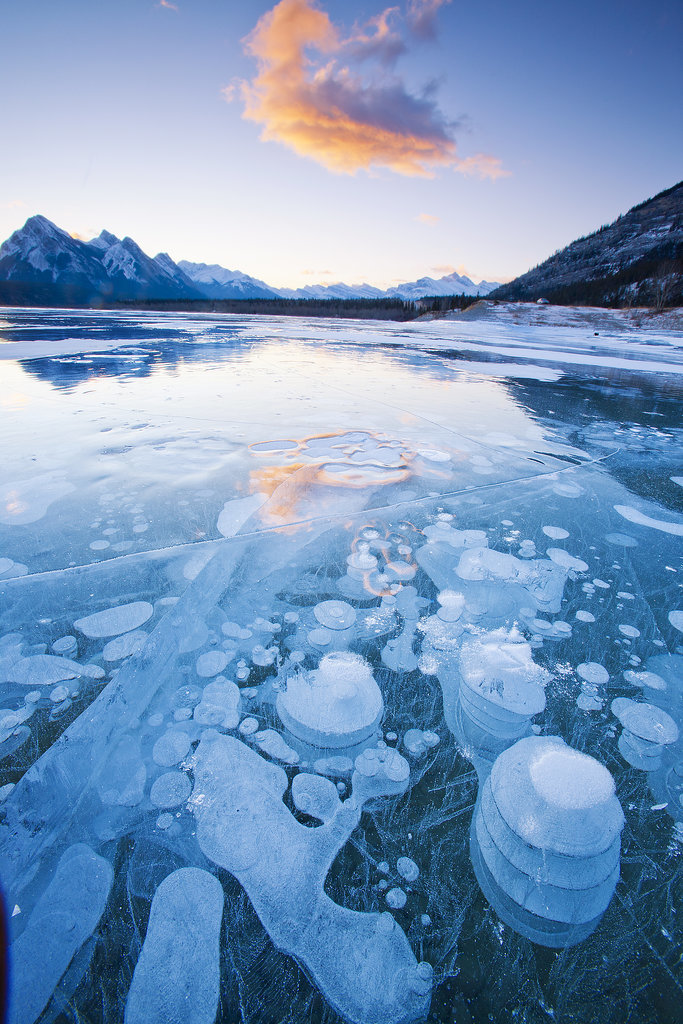 This unique lake in Alberta, Canada, has cool-looking bubbles frozen near the surface. But be careful: the bubbles are full of methane gas, so don't light a match near them, or there will be an explosion.
Glendurgan Garden, England
Havasu Falls, US
We're aware of the Grand Canyon in Arizona, but there's another lesser-known sight — the Havasu Falls — that you shouldn't miss out on. The red rocks and vibrant blue waters make a really stunning contrast.
Sources: Shutterstock [18] and Corbis Images [19]
Plitvice Lakes, Croatia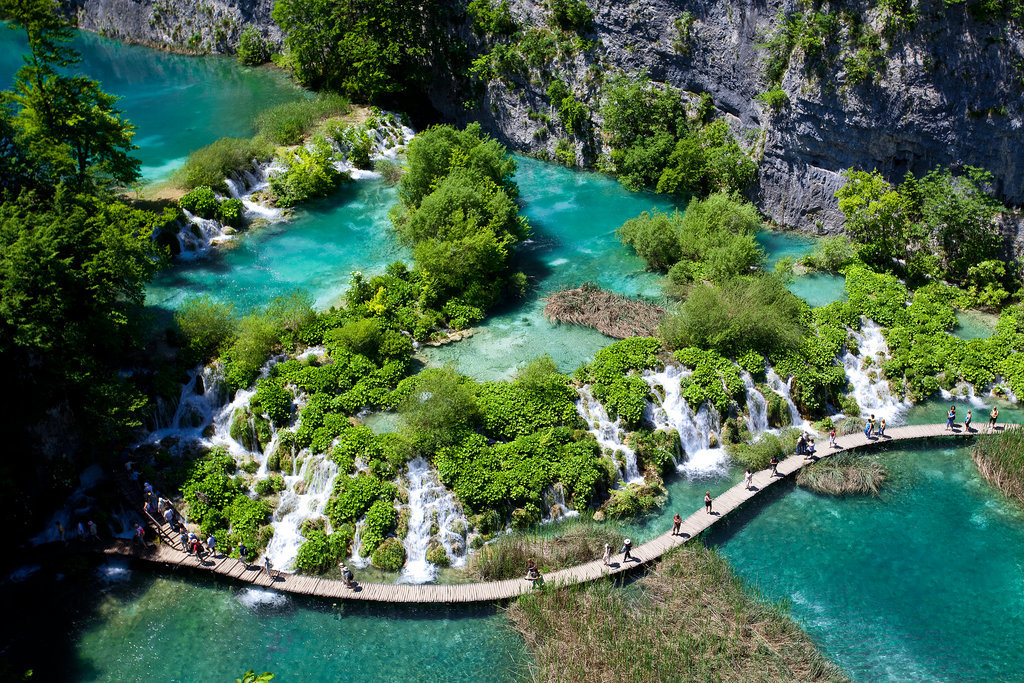 The oldest park in Southeast Europe and the largest national park in Croatia, Plitvice Lakes National Park is known for its cascading lakes. The lakes dazzle with their vast array of beautiful colors, which range from green to blue.
Lake Baikal, Russia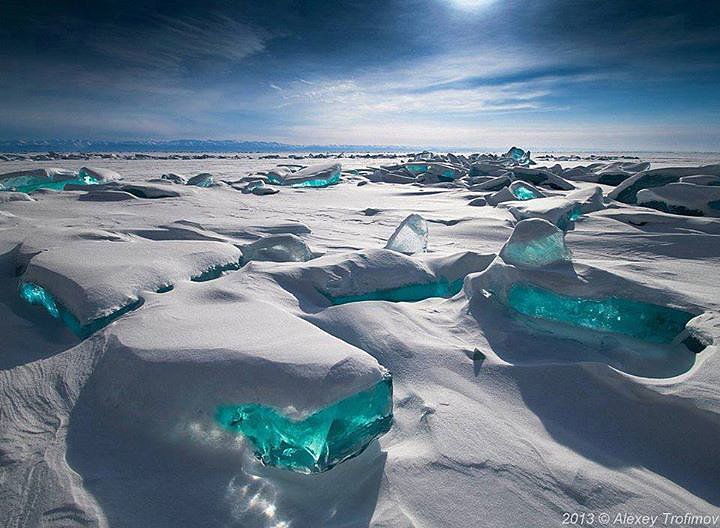 You can't miss the giant shards of ice of lovely turquoise on Lake Baikal in Russia — they just may be the best-looking ice cubes ever.
Source: Flickr user 2ilorg [20]
Hitachi Seaside Park, Japan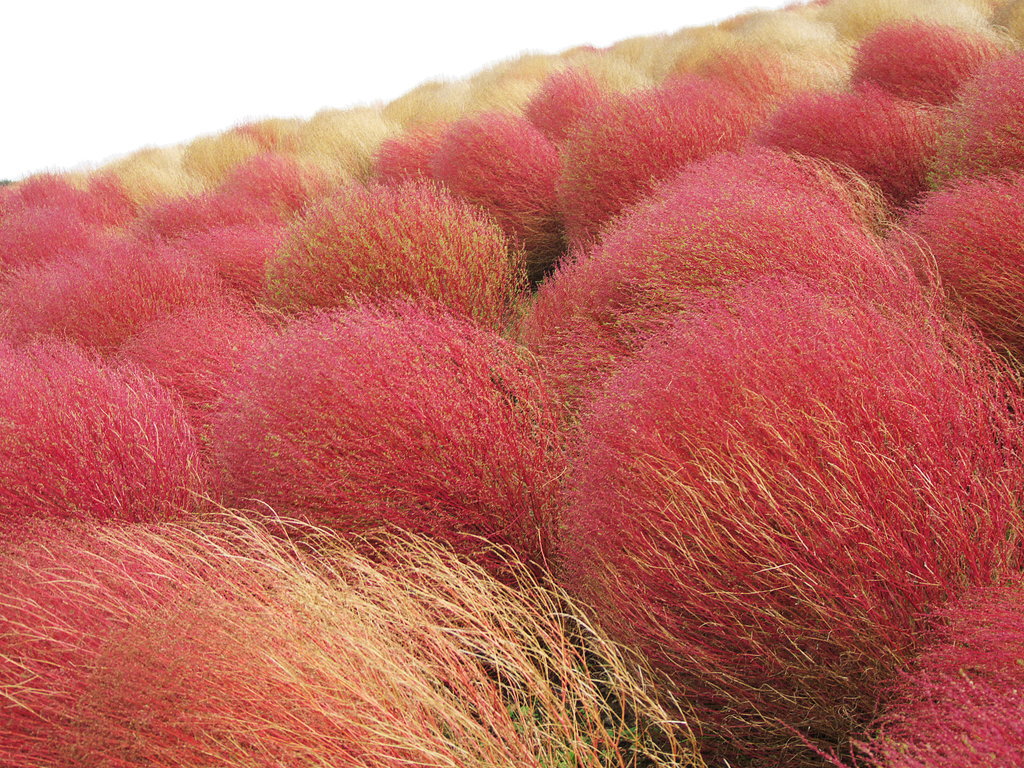 So many varieties of flowers and plants abound in the Hitachi Seaside Park.
Source: Flickr user dacheket [21]
Los Glaciares National Park, Argentina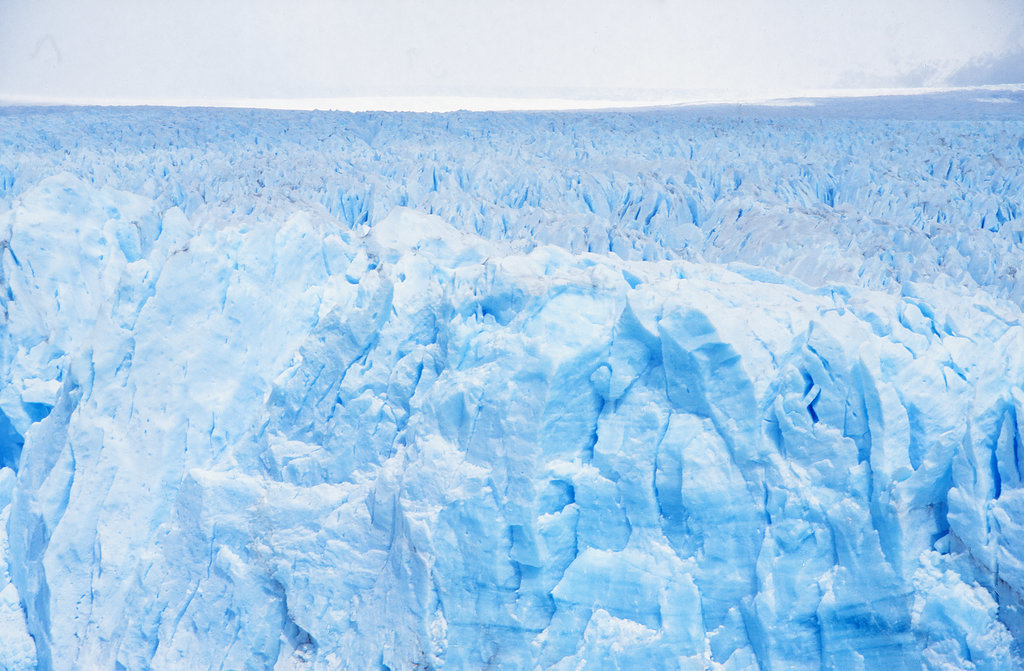 Visit the Los Glaciares National Park, and admire the large glaciers at this awe-inspiring World Heritage Site.
Source: Flickr user dominicspics [22]
Danakil Depression, Ethiopia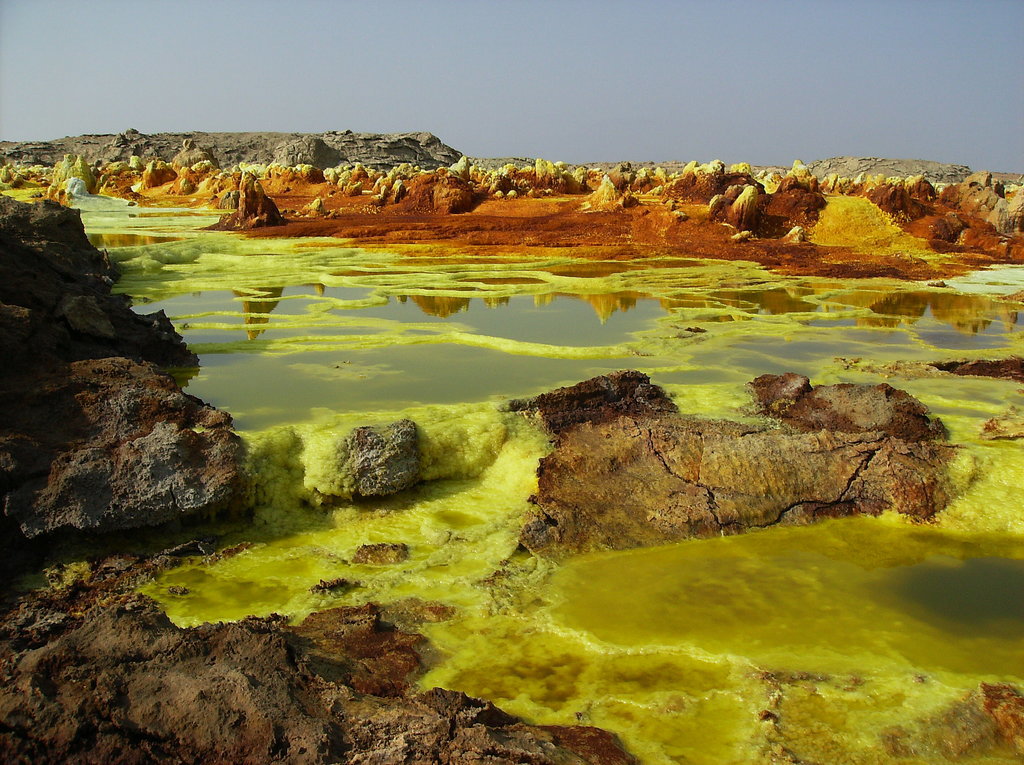 The Danakil Depression is the hottest place on earth year-round. You'll be better off going in the Winter than in the Summer. but keep in mind that it's still really hot during the colder months, although it's more bearable.
Source: Flickr user achillifamily [23]
Kyaut Sae Cave, Burma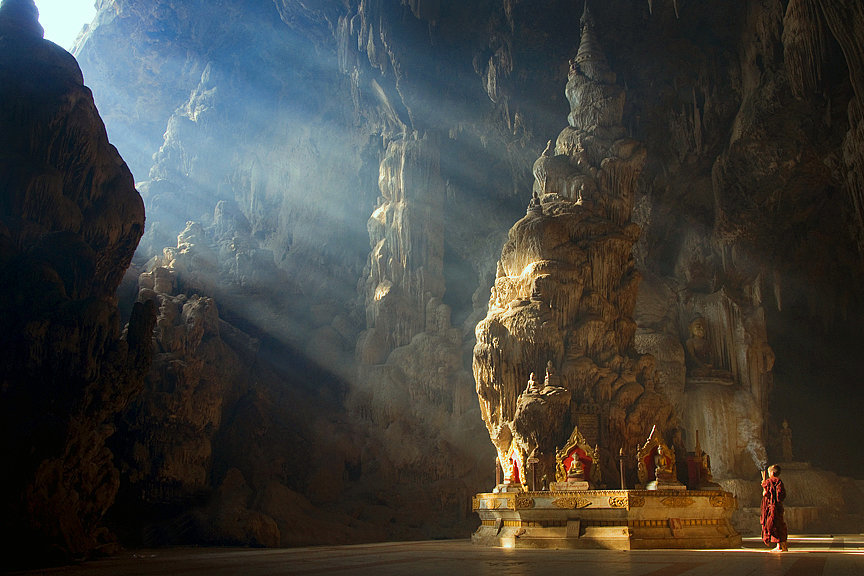 Source: Deviantart user lintun79 [24]
Cave of the Crystals, Mexico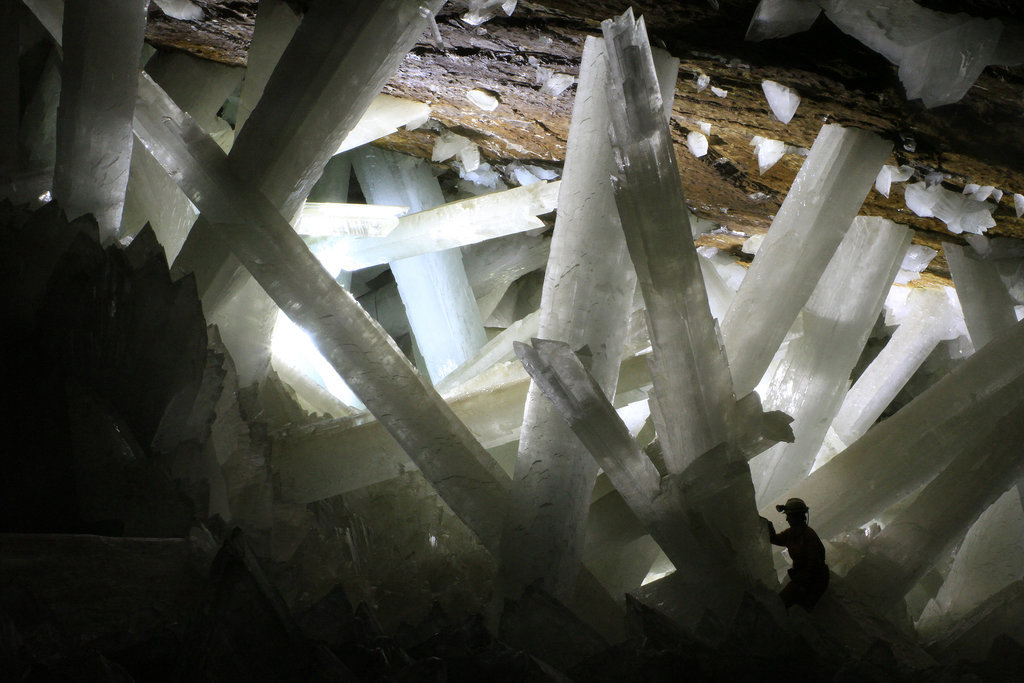 Some of the world's largest natural crystals can be found in this cave.
Source: Wikimedia user Alexander Van Driessche [25]
Caño Cristales, Colombia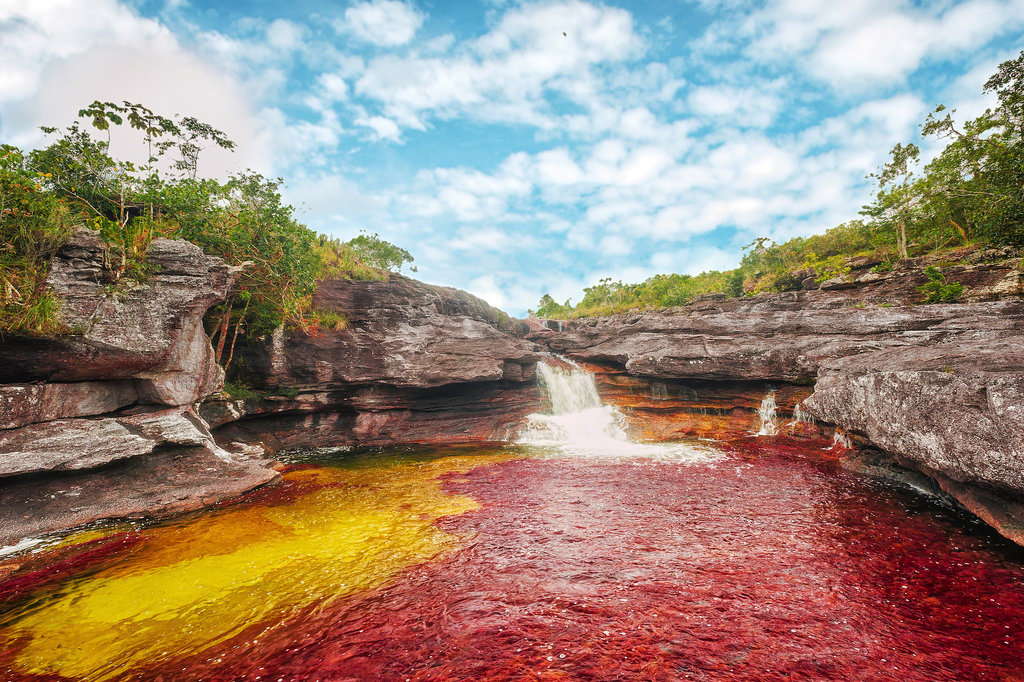 This amazing river is also called the River of Five Colors because of its vast array of hues.
Source: Wikimedia user Mario Carvajal [26]
Spotted Lake, Canada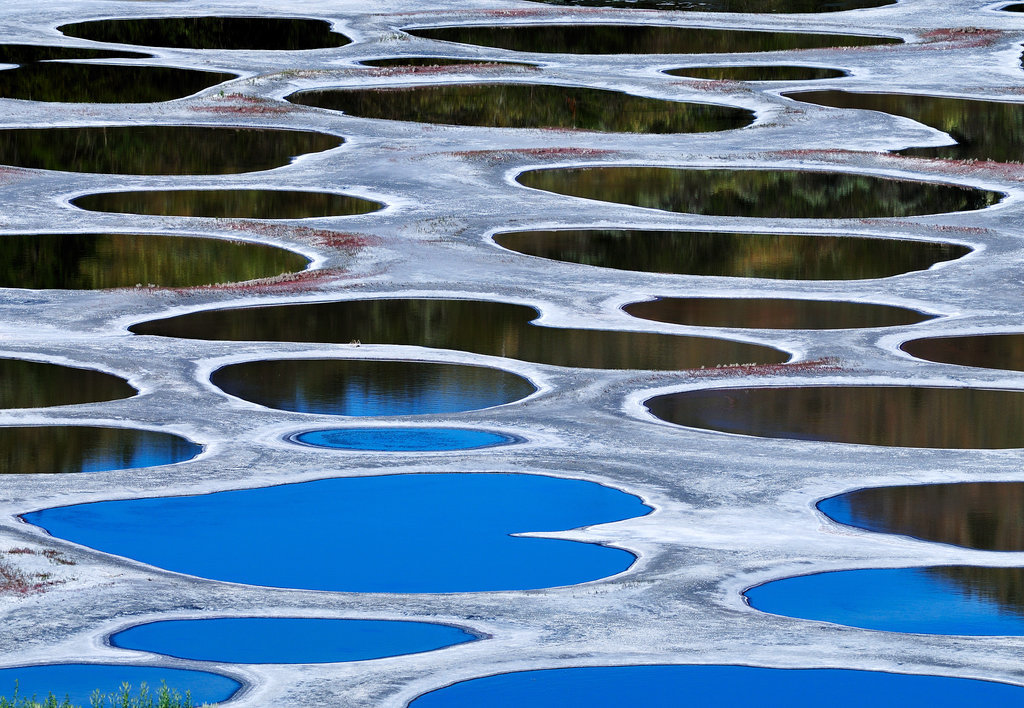 Large spots appear on the British Columbia lake during the Summer when the water evaporates.
Horseshoe Bend, USA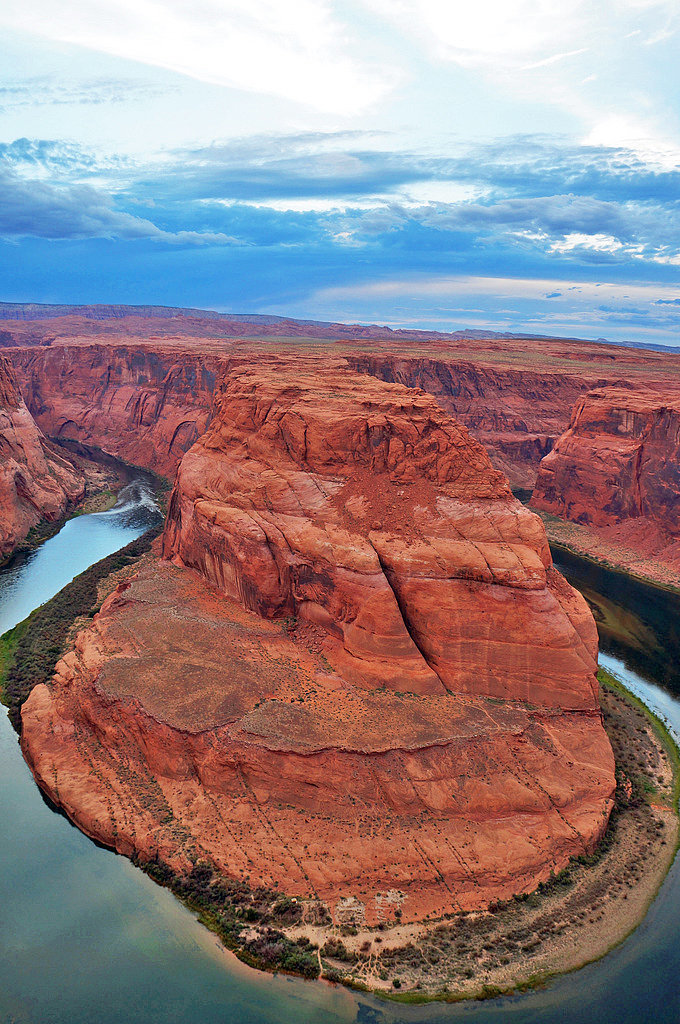 One of the most beautiful natural attractions to see in Arizona, known for its horseshoe-shaped river and the glass-like surface of the water.
Source: Emily Co
Lavender Fields, France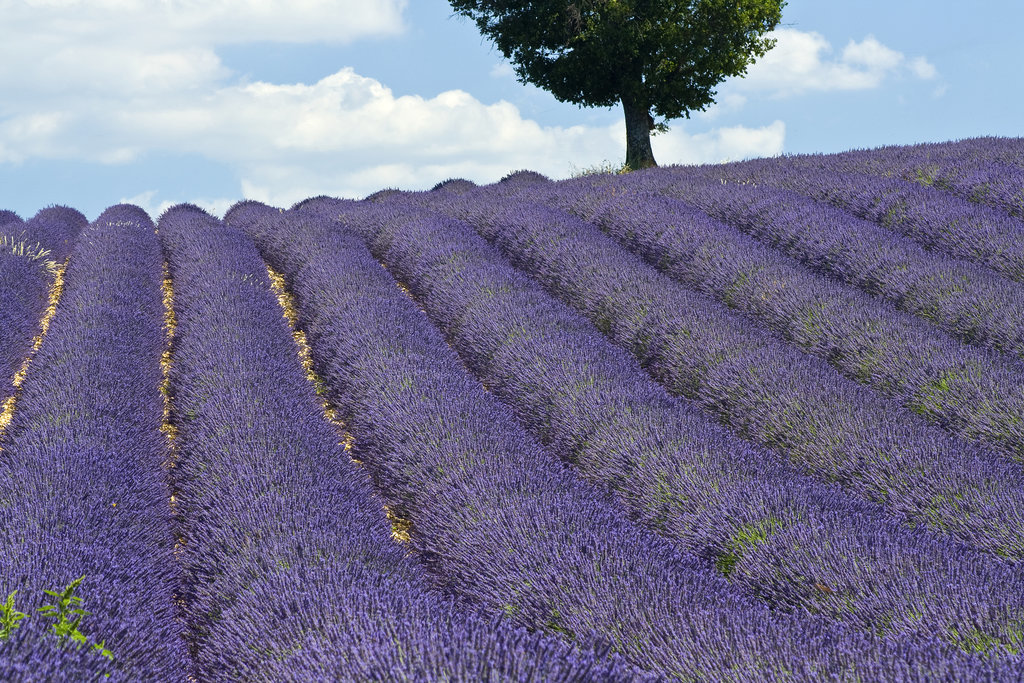 Take in the wonderful scent of the flowers as you frolic through the lavender fields in Provence, France.
Canola Flower Fields, China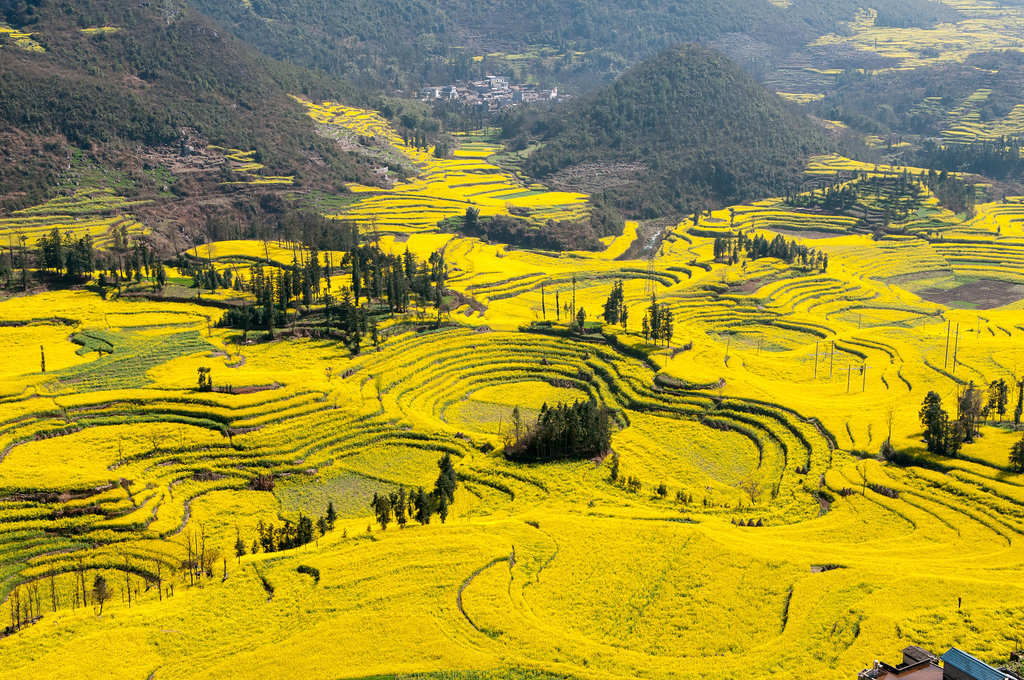 Ik-Kil Cenote, Mexico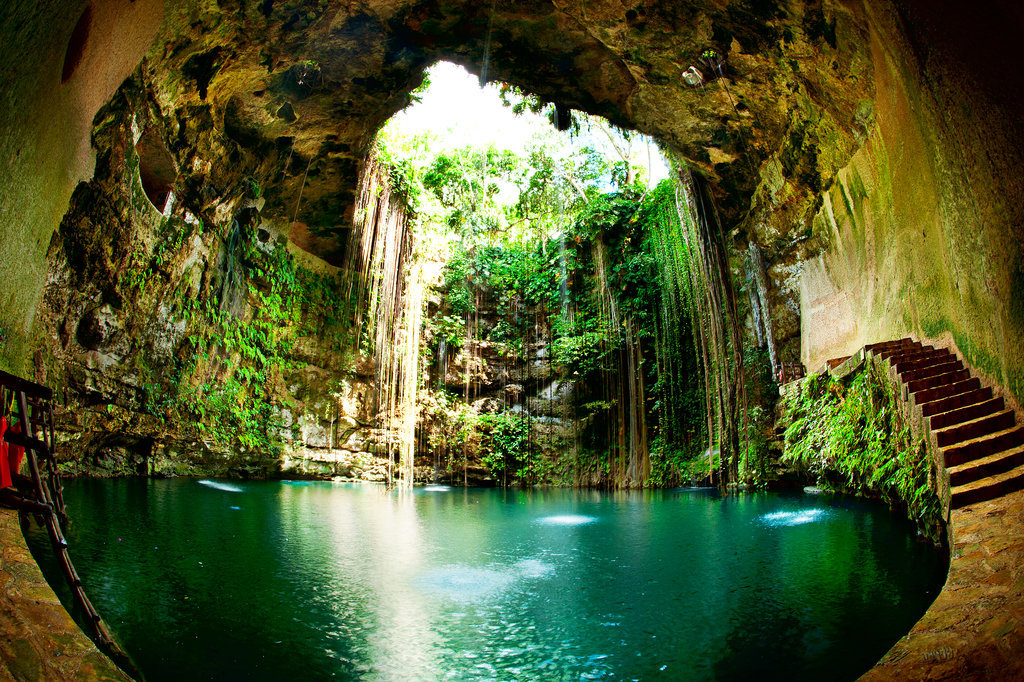 A cenote is a natural sinkhole that fills up with water — many people in past civilizations would use it as a natural well for water. Ik-Kil is one of the more famous cenotes in Mexico and is well worth a visit.
Tierra del Fuego, Argentina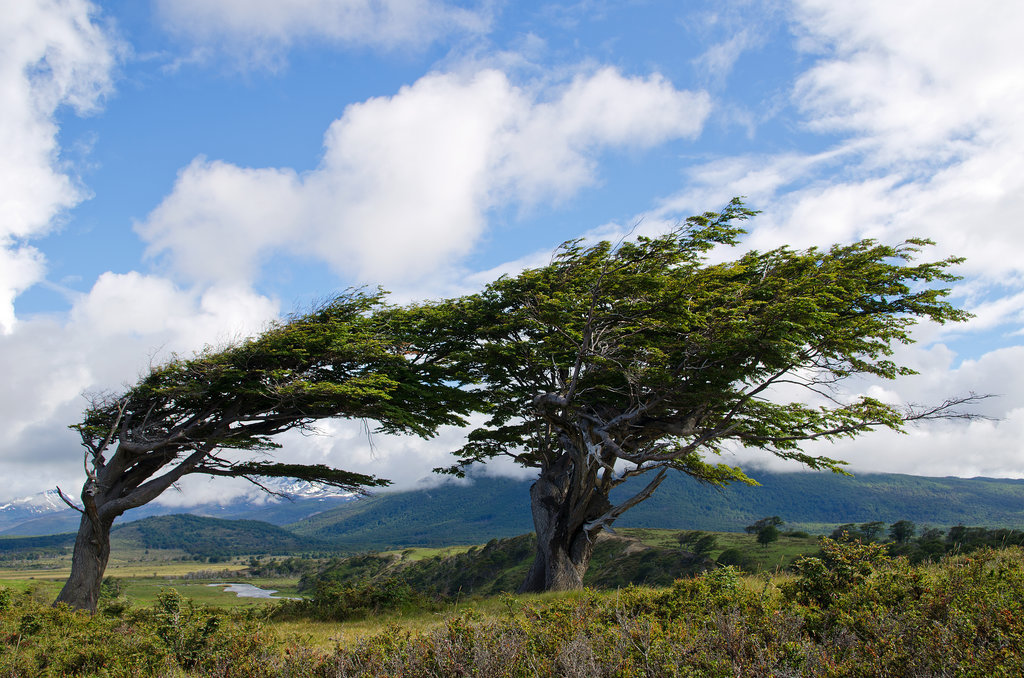 An archipelago off the south of South America, Tierra del Fuego has plenty of natural wonders for tourists to gawk at, including glaciers, forests, and mountains. Some of the island's trees grow horizontally because of the strong gusts of wind from the Antarctic, and they are a sight to see.
Haiku Stairs, Hawaii
Haiku Stairs is also called the Stairway to Heaven, and many say it is worth the 3,922 steps it takes to get to the top. The view is said to be quite heavenly.
Source: Instagram user izzylivin [27], Instagram user noordinaryview [28]
Mount Roraima, South America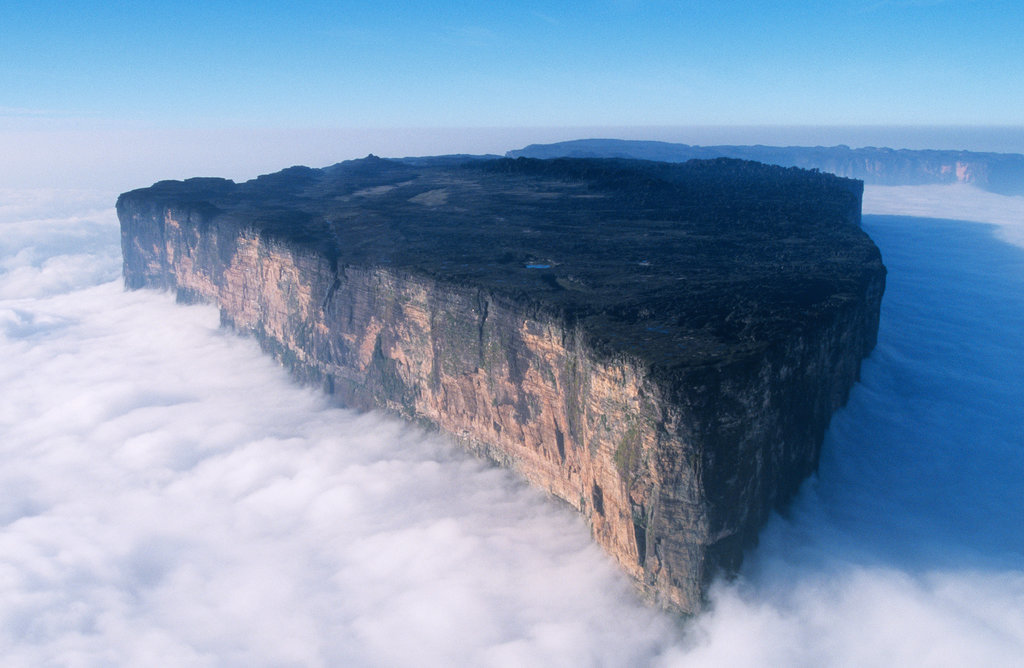 Mount Roraima is a mountain range that borders Venezuela, Brazil, and Guyana. What's unique about this mountain is its flat, tabletop surface, which in the midst of clouds looks like something really magical.
Meteora, Greece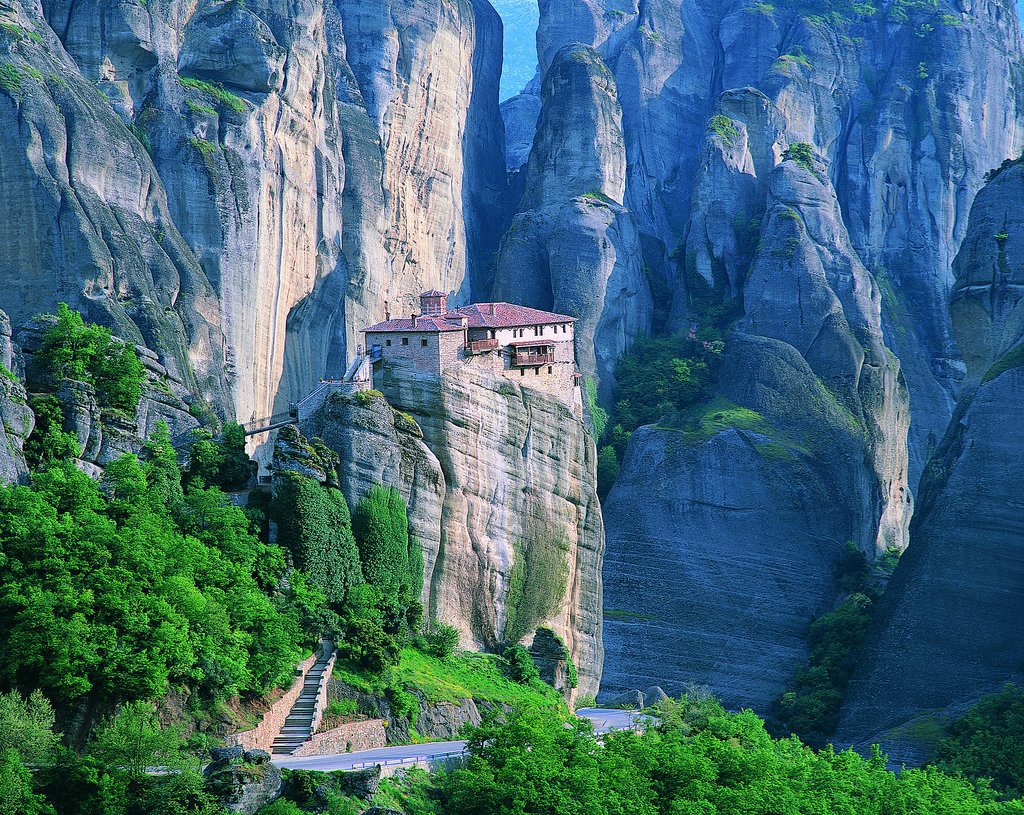 Monasteries precariously perched on top of sandstone rock pillars make Meteora a must-see sight.
Champagne Pool, New Zealand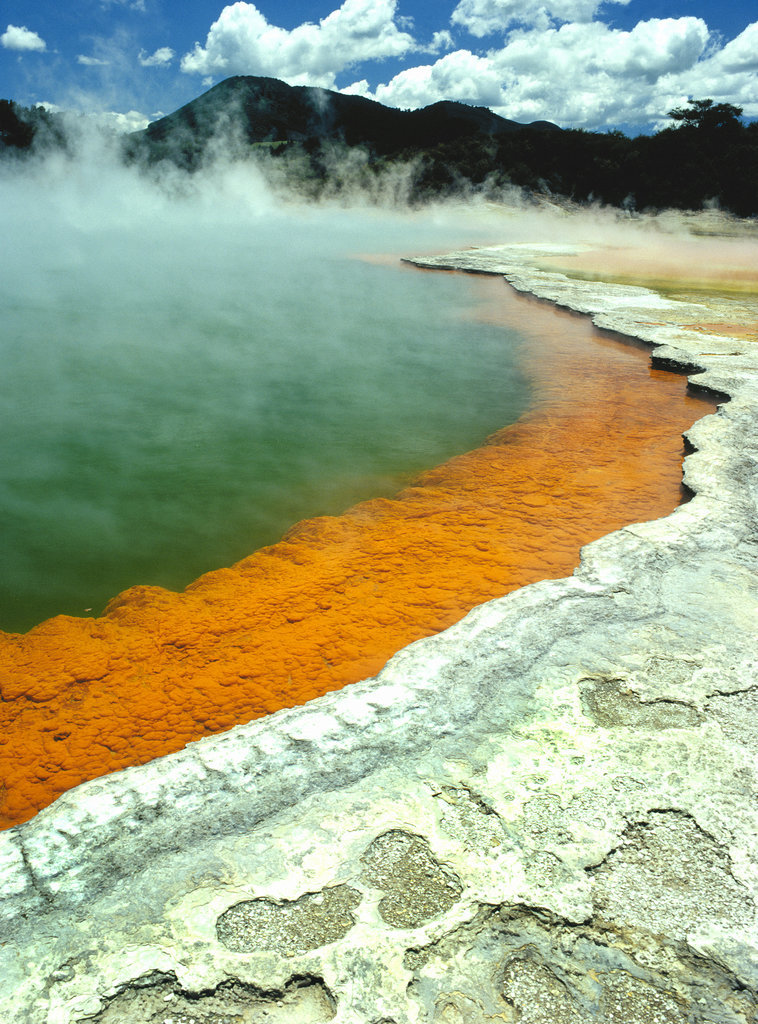 Chittorgarh Fort, India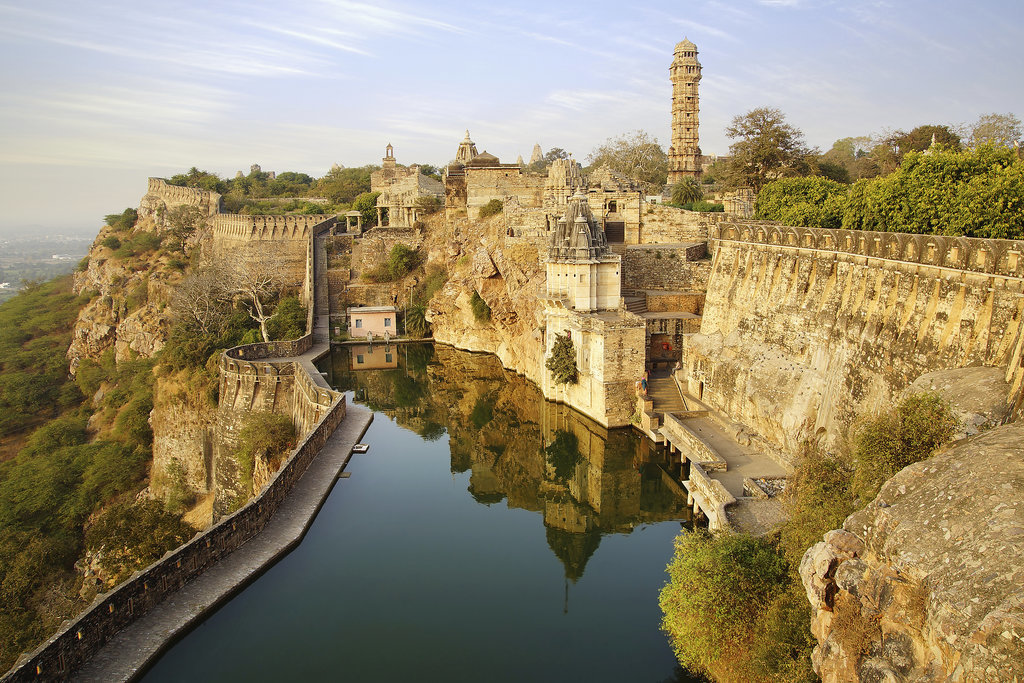 Ait Benhaddou, Morocco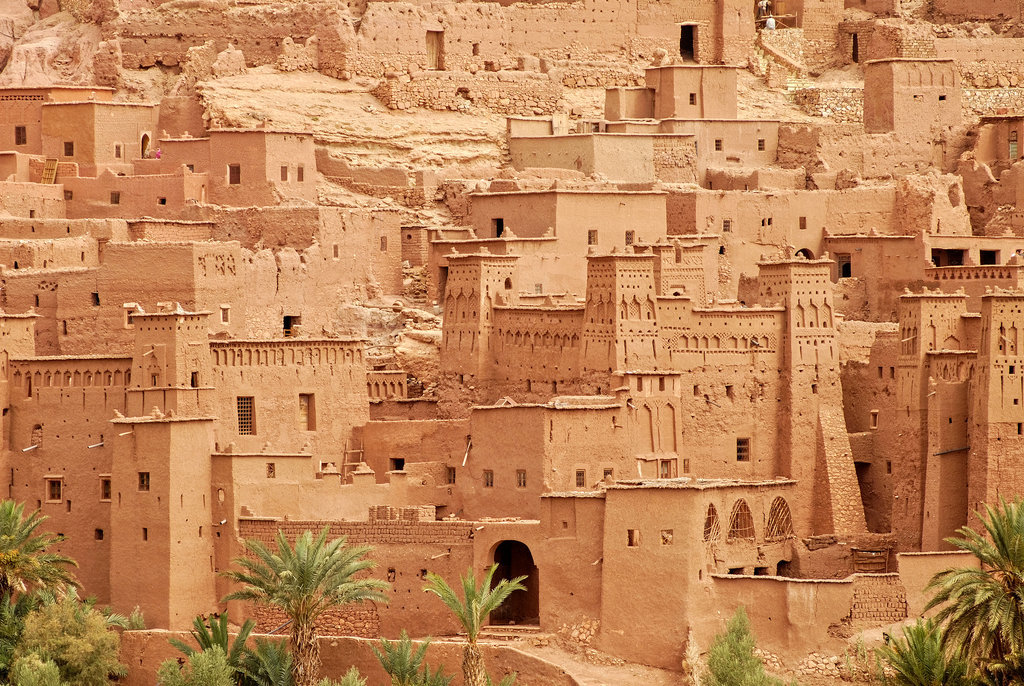 A kabash is an earthen building made from mud and straw, and Ait Benhaddou is one of the most impressive ones in the region.
Basilica Cistern, Turkey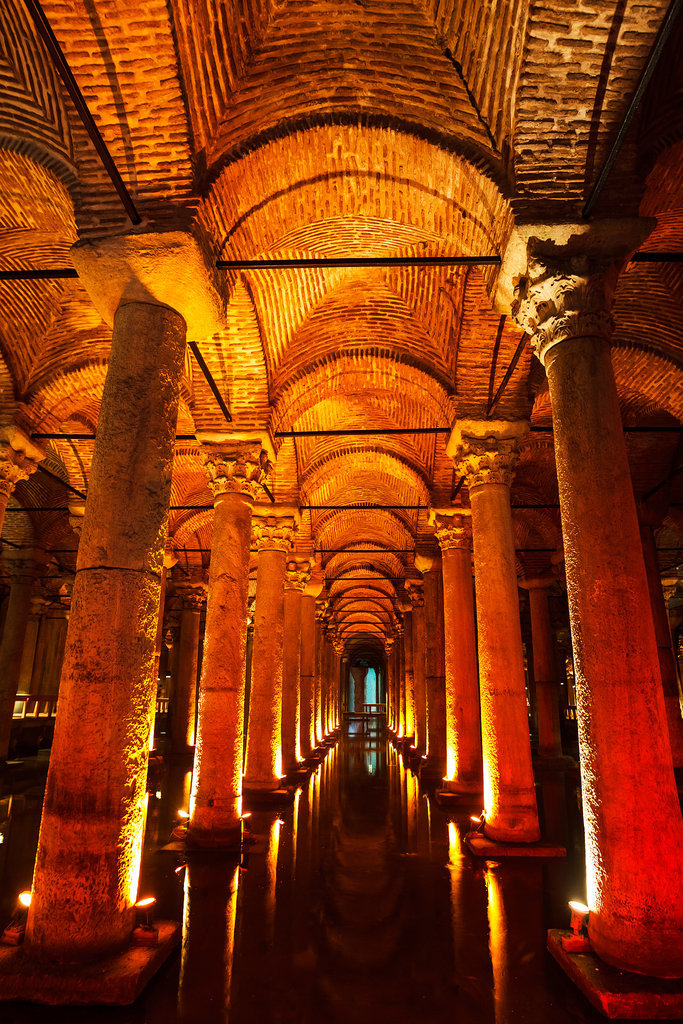 The largest of hundreds of ancient cisterns that lie under Istanbul.
Angkor Wat, Cambodia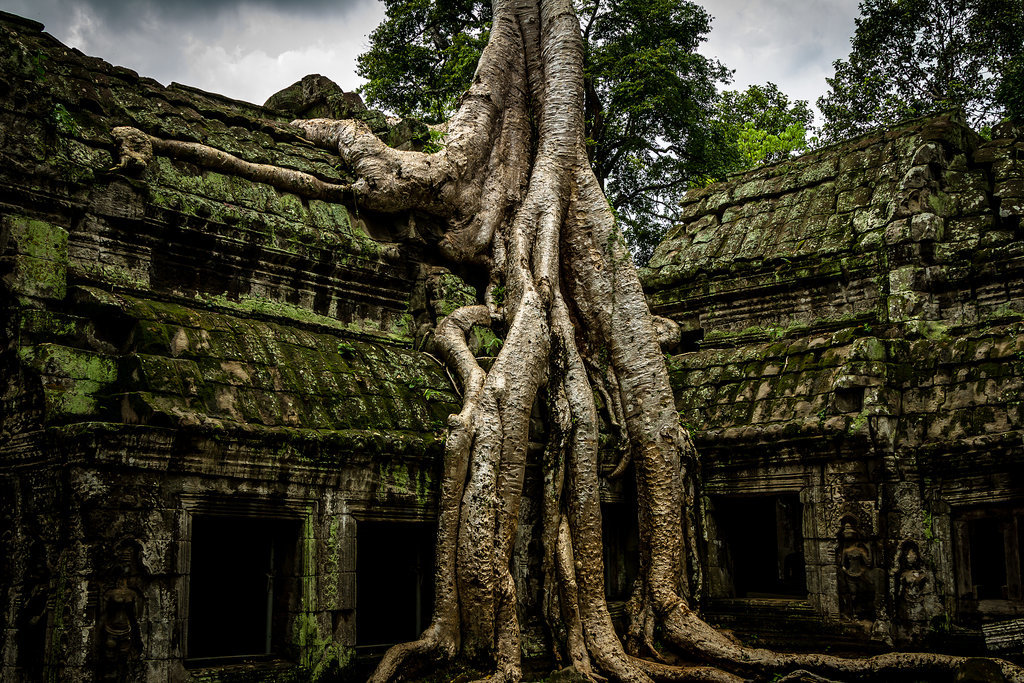 Preikestolen, Norway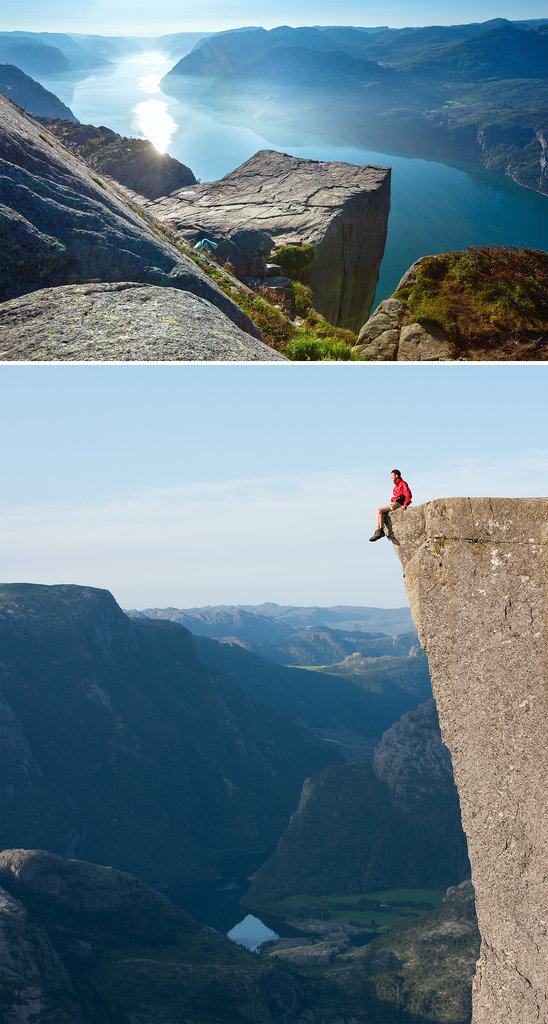 Mara River, Kenya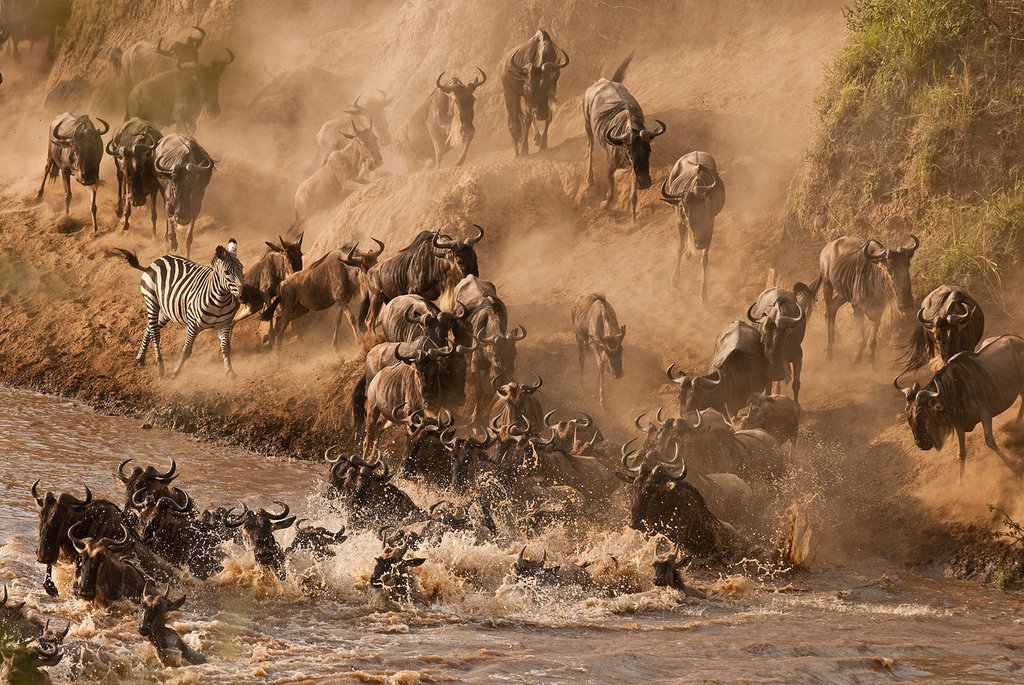 Mara River is definitely worth a visit during the time of the wildebeest migration. Watch the large herd cross the Mara River while battling hungry crocodiles.
Katikies Hotel Cave Pool, Greece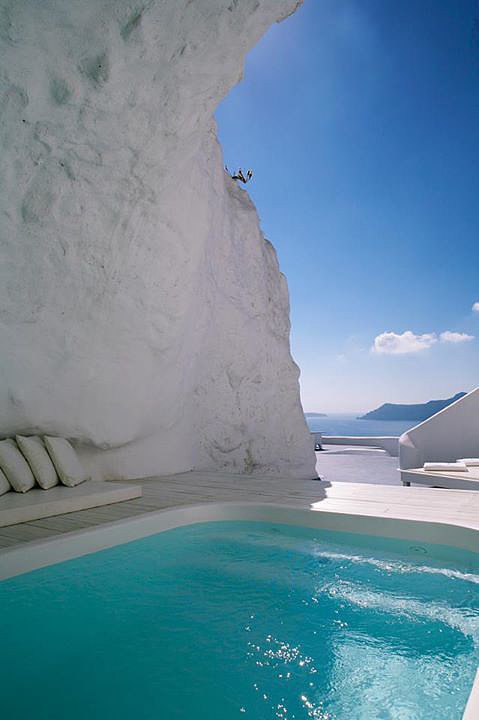 Source: Facebook user Katikies Hotels Santorini [29]
Machu Picchu, Peru
Take a trip back in history to the time of the Incas in 1450 when you visit the ancient ruins of Machu Picchu. The structures were thought to serve as a royal retreat, ceremonial site, or military stronghold, according to National Geographic. Today, the ancient ruins provide a breathtaking contrast against the backdrop of the Peruvian Andes.
Source: Flickr user szeke [30]
Tulip Fields, The Netherlands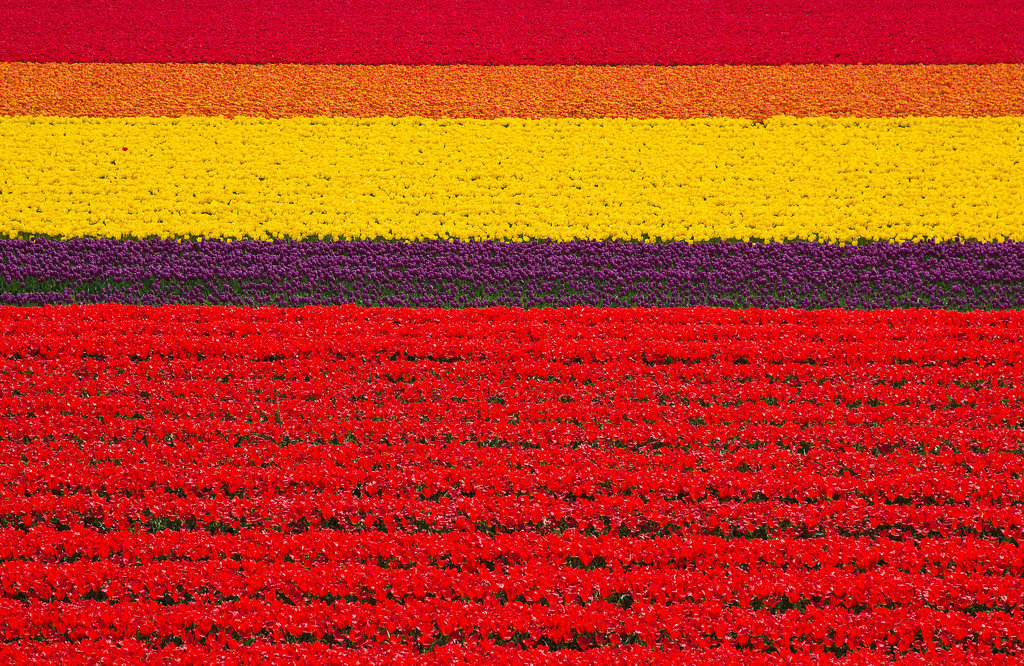 Isle of Skye, Scotland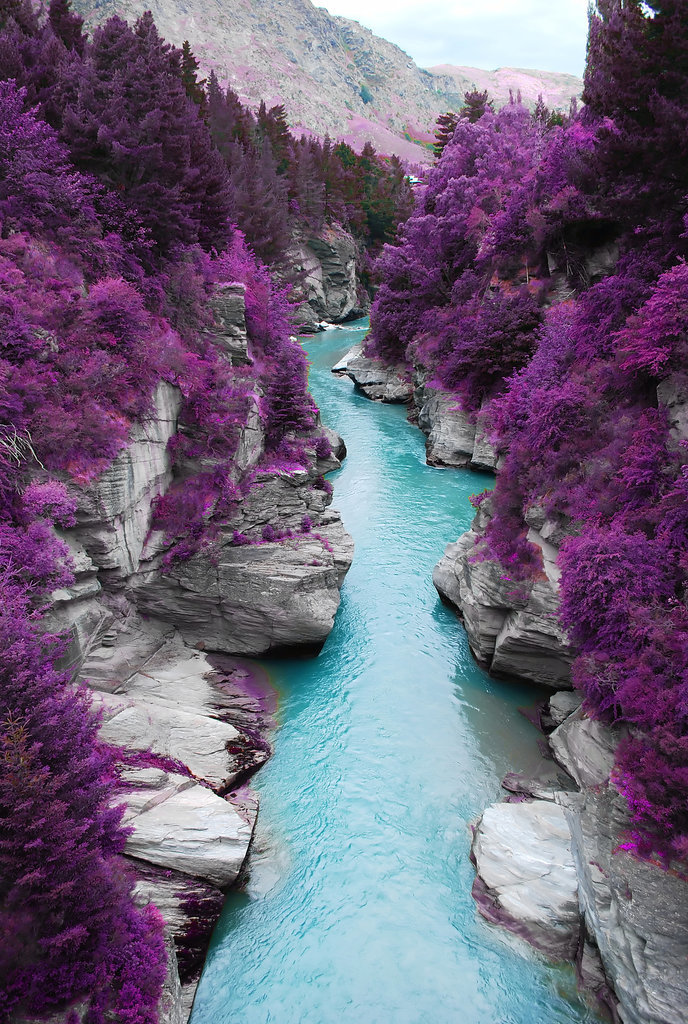 OK, so this photo is actually not real, but we thought we'd include it for kicks. You've probably seen this image floating around on Pinterest, and it's commonly referred to as the Fairy Pools, Isle of Sky from Scotland. The truth is, the photo is of Shotover River in New Zealand, and it has been doctored to have purple trees.