If you're considering grabbing the scissors and DIYing your own cutoffs this Summer, think twice before throwing the jean remnants in the trash. Denim is so sturdy that it makes the perfect material for an upcycling project. And we've found 19 that are so cute.
Statement Necklaces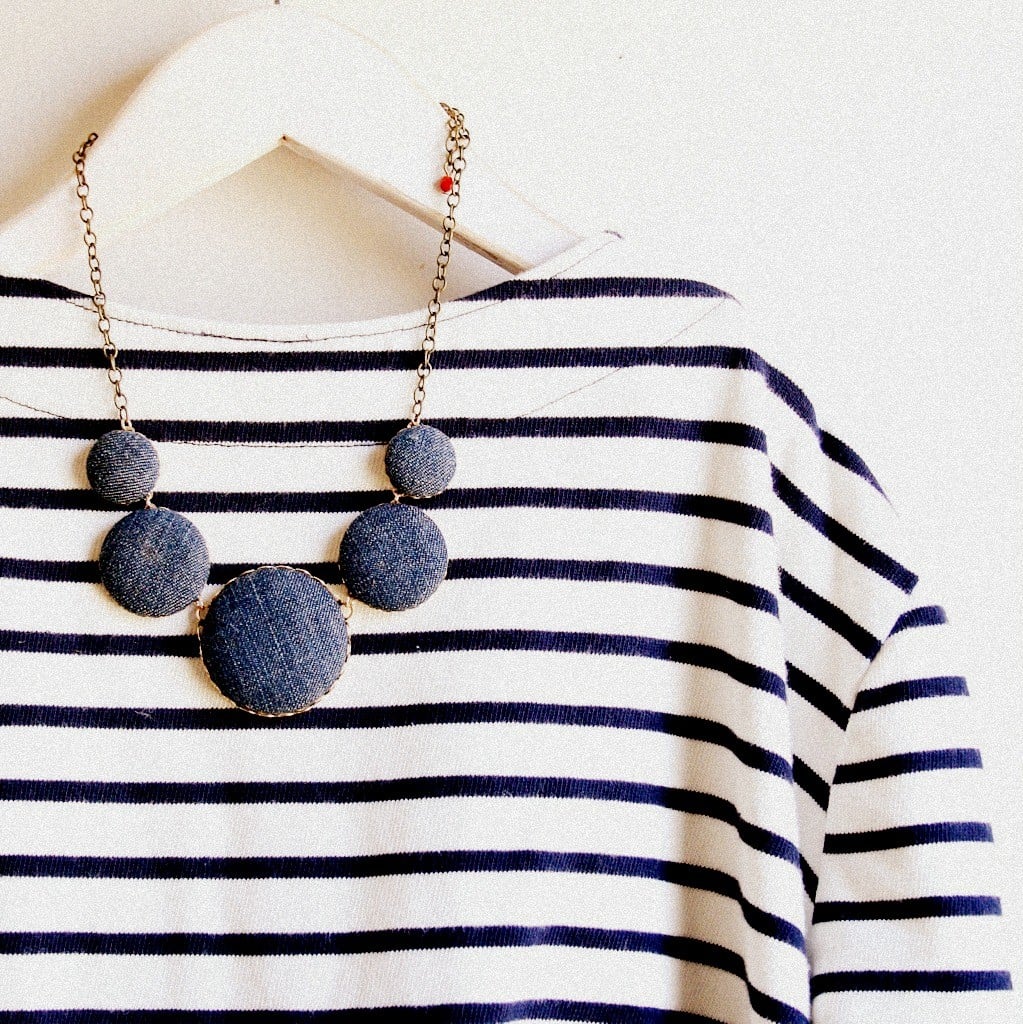 Make statement necklaces with denim for a chic and casual piece of jewelry.
Source: Etsy User NestPrettyThingsShop [1]
Purse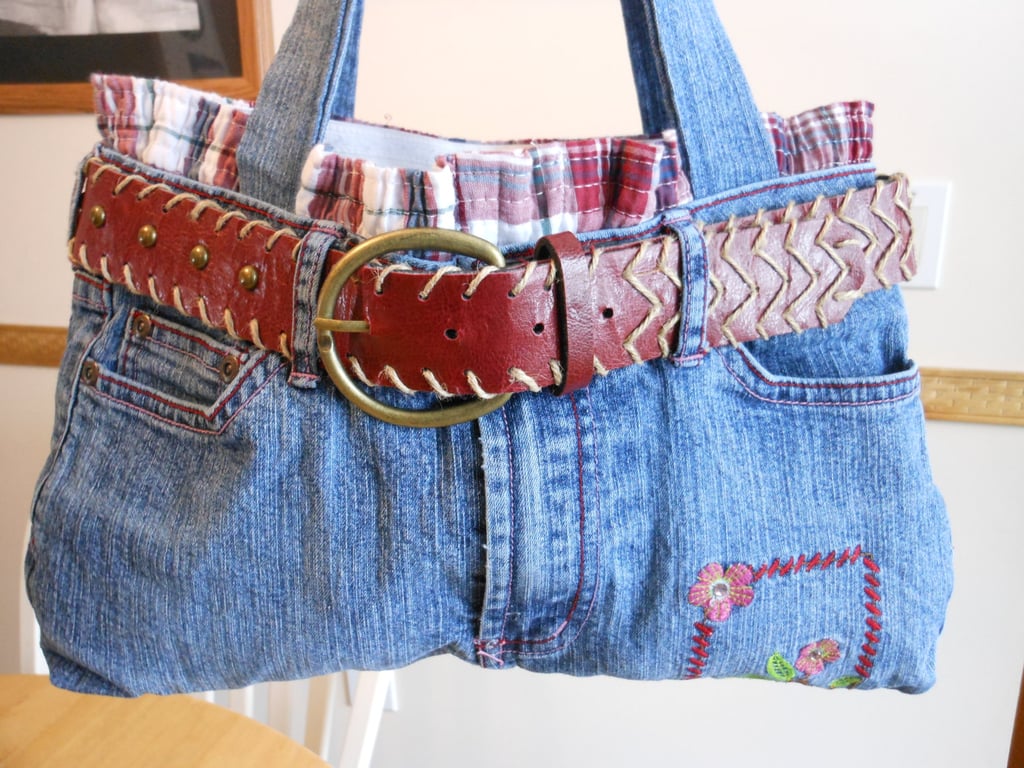 Cutting off the top of your jeans and making it into a bag turns it into a very unique-looking purse. Add a belt to play up the fact that it used to be an old pair of jeans.
Source: Etsy User JeanneBeans [2]
Bracelets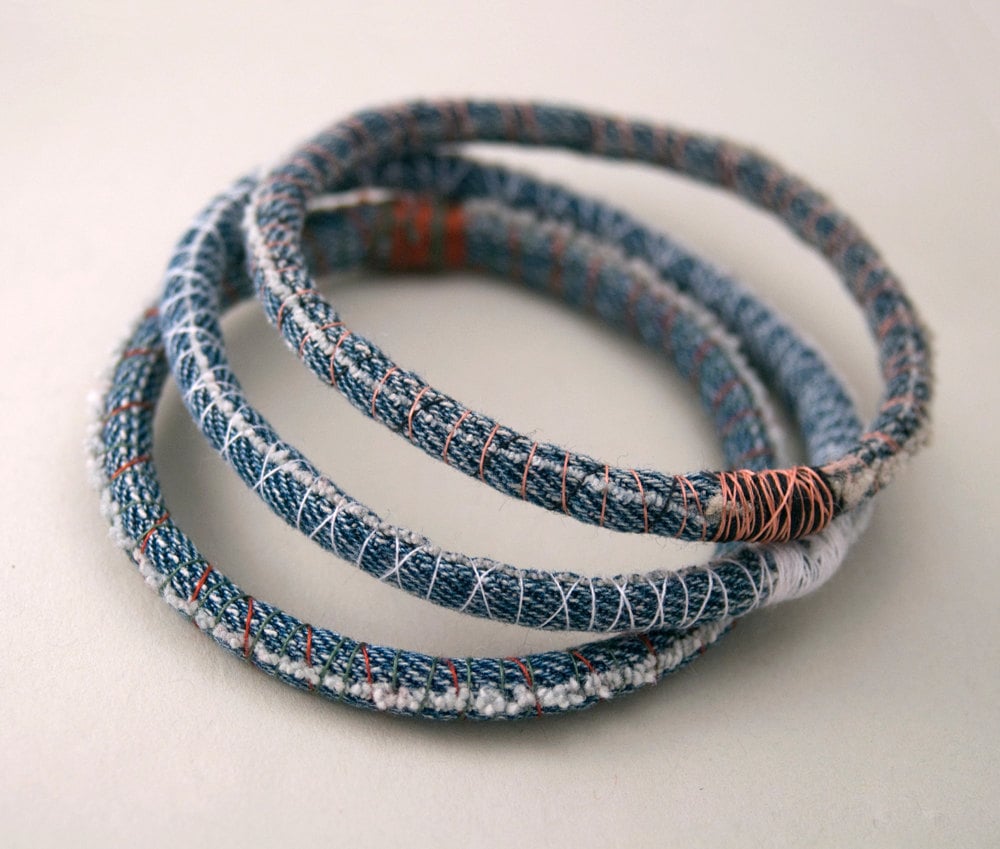 Make denim bracelets by wrapping scraps of your old jeans around slim bangles.
Source: Etsy User amberhlynn [3]
Earrings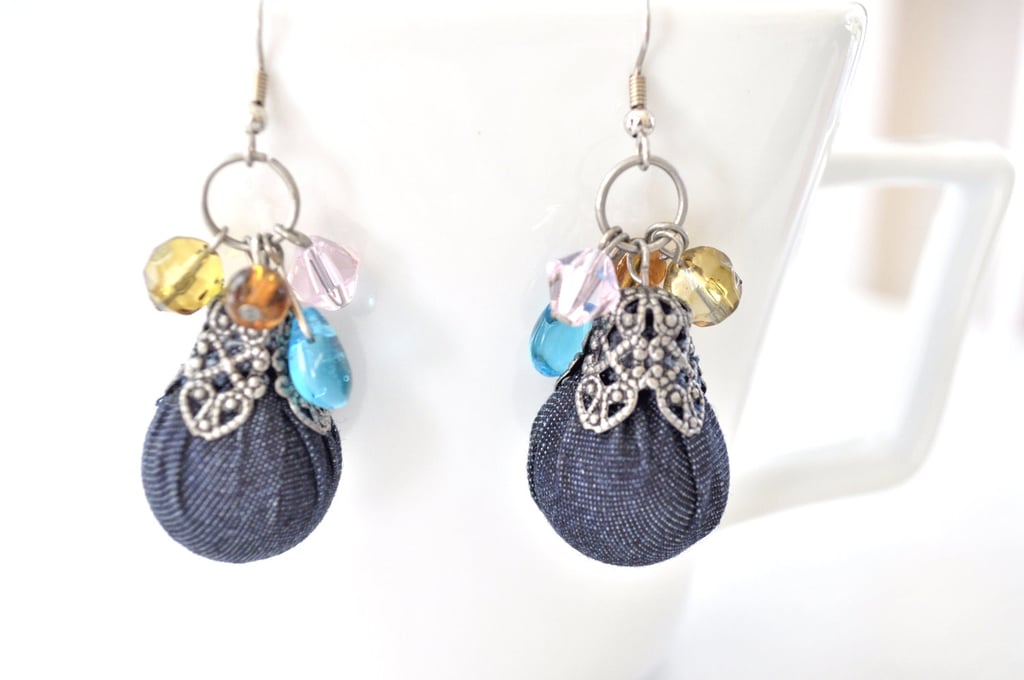 Add bits of denim to your earrings for a touch of edge.
Source: Etsy User AprilGetsCrafty [4]
Wine Carrier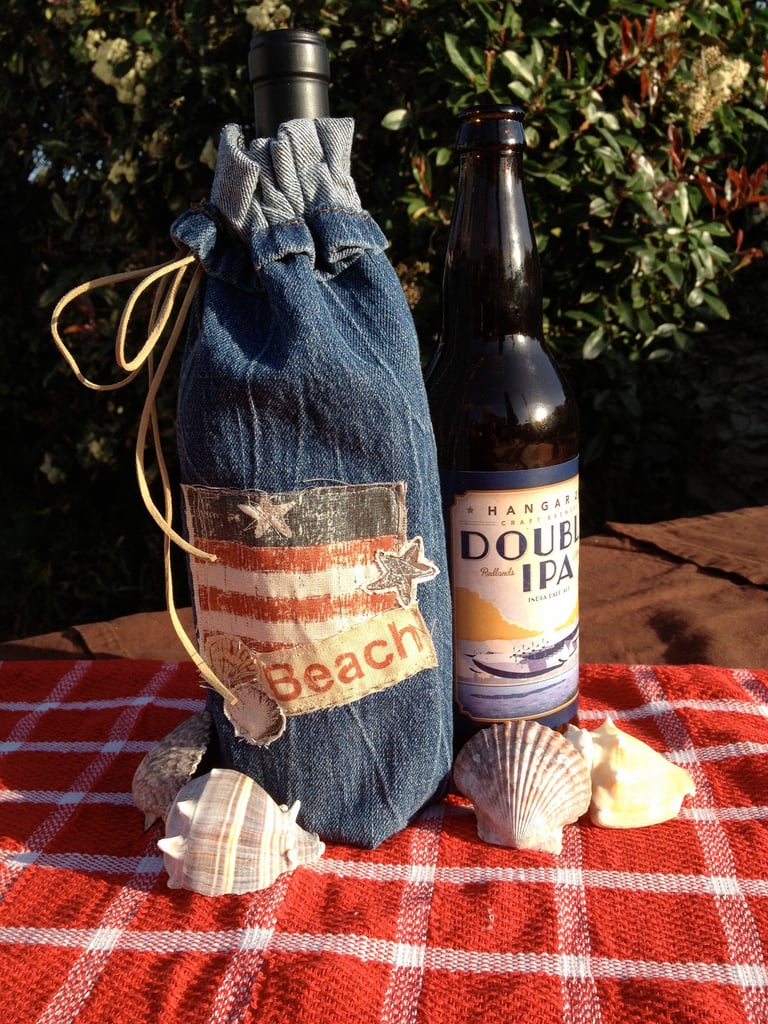 Given the nature of the material, denim is a good insulator, which makes it perfect as a wine bottle carrier.
Source: Etsy User DenimDoOver [5]
Pillows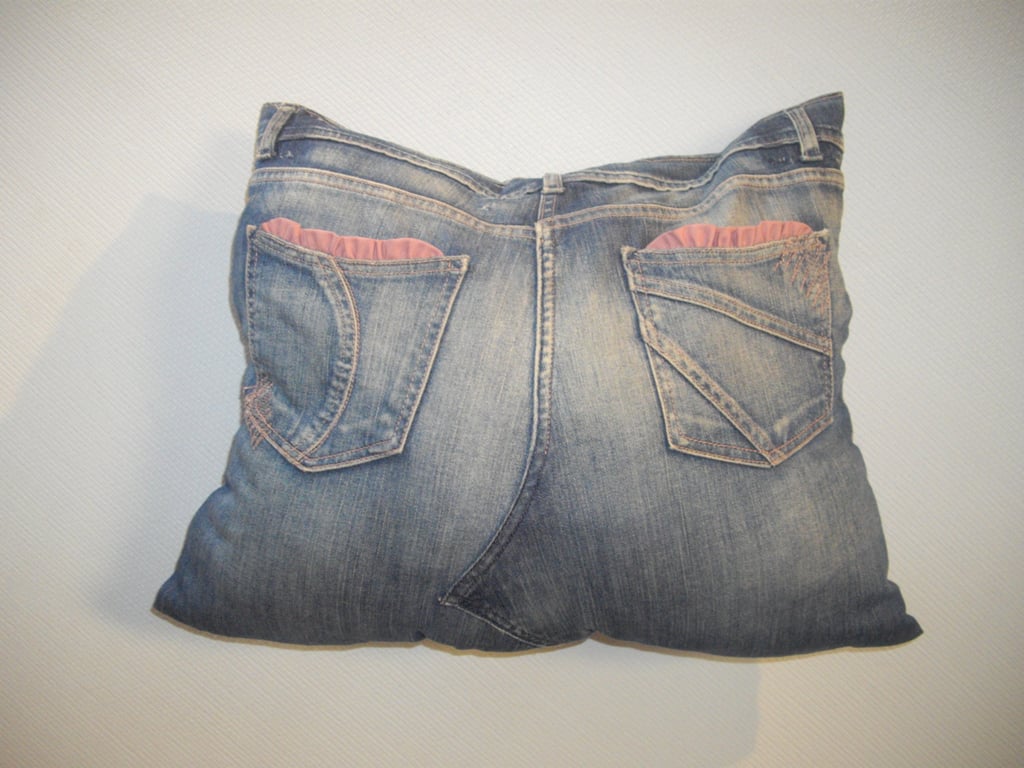 Denim is such a comfortable material that it makes for a great pillow cover.
Source: Etsy User AVALANCEL [6]
Coffee Cup Cozies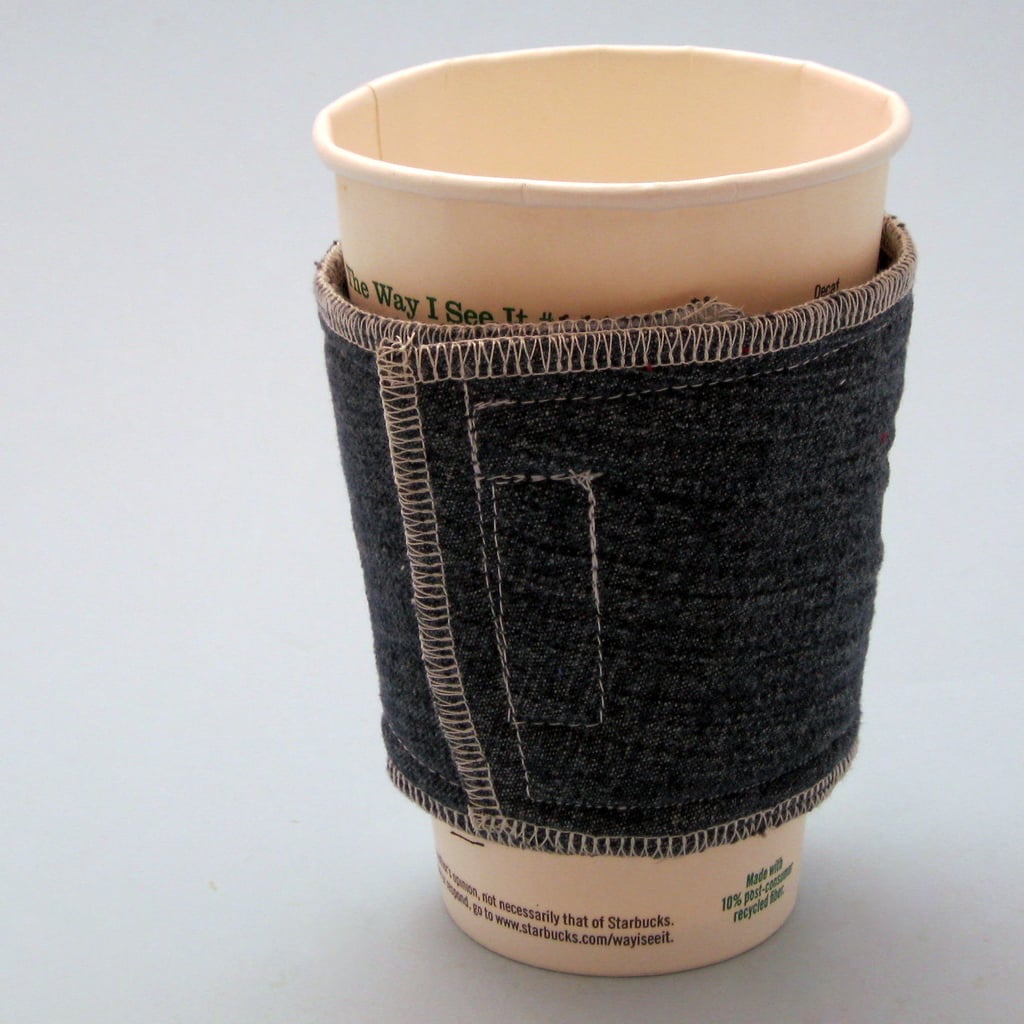 Cut up your old jeans into cozies and give them as gifts for friends.
Source: Etsy User sophiecls [7]
Rugs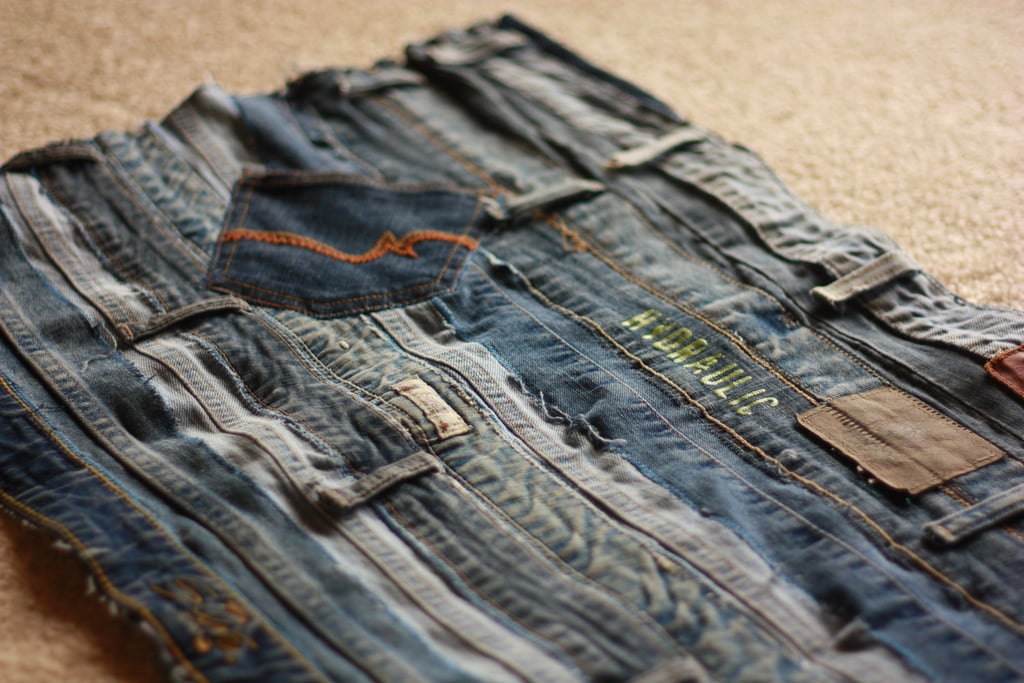 Turn old jeans into throw rugs and watch guests exclaim over how unique your floor mat looks.
Source: Etsy User godsgirlrachel [8]
Denim Hearts
Turn your old jeans into denim heart ornaments or stuff them with potpourri to scent up your home. See tutorial here [9].
Source: Etsy User LivingSoLovely [10]
Wallets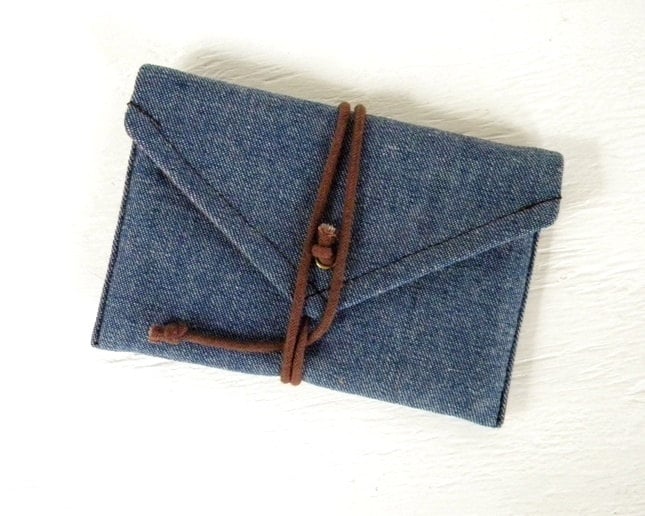 A denim wallet will keep your money and important cards safe.
Source: Etsy User belrossa [11]
Bunting Banners
Create a bunting (here's how [12]) with different shades of denim for a cool-looking banner.
Source: Etsy User GoodDenim [13]
Laptop Sleeves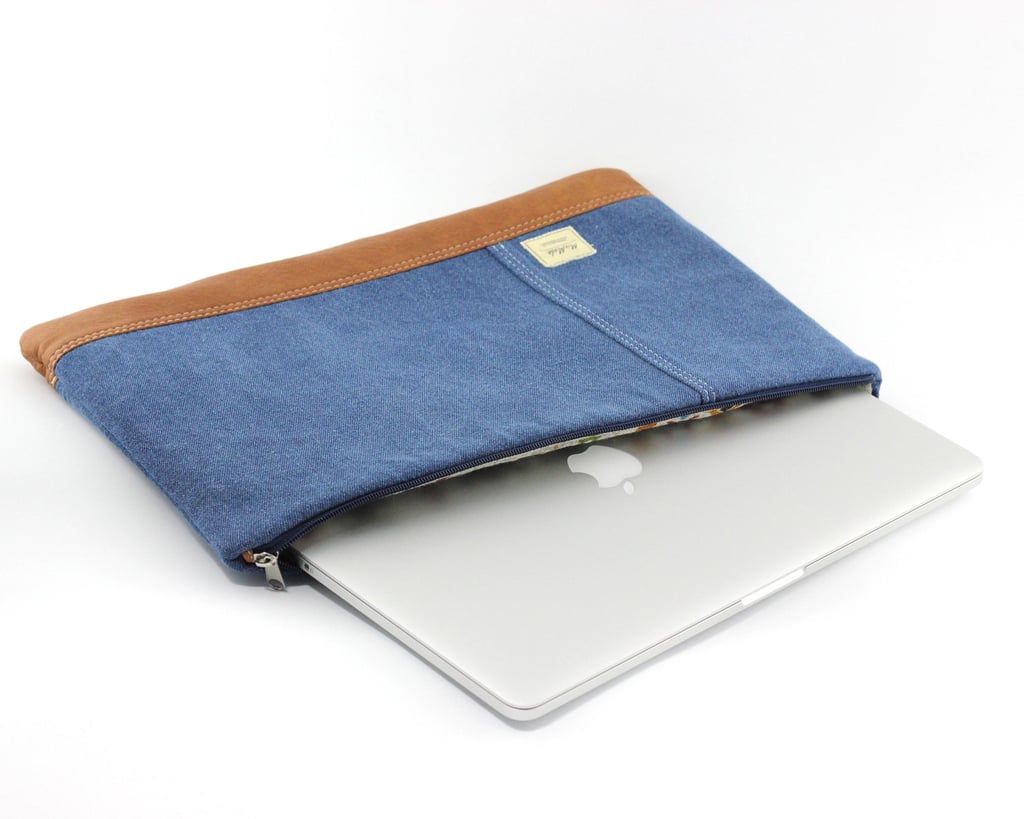 House your laptop comfortably in your old pair of upcycled jeans.
Source: Etsy User MioMode [14]
Ottomans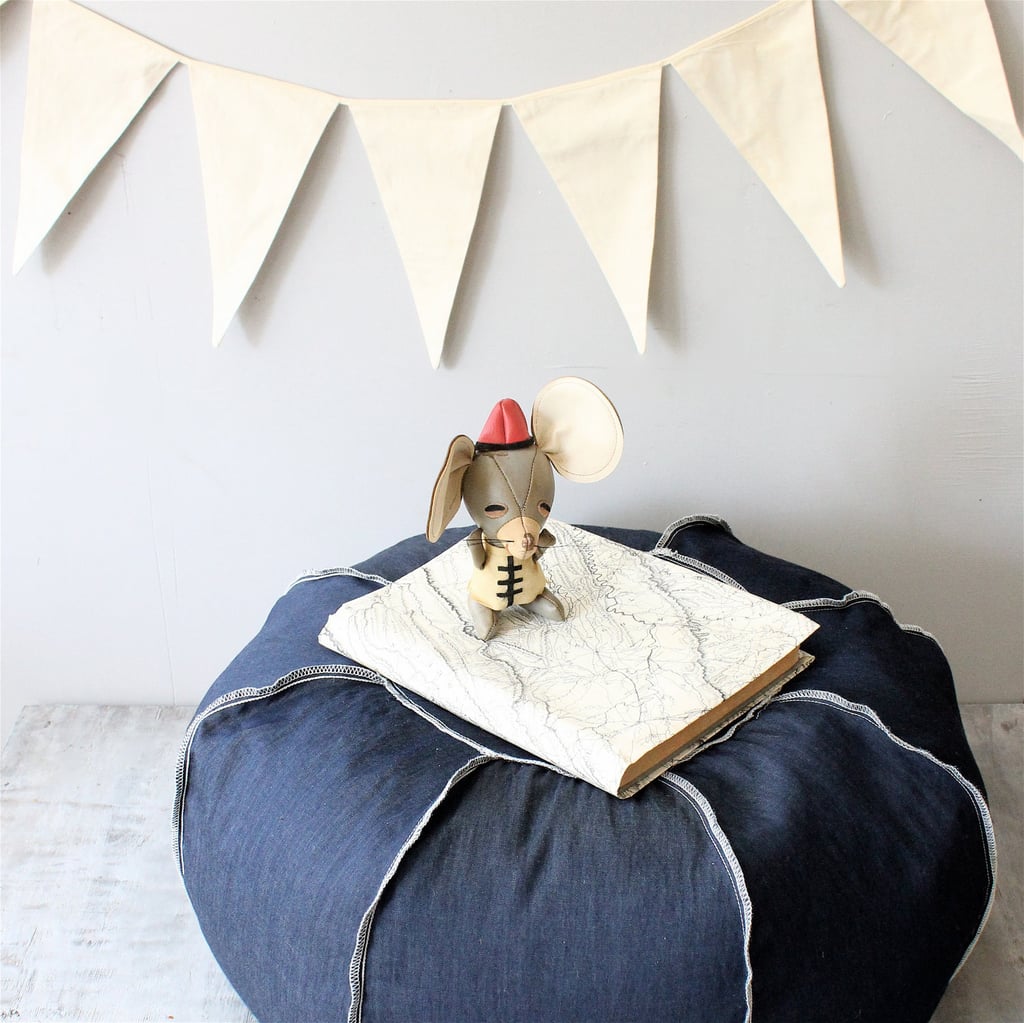 Rest your feet on a chic denim ottoman.
Source: Etsy User lovintagefinds [15]
Coasters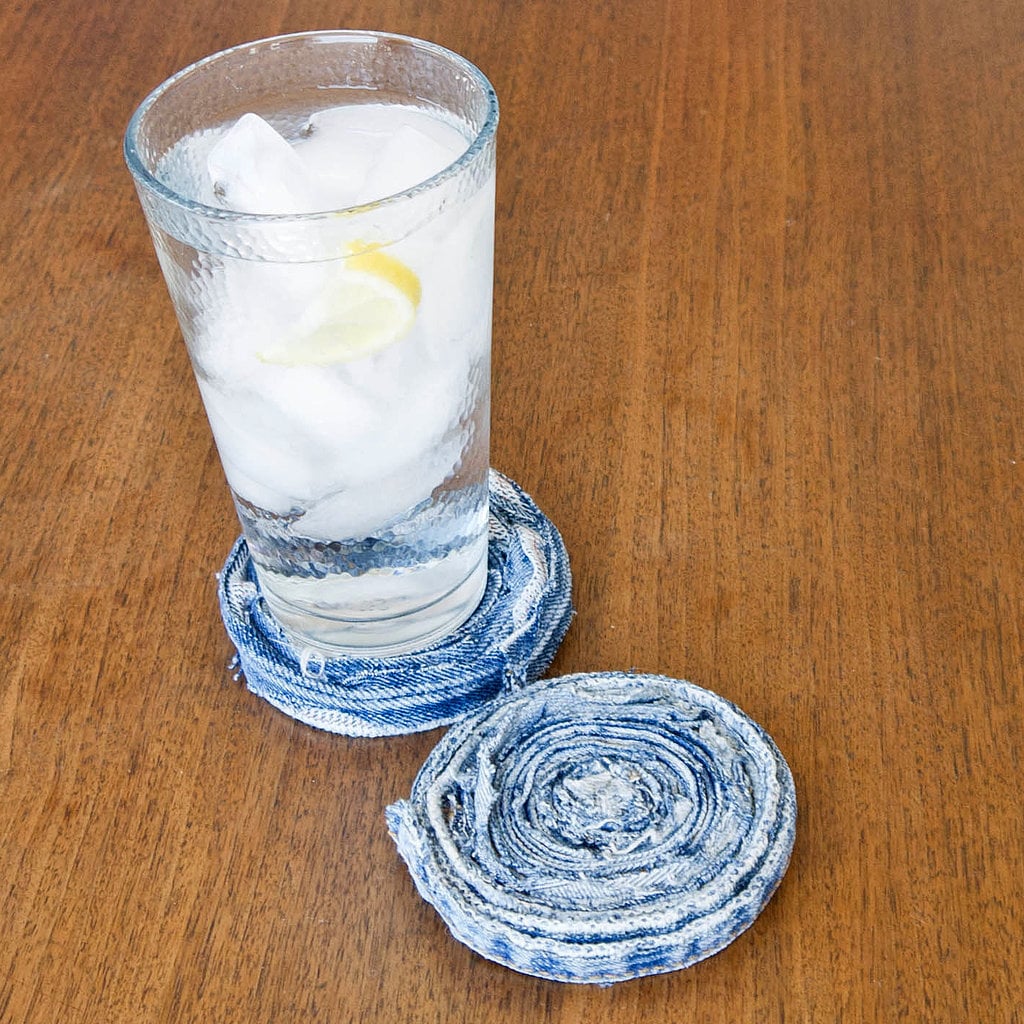 Protect tabletops, and DIY [16] these smart-looking rolled denim coasters [17] that insulate surfaces from the heat of your mugs.
Photo: Sarah Lipoff
Baskets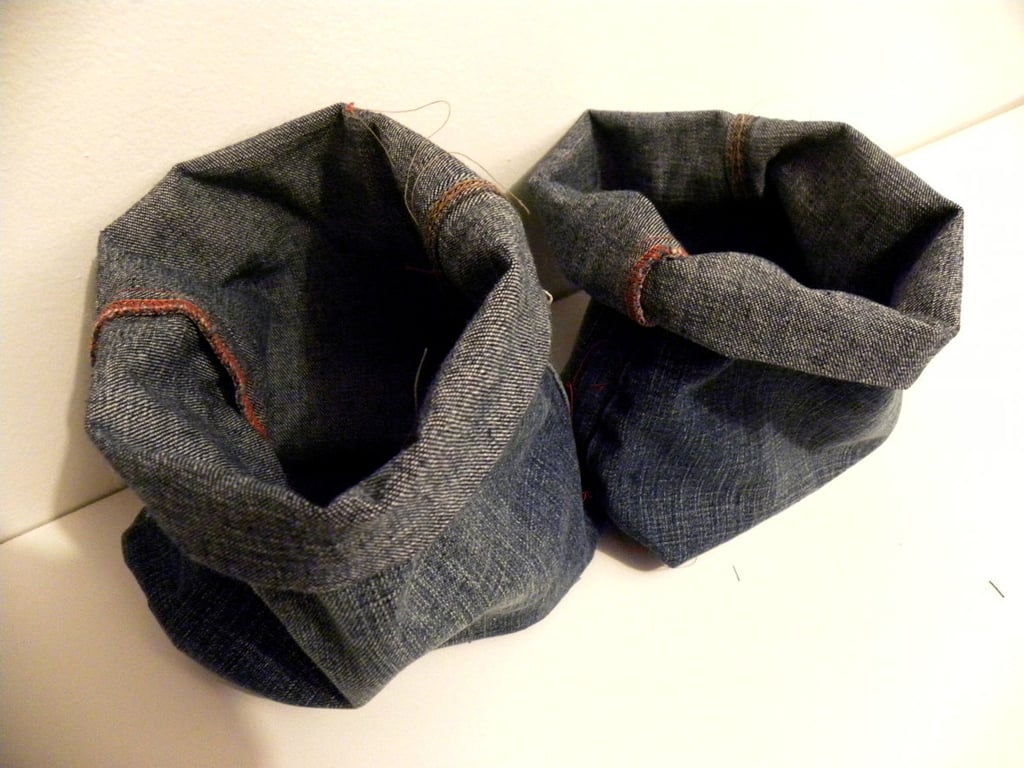 Create baskets out of old denim for both decorative and practical purposes — store items in the baskets for a more organized home. They look so much better than plastic baskets and will look like part of your home's decor.
Source: Etsy User corEcoisa [18]
Wreaths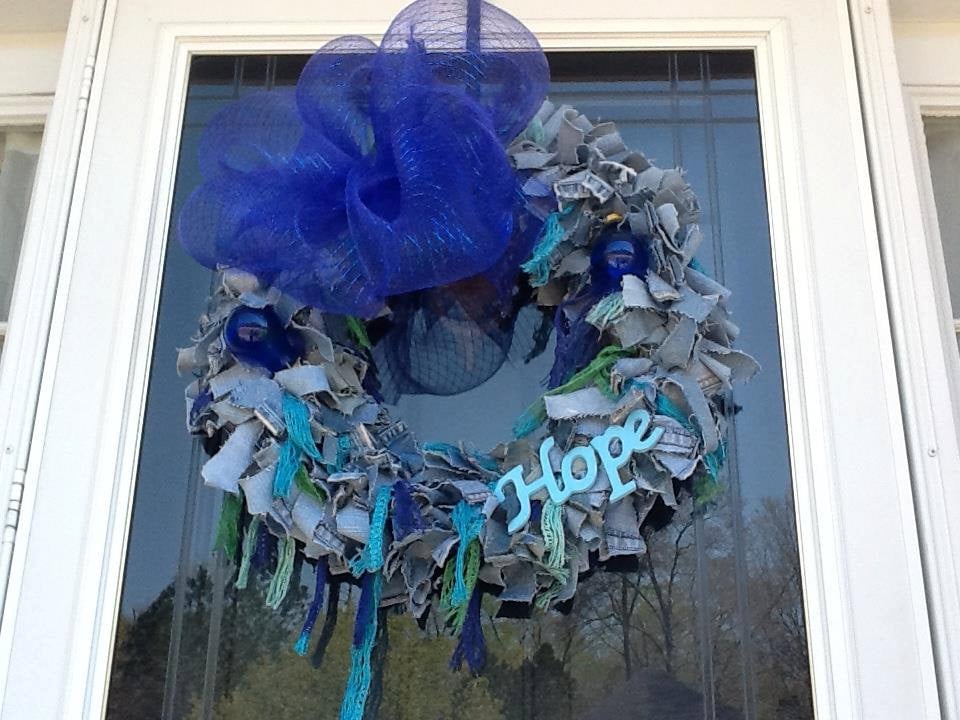 Turn your old pair of jeans into a wreath to decorate your home with.
Source: Etsy User erinbearin [19]
Pot Holders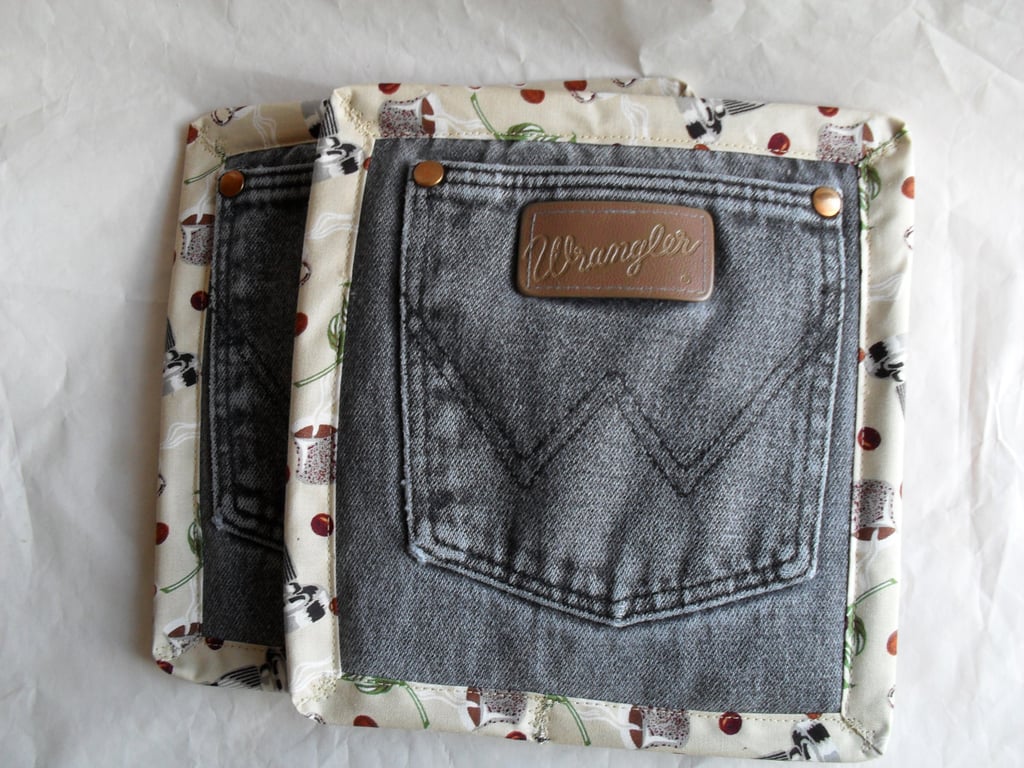 Keep your hands safe when handling hot pots and pans with these denim pot holders.
Source: Etsy User ShotgunShellSanta [20]
Bibs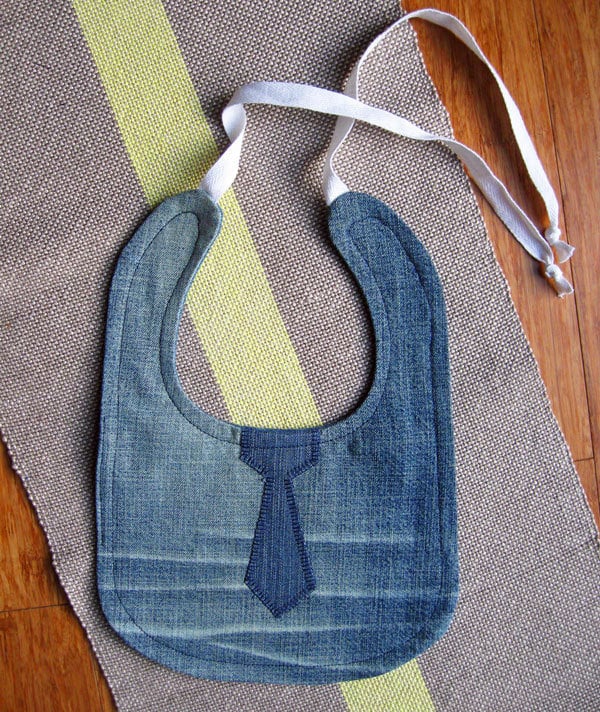 Upcycle your jeans into bibs, which are durable and machine-washable.
Source: Etsy User GoodDenim [21]
Heart Bookmarks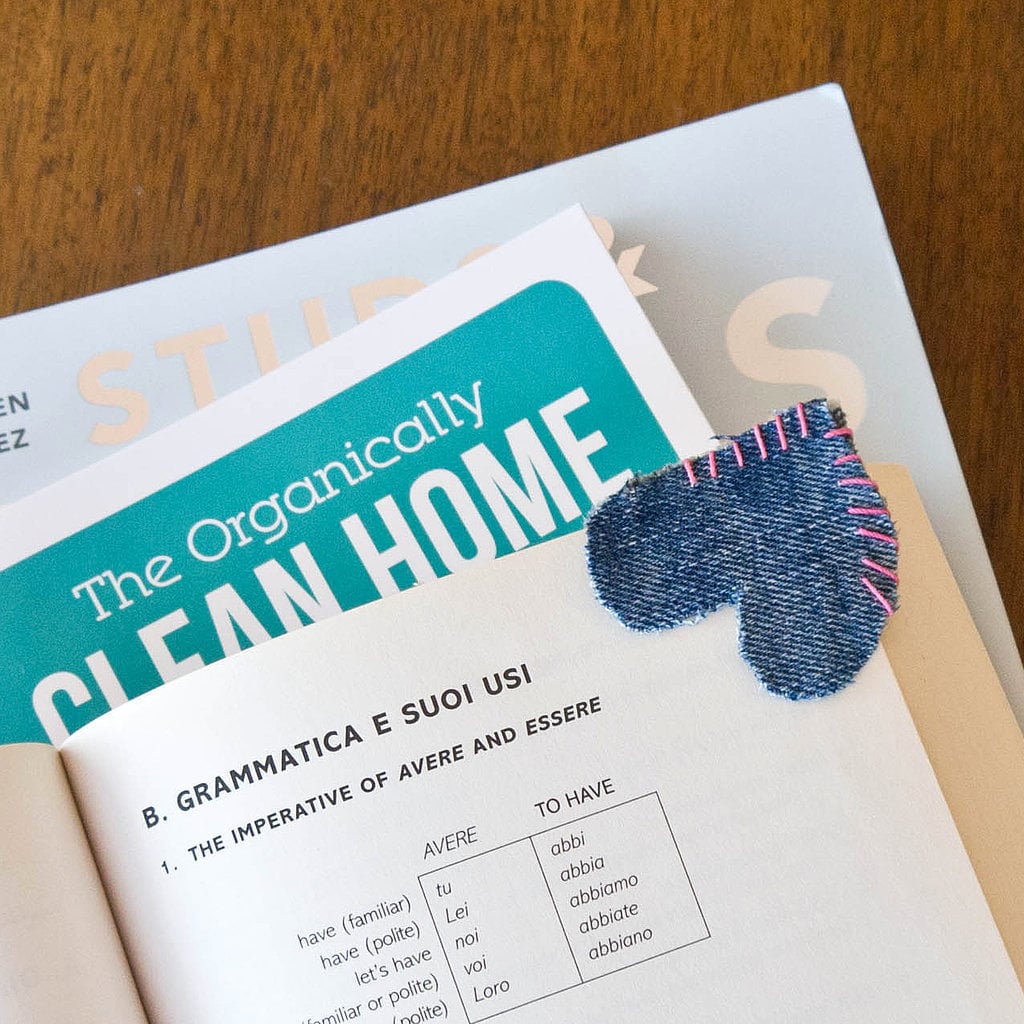 Give your old denim new life, and DIY [22] these supercute heart bookmarks [23] — no sewing machine necessary.
Photo: Sarah Lipoff