This Wedding Cake Costs How Much?!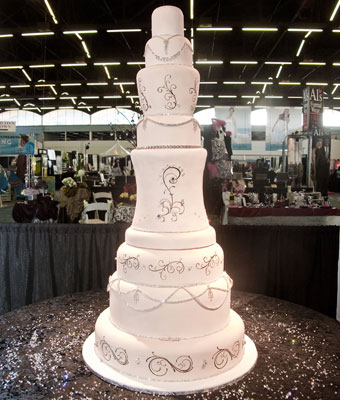 At first glance, this just looks like a regular, yet very beautiful, wedding cake. But put your forks down: it's only for show. The nine-tier design is simply stuffed with foam but (not so simply) embroidered with silver dust icings and trimmed with actual diamonds.

When I saw the final figure — if one were to purchase the display — I thought, well that certainly takes the cake . . . but I'll leave that cake for someone else's taking. See if you can dig into the actual cost.
How much would it cost to buy this display wedding cake?