What's the Asking Price for the Skinniest House in New York?
The Skinniest House in NYC: Guess How Much?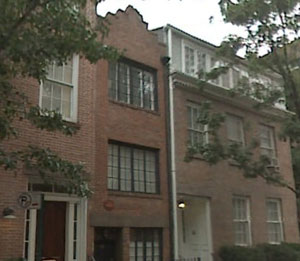 Located at 75 1/2 Bedford St. in Greenwich Village, the narrowest house in NYC is 9 1/2 feet wide and 42 feet long (it's the center home, pictured left). The three-story, 990-square-foot house, once occupied by anthropologist Margaret Mead and poet Edna St. Vincent Millay, is now on the market. Can you guess how much the owners are asking for the skinniest house in NYC?