What Do You Know About Bar Codes?
The Bar Code Turned 35! What Do You Know About It?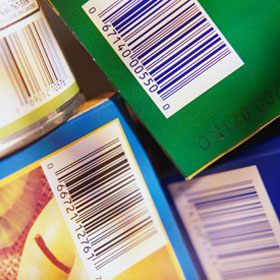 Bar codes were invented with efficiency in mind. For consumers, the codes meant faster checkout times at the grocery store. For retailers, bar codes reformed the way they tracked inventory. It's hard for many of us to imagine shopping without them, but believe it or not, the bar code is relatively young at 35. Now used for scanning plane tickets and tracking packages, the bar code has come a long way. Take the quiz in honor of the bar code's 35th year!


How many black and white bars do bar codes have?