What Industries Are Hiring in 2013?
The 4 Hottest Job Industries For 2013
Like us on Facebook
If you're looking for a job this year, you'll have a better chance of scoring one if you target the hottest industries. LearnVest names four industries with the largest amount of new jobs.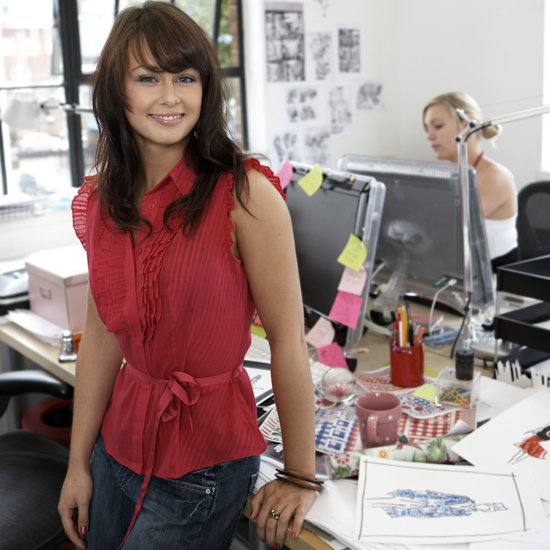 It's the start of a new year, leading many people to make new career resolutions — like getting that sought-after promotion or raise.

Also on the list for many people? Finding a new job.

In fact, one in three employees will be looking for a new gig in 2013. And according to Glassdoor.com's Employment Confidence Survey, as many as 18 percent of them will start the job hunt in the next three months.

Related: Fracking — Economic Friend or Foe?

These workers may be on to something, seeing as 26 percent of hiring managers are looking to employ full-time employees this year, which is up 3 percentage points from 2012. More employers are also looking to add temp or contract workers, and nearly half are planning to transition these workers to full-time status this year.

If you're considering a job search in your current field or a related industry (or thinking about forging a totally new path), there are four hot fields right now that you should be on your career radar . . .

1. Energy

As the hunt for alternative and more efficient energy sources continues, this industry offers a wealth of opportunity for job seekers. In fact, the solar industry has experienced a 13.2 percent employment growth rate over the last 12 months, compared to a 2.3 percent growth rate in the economy overall. Additionally, fracking and oil drilling have led to 1 million of the 2.7 million jobs created since 2002.

Read on for more.

Although six of the eight most-filled new jobs in this industry are engineering-related, more than 30 states in the US saw oil and gas support employment positions rise by at least 50 percent over the past 10 years, reports USA Today. These include jobs in freight trucking and manufacturing, as well as field hands and supervisors — positions that may require little related experience in the industry.

 Average Salaries

2. Real Estate

In 2013, home prices and sales are expected to rise, spurring an increase in home building and construction. Housing starts, for instance, are expected to go up 24 percent this year — residential and private construction starts are estimated to equal $483.7 billion.

The activity in this sector will lead to improvements in construction employment, as well as boost activity for real estate agents and related professionals. In December alone, 30,000 construction jobs were added, presaging a great start for job seekers in this field in 2013. The Bureau of Labor Statistics has estimated that employment for real estate agents will grow 16 percent from 2008 to 2018.

Average Salaries

3. Health Care

Two factors are driving this industry's boom. For one, America's population is aging due to the fact that almost one-third of the country's population is made up of Baby Boomers. Aside from the expected medical costs associated with aging and the elderly, the American Hospital Association estimates that more than 37 million boomers will be dealing with a chronic condition, like arthritis or diabetes, by 2030.

The second reason: The Affordable Care Act will lead to nearly 35 million more people in the health care system, creating a shortage of trained health care professionals and physicians. The Association of American Medical Colleges estimates that, by 2020, we'll have a shortage of at least 45,000 primary care physicians and 36,000 surgeons and specialists.

There's already an increased demand for nurses, physical therapists, and physician's assistants: job postings for these positions on one major employment site rose 13 percent during a 12-month period ending in June 2012. Employment for registered nurses is estimated to grow 26 percent by 2020.

While many health-care positions require a great deal of expensive training and education, home health, and personal care aides require less training. From 2010 to 2012, over 116,000 home health care positions were created — and employment for these positions is estimated to rise 70 percent over the next seven years.

Average Salaries

4. Technology

This industry will continue to provide a plethora of employment opportunities in 2013, according to Fox Business. The Department of Labor projects that technology positions will continue to grow by 19 percent through 2020, while USA Today reports that analyst, mobile developer, and cloud computing experts will be especially in demand. Additionally, 27 percent of hiring managers plan to employ information technology specialists in the next year.

Average Salaries

Resources For Job Seekers

Looking for a new gig? Check out these 10 resources and places to look for new opportunities, and brush up on the best tips for writing a cover letter.

And when you get called in, make sure you're up to speed on the 10 worst interview questions (and the five best) — and the two-minute secret to acing job interviews.

Check out these smart stories from LearnVest:

10 Surprising Obstacles to Buying a Home

One-Third of Americans Can't Afford Health Care

Work Excuses That Make You Sound Bad

Source: Thinkstock