What Is Michael Jackson's Estate Worth?
Michael Jackson's Net Worth: Guess How Much?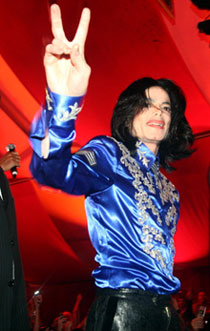 While the King of Pop didn't have much control when it came to spending cash, he was certainly a pro at earning it. After learning how much debt Michael Jackson was attempting to pay off when he died, it's amazing that his heirs still stand to inherit a considerable sum. Can you guess how much his estate is worth? Take the quiz!