If You're Trying to Buy a Smile, Plan a Vacation
If You're Trying to Buy a Smile, Plan a Vacation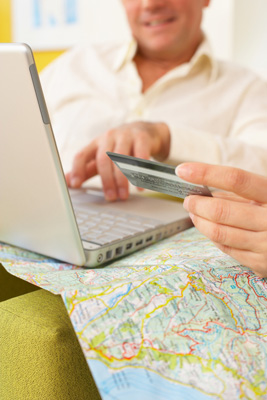 As that old cliché goes, "Money can't buy happiness." Sure, spending on something swell puts a smile on your face in the short term, but chances are you've bought an item that you've had second thoughts about later. But what about vacations, dinners out, or other experiential purchases? Study after study — eight of them, in fact — show people gain more pleasure (and are generally more satisfied) by spending on an experience vs. a material good. On the surface level, it makes sense. I'm less likely to recall and mull over restaurant splurges that weren't up to par than that tinge of regret upon seeing an impulse buy each time I open my closet. Learn some of the findings when you read more.
Reasons include:
It's easier for us to decide on an experiential purchase than a material one.
We tend to think of experiences more on their own terms, rather than in comparison with other things.
We're more upset if we learn that someone else got a better deal, or that a better option exists, for a material purchase than for an experience-related one.
It's true that when you pay for a vacation, there's little left to show when you return home, but the memories are irreplaceable. Splurging on a once-in-a-lifetime trip may be just that (once in a lifetime), but I'm betting you'd think about it more often afterward than a pair of designer jeans. I'm curious — does this hold true for you, too?