If you're addicted to Cartoon Network's hit coming-of-age show, relive the postapocalyptic exploits of Adventure Time [1] with Finn-launching, rock-smashing, Fionna-fighting apps.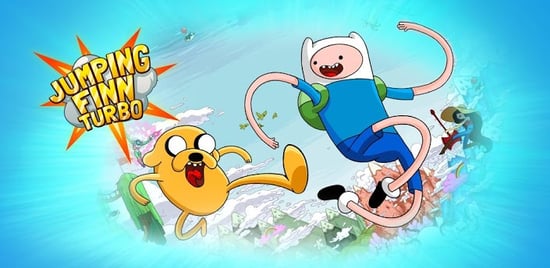 The adventures of a hat-wearing boy hero and his talking dog continue on mobile, with iOS and Android games that bring all the goodness of Ooo to phones and tablets.
Rock Bandits [2] ($2) — In this iOS game, rescue Marceline's stolen fans by slashing and smashing bad guys with Finn's sword. Earn new blades and conquer 20 levels. The app also comes with a free original comic by the series' writer!
Legends of Ooo [3] ($1) — Solve puzzles to free Hot Dog Princess, Slime Princess, and Princess Bubblegum from their frozen fate. Beat the game and unlock LSP mode to hear a full narration by Lumpy Space Princess.
Fionna Fights [4] ($1) — The iOS app features the one and only Fionna, who battles evil monsters with a magical crystal sword. Cake and Marshall Lee will, of course, never leave your side as the fierce, furious Fionna.
Jumping Finn Turbo ($1) for iOS [5] and Android [6] — Fight penguins, ride Lady Rainicorn, and do whatever else duty asks of you to save Princess Bubblegum. Send Finn deep into Ooo with the help of Jake, who will kick his human companion's boo-tay high into the atmosphere.
Have you not been bit by the Adventure Time bug yet? Give the hilarious, fantastical series by Pendleton Ward a try — even top critics herald the show as a highly intellectual animated series [7] that's not just for kids!