Apple Changes Software To Allow 3G-Based Apps
Is the FCC About to Get All Up in Apple's Business?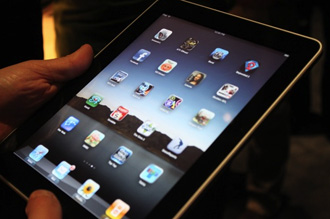 After the announcement of the iPad, I was a little surprised that it won't be shipping for 60 days. After taking a closer look at the bottom of the iPad's page on the Apple site, I noticed this fine print:
"This device has not yet been authorized as required by the rules of the Federal Communications Commission. This device is not, and may not be, offered for sale or lease, or sold or leased, until authorization is obtained."
Interesting . . . And perhaps the reason for the 60-day delay. Then I read the news that Apple has updated their iPhone and iPad software to support telephone-like apps using the 3G network. Which means that both the iPhone and iPad could conceivably run third-party phone applications like the previously-rejected Google Voice app. The FCC supports the change to Apple's software — and so do I! Do you think Apple made the change to help its latest device look more favorable in the eyes of the FCC?