Cupid's on a deadline this week! With Valentine's Day fast approaching, there isn't much time left for planning the most romantic night of the year [1]. But don't you distress, Romeo or Juliet — we tracked down five apps that will help you put together an unforgettable day, stress-free.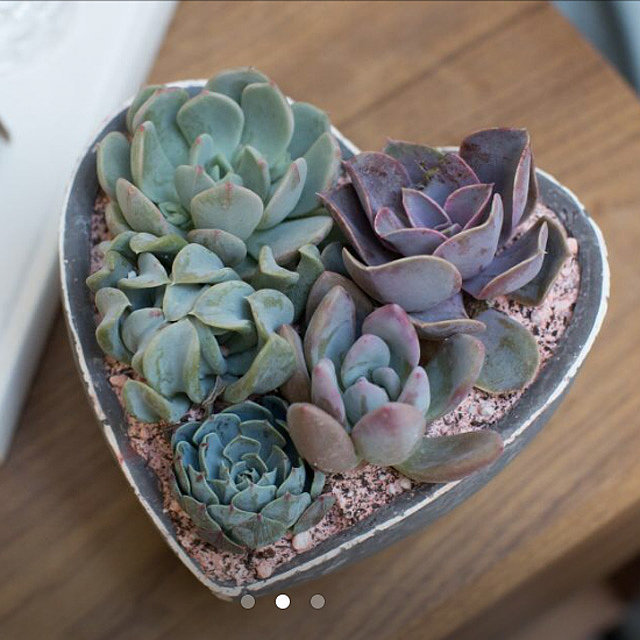 ProFlowers [2] (free, iOS) — Oh there's still time for flowers, sweetheart. ProFlowers teamed up with Sincerely [3], the company behind Postagram, to create an on-the-go flower ordering experience almost as easy as uploading an Instagram pic. Choose arrangements based on how you'd like the recipient to feel — desired, celebrated, encouraged — and swipe through a dozen-plus selected bouquets (a rose alternative is pictured above). Checkout is painless with Sincerely-powered address book integration; all those loved ones you're already sending postcards to are in there ready for their dozen roses!
Yummly [4] (free, iOS) — Plan that homemade romantic meal without scouring the depths of cookbooks with Yummly, which will become your go-to recipe box. Gorgeous photos and simple interface aside, the app has powerful filters to find just what you're looking to create. Search for a recipe based on meal type, diet restriction, taste, or even cholesterol count. Grocery shopping gets even easier as each recipe can be saved to a shopping list where all ingredients and their necessary portions appear.
Winebot [5] ($1, iOS) — Despite those helpful little recommendation signs that stores put next to wines, navigating a wine aisle feels more like blindly grabbing at bottles than making an educated decision in the art of meal pairing. The wine bottle-shaped robot of Winebot is here to help. Start by telling it which color wine you're after: red, white, rose, or anything as long as it's wine. Then select what sort of food the wine will be served with, your taste preference, and your budget. Winebot will then make a blend suggestion and give you the chance to save the selected wine to your "cellar," so the name's easily on hand for the future if it was a perfect match.
Gravy [6] (free, iOS and Android) — When you can't do yet another restaurant dinner date, but are stuck for alternatives, let Gravy do the planning. Input your zip code, and whether you're searching for a lively night out, something a little more intellectual, or whatever the spirit of Valentine's Day has to offer. With dozens upon dozens of listed events, complete with all the important who, what, where details, get ready for a date beyond the dinner table.
Hotel Tonight [7] (free, Android and iOS) — Or, if you want to go big this year, shake up the usual candlelight dinner routine and sweep your valentine off to a nearby hotel with the Hotel Tonight app. Open the app the afternoon of the 14th, and scan through the listing of hotels in your city (or a nearby one) with rooms still up for grabs. Choices are categorized as hip, luxe, or basic, so you'll know what you're getting into when booking.
Source: ProFlowers [8]