We just discovered the new pair of Converse we'll be rocking once our hanging-on-by-a-thread All Stars are no more — the Converse Chuck Taylor All Star DC Comics collection. Batman, Superman, the Joker, Wonder Woman, and the Justice League make up the five different designs, leaving us hopelessly undecided which to pick. Each superhero is depicted on the shoes in their iconic comic-book art looks.
The shoes are available starting today on Converse.com [1] and Journeys [2] for $60 each. Read on for a closer look at the superhero art and more about each artist.
Wonder Woman
Jim Lee, the copublisher of DC Entertainment, created the art of the Wonder Woman shoe. The shoe features the superheroine on either side and offers interchangeable blue or white laces.
Superman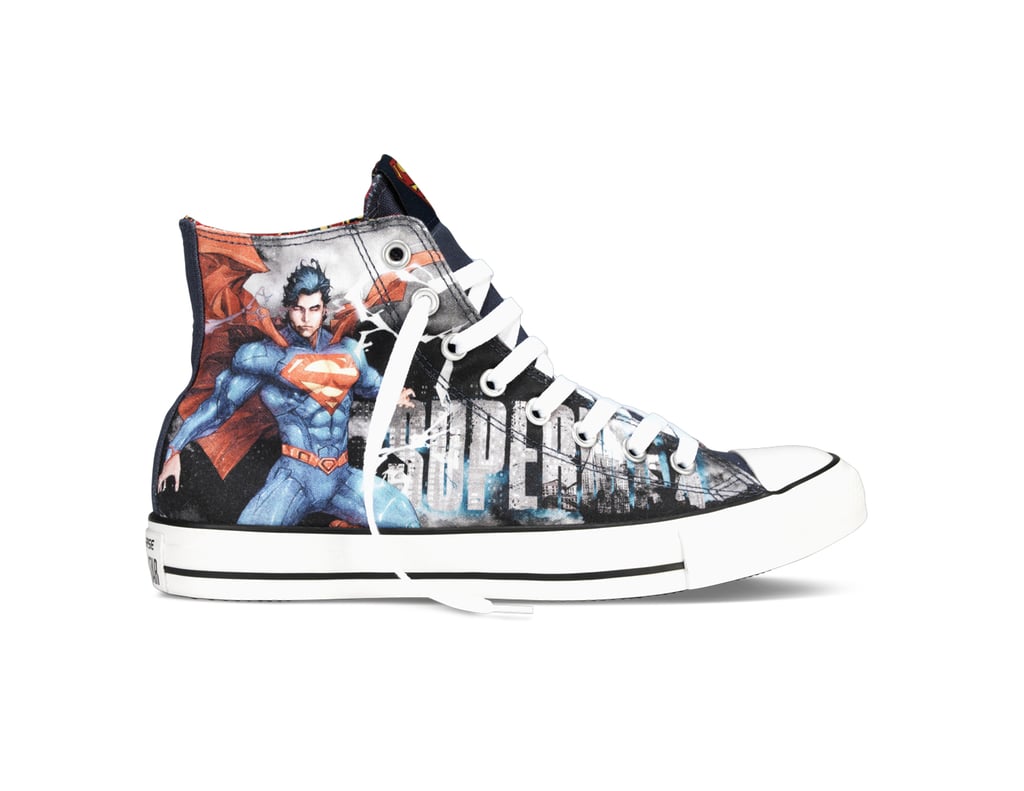 Superman's artwork is by Kenneth Rocafort and includes a set of white laces and gray laces. The red and yellow S-Shield appears on the tongue of the sneaker.
Justice League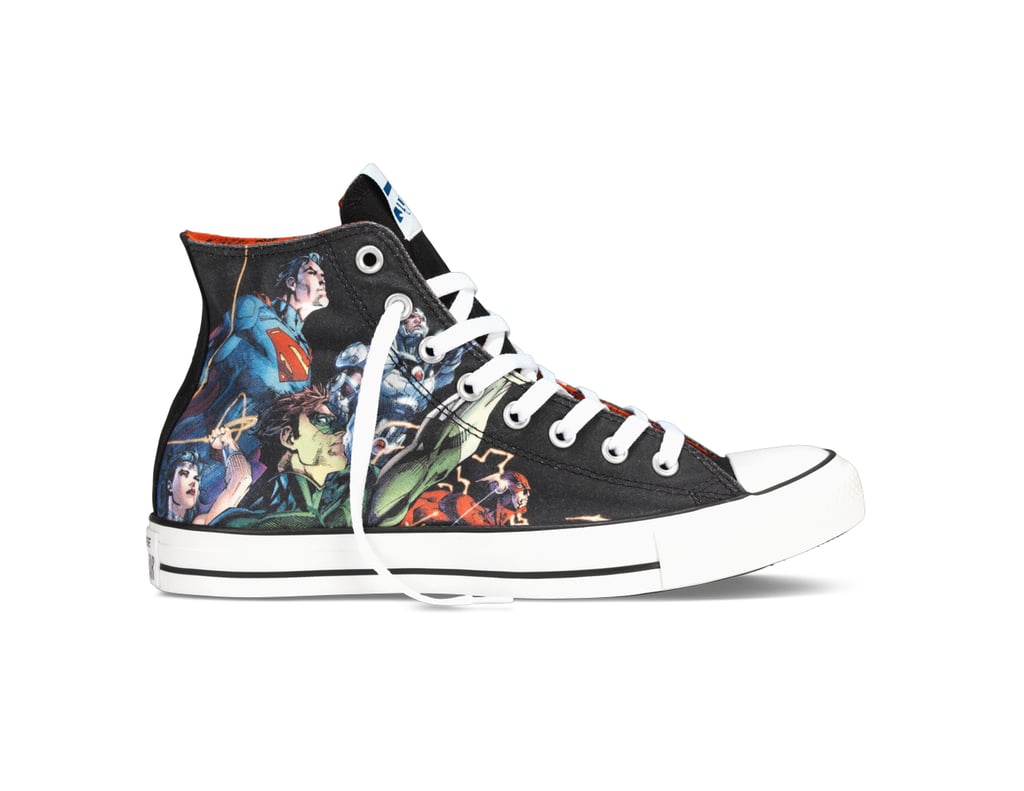 The DC Comics superheroes known as the Justice League are depicted in illustrations by Andy Kubert.
Joker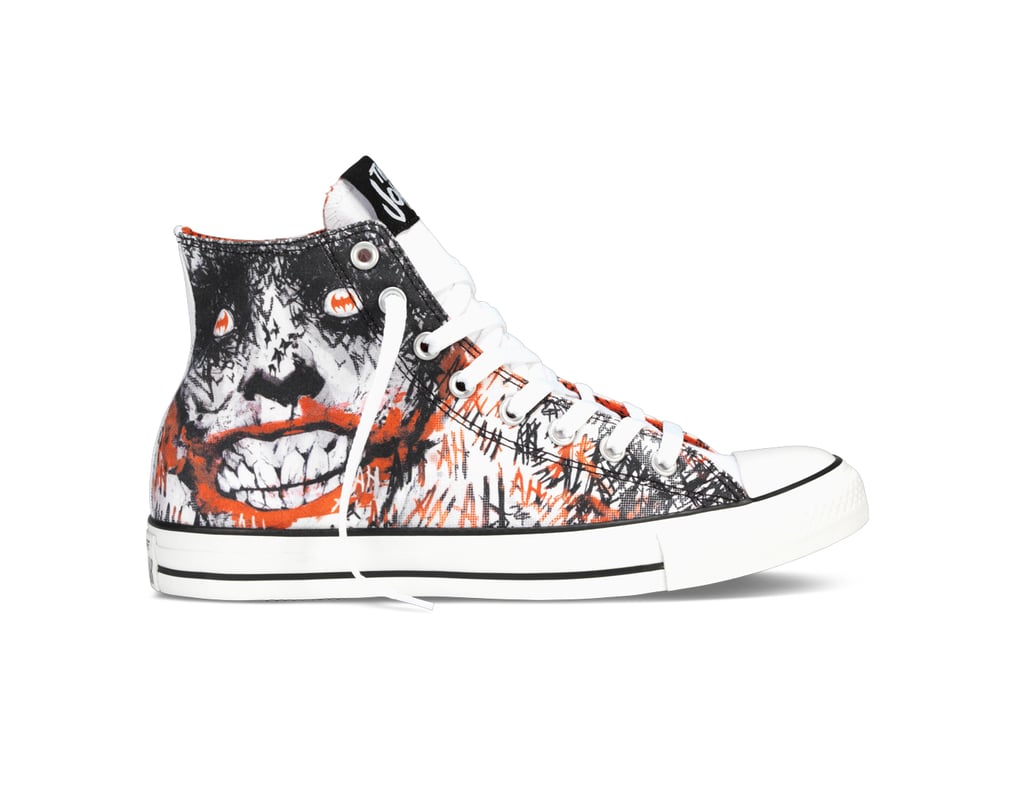 British comic artist Jock is responsible for the art of this sneaker. Joker's name is scribbled on the tongue in red and also on the lining of the sneaker.
Batman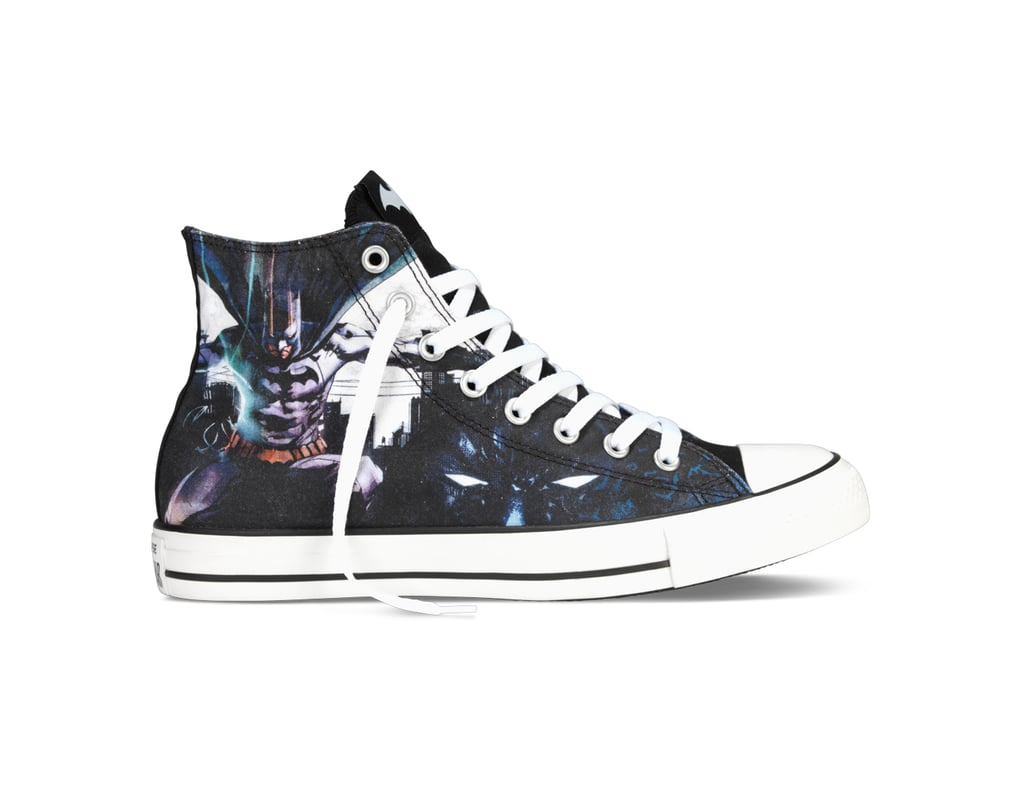 By British comic artist Jock, the Batman sneaker features the Caped Crusader on both sides of the sneaker and his logo on the tongue and the inner lining.