It's Android users' turn to name the top apps of 2013 on the mobile platform [1]. Google opened its virtual ballot box for Android-lovers to vote on their favorite apps and games of the last 12 months. Was Minecraft a runaway favorite game [2] like Apple ecosystem users? Check how your must-have Android apps compared with the standouts of the community.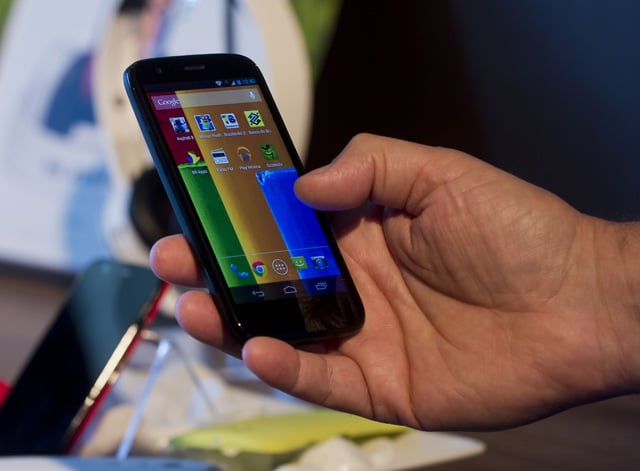 Most Addictive Game — While iOS users found Ridiculous Fishing [3] too good to turn off, in the Android world it was all about Knights & Dragons [4] (free). Players couldn't get enough of the medieval RPG, creating guilds with friends to battle the beasts within their kingdom.
Best Franchise Game — The classic gem-matching puzzle game, Bejeweled Blitz [5] (free) may have served as the inspiration for other popular games this year (Candy Crush, anyone?), but for Android-lovers, it's the iconic old-school version that stole endless minutes in 2013.
Best Game Based on a Movie — The Hobbit: Kingdoms [6] (free) takes the fan enthusiasm for Peter Jackson's latest film interpretation of Tolkien classic The Hobbit to the MMOG (massive multiplayer online game) level. Interact with players around the world as you battle for Middle-earth.
Best App For Enhancing the Everyday — The language learning app Duolingo [7] (free) was popular among Android users for helping them brush up on Spanish, French, Portuguese, German, Italian, and English through minigames that made mastering a foreign tongue fun.
Best App For Booking and Buying — Plan a Friday night with just a few swipes of Flixster [8] (free), which users loved for making finding a date-night movie a breeze with Rotten Tomatoes ratings, trailers, and local showtimes.
Best Google App — What would life in 2013 be without streaming how-tos and endless fuzzy, wuzzy animal videos on the YouTube [9] (free) app? Answer: there'd be a lot less giggle fits and amazement at everyday people's takes on Beyoncé dance moves.