Best English Apps
8 Apps to Vocab and Grammar Greatness
School is now in session! If you're heading back to the classroom — or just want to brush up on some essential writing skills — then keep those reading and writing skills on point with these IQ-boosting iOS apps.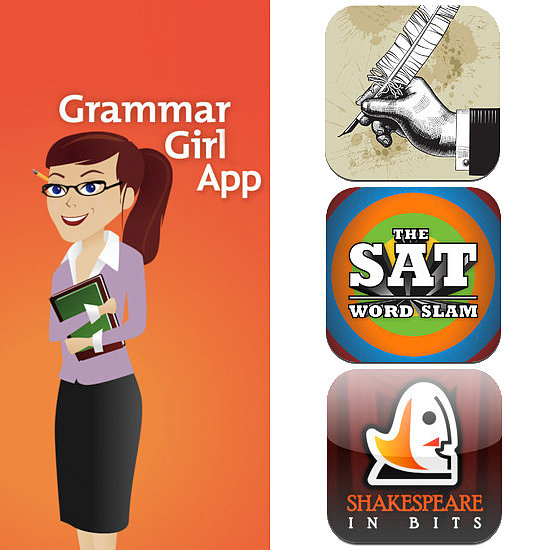 Whether you're a high schooler preparing for an AP English Language or Literature exam or a college student in a prose seminar, keep up your intellectual fitness this Summer and download our picks for the best English and grammar apps.
SAT World Slam ($4)— Take on the SAT, ACT, GRE, LSAT, or TOEFL with this vocabulary app that uses humor and rhyming to help you commit tough words to memory. It's also a great app if you just want to expand your vocabulary.
Literary Analysis Guide ($2) — Break down poetry, prose, and rhetoric with the app's elements of literary analysis "wheels" that visualize different terms and styles. It's an excellent guide for all levels of schooling.
Grammar Girl's App ($2) — Get instant access to the popular grammar podcast reviewing "quick and dirty tips for better writing" such as "5 Uncommon Figures of Speech to Spice Up Your Writing".
A Shakespearean guide, vocab quizzes, and more after the break.