Extra! Extra! Yahoo just announced [1] it's launching a news app that promises to change the game by delivering short pieces of news via digests on the daily. What we love about the app more than its content is that it's actually really pretty — and super easy to navigate. If that still doesn't impress you, though, we've handpicked six other mobile news apps you need to download now. Whether you're looking for breaking news, more summarized snippets, or updates from your favorite podcasts, these apps are here to help. They're all user-friendly and customizable, so you no longer need to fret about being out of the loop (as if you ever were!).
Source: Instagram user robsonben [2]
Yahoo News Digest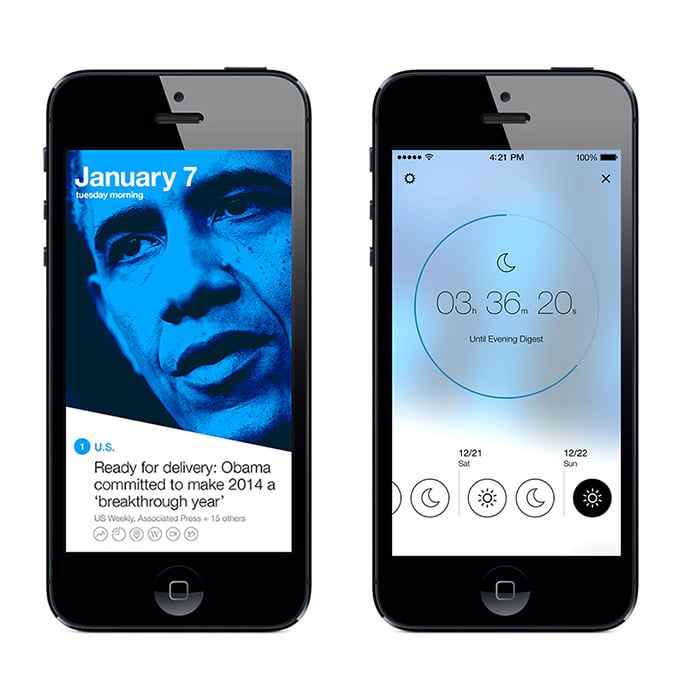 The newest to the game, the Yahoo news app [3] (free) summarizes all the news you need to know through digests that are delivered twice a day, in the morning and evening. Taking snippets from multiple sources, you get essential bits and pieces of information — like quotes, images, infographics, and maps — from different stories until you scroll all the way down. Once you see the "Done" sign, you know you've read through the whole digest and caught up with the top important news that day.
NY Times app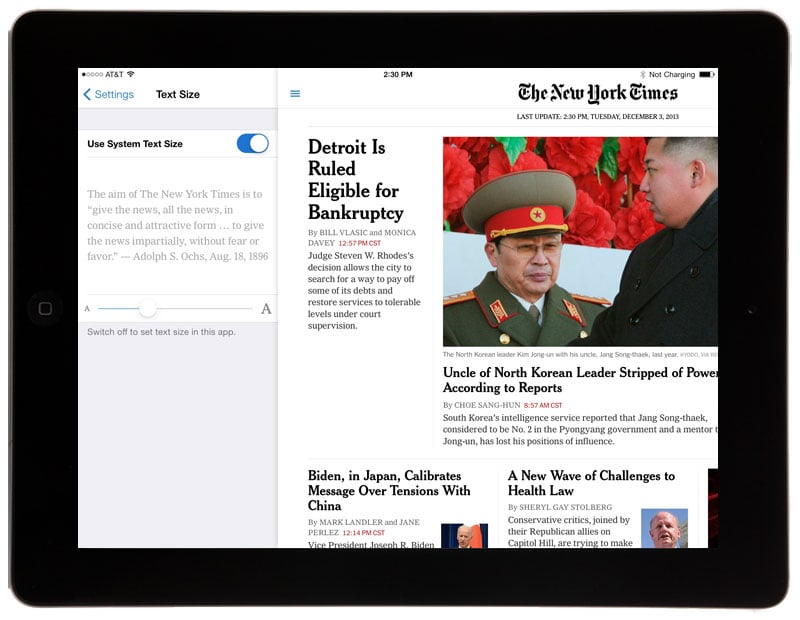 While the New York Times app [4] (free) doesn't necessarily pull news from different feeds, it's extremely clean and user-friendly. The multimedia features and photo slideshows are stunning, and it's easy to share content across your social media channels. You can even add your favorite blogs to your "section list" so they are always easily accessible. Readers can enjoy three free articles per day (unlimited access if you're a subscriber).
Stitcher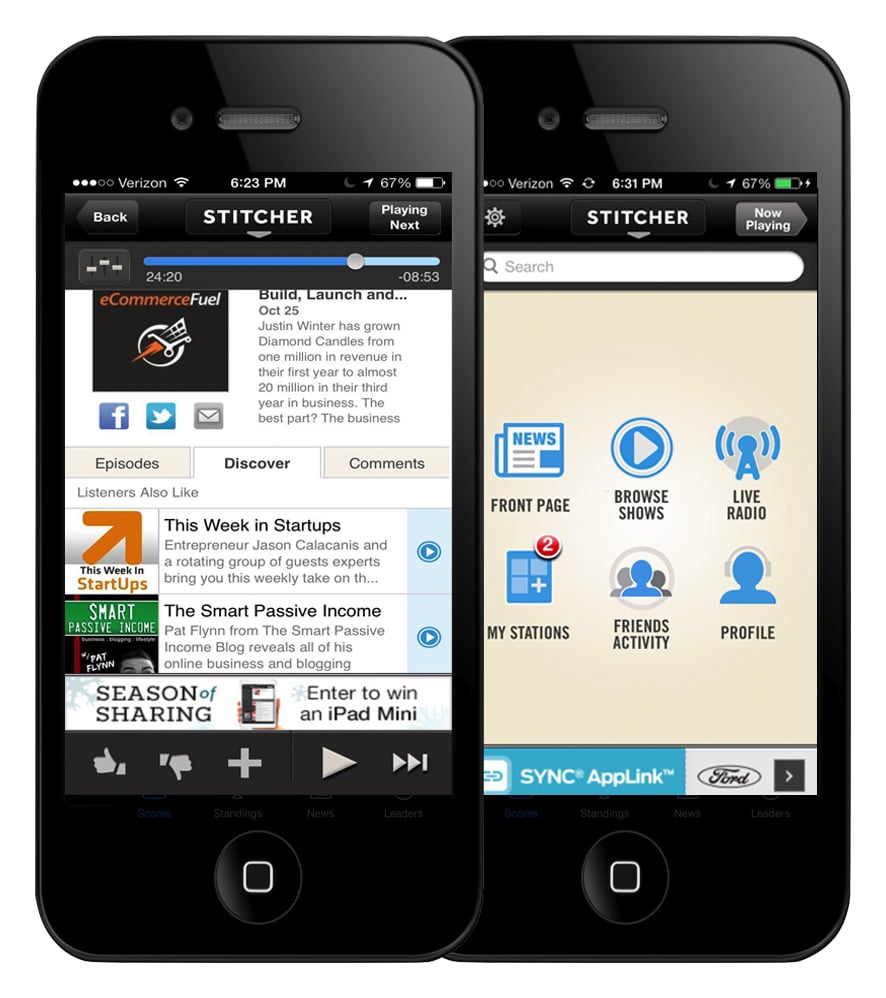 If you find the podcast world overwhelming and hard to keep up with, download Stitcher [5] (free). It allows you to listen to over 20,000 shows, podcasts, and live stations from your phone. Consider it the Pandora for news; you can listen to the programming of your choice, access breaking news, and discover new shows. Your commute to work just got more entertaining . . .
Pulse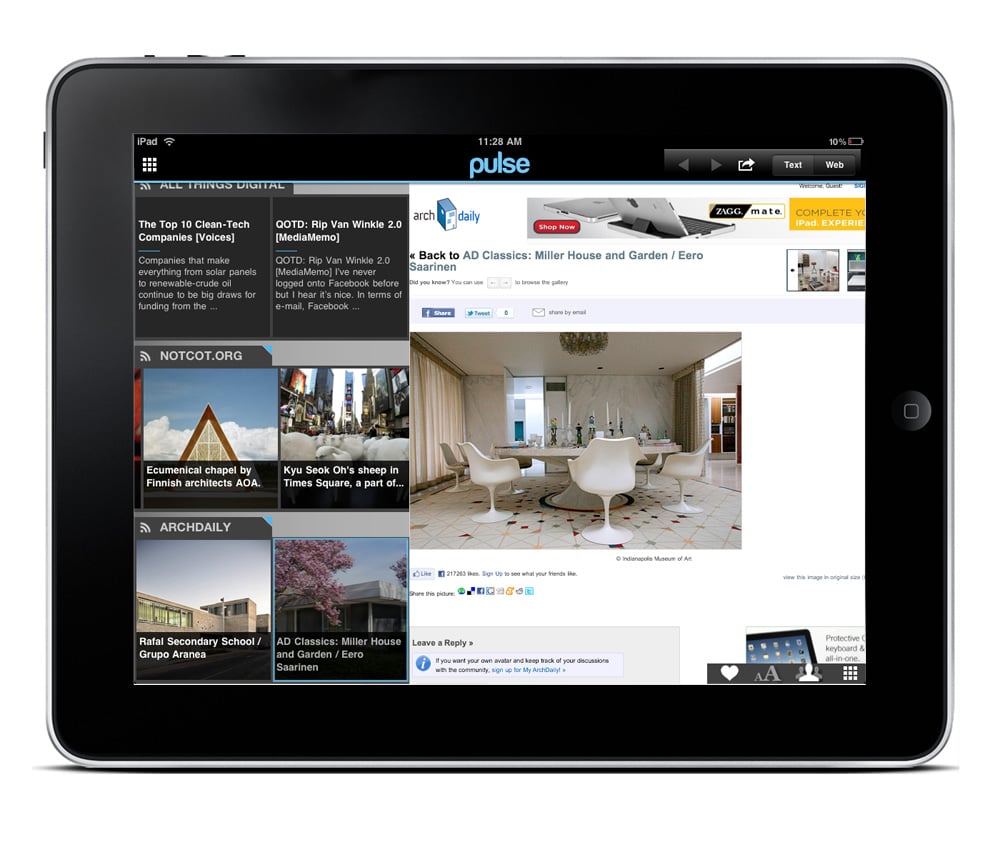 While Pulse [6] (free) has features similar to other news apps, the beautiful interface makes it stand out. This streamlined news reader allows you to curate interests (including your social media networks) into specific feeds by topic. You can discover new and noteworthy publishers and save favorite stories to read later.
Circa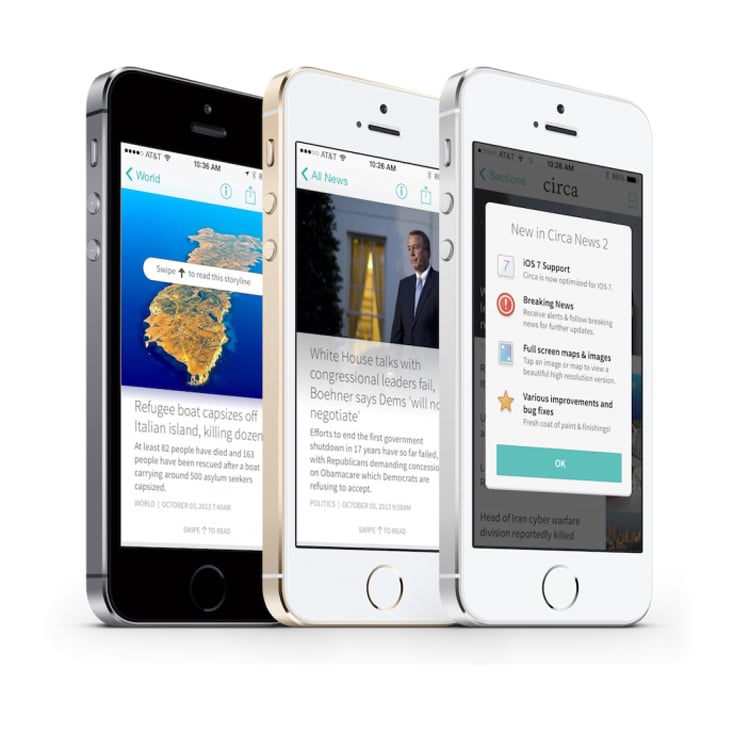 If you're looking for news that gets straight to the point, download Circa [7] (free). Unlike other apps that simply pull stories from across the web, Circa's editors gather breaking news and summarize essential points like facts, quotes, and photos. These snippets are easy to read on the go and make keeping up with current events extremely easy. Don't worry; if you want to read the entire article or access updates as a story evolves, you can do that too.
Associated Press App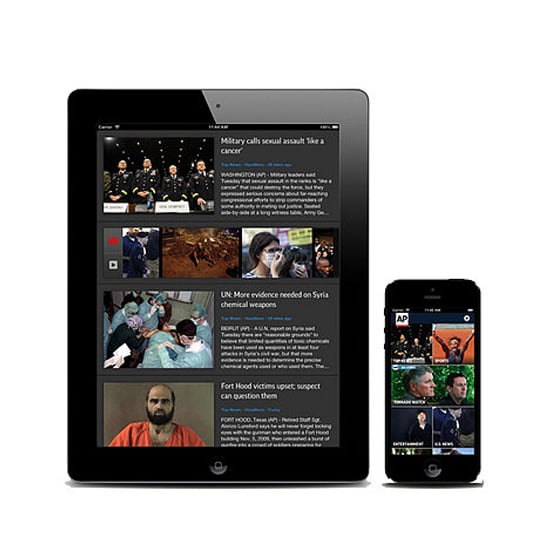 The AP app [8] (free) is great if you're a breaking-news junkie. Now a news source relied upon by thousands of newspapers and broadcasters worldwide can be accessed on your phone in layouts that suit you. It's simple to use and a great way to access stories from local newspapers as well.
Flipboard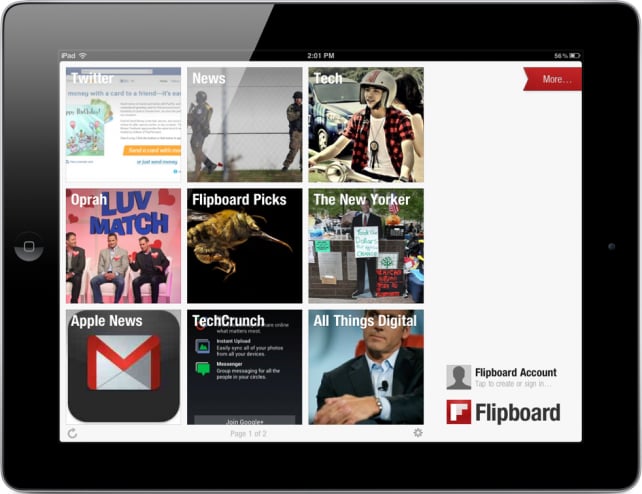 Downloading Flipboard [9] (free) is like creating your own custom magazine for news. It's the easiest and most visually appealing way to access, view, and share all the news you care about. The coolest part is the ability to add your social networks, so you can easily access breaking news from feeds like Twitter without having to open each app separately. If you're in a rush, you can also save the stories you want to read for later.