You don't have to wait for the next meteor shower [1] to get in some quality star-gazing. From Chicago's Adler Planetarium to the Samuel Oschin Planetarium at the Griffith Observatory in LA, we're taking a look at some of the best planetariums to visit across the country. Revolutionary technology, high-tech dome theaters, and entertaining IMAX movies make these museums a must for anyone who's into astronomy.
Source: Flickr user ariggall [2]
Adler Planetarium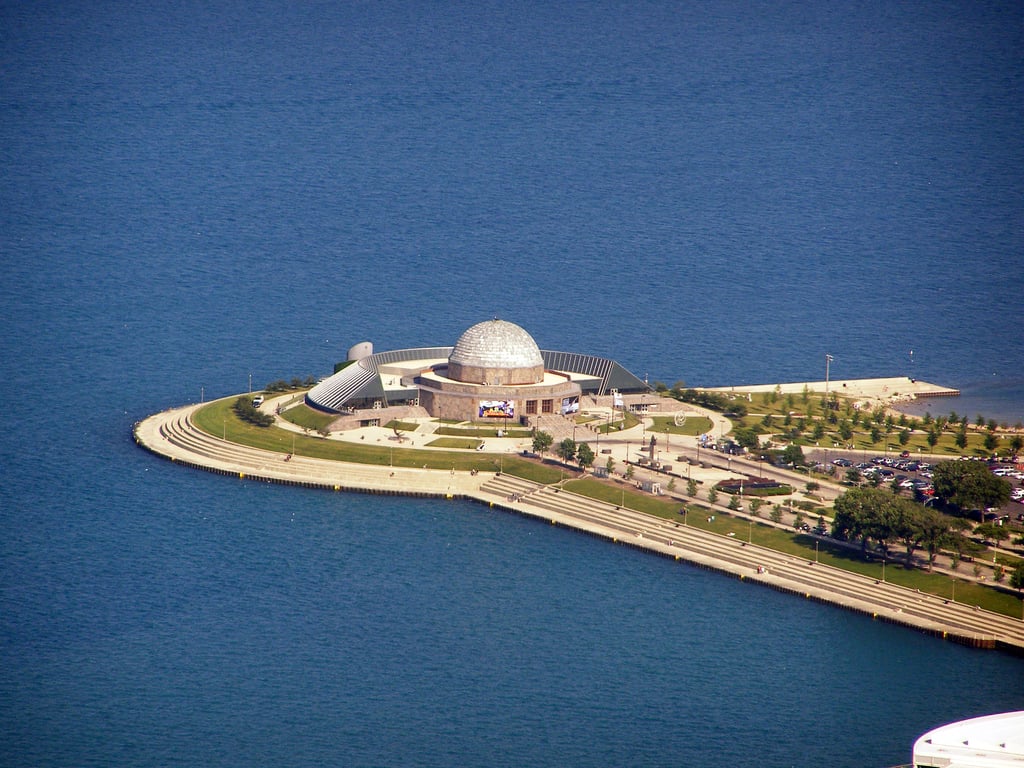 City: Chicago, IL
Why you should visit: Located right on Lake Michigan, Adler Planetarium [3] includes three theaters and several space science exhibitions, plus daily activities and special events.
Source: Flickr User Sean Hayford O'Leary [4]
Burke Baker Planetarium at the Houston Museum of Natural Science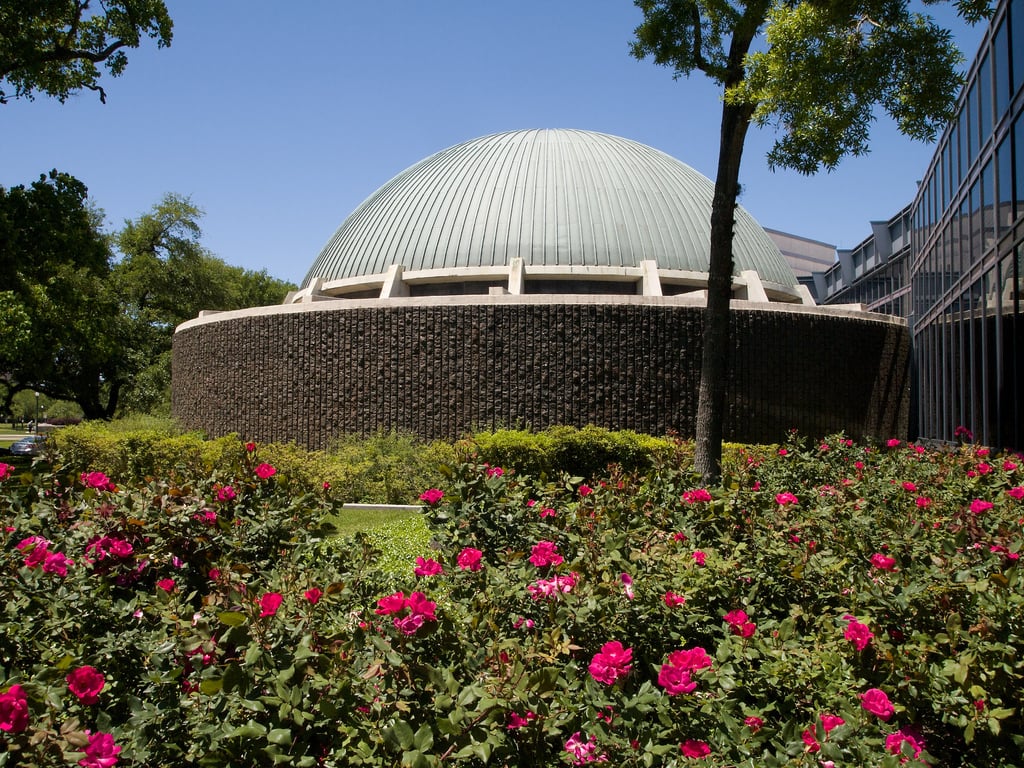 City: Houston, TX
Why you should visit: First opened in 1964, the Burke Baker Planetarium [5] is the same dome theater that's used to train NASA Space Shuttle astronauts in identifying starfields. The computerized SkySkan Digital Sky projector is the most advanced in the world, so you're sure to see the latest in planetarium technology.
Source: Flickr User Etee [6]
Morrison Planetarium at the California Academy of Sciences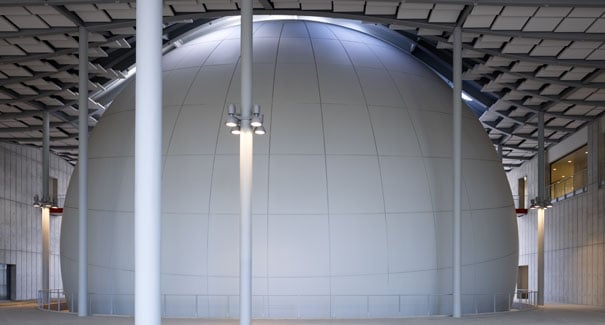 City: San Francisco, CA
Why you should visit: As the largest all-digital planetarium in the world, Morrison Planetarium [7] features a huge dome with a 90-foot diameter and a state-of-the-art projector.
ExploraDome at the Bell Museum of Natural History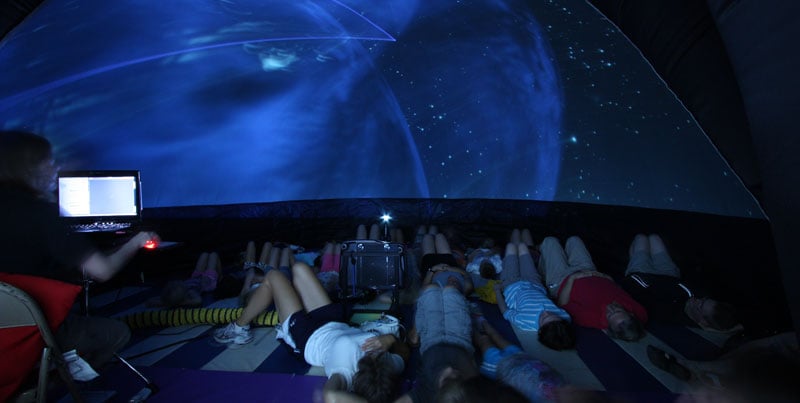 City: Minneapolis, MN
Why you should visit: Found at the Bell Museum of Natural History [8], the ExploraDome is a portable, hands-on environment where you can virtually travel to the edge of the universe.
Hayden Planetarium at the American Museum of Natural History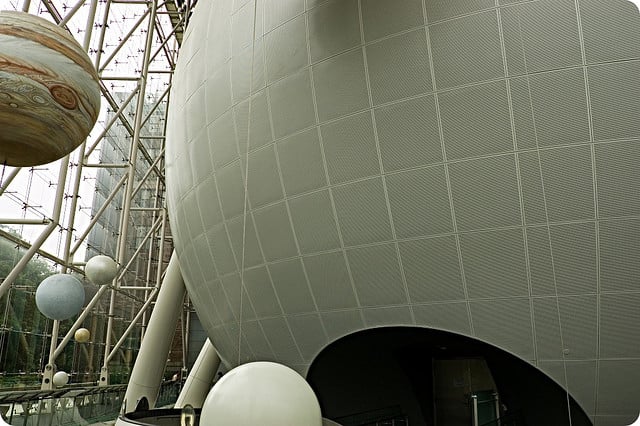 City: New York, NY
Why you should visit: At the Hayden Planetarium [9] — first opened in 1935 — you can watch IMAX shows, check out the special exhibits, or listen to monthly lectures from notable astrophysicists and authors. Plus, Neil deGrasse Tyson is the planetarium's director — geek we love sighting, perhaps?
Source: Flickr User Adam Riggall [10]
Samuel Oschin Planetarium at Griffith Observatory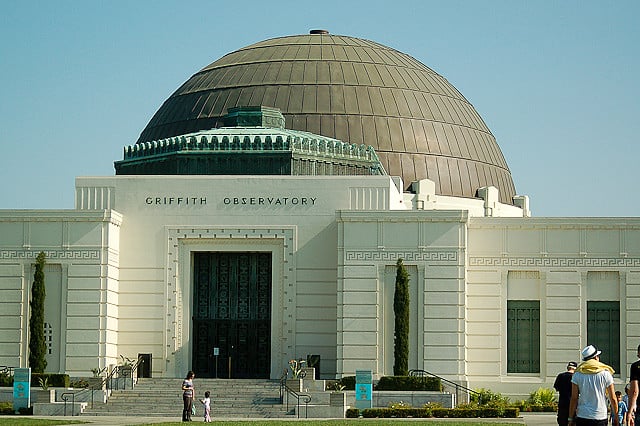 City: Los Angeles, CA
Why you should visit: The Samuel Oschin Planetarium [11] is home to the Star Project Zeiss Universarium Mark IX, one of the world's largest aluminum domes, a 300-seat theater, and a spectacular view of LA.
Source: Flickr User Timothy Toile [12]