Best Weather Apps
Is It Getting Hot in Here? 7 Weather Apps For Summer Sun Forecasting
Today's forecast? App-y. Weather apps are a dime a dozen — in fact, one comes standard with all phones! But we've sifted through the muck and found mobile iOS apps with beautiful interfaces that'll tell you when the Summer sun is out to play and how long it's here to stay.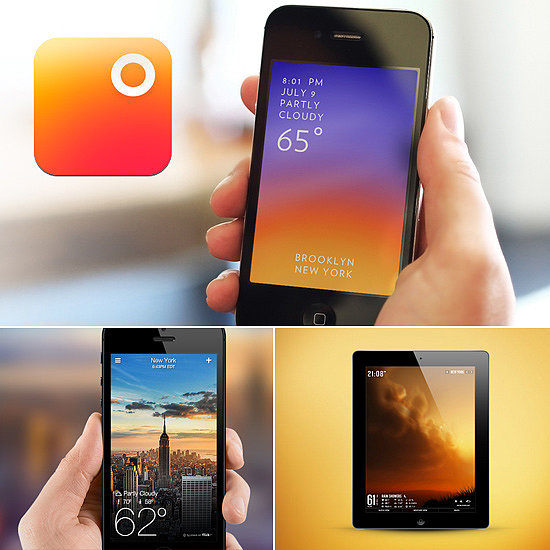 From highly detailed weather reports to truly minimalist forecasts, we've got the right download for your iOS device. Whether you're planning for a trip or just the day ahead, here are five of the best weather apps to keep you on top of the latest meteorological conditions.
There's more meteorological goodness after the break.
Vycloud ($1) — Fun animations make this app sparkle, but it's packed with tons of info, too. Vycloud tells you humidity, wind speed, cloud cover, barometric pressure, and more, in addition to the basics.
Dark Sky ($4) — Rain, rain, go away! Dark Sky specializes in precipitation and creates custom forecasts based on precise location and gives minute-to-minute predictions. The latest update added push notifications that send an alert if you're in the path of a storm.
Breezi ($2) — Weather simpletons need look no further than Breezi, a truly minimalist, bare-bones app. Bright cards (the color reflects the temperature) display the current location's weather, highs and lows, and a forecast icon. Tap the bottom button to reveal a three-day forecast.