Any true TV show fan knows you can't just talk the talk — you have to walk the walk. And when it comes to repping a favorite series, there might not be bigger devotees than those of The Big Bang Theory. If you're one of 'em, then you'll love these iPhone and iPad cases that feature your favorite geeky characters and lines from the show. Enjoy!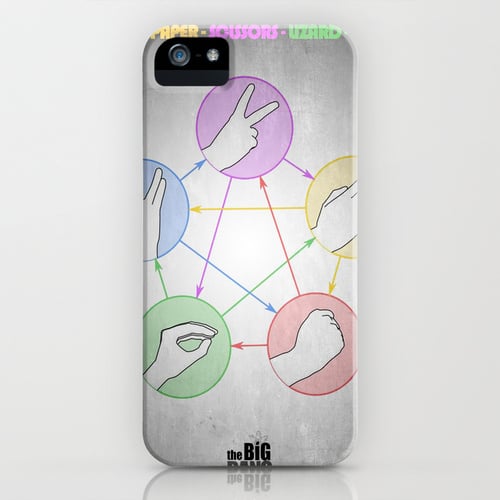 Show off your rock, paper, scissors, lizard, Spock skills with this iPhone case [1] ($35).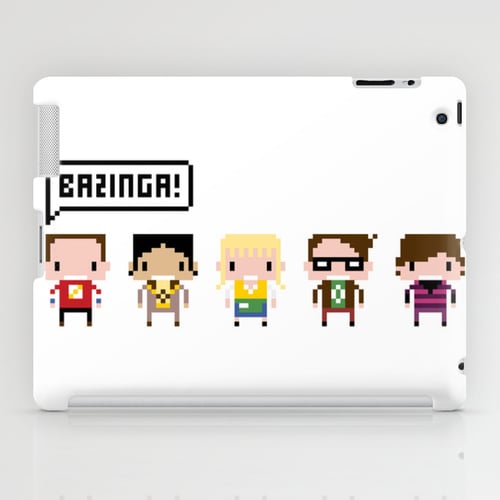 A pixel iPad case [2] ($60) of the cast is one way to go.
Whoa, this iPhone case [3] ($35) is all kinds of vibrant.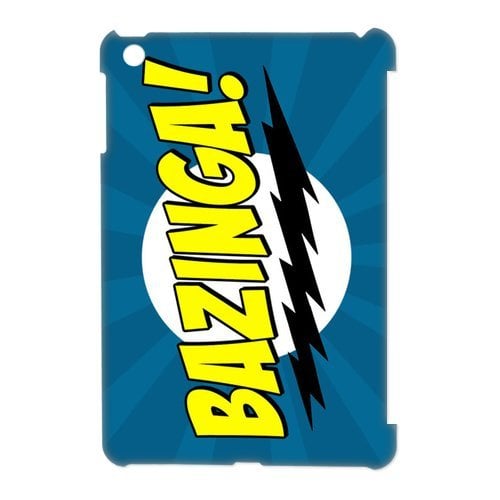 Channel your inner Sheldon with this Bazinga iPad mini case [4] ($21).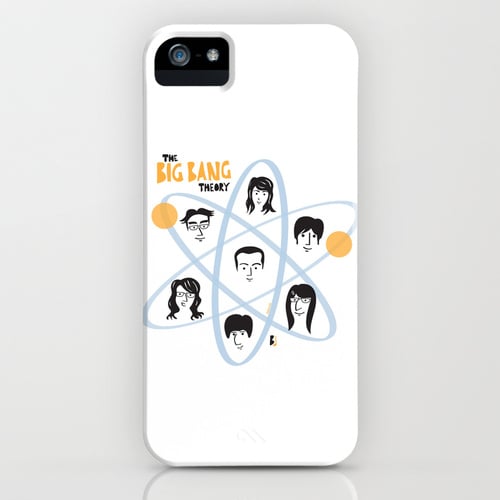 Gang's all here in this iPhone case [5] ($35)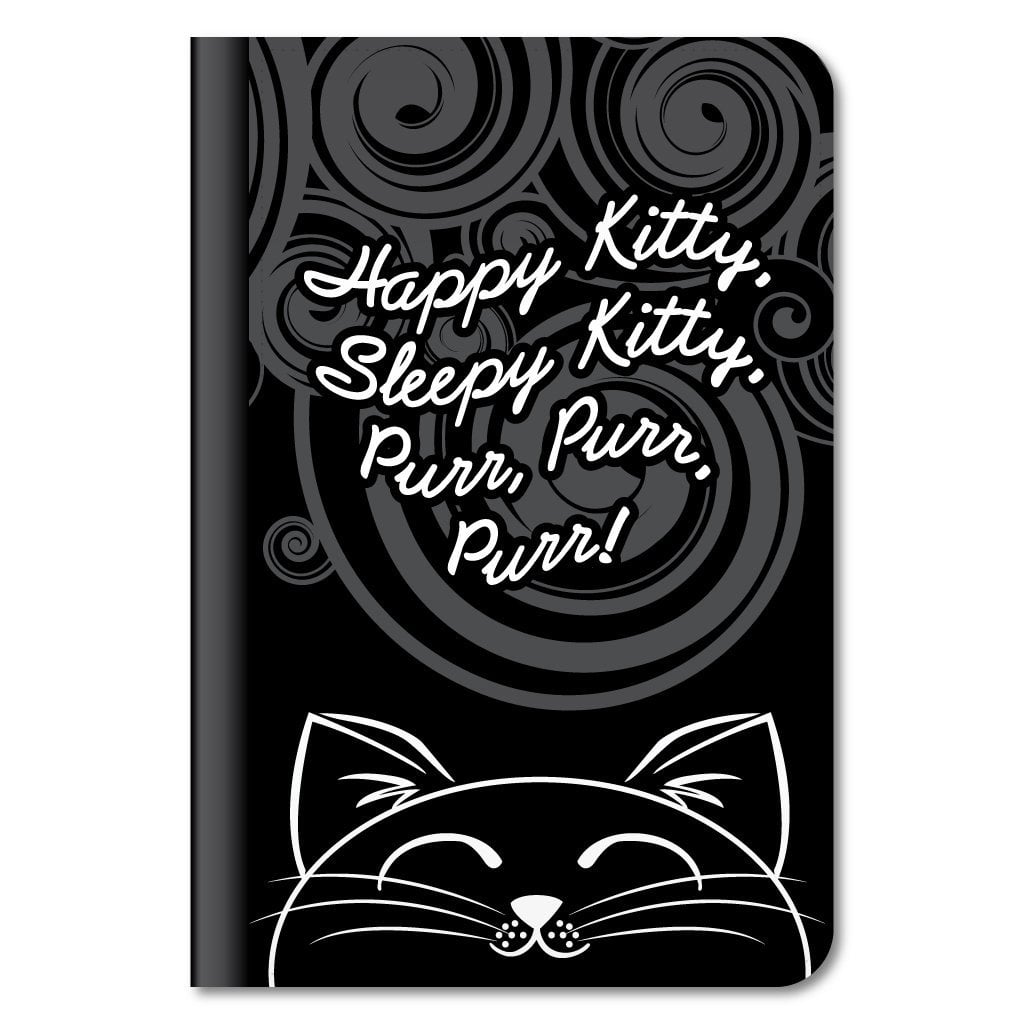 Happy kitty, happy iPad [6] ($28) owner.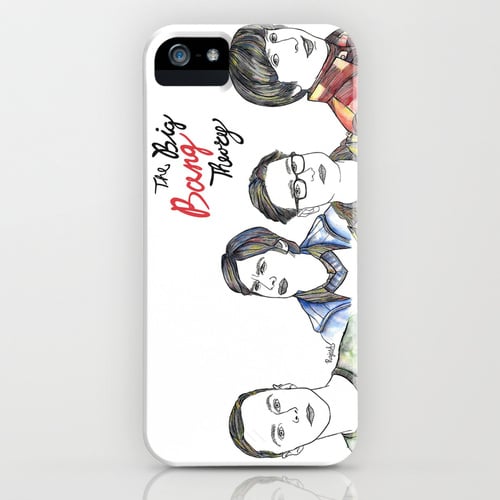 This phone case [7] ($35) takes fan art to a new level.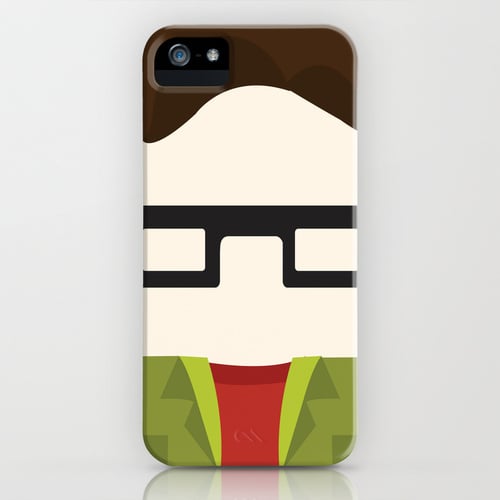 Take Leonard everywhere you go thanks to this iPhone case [8] ($35).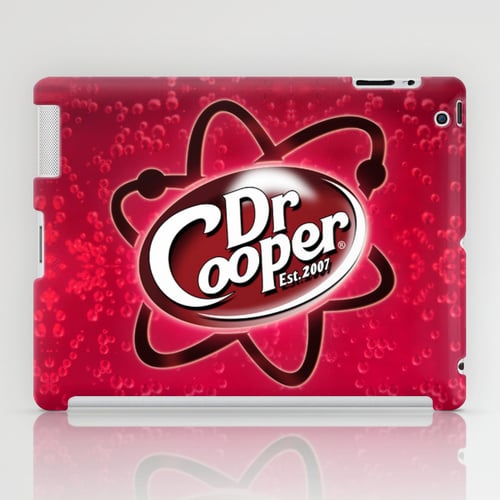 Page Dr. Cooper with this familiar-looking iPad case [9] ($60).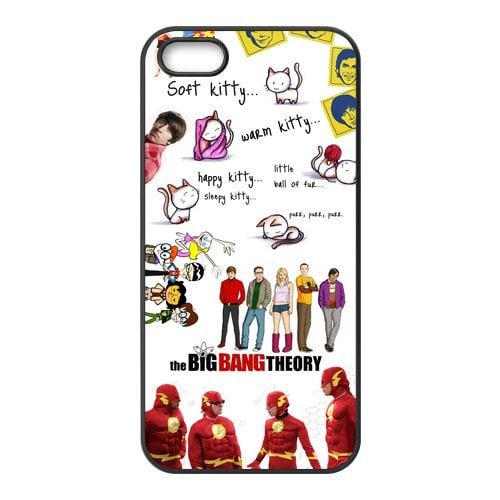 All your favorite iterations of the show are right here [10] ($14).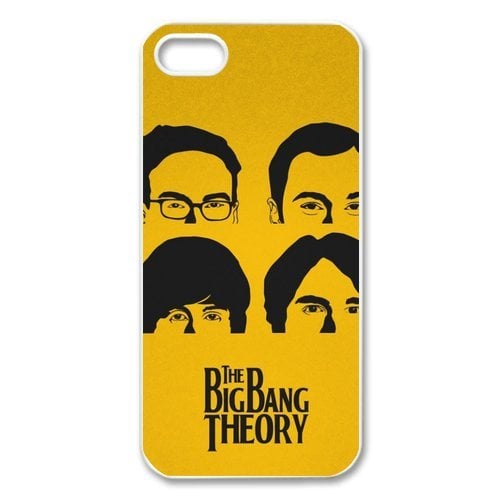 This cover [11] ($16, originally $31) remind anyone else of the Beatles?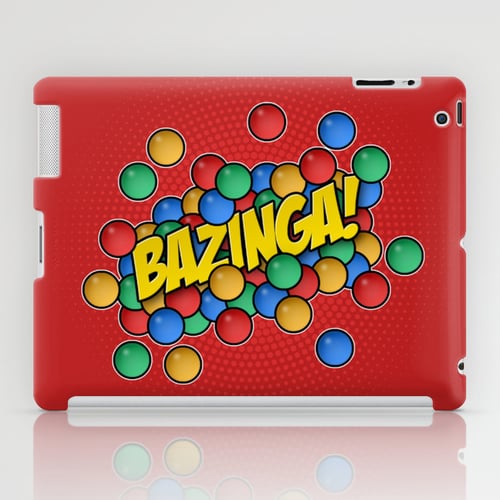 Protect your iPad with this rockin' Bazinga case [12] ($60) reminiscent of one of the show's most recognized scenes.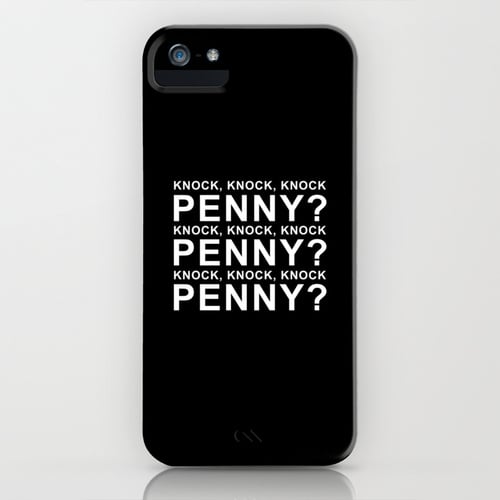 Make like Sheldon and his infamous knock with this knock, knock, knock Penny iPhone case [13] ($35).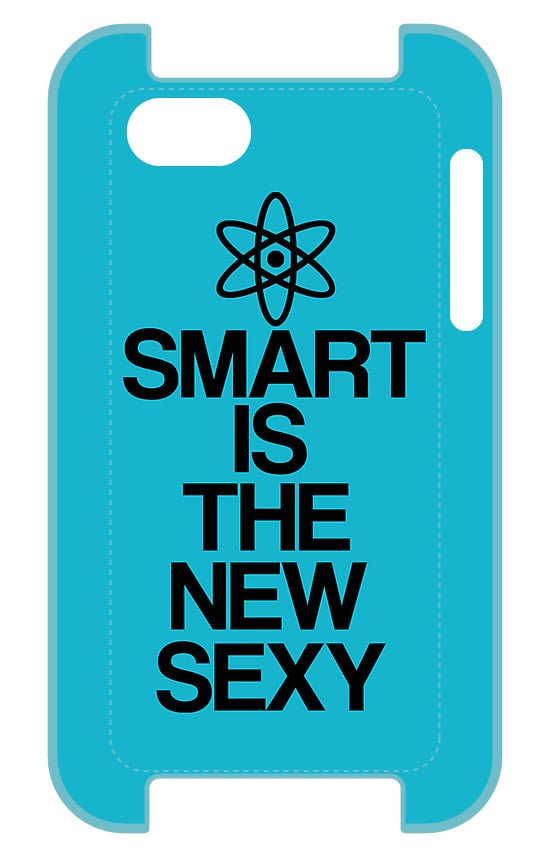 Get your friends talking by borrowing a line from the show with this smart is the new sexy iPhone case [14] ($37).