Get biking while the Sun's still out! We're turning our favorite human-powered machines into high-tech transporters with gadgets. Pledge to put one less car on the road [1], and scroll down to see which gear will make your bike ride safe and efficient. These accessories are jaw-droppingly cool — we dare you not to buy them all!
Skylock, the Keyless U-lock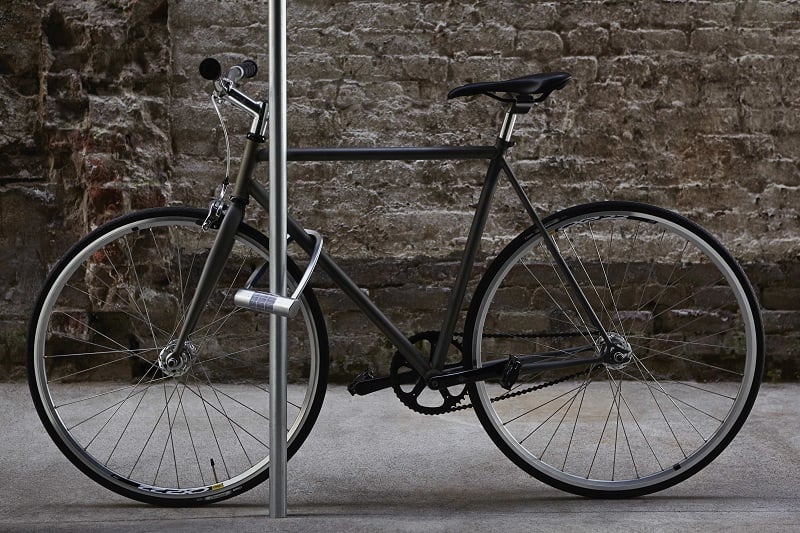 Skylock [2] ($159 to preorder, ships 2015) is a Bluetooth-enabled, solar-powered lock that automatically unlocks when you approach, and it locks automatically when you snap the shackle into the lockbar. If your phone dies, just enter in the numeric code you chose during initial setup manually. If someone attempts to steal the bike, Skylock will send an alert.
Can't wait until 2015 for a keyless U-lock? Check out an alternative, Bitlock [3], which ships November 2014.
The Skylock App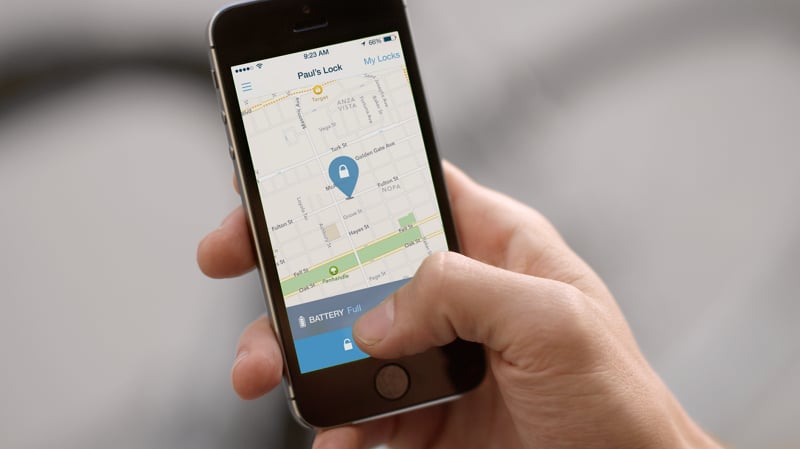 With the app, share your bike's location and access to friends and family so you can host your own bike-share system.
Hovding, the Invisible Bike Helmet
Hovding [4] ($403) is an "invisible" airbag helmet that will inflate when it senses an accident. A tiny gas inflator in the back collar deploys the hood-like nylon fabric.
Handleband, the Phone Bike Mount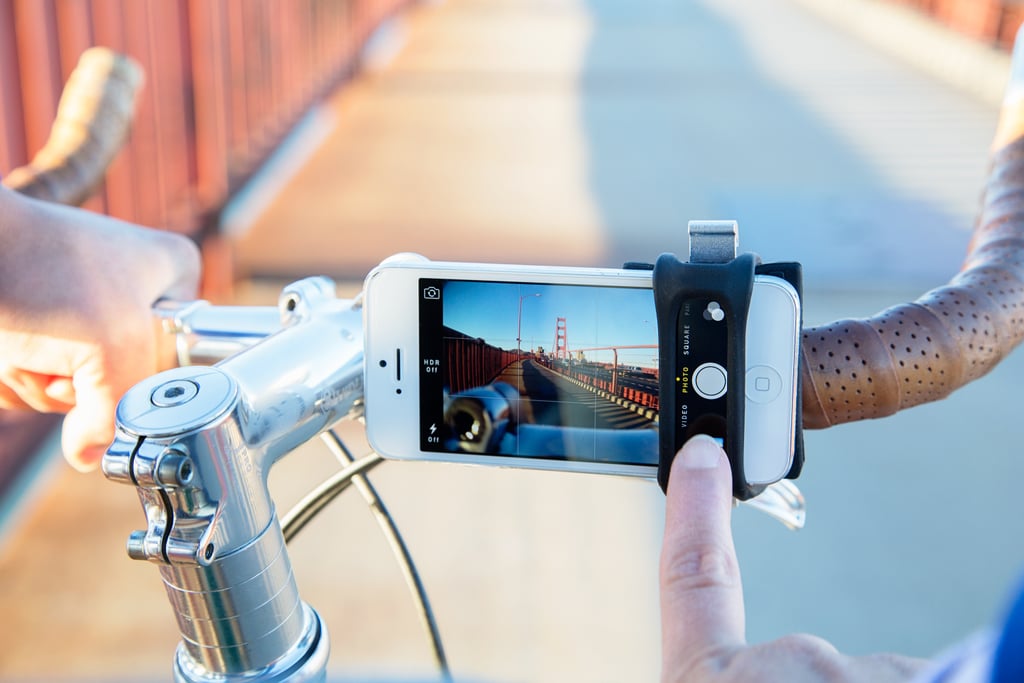 There are lots of mounts on the market, but Handleband [5] ($20), compatible with all phones 3.6 inches wide, stands out because of its simple form factor, secure grip, and affordability. The window offers full access to apps like camera and the ability to slide to unlock.
Bikelane, the Bike-Path Projector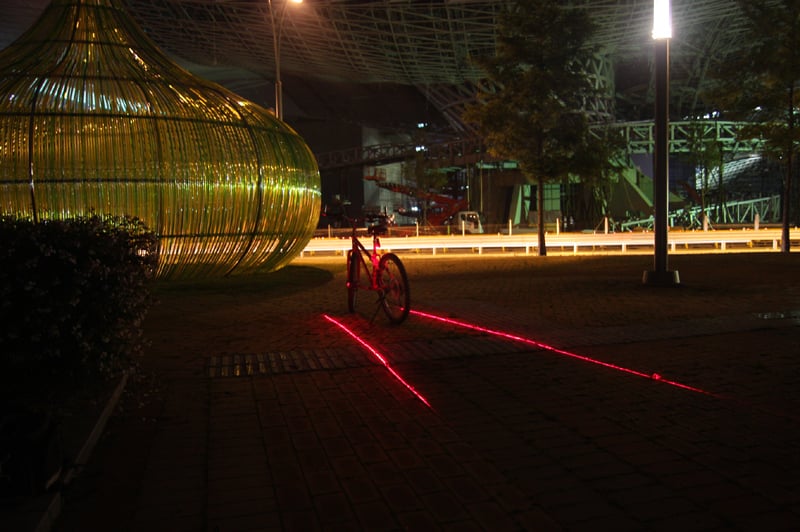 Bikelane [6] ($40) is the ultimate accessory for night riding because it's equipped with two red lasers that project a bike lane onto the road where there isn't one.
Lumen Bike Deposit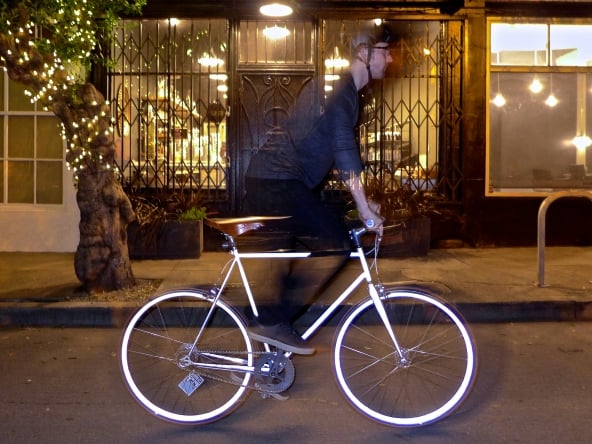 The Lumen Bike Deposit [7] ($500) is painted with a retro-reflective coating embedded with hundreds of thousands of tiny transparent spheres so it glows when headlights hit it.
Ecoxpower, the Device-Charging Bike Light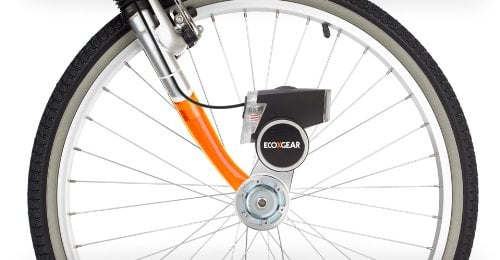 Peddle your own power with Ecoxpower [8] ($200), which can keep a phone or GPS charged as long as you peddle three miles per hour or faster.
Turn Signal Light Gloves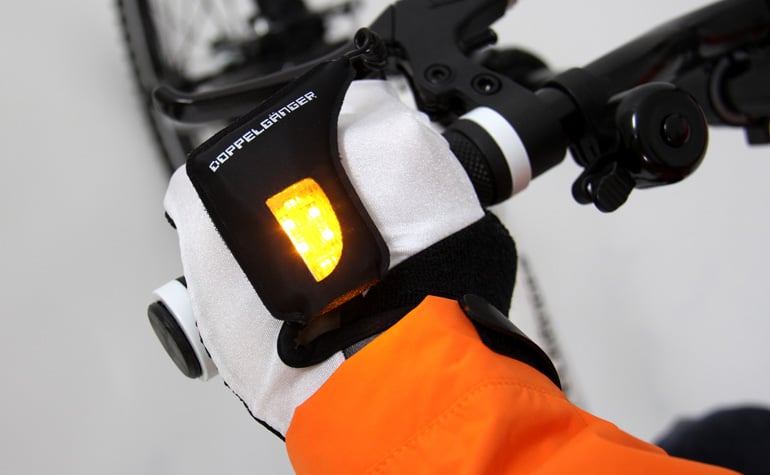 Doppelganger's turn signal gloves [9] ($40) have LED lights that serve as turn indicators during night rides when hands are not as visible.
BoomBottle, the Portable Speaker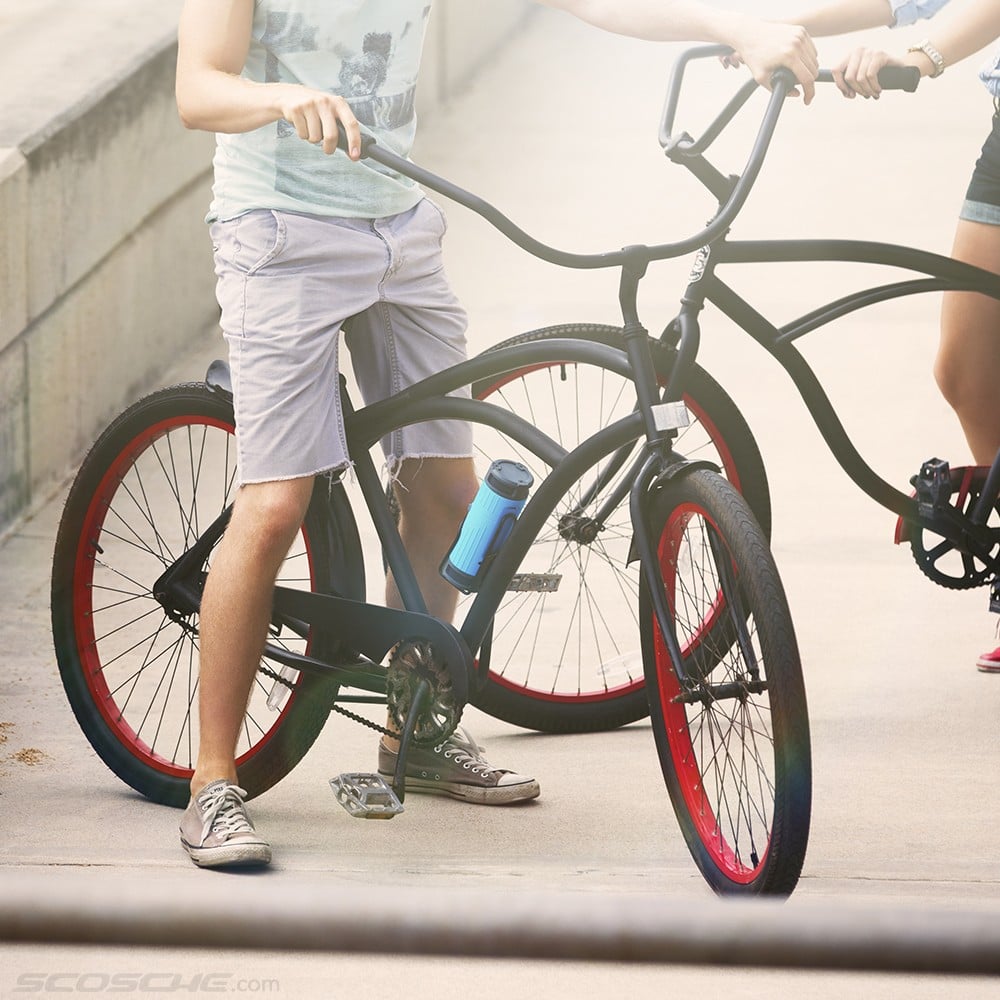 BoomBottle [10] ($130) is a rugged outdoor Bluetooth-enabled speaker that fits in any bike's standard water bottle cage.
Revolights, the Light-Up Wheels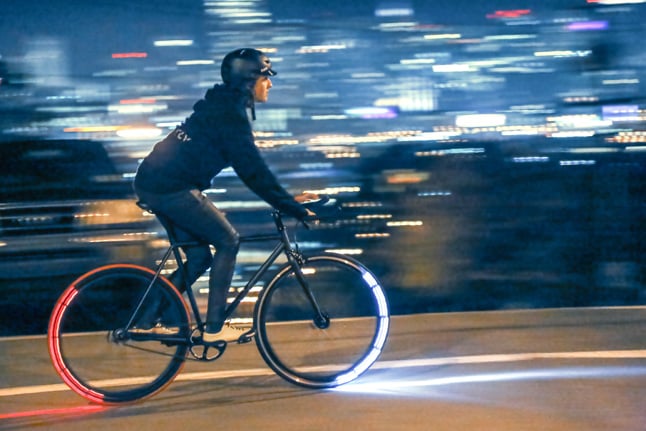 Revolights City v2.0 [11] ($229) are smart wheels with attached LED lights that are synchonized to your speed, so the front wheel acts as a legal headlight and the back wheel as a functional brake light.