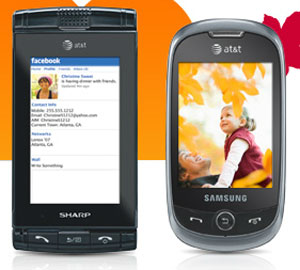 If wireless products are topping this year's present wish lists, AT&T has you covered with a Thanksgiving weekend of promotions. Starting at 12:01 a.m. on Black Friday,
AT&T's website deals page
will unveil sales on touchscreen devices (yes, including tablets) with new gadget deals rolling out each day through Monday. The rest of the weekend features:
Saturday, Nov. 26 — All Windows 7 and certain Android devices are available for one cent.
Sunday, Nov. 27 — The BlackBerry 9860 is one cent and HTC's Red Inspire is $30.
The deals come with a few strings; all require a two-year service plan, smartphones require AT&T voice and the minimum $15 monthly data plan, and messaging devices must be purchased with a minimum $20 monthly messaging plan. Be sure to check out our Black Friday deal roundup page for more Black Friday deals.