The sexy black Wii has been entertaining Japan since last year, but on May 9, residents of the US can finally get their hands on one — along with bonus games and accessories in the new standard Wii bundle.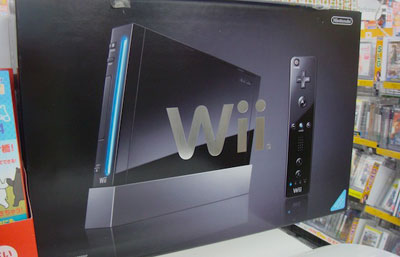 Coming stocked with
Wii Sports Resort and Wii MotionPlus
(as well as the über-famous
Wii Sports
), the new Wii bundle will set you back $200 and comes in your choice of either a white or black console. That's a big savings, considering the Wii MotionPlus adapter and the
Wii Sports Resort
game retail for
$20
and
$50
(respectively) when bought separately. This bundle will become standard fare for gamers after next week, so if you darker-hued lovers want to coordinate all of your gadgets and consoles, now is your chance!