BlackBerry Ban in UAE
United Arab Emirates Bans BlackBerrys Starting in October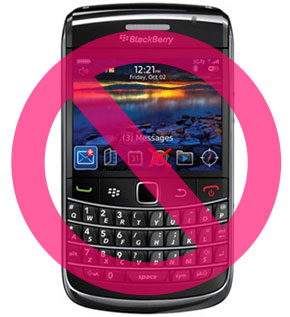 It's a good thing the ladies of Sex and the City 2 traveled to Abu Dhabi when they did. Officials in the United Arab Emirates — where Abu Dhabi is the capital — have Banned BlackBerrys from the country completely. Want to know why? Find out more, as well as what prompted the action after the break.
Apparently, the powers that be were not happy that they couldn't monitor how people were using their devices. Their solution? A ban, which not only includes BlackBerry devices themselves, but encompasses Internet, email, and instant messaging capabilities on the smartphones beginning in October. According to the BBC, the ban could be a way of pressuring RIM to release users' communication data "when necessary." So far, no news of any intended changes from RIM.
Miranda Hobbes wouldn't have made it a day in Abu Dhabi without her precious BlackBerry — and if Carrie couldn't have used hers to call home, who knows how the Aidan "situation" would have ended!