The BlackJack II by Samsung: Yay or Nay?
Like us on Facebook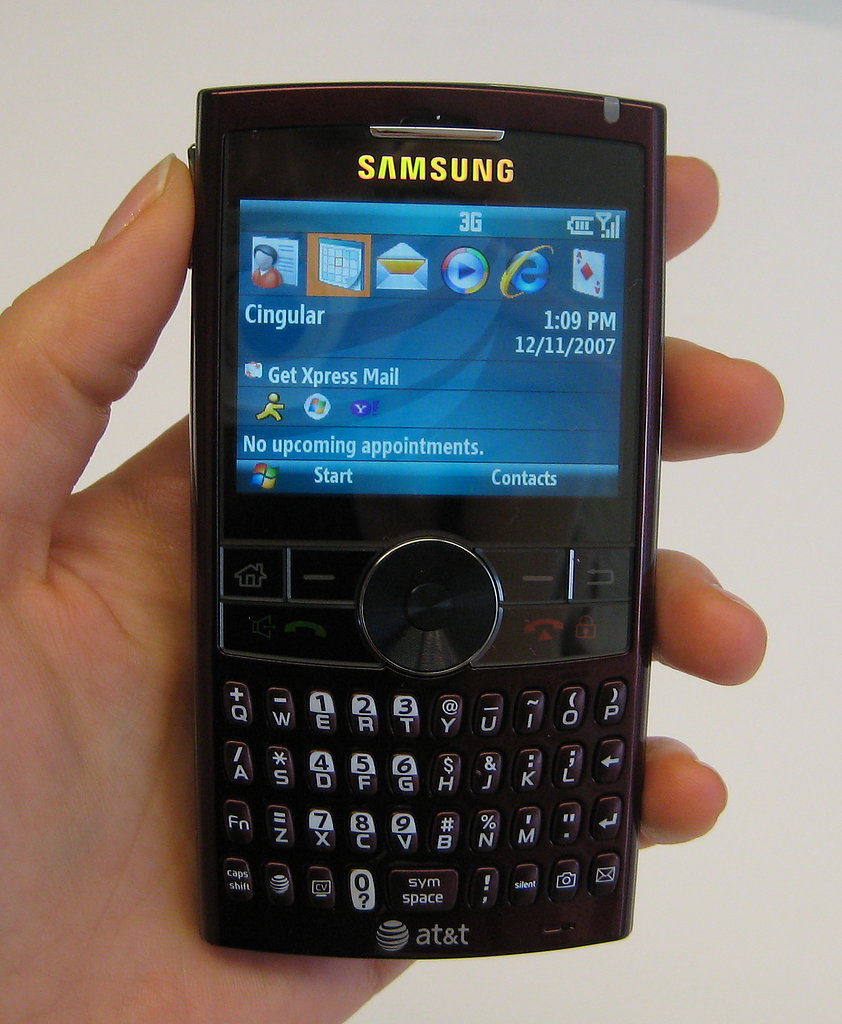 1
The BlackJack II by Samsung: Yay or Nay?
After my brief encounter with the BlackJack II at the Samsung/AT&T launch party in LA, I knew that I needed a one-on-one test drive session with this new sleek smartphone. What's great about this wine colored phone is the fact that it is lightweight, yet it feels sturdy and durable. Since the back is lined with a soft leather-like material, you can easily grip the phone in your hand while making a call or checking messages. The most appealing features of the BlackJack II include the internal GPS which comes with the latest version of TeleNav GPS, Windows Mobile 6 functionality and the included AT&T video share capable SIM card. Also included is a standard 2.0-megapixel camera, bluetooth technology and a QWERTY keyboard with front jog wheel. What's not so hot about this phone you ask? There's no WiFi, but I think the GPS makes up for it! Priced at $150 with a 2-year contract and when you purchase it online.