Breaking Bad's final season is under way, but if you're not caught up, avoid online spoiler landmines at all costs. The series' shocking last episodes are upon us, and you'll want to soak up every nail-biting moment. Steer clear of spoiler heartache without having to give up the Internet with a few digital friends that'll keep the web from ruining Walt and Jesse's perilous exploits.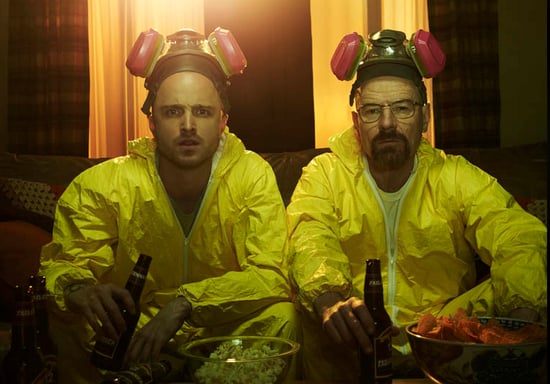 Silencer [1] (free) — This Chrome extension offers "Mute Packs," which blocks a variety of related terms on Twitter and Facebook, for shows like Orange Is the New Black, Game of Thrones and, of course, Breaking Bad. Silencer also mutes specific keywords or followers.
Tweetbot [2] ($3 iOS app, $20 Mac client) — This Twitter client is perfect for power users. In addition to multiple account support and smart gestures, you can mute keywords [3], conversations, mentions, and more. The killer feature is the ability to set a time frame to stay temporarily spoiler-free.
Tumblr Savior [4] — Keep GIFs from the last episodes of Breaking Bad from your Tumblr feed with this work-around script that blocks specific tags.
CommentBlocker — The browser extension for Firefox [5] and Chrome [6] combs through comments to ensure that one of the most unsuspecting spoiler landmine — the comments section — doesn't give the season's surprise plot twist away.
Source: Frank Ockenfels / AMC [7]