Caprica Recap Quiz 2010-02-22 10:00:44
Caprica Recap Quiz: Episode 3, "Gravedancing"
And we're back! It's been a few weeks since the last episode of Caprica, but that doesn't mean that the tension has cooled off. This week, Daniel Graystone headlines a popular talk show, when as usual, all hell breaks loose. Did you catch the episode? If so, find out how well you were paying attention to the details with this quiz.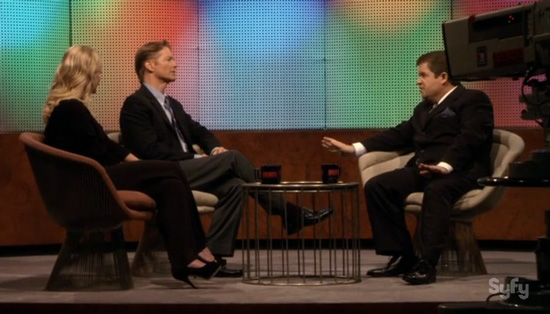 Photo courtesy of SyFy