Caprica Recap Quiz 2010-03-01 07:30:48
Caprica Recap Quiz: Episode 4, "There is Another Sky"
Caprica is getting good, y'all! In this week's episode, we finally see more of Tamara as she navigates her way around the v-world, and witness the birth of the Cylon race. Did you catch the episode on Friday? If so, take this recap quiz and see how well you remember the details!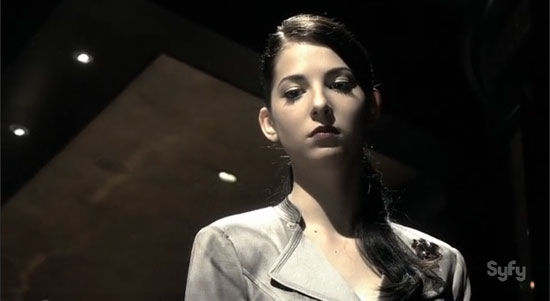 Photo courtesy of SyFy
What was Willie doing when Sam came over?
Listening to his MP3 player
Playing a virtual video game