Are you ready? Because Carl Sagan, astrophysicist, author, and arbiter of science education, is about to hit you with some profound science knowledge. This man is the master of bringing the cosmos down to a human level. In fact, he hosted a 13-part series called Cosmos: A Personal Voyage to help mortals fall in love with the universe that surrounds them.
There's a sequel to Carl's original science show — Cosmos: A Spacetime Odyssey [1], which is hosted by the Internet's favorite tweeting astrophysicist, Neil deGrasse Tyson, and airs Sunday nights on Fox. But there's a lot of reasons why you should watch the original Cosmos, too. Even though it's been over 30 years since the show first aired, the science is more relevant than ever. You can even watch the whole thing on YouTube [2].
So, go ahead: scroll down then jump right in to Cosmos: A Personal Voyage.
Source: Library of Congress [3]
Carl reminds us to be wary of what we observe . . .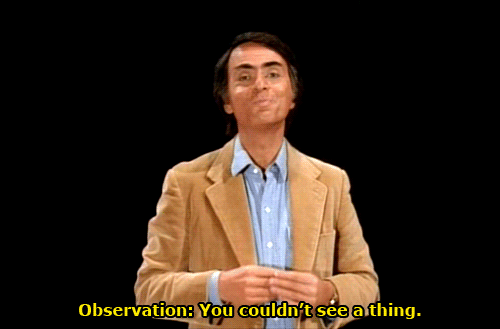 Source: PBS [4]
. . . Because dinosaurs.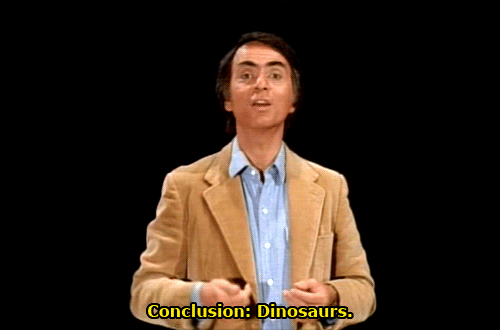 This bit on superstition about dinosaurs roaming on Venus came from episode four [5] of the original Cosmos, and it's totally worth watching.
Source: PBS [6]
Carl makes you think.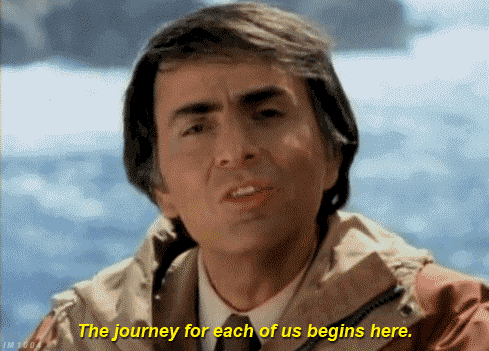 Like, a lot.
Source: PBS [7]
Carl will make you feel small and alone.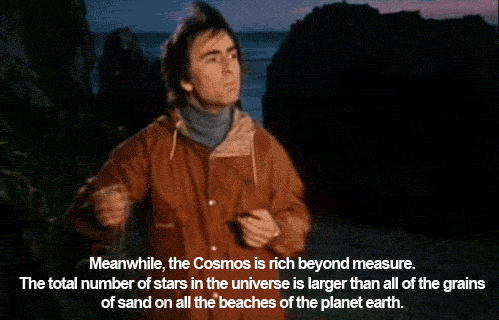 Source: PBS [8]
And then Carl will make you at home again.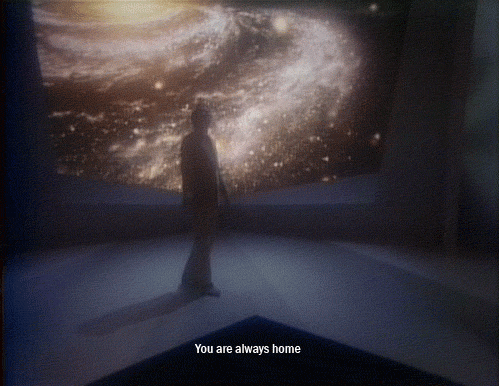 Source: PBS [9]
Carl knows a lot about the galaxy's history.
Source: PBS [10]
Carl has lots of wisdom for humanity, too.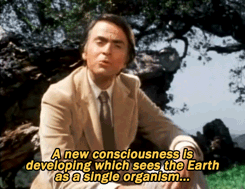 Source: PBS [11]
So let's try not to let Carl down.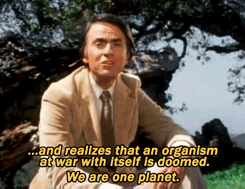 Source: PBS [12]
Watch the new and original Cosmos. It'll center you.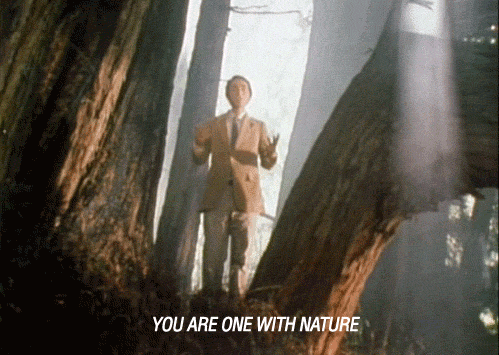 Source: PBS [13]
After a Cosmos binge, you'll be like, "Hey Carl . . ."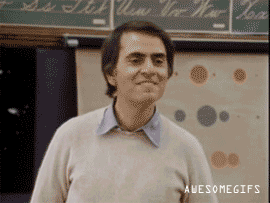 Source: Tumblr user starstuff [14]
Then you'll watch the new Cosmos, and probably cry.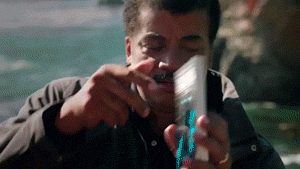 "For Neil Tyson,

With all good wishes to a future astronomer.

Carl Sagan"

IF ONLY HE KNEW.