ADVERTISEMENT ( more slides)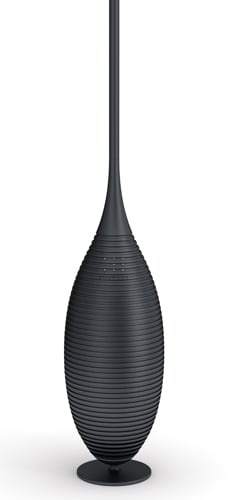 Before today if anyone would have asked me to help them find a chic air purifier I would have giggled in their face. Purifiers are one of those gadgets that remind me of a childhood filled with allergies and an over-protective mother that made me sleep next to a small army of "these are for your good" gadgets and gizmos. Never mind that they all looked like angry laser projectors. The Henry purifier is a whole new kind of household gadget that combines a fresh design - described by my friends at Crave as Penguin shaped - with function. Marketed as "slim and unobtrusive like a butler" it's known to quietly clean the air around you (meaning no Darth Vadar noises!).
The machine has a five-stage filter process that stops unwanted particles from getting through and an automatic shut-off function. Designed by Swizz Style.