Conan O'Brien Hates Commercials
Video Ads Annoy Conan O'Brien Too
Like us on Facebook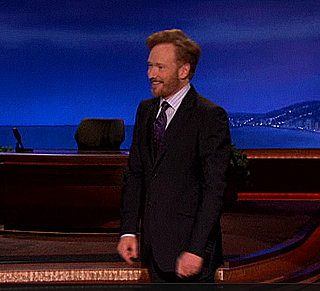 In the age of DVR and fast-forward, watching commercials during a broadcast is almost always optional. Unless, of course, you're attempting to watch a video online and can't get around the inevitable ads before the content. (Someone's gotta pay the bills, right?)

Last night, Conan O'Brien poked fun at the ads that run before videos, teasing a video of President Obama, then becoming increasingly discouraged by advertisements that seemed to get longer and longer. And when they were finally finished . . . well, you'll see. Check out the full video (um . . . after the commercial) when you read more.



For the record, you can watch full Conan show broadcasts at teamcoco.com.