Concept Gadget or Real Gadget Quiz 2010-08-09 08:30:30
Is This Gadget Real or Fake?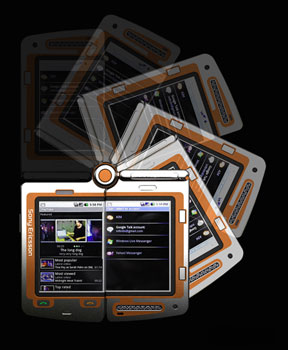 This flip phone performs way beyond your normal device. It not only swivels vertically like a regular clamshell, but it also swivels horizontally, converting into a media viewer so you can watch movies, browse the web, and check in on your favorite social media sites on a bigger screen. Amazing idea — but is it real or fake?
Is this gadget real or fake?