Lately, I've been toying around with the idea of getting a skin for my laptop [1]. Since I lug it around everywhere with me, I run the risk of damage from taking it in and out of my bag, in my luggage, or even just when it's sitting on my kitchen table. Plus, I have to admit I get pretty OCD about smudges and scratches on my precious gadgets... I'm sure you know what I mean.
But I don't want just any skin, I'd of course have to get something exciting, but not too flashy. I've shopped around, and found skins ranging from uber geeky to techie cool, and I think I've finally narrowed down my choices. But I need some help deciding! Check out some of my fave laptop skins from around the web and let me know which of these you think I should slap on my lappy!
Toxicity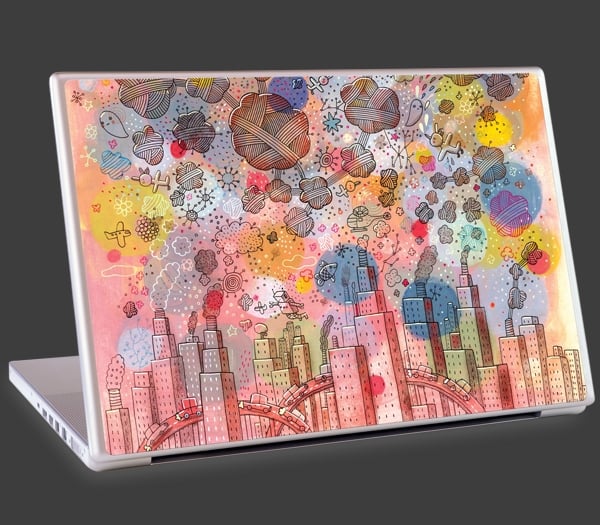 I love the colors on this design, but would I get sick of it too fast?
Source [2]
Tokyo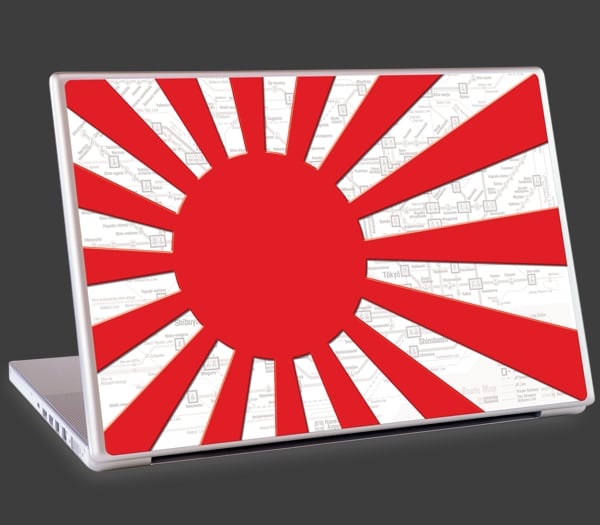 My laptop can help me declare my love for Japan [3]!
Source [4]
Banksy - The Sweeper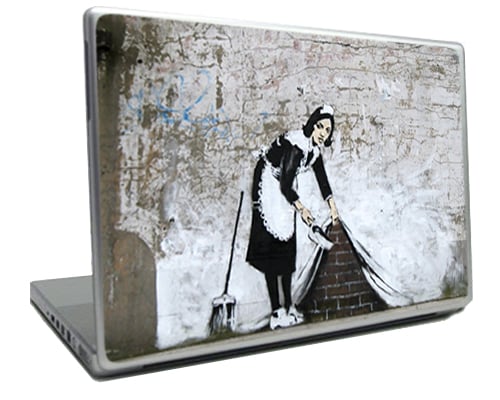 Street art comes to your laptop!
Source [5]
Eva Purple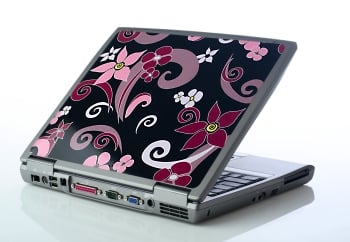 I've expressed my love for Skyn before [6], and now I think I'm ready to dive in!
Source [7]
Industrial #7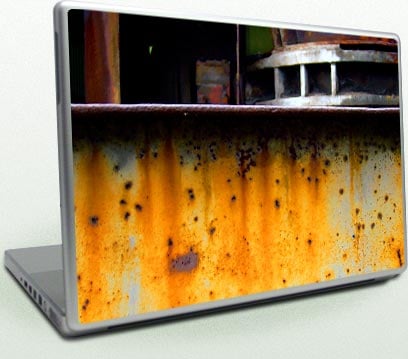 I'm in love with the colors of this skin, and how it looks like a really cool photograph!
Source [8]
Trees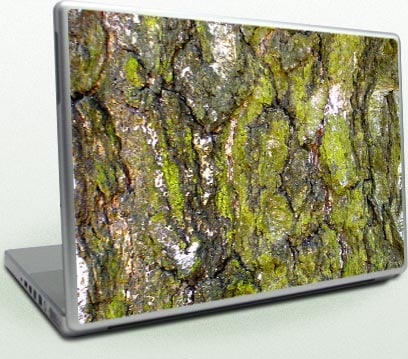 I wouldn't mind bringing more nature into my life - even if it's in the form of a laptop skin!
Source [9]
Urban
I love me some graphic design!
Source [10]
Letterpress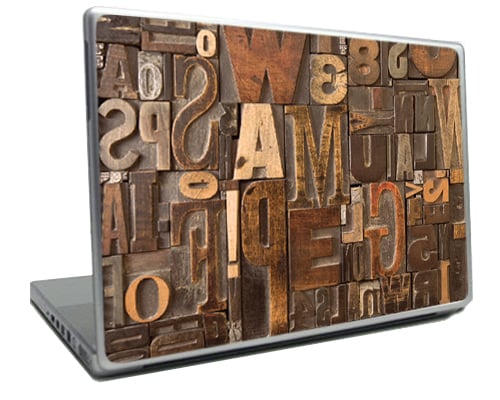 How appropriate — that my laptop would be covered in letters, yeah?
Source [11]
Turntable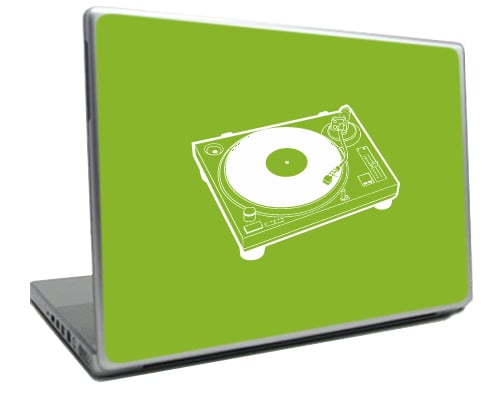 This design is simple, and comes in four colors!
Caspar David Friedrich — Abbey in an Oak Forest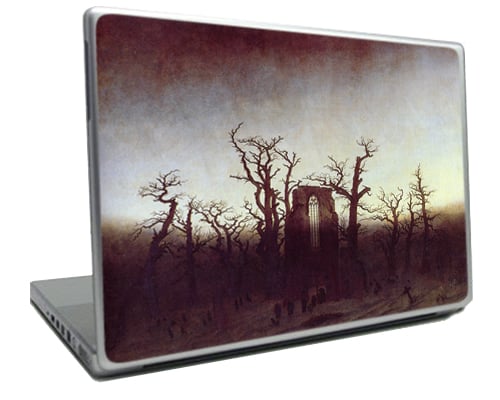 Why not sport some fine art on your laptop?! I love this piece, but is it a little depressing? Hmmm. . .
Source [12]