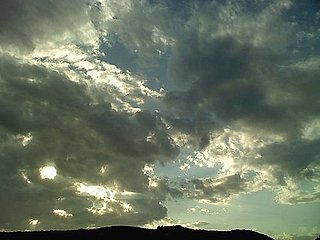 Can you believe that this stunning photo was taken with a cell phone's built-in camera? And it wasn't even the camera on an iPhone or a BlackBerry, but a 2-megapixel camera on an LG Versa cell phone. I have to say, the entries in our
Cool Capture group
continue to impress me!
One of the latest breathtaking submissions comes from reader tlmort13. She says:
I drive out to a job site in the desert from San Diego every week, and a few weeks ago I was able to capture these images using my LG Versa cell phone . . . the sun was just streaming through and the clouds looked amazing.
Do you have a photo or photo collection you absolutely love? Join our Cool Capture group and share your image, the model of camera used to take the photo, and a little about the image or the moment you captured, and it could be featured on GeekSugar. Here's a detailed guide to posting questions or posts to groups if you are new to the PopSugar Community.