Halo's sultry artificial intelligence Cortana (may she rest in peace [1], sad face) is being revived as Windows Phone's answer to Siri [2] and Google Now [3]. She is the voice-activated, Bing-powered personal assistant for Windows Phone 8.1, which Microsoft unveiled today.
Cortana takes the shape of an animated two-toned circle that looks, fittingly, like a halo. The icon will be the color of your Windows Phone theme, just one of the many ways the upgraded operating system will be "more personalized." Cortana is an ever-evolving, always-learning digital helper that keeps personal information like interests, important contacts, and most frequented locations in a "notebook."
She'll recognize patterns in your inquiries and ask if you'd like her to keep track of a topic for you. If you allow access, she can keep tabs on an upcoming flight or meeting. Since Cortana runs on the Bing search engine, she can also provide info like the best nearby restaurants or the weather forecast in any city.
The growing use of voice-enabled personalization tools in both iOS and Android was too evident for Windows Phone to ignore. We love Cortana's minimalist look and can't wait to give it a run when Windows Phone 8.1 rolls out in the next few months. Scroll down to get excited about Windows Phone's new AI technology and preview some more new features in the Windows Phone 8.1 update.
Cortana learns her user's habits.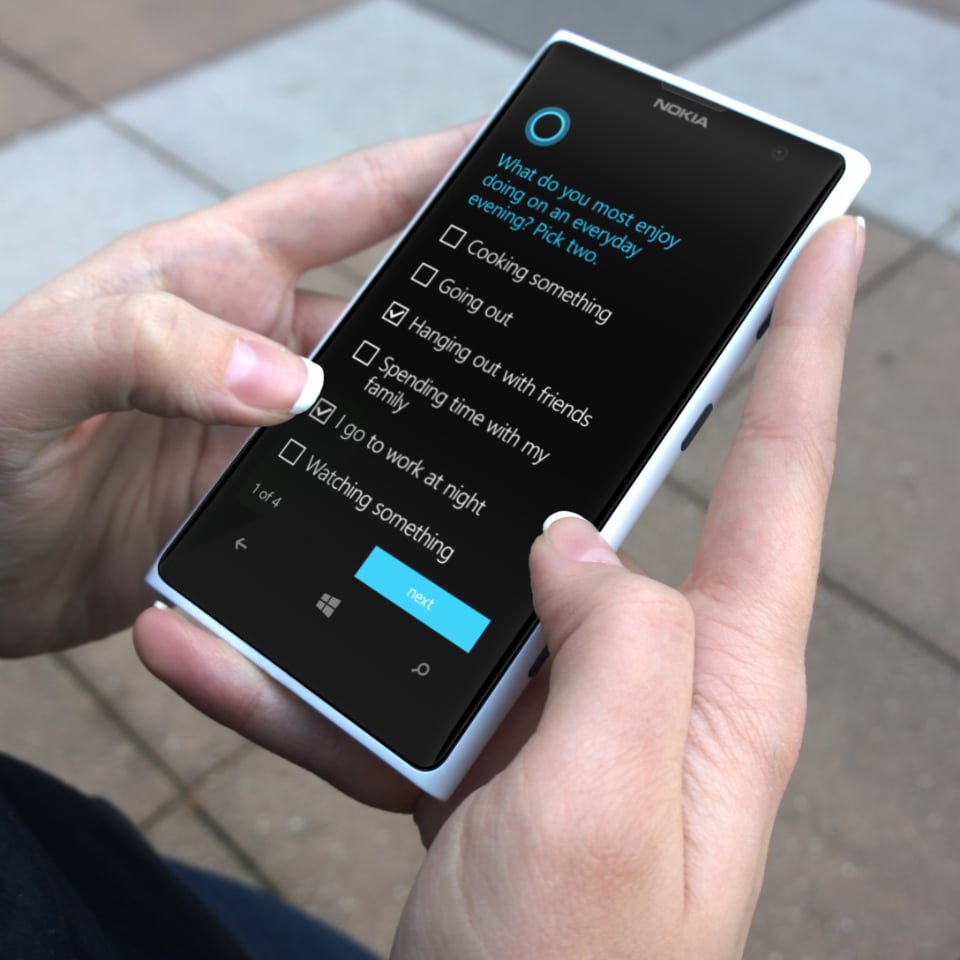 Source: Twitter user windowsphone [4]
Cortana keeps track of interests.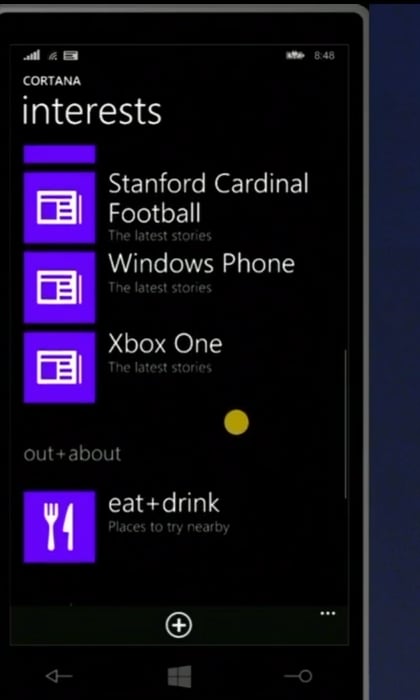 She'll show you the latest stories from these topics.
Use voice commands to complete different tasks.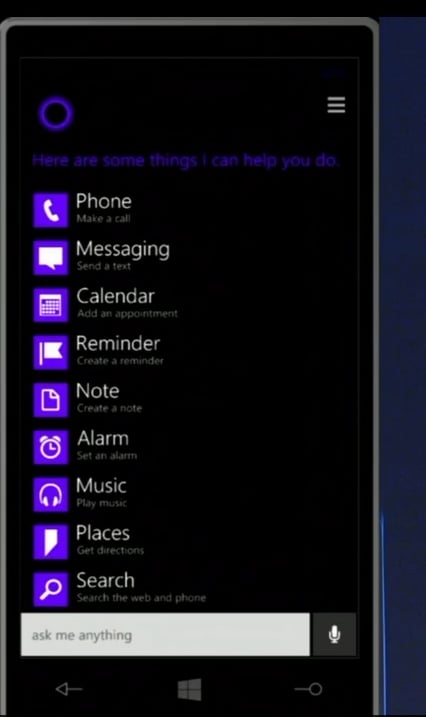 Make a call, send a text, play music, get directions, and more with Windows Phone 8.1's Cortana. You can also launch different apps like Skype, Hulu, and Facebook.
Cortana knows who's important to you.
Define who your inner circle is so Cortana can make sure that you always get their calls and texts.
Windows Phone 8.1 gets a new start screen.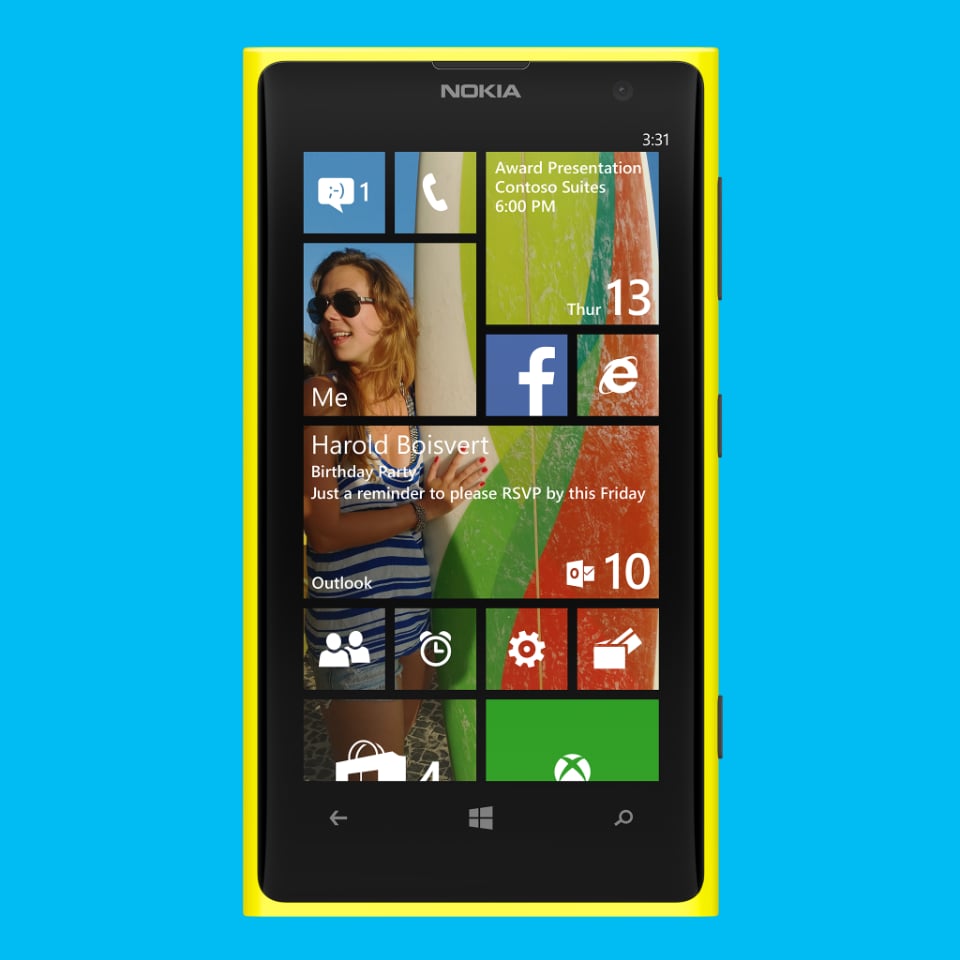 The new home screen has an option that shows more tiles. There's also a new feature where you can set your tile background as a photo, and the tiles will dynamically move up and down while the photo stays static.
Source: Twitter user windowsphone [5]
There's a new lock screen in Windows Phone 8.1.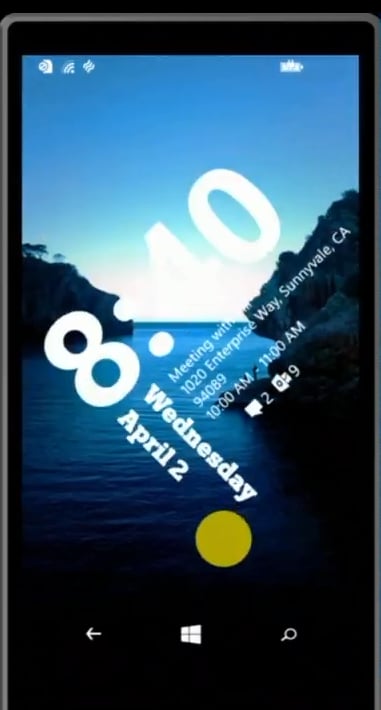 This is just one of the many new lock screen options. As you pull down, the text animates away from the center.
The lock screen is more animated.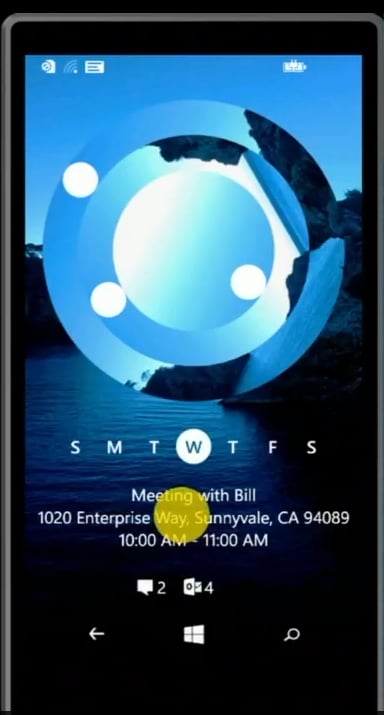 It will show a preview of your calendar if you choose, and the three circles will animate as you swipe up.
Skype directly from a call.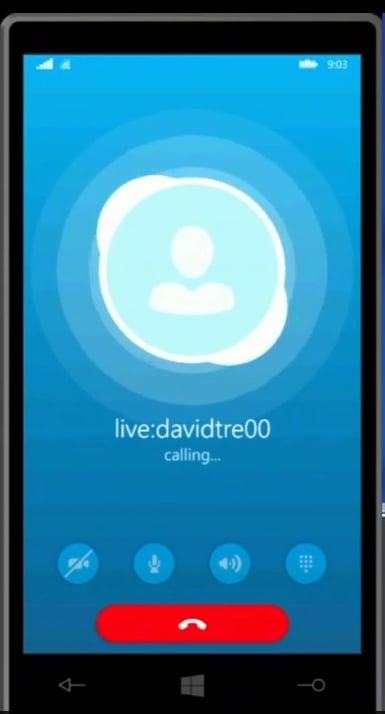 When you receive or make a phone call, there's a new button to automatically switch to a video Skype call.
Cortana can read the day's agenda.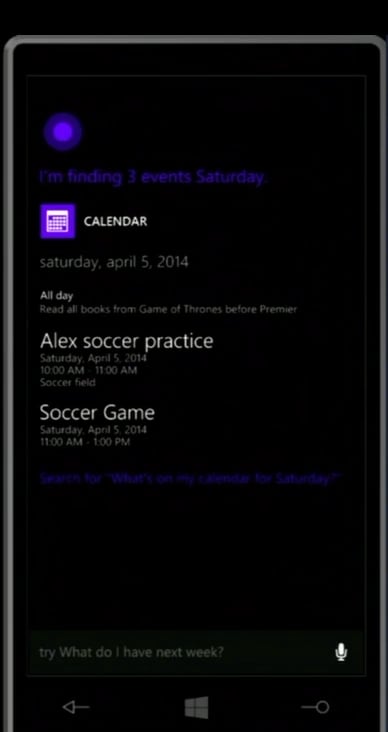 Cortana can tell you nutritional values.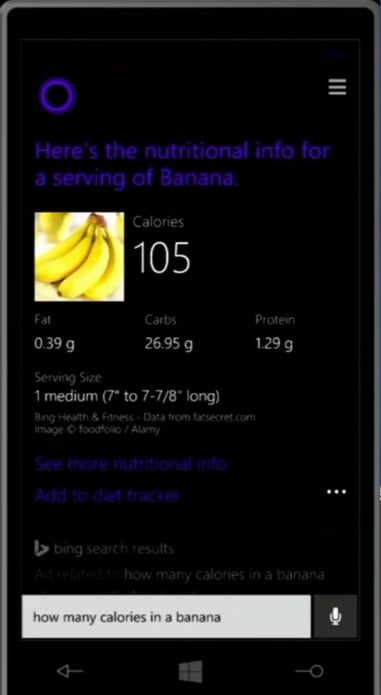 And she'll log them too!
There's the new activity window.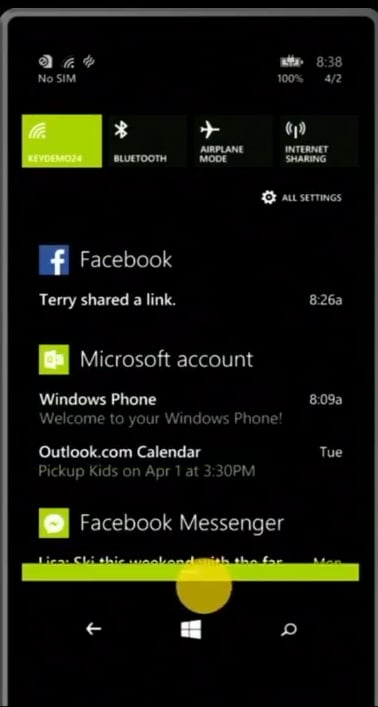 This is the new Android-style activity drop-down in Windows Phone 8.1. Access airplane mode, Bluetooth, and WiFi settings, or view notifications from your favorite apps.
Windows Phone's new swiping input claims the Guinness World Record.
A test claims that "word flow," a new keyboard option, has the world record for fastest typing on a phone keyboard. Users draw a line through keys, instead of tapping on each letter individually.