It's International Cosplay Day! What better way to celebrate than with some creative inspiration from Comic-Con, where it's the ultimate expression of fandom. The word "cosplay" is short for "costume play," and at conventions across the globe, cosplayers attend in elaborate ensembles resembling their favorite comic and sci-fi characters. Some of the more imaginative cosplay enthusiasts even create their own fantastical personas. Click on to see some of the most creative cosplay we spotted on the convention floor, and send us your costumes on Instagram with the #CoolCapture hashtag!
Photos: Nicole Nguyen and Kelly Schwarze
Afro Samurai and Nyota Uhura are one couple not to be messed with.
This skull-headed character would fit right in to Sons of Anarchy.
The hair and makeup of this Queen Amidala cosplayer is stunning!
These aren't just any ol' steampunk outfits, they also include homages to Mickey.
Captain America challenges The Punisher to a duel.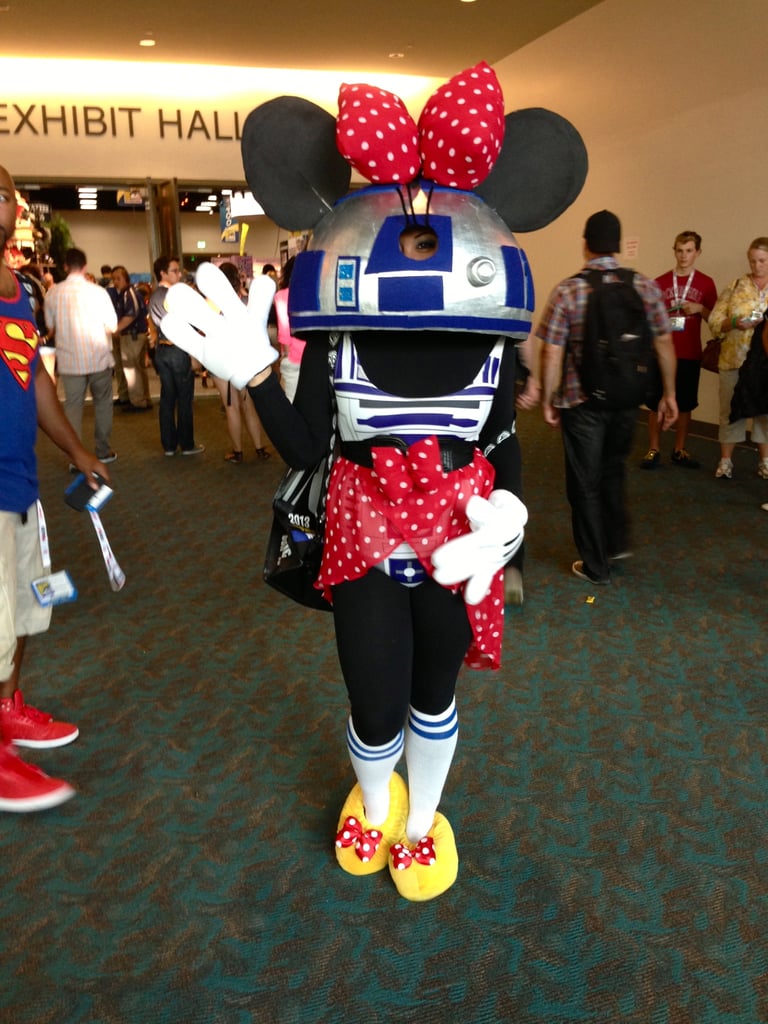 This R2D2-Minnie Mouse mashup is too geek chic for words.
The face detail of these animal costumes is so well done.
This Wreck-It Ralph Candy Racer duo is so sweet.
Cyclops prepares for his next move.
It's the Tenth Doctor and Rose! Spot on.
Daft Punk mingles with random access guests.
This cosplayer is armored up and ready for action.
Hellboy, Rainbow Dash, and Deadpool queue up for Hall H.
This is such a great Bilbo Baggins.
The Firefly cast reunited at Comic-Con!
These are some dangerous ladies we wouldn't want to cross.
This couple went as Kevin and Carl Fredricksen from Pixar's Up.
Harley Quinn's giant wooden mallet makes an appearance outside Hall H.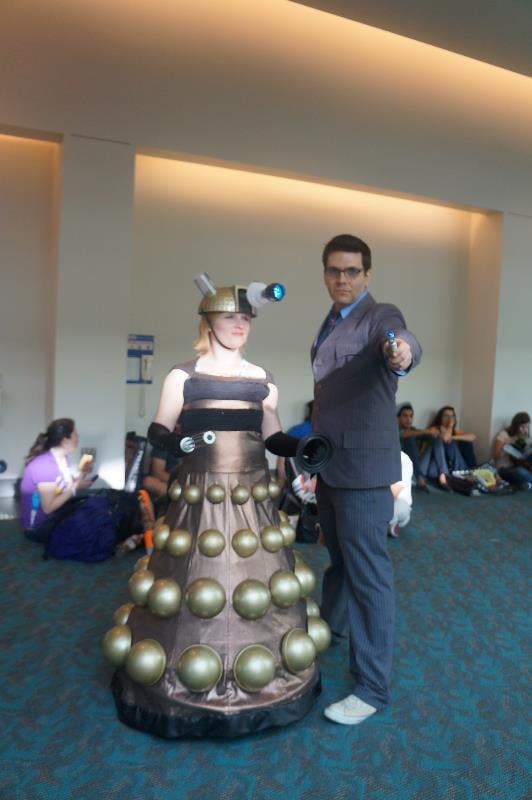 A regal Dalek and Doctor make their way through the convention hall.
An eye-catching Domo cleared paths on the exhibition floor.
This TARDIS getup would make a great disguise.
Is Electro the greatest superhero villain of all time?
The tentacle train of this Ursula cosplayer is fabulous.
Comic-Con isn't Comic-Con without at least one pair of Ghostbusters.
This tall superhuman cosplayer definitely caught our eye.
The Force is strong with this Jedi.
Don't get on this armed robot's bad side.
The law's got nothing on this Harvey Birdman duo.
Pac-Man has returned and he even brought gifts in the form of a points-filled fruit.
Nyan Cat, representing everything good in the world with a Pop-Tart body and rainbow flying track, is always welcome at Comic-Con.
Group cosplay certainly makes for a more dramatic entrance.
Hey, Finn, where you going? Back home to the Land of Ooo?