Crumpler Opens Store in San Francisco
Crumpler Takes Over SF!
Like us on Facebook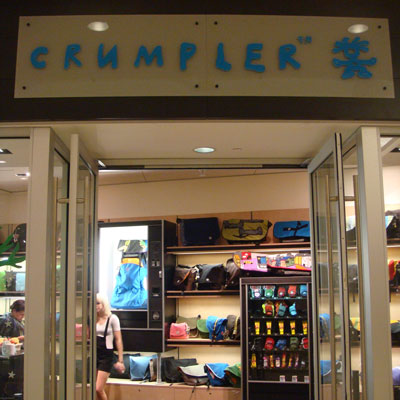 1
Crumpler Takes Over SF!
I'm a big fan of Crumpler bags, so I jumped at the chance to go to the grand opening of the first West Coast Crumpler store right here in San Francisco. Born in Australia, Crumpler bags are functional, versatile, yet still stylish (even more so than rival bag-maker Timbuk2, maybe?). I got a chance to see some cool limited-edition artist series bags, and was pleased to find out I can customize my own online. Check out the new store and some of the awesome bags that line the shelves.