DK Jungle Climber: Who Won't Go Bananas For It?
DK Jungle Climber: Who Won't Go Bananas For It?
Fresh off my mental high from playing too much Brain Age 2, I tested out DK Jungle Climber, which releases next week. Boy is it ever fun.
The game, which will be available for Nintendo DS, is the sequel to DK: King of Swing for the Game Boy Advance. To navigate the levels, you must hold down L and R to jump (alternating between L and R allows Donkey Kong to hold onto or let go of the pegs on the levels). Translation: This isn't necessarily a complicated gamer's game, but it is a fun pastime for those of us who have a certain fondness for Donkey Kong. And honestly, who doesn't?
Word in the geek world is simple games like DK Jungle Climber are becoming more common because they allow players to focus on fun instead of complicated tricks and controls. I have to admit I got sucked in and found myself "monkeying" around with the game for a good hour while waiting in the airport last week. My only issue was I started craving a banana and couldn't find one anywhere in the terminal. The game will be released Sept. 10.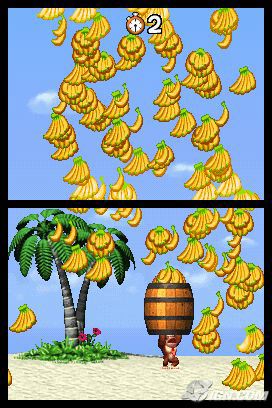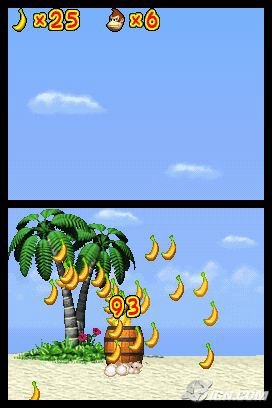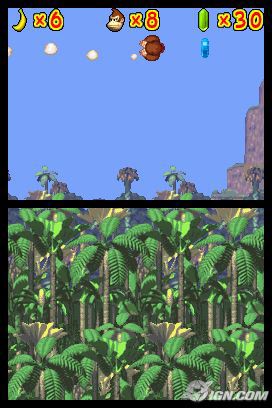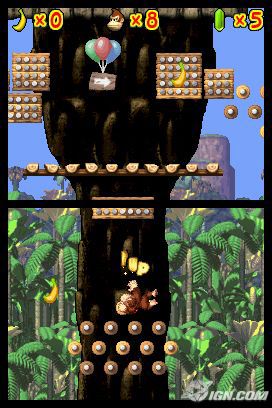 Screen shots from IGN.