Designer Laptop Cases From Eley Kishimoto
Eley Kishimoto and Incase Go Bold For Apple
It seems that London is getting the best of what Incase has to offer lately. First the new Apple store in Covent Garden gets a new set of fab exclusive cases to cover your Apple gadgets, and now the latest designer to partner up with Incase, Eley Kishimoto, will launch these amazing graphic cases at the upcoming London Fashion Week.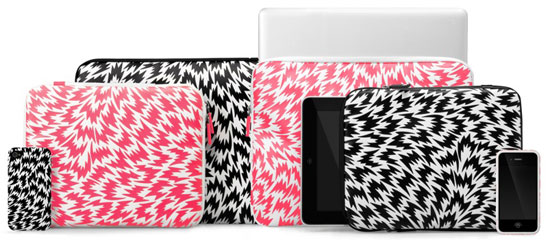 The cases, which are fit for your 13-inch Macbook Pros, iPads, and iPhone 4s, come with a visually striking pink or black graphic design that makes a bold statement for any gadget geek. I'm a huge fan of these cases, and if you are as well, you'll be happy to know that the Eley Kishimoto collection will be available in the Incase online store starting Sept. 20 for those inside and outside the UK.
See more images of the new cases when you read more.