Between all the texting, Instagraming, and emailing, it's needless to say that our phones and tablets have become a necessary part of our daily lives. And while you may be asking for that next generation gadget to wind up under the tree this year, why not think about the perfect stocking stuffer — a stylish case — to make your current phone, tablet, or computer your most fashionable accessory yet? From ones adorned with eye-catchingly intricate patterns to cases in luxe leather (and even python) we've rounded up our favorites that will make you look forward to the next time you slip your phone out of your bag.
We can't help but smile at the artful cartoon on the back of this DSquared2 iPad case [1] ($95). Even better: it's compatible with Apple's smart covers [2].
The only thing we like more than the hot pink hue of this Coach iPad mini case [3] ($168) is how the leather-clad cover folds like origami to create a stand for the device.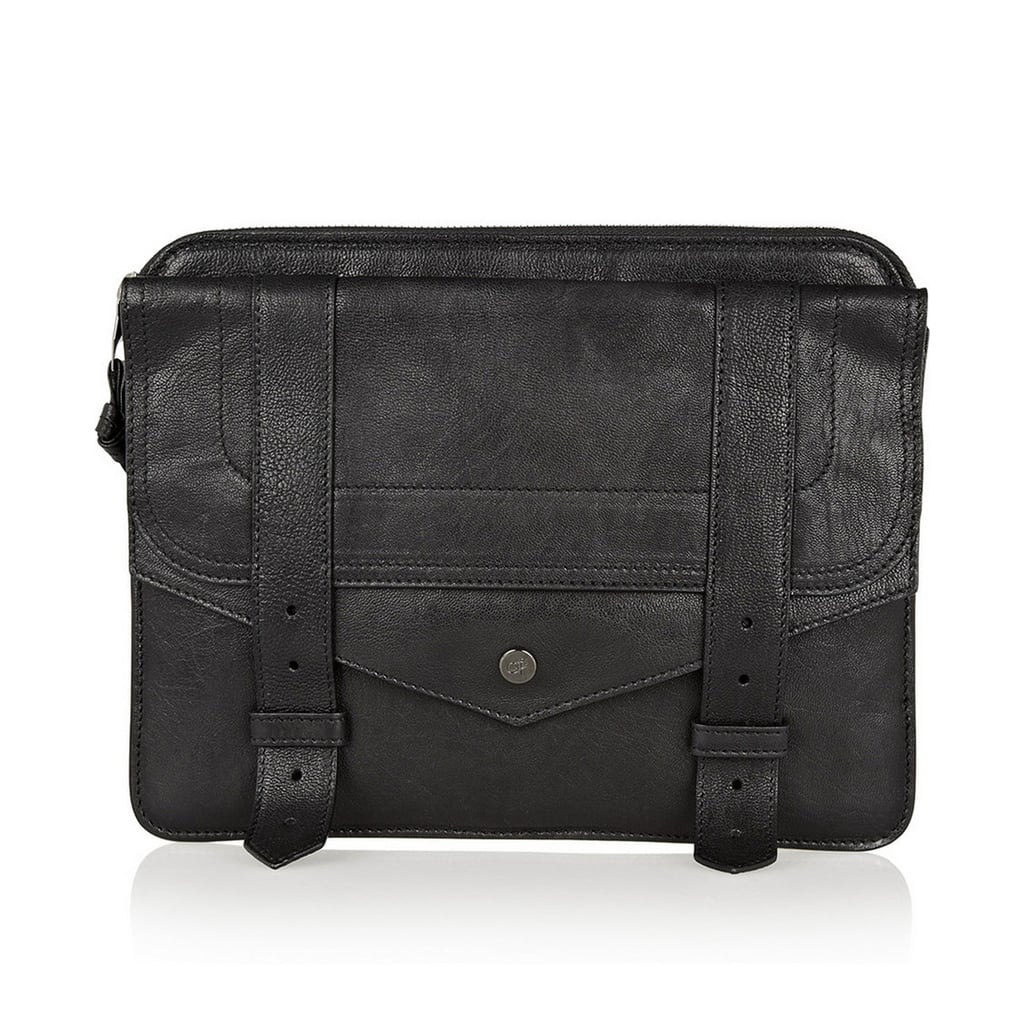 We'd advise getting this Proenza Schouler iPad case [4] ($685) even if you don't have an iPad — it makes a great clutch, too!
If exotics are more to your liking, we fell in love with this royal blue python case [5] ($165) by Adopted the moment we saw it.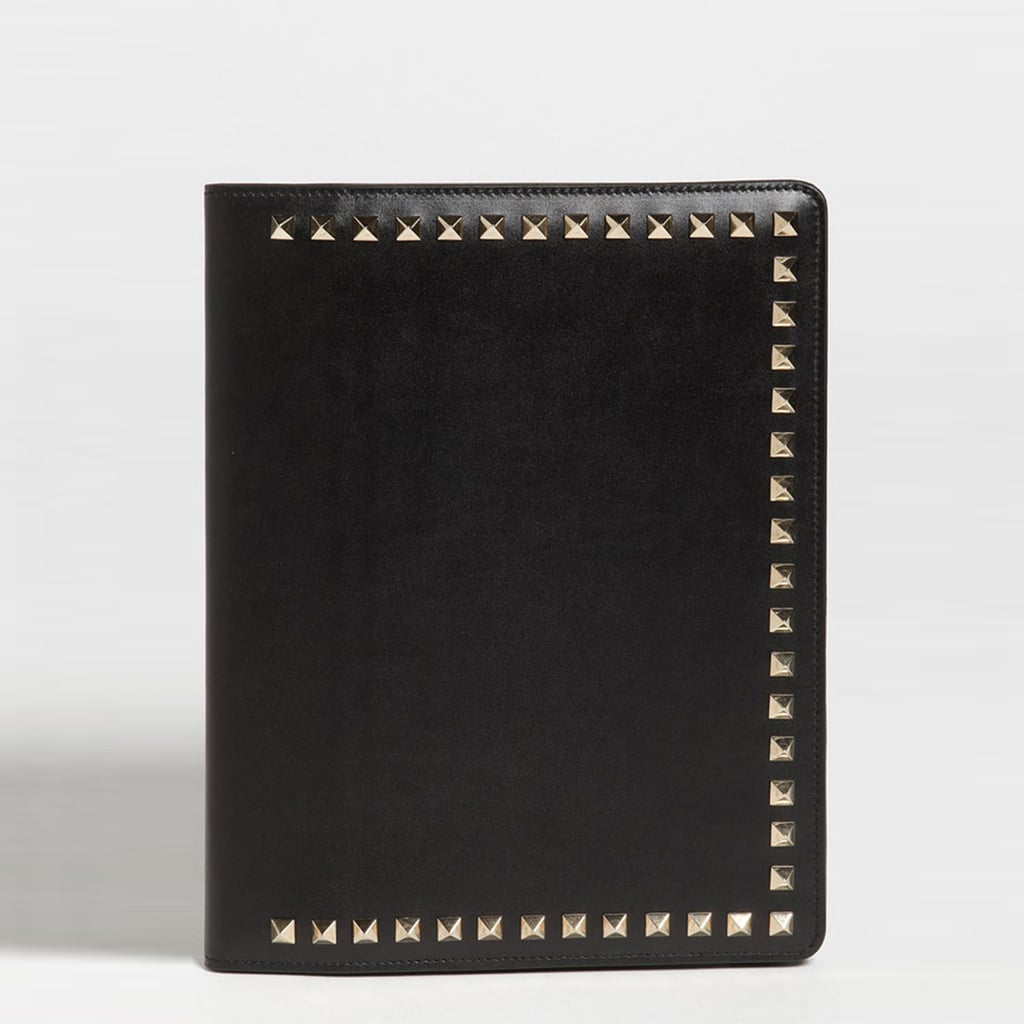 Valentino's studded case [6] ($795) will outfit any iPad with a glam rock look.
The painterly pattern on this iPhone case by Diane von Furstenberg [7] ($40) will instantly add a splash of color to any outfit.
This Lanvin case [8] ($75) gives a whole new meaning to the term "FaceTime."
We can't help but be mesmerized by the intricate pattern on Dannijo's iPhone case [9] ($98).
If you want to go out carrying not more than your trusty phone, let this BCBG Max Azria case [10] ($44) turn you cell into a bright wristlet!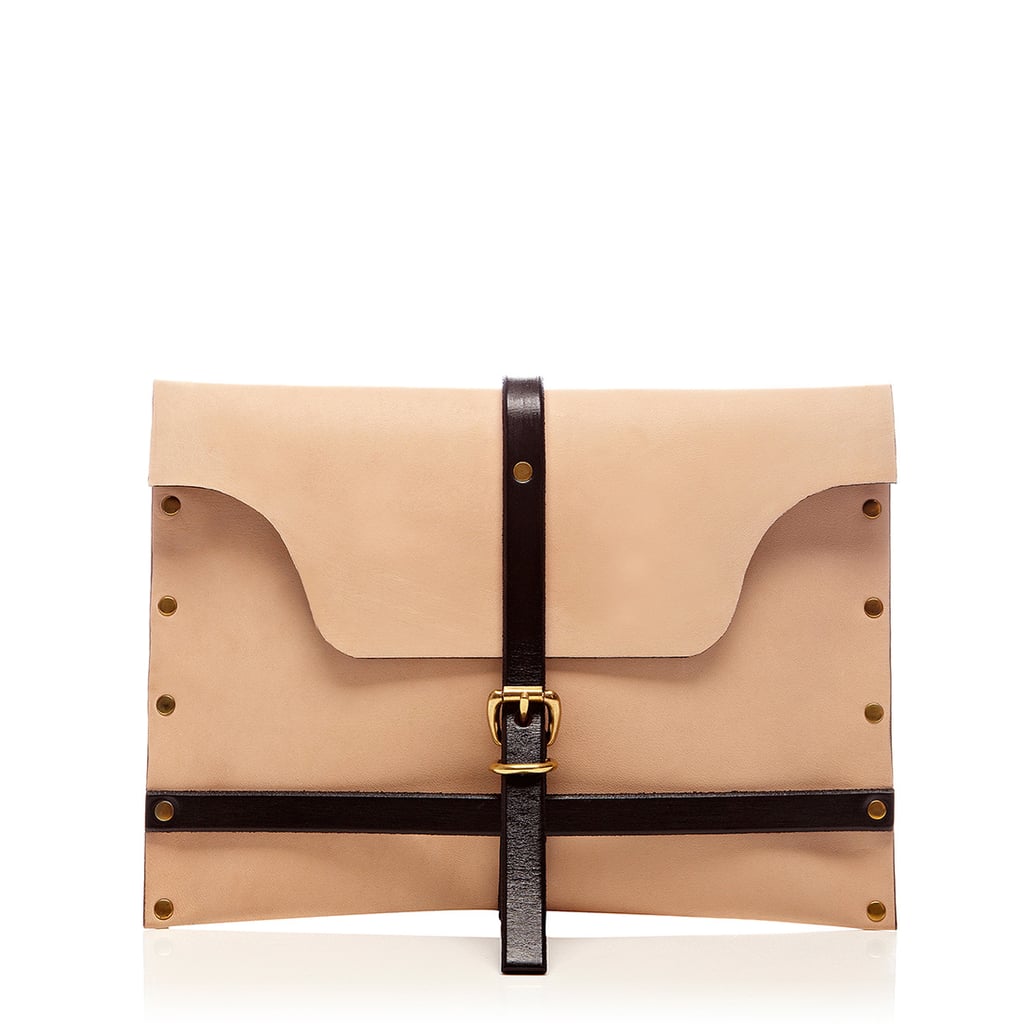 Looking for a case that will age beautifully? The natural leather iPad cover by Dillon Des Pres [11] ($215) is an investment that will look better as you beat it up.
This felt and leather sleeve [12] ($60) from Gräf & Lantz will make any computer that much sleeker.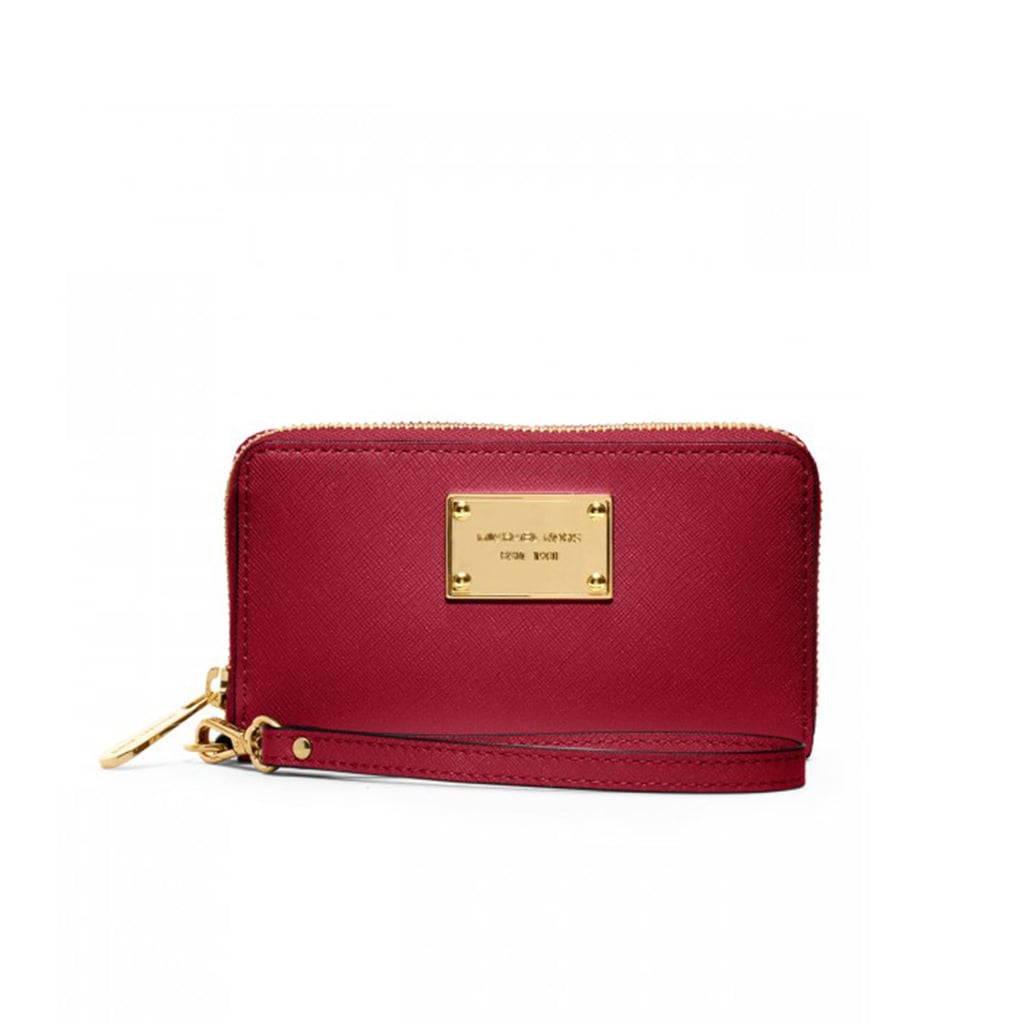 If you're in the mood to carry a few cards, your phone, and not much else, look no further than this zip wristlet [13] ($98) by Michael Kors.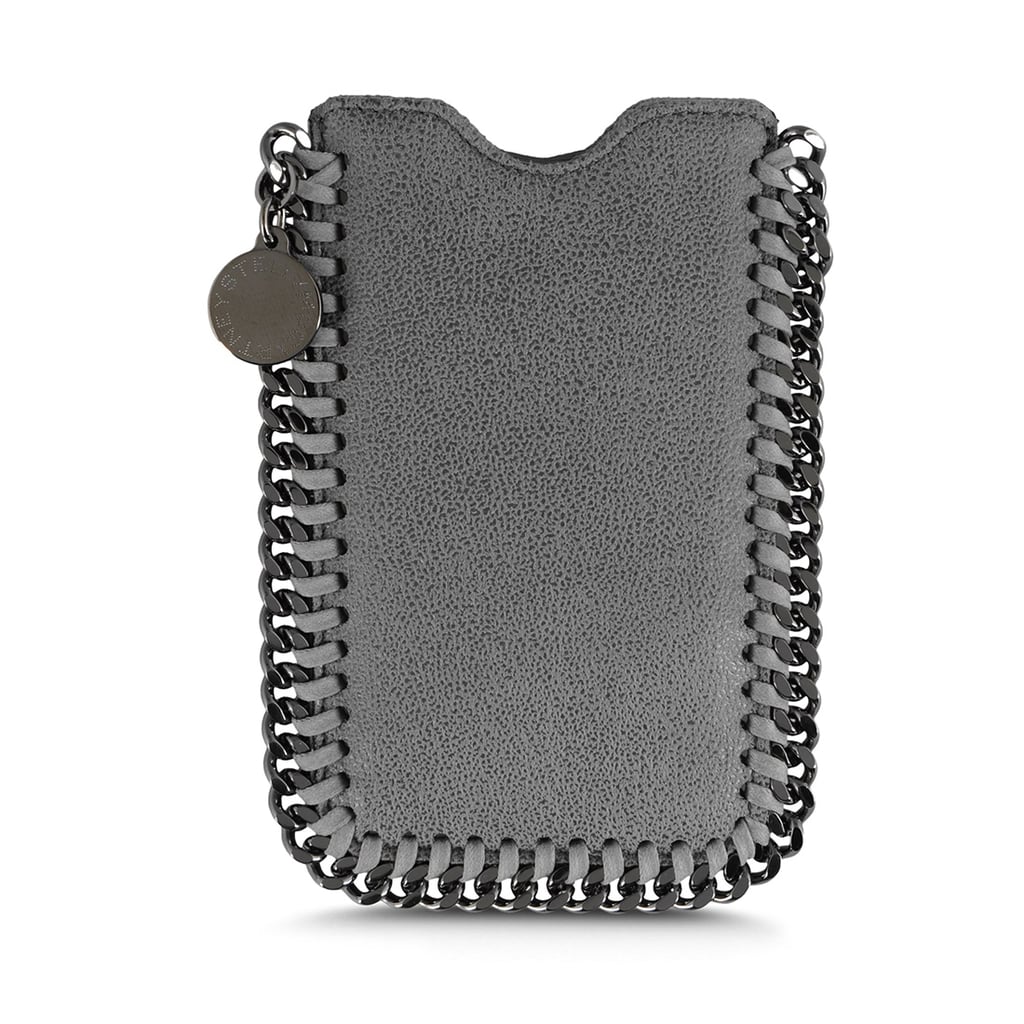 Want the leather look? This gunmetal gray case [14] ($325) from Stella McCartney is a stylish — and vegan — option.
The C.Wonder chevron case [15] ($35) can be customized for a personally preppy gift.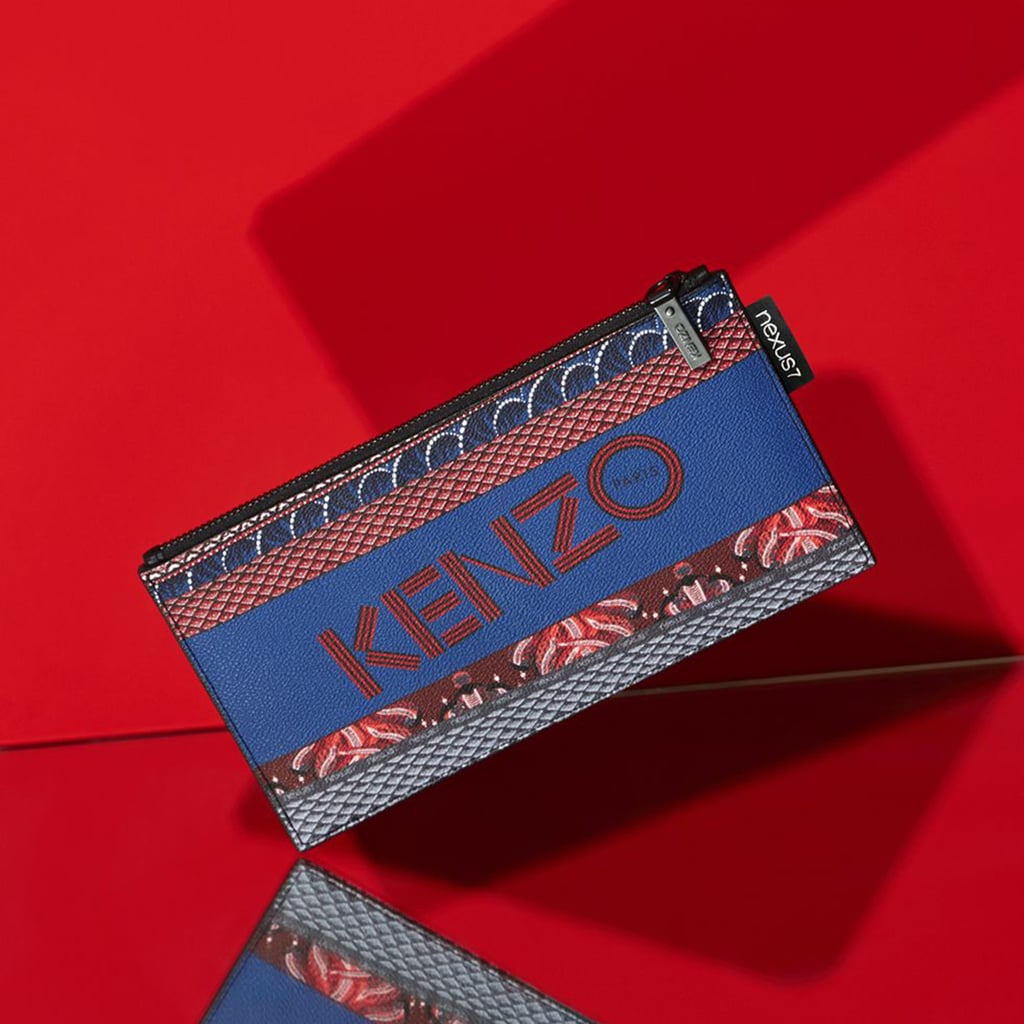 Attention all android owners! Did you know that Kenzo specially designed a case [16] ($115) for the Nexus 7?
The colorful chevron pattern of Trina Turk's iPad mini case [17] ($36) will finish your technology off with spirited style.
If you're like us, you love a perfect shade of pink. The Tory Burch saffiano leather case [18] ($60) for the Samsung Gallery will easily add a girlie flair to your cell.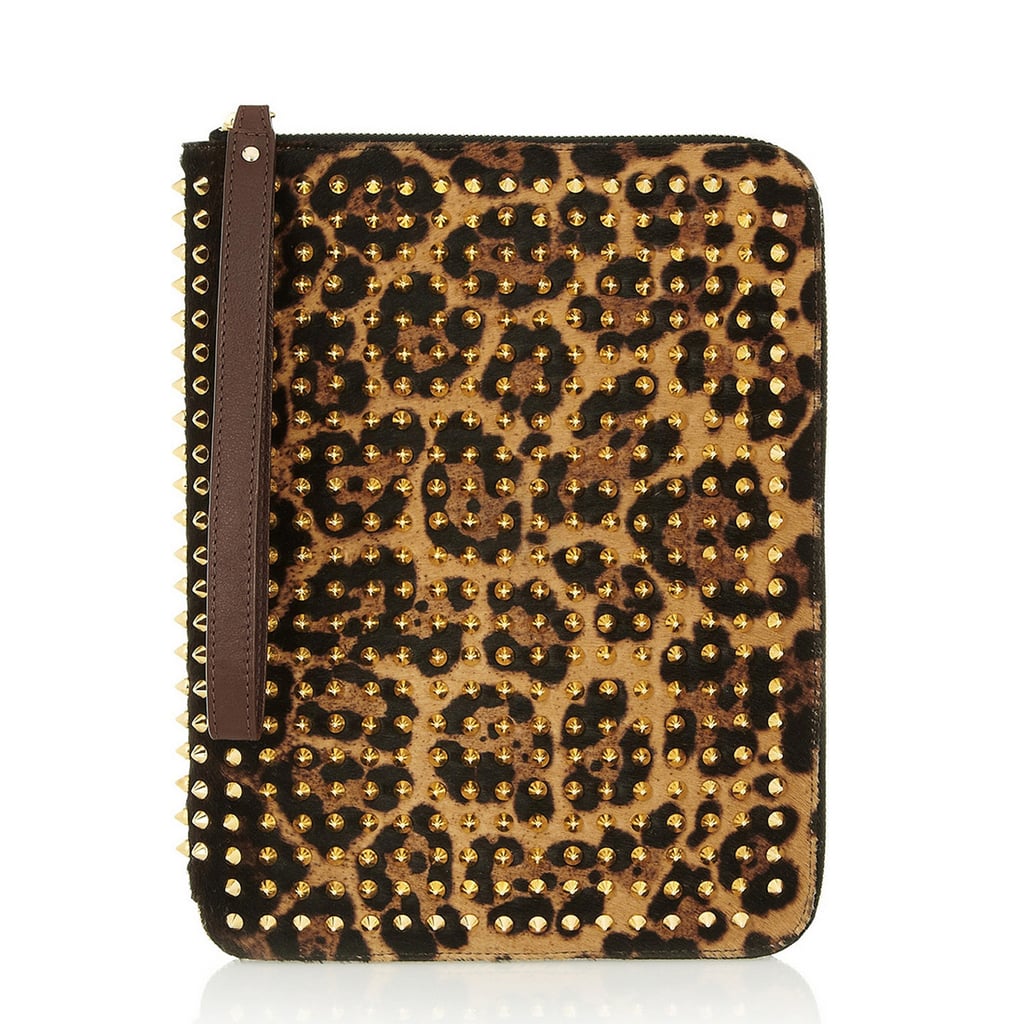 If you're looking for a case that will make a statement, the Christian Louboutin leopard and stud cover [19] ($795) should do the trick.
If you simply want a little sparkle, Lily Kwon's metallic bumper [20] ($269) — embellished with Swarovski crystals — will be your go-to accessory.
The sophisticated colorblock case [21] ($364) by Smythson will add a ladylike look to any tablet.
Reach for Milly's white and purple case [22] ($40) if you're looking for more floral flair.
The golden yellow hue of this Bottega Veneta case [23] ($373) is almost as buttery as the leather it's made out of.
Use this Marc by Marc Jacobs case [24] ($248) to house your laptop one day, then use it as an oversize day clutch the next.
The racer stripe on the Clare Vivier iPad mini sleeve [25] ($138) is perfect for the sporty person in your life.
We love the idea of slipping our tablets into this Mulberry case [26] ($250) in a vibrant shade of blue.
It's hard not to smile every time you look at this Kate Spade iPad case [27] ($65).